2240 Brown Street
Napa
,
CA
94558
Last Updated: October 17, 2018
| | |
| --- | --- |
| Sunday | Closed |
| Monday | |
| Tuesday | |
| Wednesday | |
| Thursday | |
| Friday | |
| Saturday | By Appt. Only |
Napa Electric Shop, Inc. has been in the electrical contracting business for over seven decades. Every job we do, no matter how big or small, gives us an opportunity to show that we are a company that is customer-oriented, with the highest quality work and best trained employees. A full-service electrical contractor, Napa Electric handles jobs as big as wiring a multi-million dollar hotel and plant maintenance, to jobs as small as changing a worn receptacle in your home.


Electrical Contractors Since 1939
Commercial | Residential | Industrial | Wineries
Visit our showroom!

We emphasize the highest quality service possible for our customers. We understand that our customers are the reason we have a job, so we treat them as they should be treated, with respect and regard. We also have our mind set on long-term customer relationships. We've been in business for many years and look forward to working with generation after generation. Napa Electric is more than just an electrical contractor. It's a team, it's a part of the community, it's a community within itself. The body of this company includes the people. It's not just an employer. We are all a part of it and that attitude carries over to our customers.

Electrical Services
We pride ourselves in providing an unrivalled depth of experience. We offer a wide range of specialized electrical services from minor repairs to full industrial installations. We are a company committed to provide you with the highest quality electrical workmanship and are dedicated to customer satisfaction. Our services include:
• Data-Telecom
• Design/Build
• Service & Maintenance
• Testing
• Conceptual Estimates
• Electrical Construction
• Commercial
• Industrial
• Residential
• Solar
• Winery


Showcase Projects


Our History
Founded in 1939 by Art and Dorothy Tockey, Napa Electric was a small one-room shop with only three people, providing electrical engineering and contracting services throughout Napa. During the years 1942 to 1944, Mr. Tockey was working as an electrical engineer for the Bureau of Ships on the Pacific coast, and that left Mrs. Tockey to carry on the business. Beginning to expand, Napa Electric moved into a larger building in 1946 and was considered one of the most advanced electrical supply and retail stores in the North Bay area. The Tockeys continued to grow the business and add additional services. In 1962, they built a new electrical supply building that included a lighting fixture retail showroom. Napa Electric still occupies this building at 2240 Brown Street in Napa. The current owner, Ruben Perez, has been with the company since 1972. He began as an apprentice electrician and worked his way up the ranks. Ruben was brought in as a partner in 1986, and finally came into the office from working out in the field in 1995. Ruben's dedication and commitment to the Napa Electric customers and employees has continued to make it one of the top electrical contractors in the area.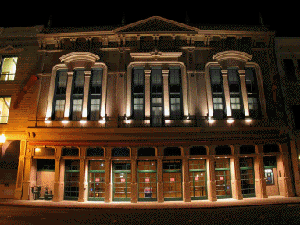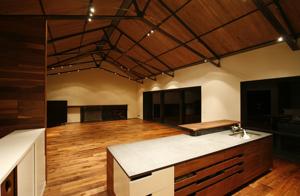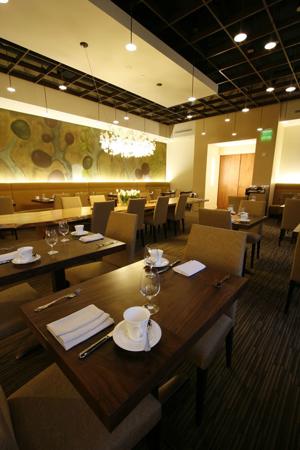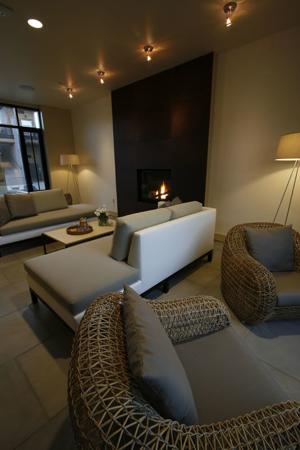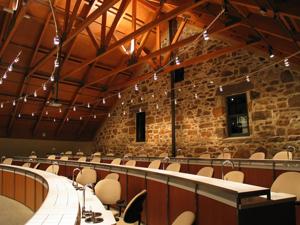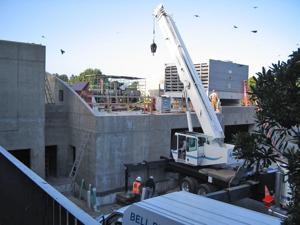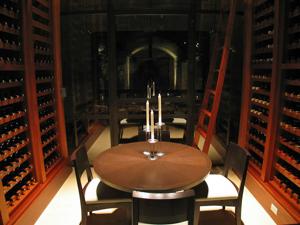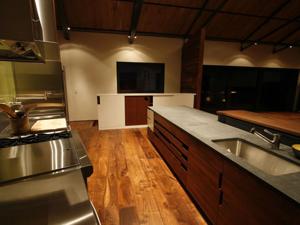 Napa Electric Shop, Inc. has been in the electrical contracting business for over seven decades.