5 ways you're shopping Cyber Monday all wrong
The experts at NerdWallet have some tips for Cyber Monday and how to get the best discounts throughout December.
5 ways you're shopping Cyber Monday all wrong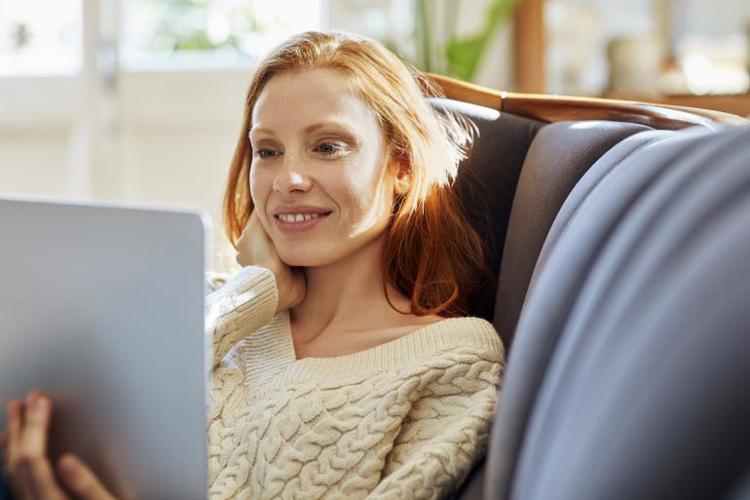 You're one of the many shopping on Cyber Monday. But chances are you're going about it the wrong way.
Don't just spot a deal and put it in your cart. There's so much more to do before that part.
We put together a list of some of the most common shopping mistakes. Plus, here's how to fix them — if you still choose to partake.
(Don't worry, we didn't rhyme all of our tips. But seeing as it's the holiday season, a song-like rhythm seemed to fit.)
1. You're missing out on coupons
Cyber Monday is meant to be shopped online. So search coupon sites before you buy — it'll only take a little bit of your time.
Don't just settle for the Cyber Monday sale prices you see online. Chances are you can stack a coupon (or two or three) on top of those sales, according to Jenny Martin, the writer behind frugal-living website Southern Savers.
"With all of the online deals that are running, look for websites that are always going to let you stack multiple offers together," Martin says. "If they're not, I'd almost consider moving on."
Keep an eye out for percent-off coupon codes, free shipping codes and loyalty member discounts. For example, do you have Kohl's Cash you can redeem along with a Kohl's coupon? Victoria's Secret is another example of a retailer that allows multiple codes for online shoppers.
2. You're forgetting about Black Friday
Look back at Black Friday prices to remind yourself of the deals that were. And if Cyber Monday sales don't beat them, hold out a little while longer.
It's easy to assume everything is a great price on Cyber Monday, but not so fast. Look back at a retailer's Black Friday ad to see how the deals compare.
You may find that a deal isn't so great in comparison. If that's the case, consider skipping Cyber Monday and waiting for last-minute sales before Christmas.
Or, you may find that the deals are exactly the same as Black Friday's offers, Martin says. That can be a good reminder that limited-time deals aren't always as limited as they may seem.
After looking back, compare current prices. Apps like ShopSavvy make it easy to cross-check Cyber Monday prices at multiple stores to see where an item is cheapest, says John S. Boyd, CEO of Monolith Technologies Inc., which acquired the ShopSavvy assets.
This price comparison tool has a keyword search feature. Download the app, then type in a product you want to buy. The results combine the best of the web's sales and deals.
3. You're limiting yourself
Cyber Monday sales don't just happen at websites like Walmart, Best Buy and Target. In fact, cyber deals extend to products like hotels, plane tickets and even carpet.
Keep your shopping options open on Cyber Monday. Chances are you'll come across plenty of deals beyond electronics and toys.
Travel is a prime example, says Sarah Schlichter, senior editor at online travel magazine SmarterTravel. That includes hotel, airfare and tours as well as travel products like shoes, clothing and luggage.
Shop around for a vacation like you would anything else. For example, consult a hotel's own website as well as hotel search engine sites such as Hotels.com and Trivago.
In addition to Christmas presents and trips, you can also act on cyber sales to better yourself, says Kara Stevens, founder of The Frugal Feminista. Think of a discount on a music class or a discounted education course. After all, cyber sales are just about everywhere.
4. You're skipping a step
Gift cards aren't just for gifting to friends and family. In fact, you can buy yourself a gift card on Cyber Monday — and spend it strategically.
Before you find a product, load it in your cart and hit checkout, take one step back and consider purchasing a gift card that you can use as your payment method when you shop.
At gift card marketplaces like Raise, you can buy a gift card for less than face value, then turn around and purchase discounted Cyber Monday products with it. It's like an added layer of savings.
At the time of this writing, we spotted Macy's gift cards for up to 5% off, Petco gift cards for up to 6% off and Ulta gift cards for up to 14.4% off at Raise.
There's also an option to buy a gift card for the exact amount of your Cyber Monday shopping cart, says Raise's CEO Jay Klauminzer. For some brands, you don't have to buy a $50 gift card to cover a $42 present. Look for "Exact Pay" on the Raise app.
5. You're feeling pressured
Much like Black Friday, Cyber Monday has become a weeklong affair. So keep checking back over the next few days for more deals on appliances, electronics or even furniture, like a chair.
There will be plenty of opportunities for sales, even after Cyber Monday is over. So don't feel compelled to shop now. If a deal isn't quite right, it's OK to hold off.
Perhaps most importantly, set a Cyber Monday spending limit before you start clicking around websites. Hold yourself to this budget so you don't buy things just because Monday is a major shopping event.
"Maybe you got a good deal on those items, but if it's outside your budget, you didn't actually save anything," Schlichter says.
The next 4 weeks will deliver major discounts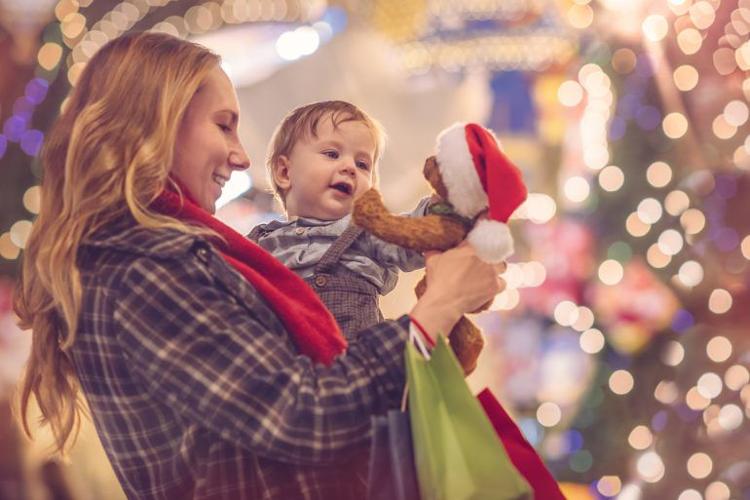 The countdown to Christmas is on. But don't let the pressure stop you from shopping smart in December, just like you do during the rest of the year.
Before you set out on last-minute shopping expeditions this month, consult our list of what to buy (and skip) in December in order to save yourself time and money.
Buy: Toys
If your son or daughter is asking for a flashy new toy or a cuddly stuffed animal this year, it's wise to buy in December; that's when toy discounts are likely to abound.
Expect great sales close to Dec. 25. And don't forget about Super Saturday; retailers traditionally offer loads of savings on the last Saturday before Christmas. This year, Super Saturday is Dec. 21.
Skip: Bedding
Cold weather may have you craving a new set of flannel sheets, but don't throw out your old linens yet. Historically, the best pricing on bedding and linens happens in January during retail "white sales." These white sales take place at department stores and online.
The savings are usually substantial. In the past, Joss & Main offered up to 60% off patterned and multicolored bedding picks. Pottery Barn shoppers could save 20% on bedding, towels and more. Overstock offered discounts of up to 70%.
Buy: Christmas decorations
The best discounts on holiday decorations will be after Christmas, when big-box chains and department stores drastically cut prices (sometimes by as much as 80%) on artificial trees, ornaments, wrapping paper, stockings and other seasonal staples.
But if you want to buy some last-minute Christmas necessities for this year, expect discounts to increase as the holiday nears. In the past, some Christmas closeout sales began Dec. 24.
Skip: TVs
Black Friday, the day after Thanksgiving, is the ultimate deal day on electronics, including television sets. If you missed the opportunity, you'll likely see additional TV deals in December.
But those who can hold out a bit longer will be rewarded with great prices leading up to the Super Bowl. Check for TV discounts in January and the first couple of days of February.
Retailers including Amazon, Target and Best Buy tend to drop prices of TVs around the Super Bowl. Best Buy, for example, has offered up to 30% off some 4K TVs in the past.
Buy: Cookies
If you welcome any excuse to eat a cookie, how about getting one for free? Dec. 4 is National Cookie Day, and cookie shops will celebrate with sweet deals and freebies.
Last year, some stores offered free or discounted cookies to celebrate. Look for similar offers this year from your favorite grocery stores and dessert brands.
Shop intentionally to avoid holiday overspending
The holidays can be hard: cooking elaborate meals, facing frigid temperatures, making travel plans that please everyone.
Overspending, however, is too easy. In fact, about 48 million Americans are still paying off credit card debt from last holiday season, according to a NerdWallet survey conducted by The Harris Poll.
To avoid financial regrets in 2020, shop intentionally. Here's how:
Understand why overspending is easy
Pressures and emotions run high
Ideally, your holidays are full of joy. But they may be loaded in other ways, like the pressure to buy everyone presents.
Gift-buying requires money, time and energy when you may already feel overwhelmed, says Los Angeles-based financial therapist Amanda Clayman. During the holidays, "we're chasing a sort of emotional experience," she says. Think: the love and happiness of a Hallmark movie.
But feelings of grief or longing may be more realistic. "This is a sad and lonely time for many people," says Sarah Newcomb, behavioral economist for Morningstar. Shopping (for anything or everything) can be a convenient coping mechanism.
Marketers play on emotions
"Retailers are quick to tell you that if you're not feeling particularly in the holiday spirit, then the solution is a gift or deal," Clayman says.
Retailers also play on your sense of identity through marketing. They "show the life you want to be living," says Newcomb, author of "Loaded: Money, Psychology, and How to Get Ahead Without Leaving Your Values Behind." You, too, can be the ultimate host, perfect Santa or unforgettable gift-giver — if you splurge on catering, buy every toy, or surprise your spouse with a Lexus.
"It's not a coincidence that almost all the research on psychology and spending is in the marketing journals," Newcomb says. "Marketers are highly aware of how deeply connected our purchases are to our sense of identity."
Learn to shop intentionally
Acknowledge emotions and triggers
Recognize feelings, like sadness, and that they may lead to overspending. Plan to cope in another way, like calling a friend, Newcomb says.
Reflection can also help you outsmart marketing messages. "Get clear on your emotional goals for the holidays," like connecting with family, Newcomb says. Ads showing people fulfilling your goal may provoke you to spend, she says. Recognize those loaded messages, and Newcomb says you'll face "less of a subliminal pull." Knowing your goals will also help you consider cheaper ways to achieve them.
Rethink gift-giving
Instead of everyone giving one another presents, swap names so you buy for only one person. Don't forget the price cap. Newcomb's family buys gifts for the children only. That decision "took a lot of stress off everybody," she says, adding that the grown-ups cared only about spending time together anyway.
Make a shopping list
A list "makes the biggest difference in whether people shop frugally or not," says Utpal Dholakia, professor of marketing at Rice University's Jones Graduate School of Business. Identify exactly what you need or want, or it will be too easy to impulse buy.
Research products and prices
Once you know what you want, Dholakia recommends researching brands and features. Find prices at many retailers so you can compare, and search online for price history. Marketers research ways to position products and price them in compelling ways, he says. Your homework will help you determine if those prices are actually bargains.
Be wary of markdowns
You'll spot many items on sale that you want but aren't on your list. Take a cue from Newcomb, who passed on a discounted sweater while shopping for a comforter. She told herself: "There are a thousand things in this store that are beautiful and that I'm not here for."
Discounts don't justify unplanned purchases, she says. Admire a product and its price, then move on. "If you bought everything that was a good deal, you'd run out of money immediately," Newcomb says.
Skip the cart
Handle in-store shopping like a buffet, Clayman says. Like scouting the spread before loading a plate, peruse the store's offerings before grabbing a cart.
Otherwise, you may fill it without reflecting. At that point, "you've already bonded with [the product]," Clayman says. "Putting it back feels like a loss."
Give yourself time and space
Spending time apart from items you initially love is part of why the buffet strategy works. After circulating throughout the store, you may forget about them or lose interest.
Space and time are key, Clayman says. If you like something that's not on your list, she suggests leaving the store and returning another time. You risk the item or its promotional price no longer being available. But around the holidays, she says, there are plenty of things to buy and deals to claim.
In many cases after leaving, Newcomb says, "the emotion cools, you think back and say 'oh yeah, I'm glad I didn't buy that.'"