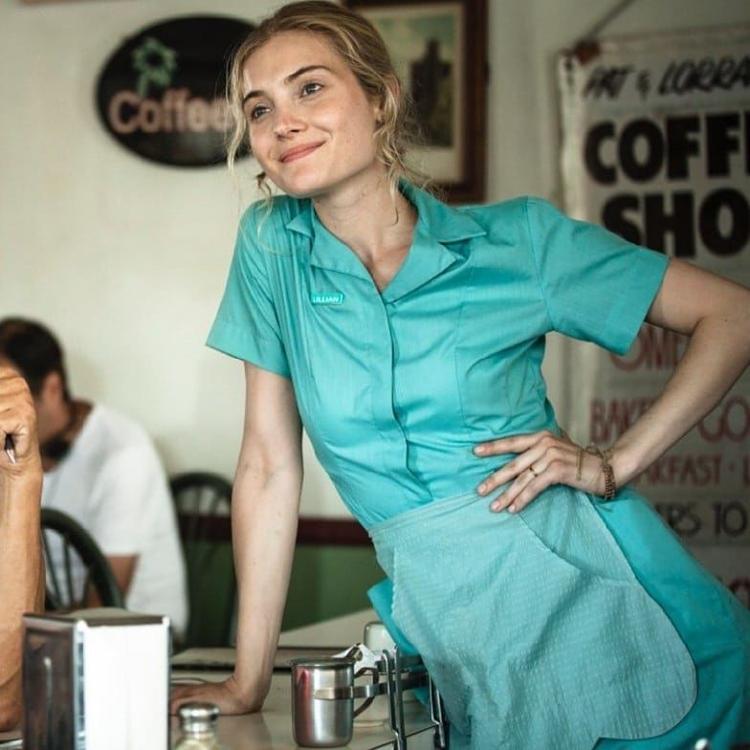 Chuck and I took a dinner break and returned to the JaM Cellars Ballroom to find the venue nearly full. "Spare Room" isn't one of the "Verge" features. It is a contender for awards in the Narrative Features competition at this year's festival.
NVFF Synopsis: David is a war-ravaged veteran who has just returned home after a tough tour in Afghanistan. Lil is a young widow struggling to make ends meet while she cares for her 15-year-old brother Arrow, who has Down Syndrome. A chance meeting eventually leads Lil to rent her spare room to David. The two become intertwined in each others lives, leading them to uncover some dark truths about their pasts. Ultimately, David and Lil discover they must forgive themselves before they are capable of making "room" for others in their hearts.
Sassy's Side: I take notes during the films. I write about plot points and my own reactions to what I'm watching. Toward the end of the film, I made this note: "I must be emotionally dead inside. I feel nothing for these characters."
Harsh, right? I really wanted to like this movie. So many of my fellow audience members seemed to be smitten with this film, but it wasn't for me. I felt like I was choking on this story. Is this a story about a veteran with PTSD? Is this a movie about a young war widow trying to make ends meet? Is it a film about a young woman who is struggling to take care of her teenage brother after their mother dies of cancer? Is it a love story? I just don't know what this movie is trying to be. I'm being pulled in so many directions that I don't know what to feel and in the end I don't really care all that much.
I had a similar reaction to last year's NVFF feature "Stuck" which went on to win both the jury and audience award for Best Narrative Feature. I wanted to like the film, but I felt I was being force fed too many themes that made the overall story muddy.
I did like the performances. Each actor does a great job of playing a miserable but hopeful individual trapped in a small town. I've been watching lead actress Skyler Samuels for a few years, and I was impressed with her range. Her character Lil is complicated, and Samuels portrays the character with a raw grace. I was also thrilled to see an actor with Down Syndrome playing a key character. I adored Cole Sibus. He was such a charmer and I really wish we'd seen more of his character's story. But the movie is already so congested with other story lines that I don't think there would be room.
Now that I think about it, I would love to see "Spare Room" as a mini series. 97 minutes just isn't enough time to give these characters the space they deserve to shine. Maybe that's where I'm struggling. I didn't want this movie to end. I wanted to spend more time with them, but I was rushed to the finish line feeling dizzy and ready for it to all be over.
See if for yourself. "Spare Room" screens on Sunday, Nov. 11 at 12:45 p.m. at Acacia Barn in St. Helena.