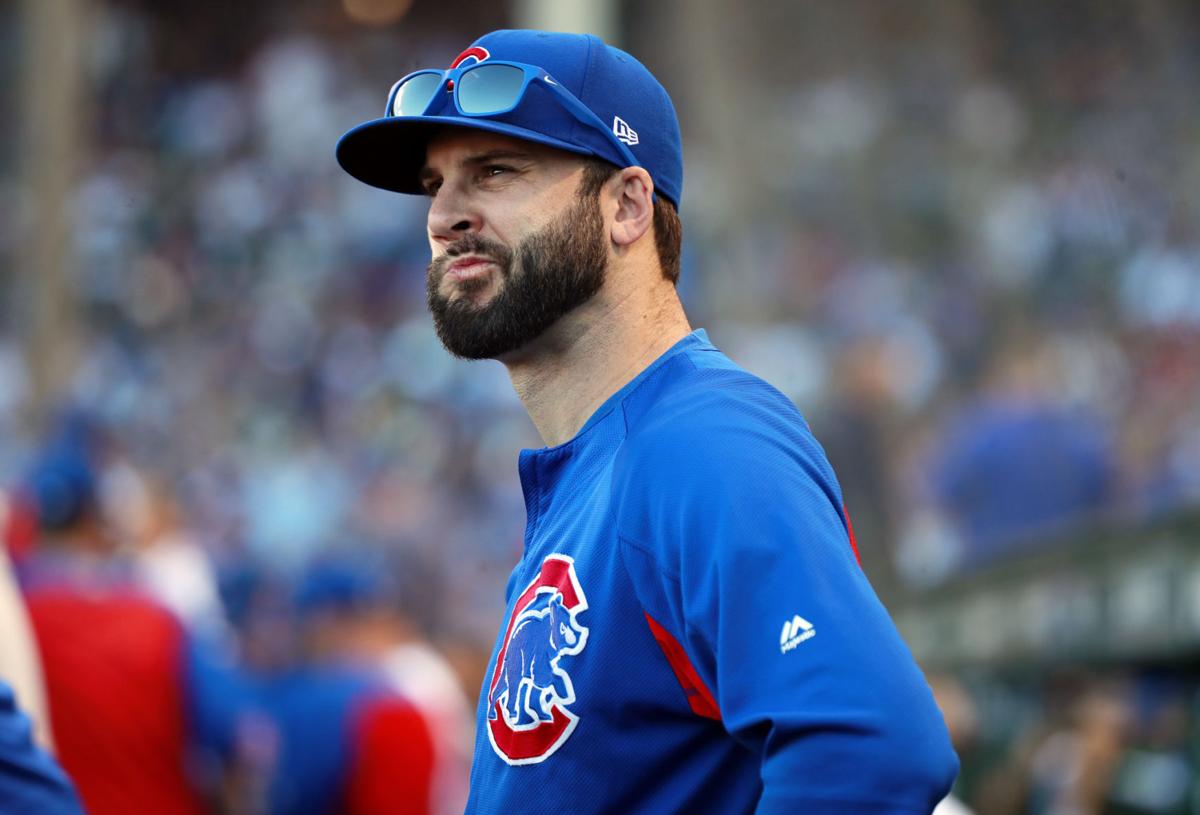 SCOTTSDALE, Ariz. - It's hard to believe the Cubs would return to a well that has come up empty the last two years, but a team source confirmed they're interested in signing Brandon Morrow to a minor league deal.
Morrow, who signed a two-year, $21 million deal in 2018 to replace Wade Davis as the Cubs closer, last appeared on a major league mound on July 15, 2018. He missed the second half of '18 with a bone bruise in his right arm, and last December Cubs President Theo Epstein announced Morrow had undergone arthroscopic surgery on Nov. 6 to repair cartilage and remove bone debris in his elbow.
Instead of looking for a new closer, the Cubs signed only free-agent reliever Brad Brach in the offseason, believing Morrow would be available by May. In spring training, Morrow repeatedly expressed belief he would be back with the Cubs soon, but he never recovered.
In June the Cubs finally addressed the need for a closer by signing Craig Kimbrel to a three-year, $43 million deal. The deal hasn't panned out, with Kimbrel struggling through his debut season in Chicago.
As expected, the Cubs recently declined Morrow's $12 million option for 2020, instead choosing his $3 million buyout. He wound up making 35 appearances and pitching 30 2/3 innings, making $677,000 per inning.
The Cubs confirmed a Sun-Times report that they've spoken to Morrow about returning on a minor-league deal, though not to close. Morrow's agent, Joel Wolfe, told the Sun-Times Morrow "feels a certain sense of loyalty and obligation back to the Cubs."
You have free articles remaining.
Obviously the cost would be minimal, but the idea of bringing back an injury-prone reliever whose status became a running joke after he injured himself taking off a pair of pants seems ludicrous, especially for a front office that has spoken of the need for change the last two months.
But the Cubs also paid rehabbing Drew Smyly not to pitch in 2018 and rehabbing Kendall Graveman not to pitch in '19, so adding another pitcher who may not be healthy enough to pitch might not be as crazy as it sounds.
General manager Jed Hoyer said Kimbrel will be the closer no matter what the Cubs do this offseason. Kimbrel was 0-4 with a 6.53 ERA and was instrumental in the late-season collapse, losing one game to the Cardinals on the final homestand at Wrigley Field and blowing another by giving up home runs on back-to-back pitches.
"Some of (Kimbrel's) injuries may well be because of the lack of spring training, ramping up too quickly," general manager Jed Hoyer said. "Of course there are a lot of variables. We don't know exactly why he struggled. I thought there were some moments where he was about to take off, when he looked really good.
"And some injuries kind of held him back. Hopefully a really good spring training and he can really get back on track. He can really stabilize our bullpen and allow us to build a bullpen without having to worry about the last three outs."
The Cubs still have to rebuild the bullpen as they likely will lose free agents Brandon Kintzler, Pedro Strop, Steve Cishek and David Phelps. Rowan Wick could be the next setup man after his impressive rookie season, but otherwise the pen is in a state of flux.
"We have a lot of uncertainty, a lot of moving parts in the bullpen," Hoyer admitted. "But the way some of those guys pitched at the end of the year, it does give us hope we can find some diamonds in the rough."
Be the first to know
Get local news delivered to your inbox!