Tiren Sillanpaa had been down this road as a player himself.
So when the head coach of the Solano Community College baseball team got a call from Southeastern Louisiana University head coach Matt Riser expressing keen interest in Jared Denning, he got excited for the American Canyon High graduate.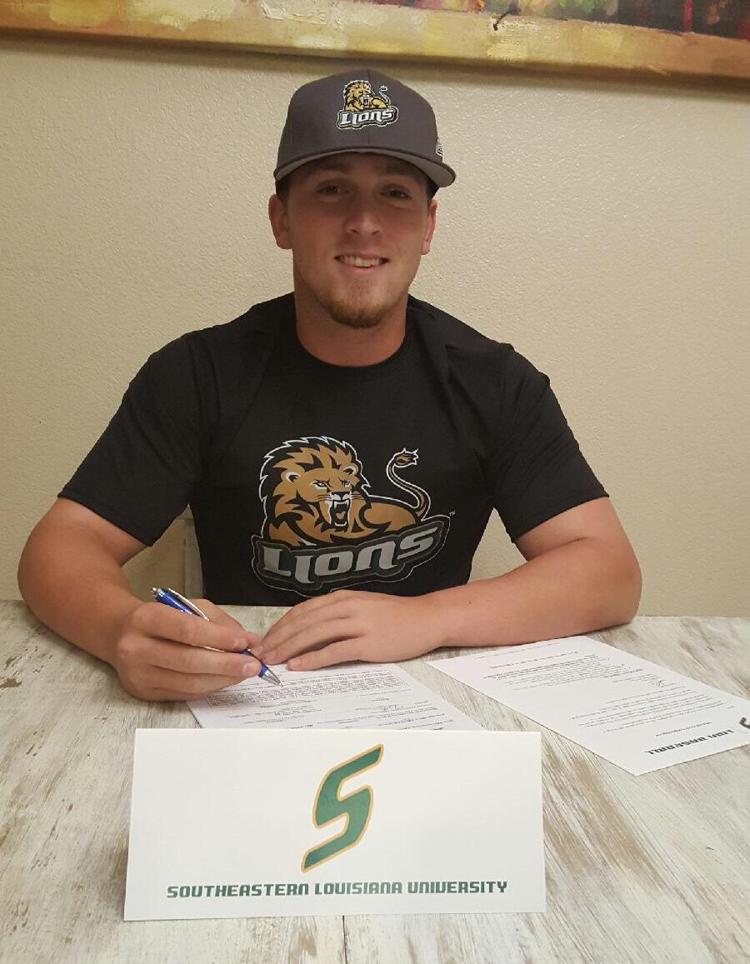 Two weeks earlier, in the Sept. 30 Northern California Sophomore Showcase at Cosumnes River College in Sacramento, Denning had shown just how valuable he could be as a hitter. Coaches can send players who received all-conference honors as freshmen to the showcase and Denning was one of three that Sillanpaa selected.
Denning went to the plate during the first of two eight-inning games, played in front of about 75 Division I or Division II college coaches.
"He went to hit in the morning game, in the second inning I think, and at that time of day out there it's totally filled up. All the coaches are there and everybody's fresh and paying close attention," Sillanpaa recalled. "He went up there in his first at-bat and the first pitch he got, from a kid who had earlier signed with Kansas, turned on it and just hammered it over the right-field wall.
"It got out in a hurry, and it was loud. It was one of those moments where the place is just dead silent and then somebody lets out one of those whistles. The whole place saw it. It was one of those really cool moments and it definitely made a statement in an all-star environment."
Denning said he wasn't thinking home run when he went to the plate.
"I was just looking to have fun," he said. "I kinda had the jitters. I was real nervous. I didn't know if I was going to do good or not. I just went up to bat and tried to relax, and the first pitch I swung as hard as I could and it ended up over the fence."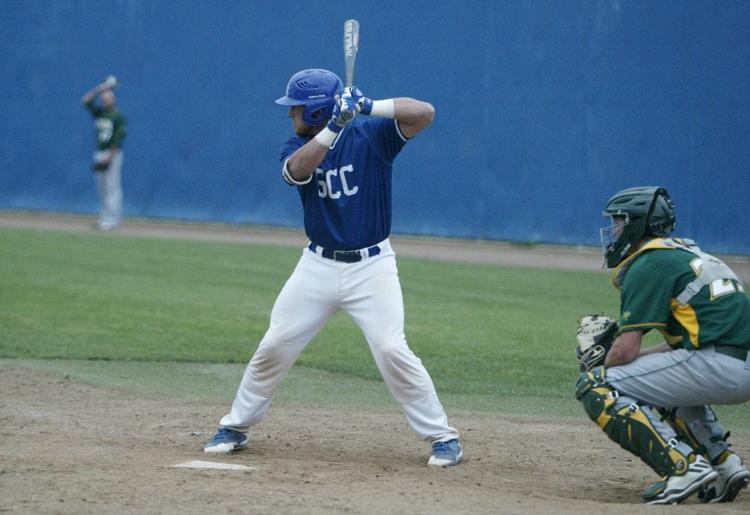 Denning hit .360 with 49 hits for Solano last spring, including 18 doubles, a triple, three home runs, 39 RBIs, a .465 on-base percentage and a .574 slugging percentage. But that one bash at the showcase seemed to make just as much of an impact on his future.
"It definitely stirred up a lot of conversations with some different pro scouts," Sillanpaa said. "Baltimore and Atlanta started paying pretty close attention to him after that, and four-year schools started ringing the phone a lot more. It was a good opportunity for a guy who played very well his freshman year to go and show how he had developed even more and show some power, and show he could do it against the best competition we could find for him."
About a week after the showcase, Sillanpaa said he was driving and listening to an American Baseball Coaches Association podcast that featured Riser.
"He was talking about his offensive philosophy and their approach and it really struck a chord with me," Sillanpaa recalled. "An hour later, my phone rang with a Louisiana area code. It was Coach Riser. We had an hour-long conversation about his program and our program, about Jared and what their needs were and who Jared was as a player and a person.
"I got off the phone feeling it would be a really good option if they put together a good financial package for him. Lo and behold, they put together an amazing package for him and Jared made the visit."
After Riser's call to his coach, Denning visited the Pelican State for the first time in his life with his father, and fell in love with the SLU campus in Hammond.
"I loved it," said Denning, a criminal justice major. "Everything there is beautiful. They're getting a new weight room and they just got a new field, a really nice field. I guess they get around 1,200 fans per game. They're really big on baseball out there.
"It wasn't too humid. I was able to watch them practice and meet the coach and players. It was awesome. I'm definitely looking forward to the competitiveness and being out on the field in a different environment. It's about 45 minutes from New Orleans."
Two weeks later, on the early signing date of Nov. 8, Denning put pen to national letter of intent.
"It's nice having my schooling paid for," he said. "It's a pretty good offer. This is what I've worked for, so I'm looking forward to it."
He feels he's ready for Division I baseball this time.
Denning, after four varsity seasons starting at catcher or pitcher at American Canyon High, was named Player of the Year on the Napa Valley Register's 2015 All-Napa County Baseball Team. After helping the Wolves make their first two CIF Sac-Joaquin Section playoff appearances and get their first playoff wins, he signed with the University of Utah.
He played for an invitation-only summer developmental team in Salt Lake City as a catcher or designated hitter and had several multiple-hit games. But he didn't see any playing time for the Utes, and decided to move back home and restart his college career at Solano.
Sillanpaa had a similar "4-2-4" experience as a player in the 1990s after playing high school ball in Eureka, transferring from a four-year school (Division III Pomona-Pitzer) to a two-year (Mendocino) and back to a four-year (Division II Cal State San Bernardino).
"If you're a kid whose aspiration is to be a Division I baseball player but there's not somebody who's willing to commit a comfortable amount of money to you and put you in a position where you're going to be able to play right away, a lot of time the best option is to come to a community college and get those swings and just get bigger and stronger and older and be physically ready to compete against 21- and 22-year-olds," Sillanpaa said.
"I was thrilled, to say the least, when Jared decided he was going to come back and play with us at Solano. I coached him in travel ball (NorCal Baseball) so I knew who he was and would be a great fit for our program. Now seeing what that decision has done for him, I feel he's really excited about Southeastern Louisiana. They have a young, energetic head coach who likes a real aggressive style of baseball. They run the bases really aggressively and they really go at people."
Denning also looks forward to helping Solano, which has won the Bay Valley Conference title eight of the last 12 seasons, bounce back from last season's injury-wracked, fourth-place campaign.
"It's going to be fun this spring. We'll see how far we can go this year," he said.
Sillanpaa said the signing will put a target on Denning's back as a batter this spring.
"Guys are going to pitch to him really aggressively. He's not going to get a ton of mistake pitches to hit, so we're going to do our best to surround him with other guys that can do damage and force teams to pitch to him," the coach said.
"He and one of my assistants, Iggy Diaz – who played at Napa (Valley College) and just finished up at UC Davis and caught for the Vallejo Admirals this summer – have been doing a lot of work on the defensive side, polishing up his receiving side and blocking. My hitting coach, Vic Ferrante, who was just inducted into the Solano Athletic Hall of Fame, is going to be a big help to Jared on how to approach at-bats when you're the guy with a target on his back."
Now that he's shown everybody he can jog around the bases, Denning said he needs to work on getting more extra-base hits.
"I need to work on my speed and flexibility, legging doubles and triples out," he said.