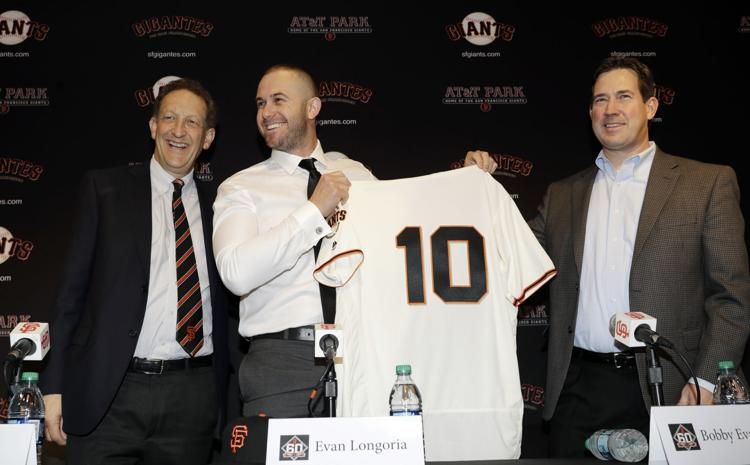 The San Francisco Giants will have a new look when position players report to spring training at Scottsdale Stadium in Arizona on Sunday, Feb. 18.
New at third base is Evan Longoria, who was acquired by the Giants in December from the Tampa Bay Rays in exchange for outfielder Denard Span, infielder Christian Arroyo, and minor league pitchers Stephen Woods and Matt Krook.
New to the outfield is Andrew McCutchen, a five-time National League All-Star and former league MVP. McCutchen was acquired last month from the Pittsburgh Pirates in exchange for pitcher Kyle Crick, minor league outfielder Bryan Reynolds and international signing bonus pool money.
Also new to the outfield is Austin Jackson, a free agent. The Giants announced last month that they have agreed to terms on a two-year contract with Jackson.
"They made some changes, and I hope that it all works out," said Vida Blue, a former pitcher, who works in community relations for the Giants. "Any time you lose (98) games, obviously, you're embarrassed. They had to do something."
Blue, whose big league career spanned 17 seasons, was on hand as a Giants celebrity for Monday's Giants Napa Golf Outing at Eagle Vines Vineyards and Golf Club in American Canyon. The event, now in its 19th year, is a benefit for the San Francisco Giants Community Fund.
Blue was joined by other former players, including Kevin Frandsen, Rich Murray and Mike Felder, just to name a few.
The event is put on in partnership with Compadres Rio Grille, The Meritage Resort and Spa, and Charlie Brumbaugh.
"It's always fun to come up to Napa," said Blue, who pitched for Oakland, San Francisco and Kansas City, compiling a 209-161 record with a 3.27 earned run average. "I'm a wine guy and I love the area. I'm always here when I can get here."
Blue is looking forward to seeing McCutchen and Longoria play for San Francisco.
McCutchen batted .279 with 28 home runs, 30 doubles and 88 RBIs in 156 games for Pittsburgh last season. He is a four-time Sliver Slugger award winner and a winner of the Roberto Clemente Award in 2015.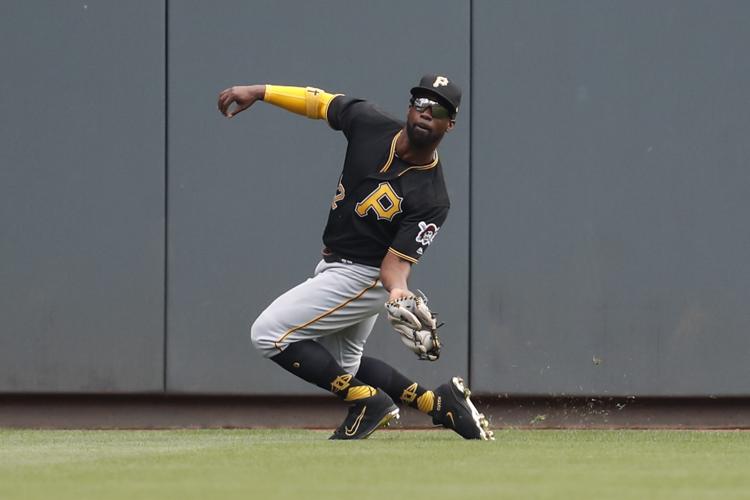 Longoria batted .261 with 20 home runs, 36 doubles and 86 RBIs in 156 games last season with Tampa Bay. He was the 2008 American League Rookie of the Year Award winner and leads the majors with 798 games played over the last five seasons.
"Those guys are solid at their positions defensively," said Blue. "McCutchen is not a bad stick, neither is Longoria. They've got some pop in the lineup as well as two defensive holes that they filled. We'll see how it plays out."
Giants Community Fund
The Giants Community Fund collaborates with the Giants by using baseball as a forum to encourage underserved youth and their families to live healthful, productive lives, according to the Giants' website.
The fund supports Junior Giants leagues throughout Northern California, Nevada and Oregon and provides assistance to targeted community initiatives in the areas of education, health and violence prevention.
Since its inception in 1991, the fund has donated over $21 million to community efforts. The fund, a nonprofit, is sustained by contributions from individuals, businesses and foundations through special partnerships and fundraisers.
The Junior Giants program is a free, noncompetitive initiative for boys and girls, ages 5 to 18, which provides character development and baseball instruction. In partnership with community organizations, Junior Giants provides a safe environment in which children challenge themselves, connect with mentors and learn life skills.
Junior Giants, which is administered through the Giants Community Fund, has more than 25,000 participants in 91 leagues. The primary goal of Junior Giants is to use baseball and softball as vehicles to foster character development, academic achievement and improved health among low-income youth, with an additional focus on bullying prevention, according to a press release. The program is implemented with partnerships with local recreation departments, Police Activities Leagues, Boys & Girls Clubs and other organizations.
More than 5,000 coaches and team parents devote time throughout the summer to teaching players both baseball and life skills. The Giants Community Fund handles the majority of administrative duties for Junior Giants leagues.
Rick Enos, owner of Compadres Rio Grille, served as chairman of Junior Giants for 10 years and joined the Giants Community Fund board of directors in the early 1990s. Enos started the Giants Napa Golf Outing.
"(Former Giants manager) Dusty Baker was very, very active and involved (in Junior Giants)," said Enos. "We started with 650 kids in San Francisco."
At one time, there was a Junior Giants program that was based out of St. Helena.
Giants players and alumni are key to the program, particularly through financial donations and appearances at events.
The Giants Community Fund also provides Giants game tickets for participants, many of whom have never attended a game.
"It's grown leaps and bounds," said Blue, a former Junior Giants commissioner. "They do a good job."