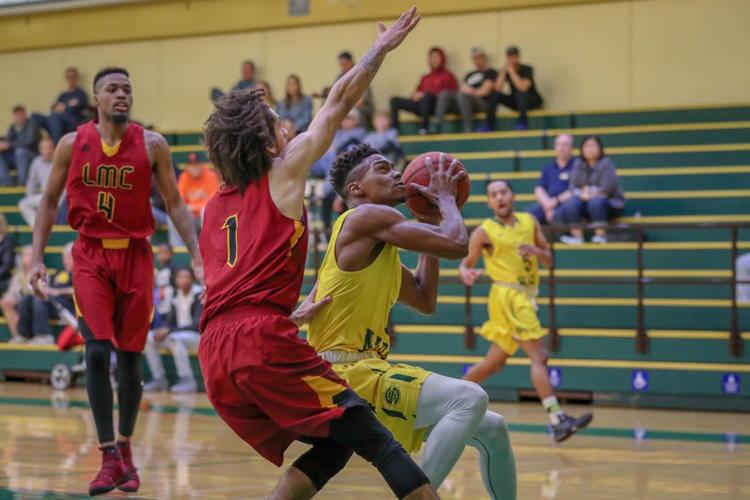 It's safe to say head coach Steve Ball was not a happy man after watching his Napa Valley College men's basketball team give up an early lead Friday night, as visiting Los Medanos put the hurt on the Storm the rest of the way.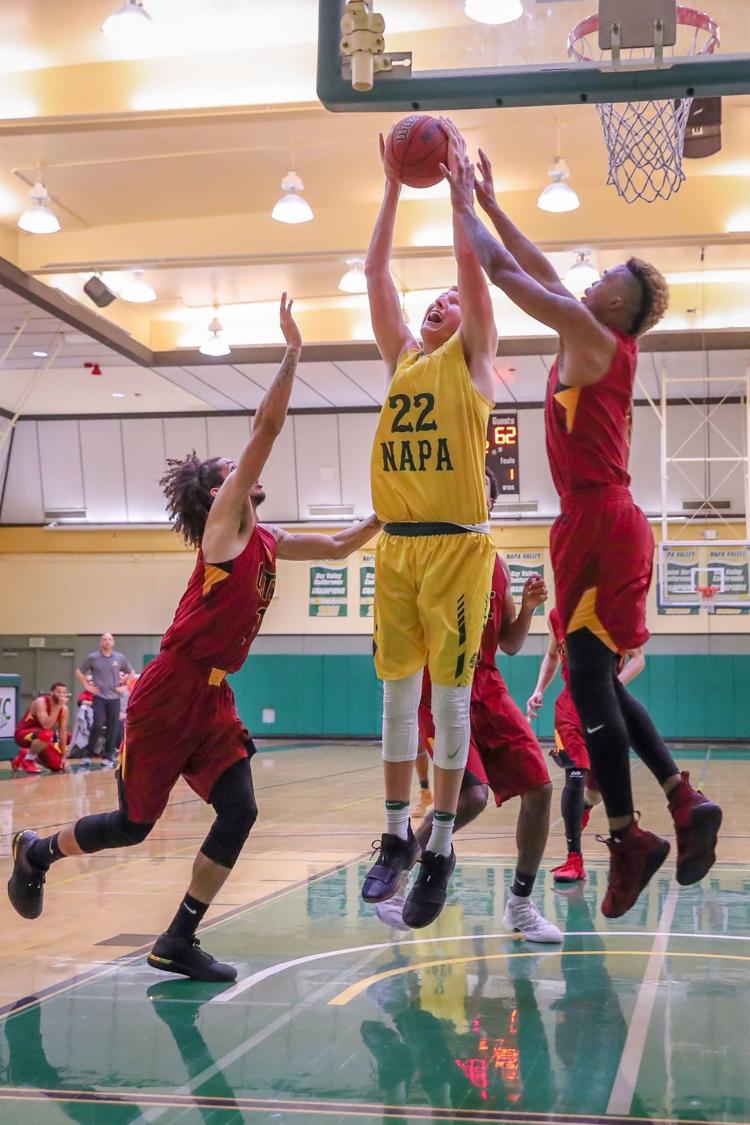 The Mustangs, led by sharpshooting guards Raazhel Watkins with 26 points and Andrew Hall with 25, made it look easy the second half while strolling to the big win in Bay Valley Conference action.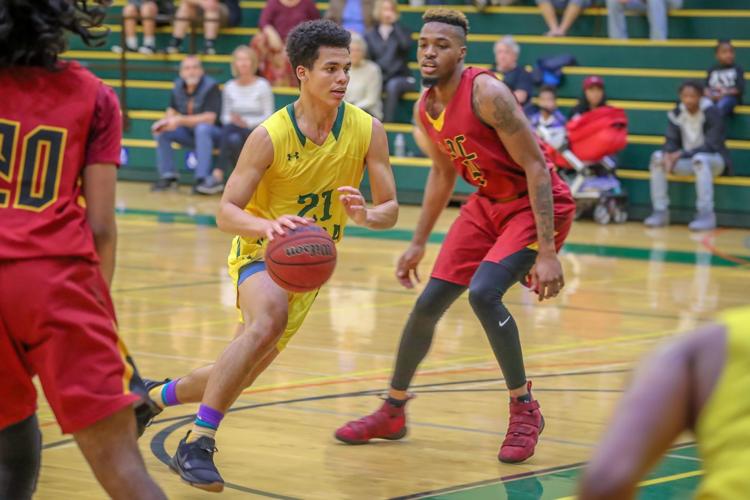 "We got complacent with a big, early lead," Ball said of his second-place Storm (12-11, 8-4 BVC). "We have a tendency to do that. We weren't talking very well defensively, and that to me is a sign of a team that has quit on themselves."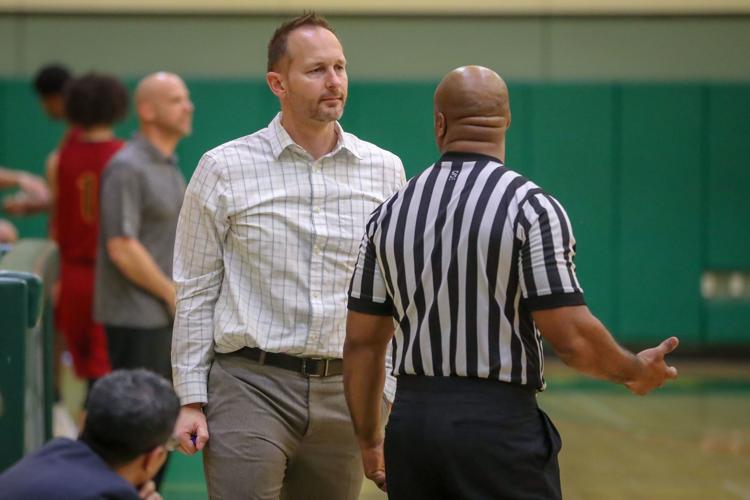 Ball plans to make the biggest football weekend of the year anything but super for his squad after the disappointing performance against the third-place Mustangs (15-9, 8-5 BVC).
"They scored 100 points on us and that doesn't sit well with me, so we're going to sit down and watch every one of those points on Super Bowl Sunday."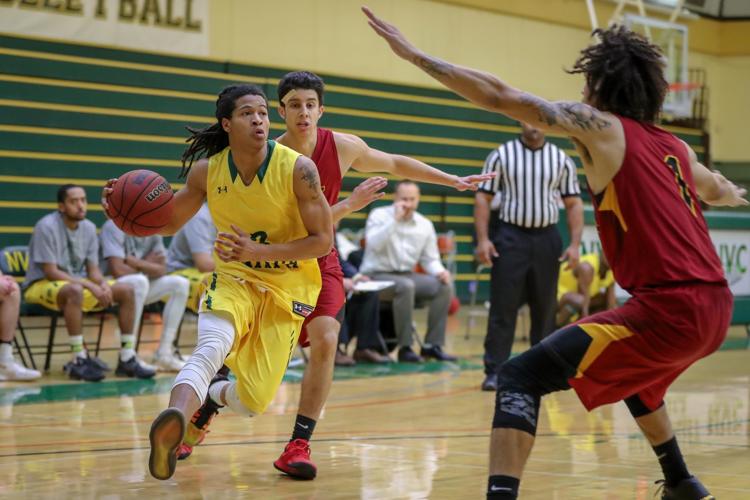 The game started well for the Storm with Tom Salsman nailing a long 3-pointer, as he often does, for the first score of the game. But that would be the last basket Salsman would make, a sign of things to come. Armani Mills was even hotter from the 3-point line for NVC early on, nailing four treys in the first half, but did not score in the second half. Big man Sasha French was having his way inside and dropped in four buckets from the paint on his way to a team-leading 17 points.
But once the Storm had its biggest lead, 27-19, it was the Los Medanos show – and quite a show it was. The Mustangs outscored the Storm by 40 points the rest of the way. It was tough to watch for Ball and the small crowd on hand.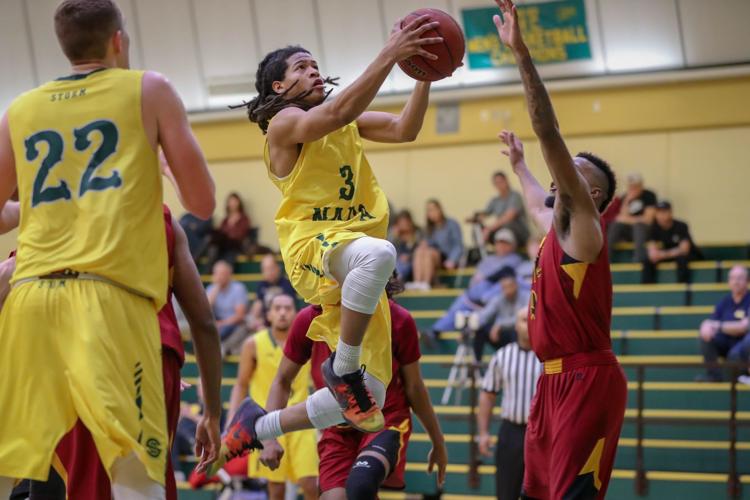 Mills finished with 12 points, Akeem Deer had 11, Amancho Adopo and Malcolm Bracy each had eight, James Ned came off the bench to chip in six, and Calvin Johnson and Salsman ended up with three points each.
Ball noted that the Storm still has a lot to play for.
"We're still in second place, we have four games left and we have to hold on tight and get some momentum going for us," he said. "Our next game (at 5:30 p.m. Wednesday), when we host Solano Community College, is Coaches vs. Cancer night. Proceeds go to the American Cancer Society. We hope a lot of people come out."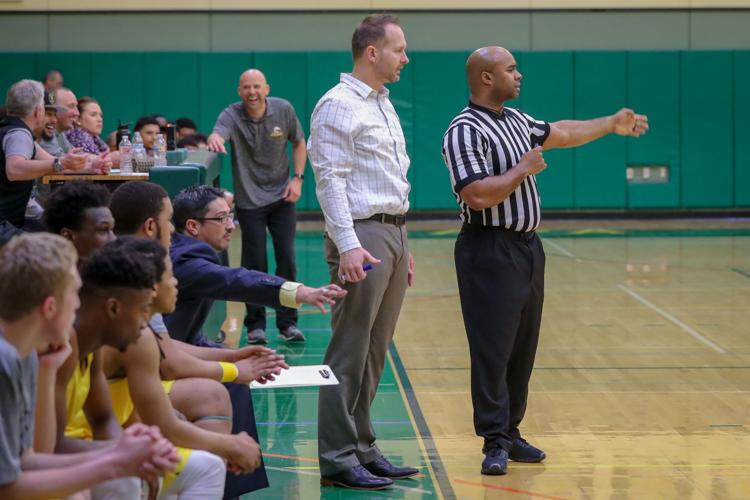 According to the American Cancer Society, "For the past 25 years, the Coaches vs. Cancer program, in collaboration with the National Association of Basketball Coaches, has united coaches and fans nationwide to help the American Cancer Society defeat a common enemy – cancer. With your passion and dedicated support, the impact has been felt in communities nationwide."