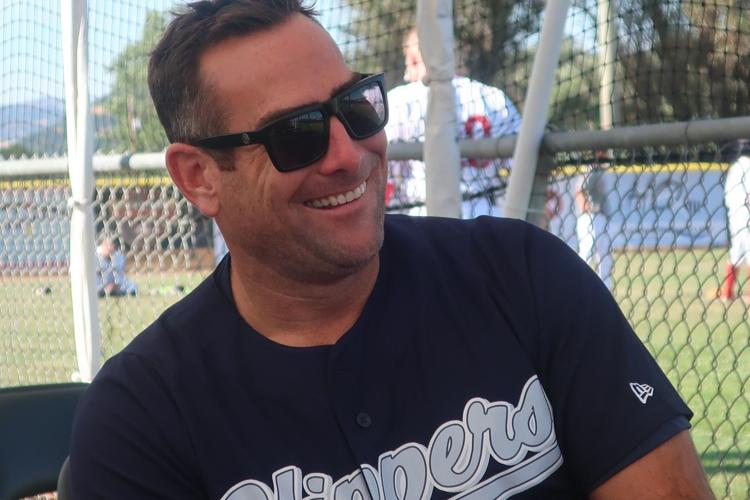 It wasn't exactly a happy homecoming for new Martinez Clippers' manager Dan Parker, but he was glad to be back at Napa Valley College's Storm Field where he has managed the college team going on three years. Parker's Clippers (7-30) were handled by the Napa Silverados (16-21), 6-4, in the Thursday night contest.
"It's nice to be out here and this is actually my first time coaching summer baseball," said the affable Parker before the game. "I've thought about it before, but I just couldn't really find the time to leave the family and put energy into it. I definitely didn't want to do it if it was a situation where I wasn't full on committed. But the timing worked out enough this time that it was good for me to do it."
The St. Helena resident said he was already acquainted with Clippers co-owner Paulette Carpoff.
"I have a lot of friends connected to baseball in the area, having grown up in the East Bay," said the Danville native. "There must have been 40 people at our home game (Wednesday) night against the Admirals who didn't even know I was the manager yet. That was kind of fun."
For the record, Martinez beat Vallejo 8-0 – the expansion club's first win in nine tries against the second-place Admirals.
It was a phone call from Carpoff that set Parker on the path to his new job.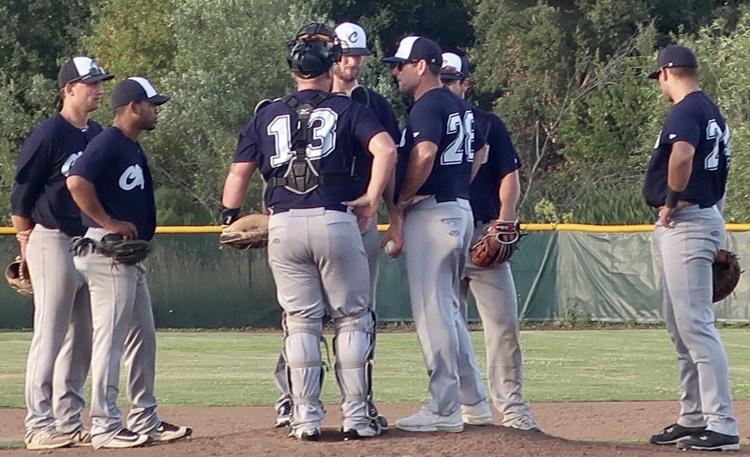 "I had to think about it a little bit, because my wife and I are both teachers and we have our summers off normally," he said. "I have full trust in Paulette and she has full trust in me. We met a few times before anything happened, just to make sure we were comfortable with each other before I accepted the job.
"I already coach a ton of baseball year-round. But I accepted the challenge, and now those days of summers off are over," he chuckled.
Parker said he received a lot of text messages from former players and fans congratulating him.
"It's so new to me right now that it's still a little weird," he admitted. "It's weird coming back to NVC to play and being in the other dugout, because just a few minutes ago I was in my office up on the hill at the college working."
Parker feels he inherited a good situation even though the Clippers' record, which was 7-30 after Thursday night's 6-4 loss to the Silverados, and last-place position don't reflect that.
"I'm really happy with what I've inherited. My players are just really, really good kids," he said. "I played independent ball myself for a couple of years, so I know how it goes. It's a tough gig because you don't know if you're going to be here tomorrow."
The Clippers new manager is well aware of the history at Martinez's Joe DiMaggio Field, named after the baseball great who grew up there.
"Joe is the man in Martinez," Parker said. "When you think about the history at that field with him for a moment, it's pretty cool."
Parker said he has a long way to go to make the Clippers competitive in the six-team league.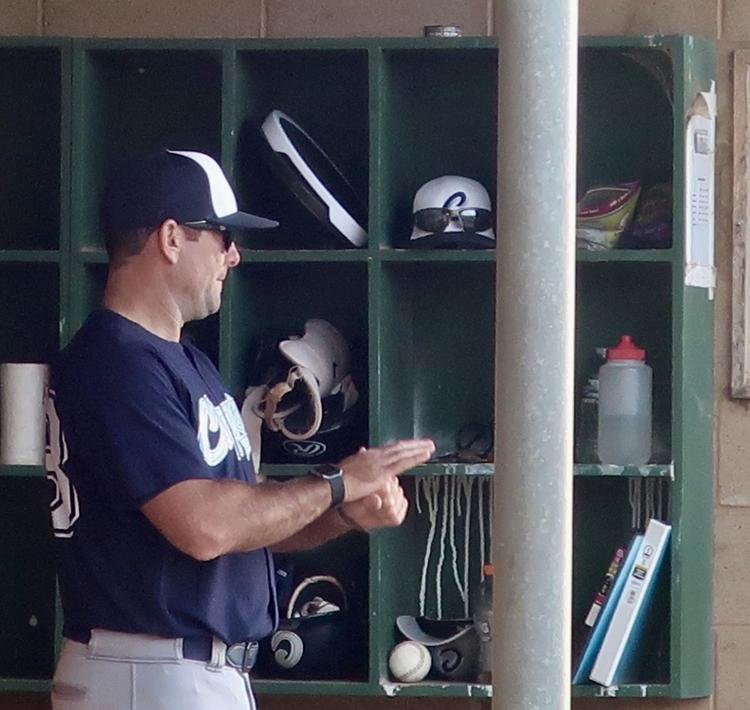 "We're not where we want to be right now, so we want to just keep chipping away and hope we put ourselves in a position where we can make a run at the end of the season," he said. "More importantly, we want to continue to build a brand, not only for our team but to help build the league's brand. If all the teams go about that with a common approach, the league will be in a good position. If the league grows, we will be able to attract better players."
He's not putting undue pressure on himself.
"This is baseball, man, I'm having fun," he said. "I'm a very laid-back manager, and as I told all the guys, 'I will always tell you what I think and what I see. Take what you can from that and run with it. Our goal is simply to make you better.'
"I'm getting to the age where it's not about having a heart attack out here. Those days are over. I've been pretty intense in the past, this is year 15 for me coaching, but those days are gone."
Parker's 2017 NVC squad won 11 of its last 12 Bay Valley Conference games to finish fourth out of eight teams at 13-8, and 15-25 overall. This year, the Storm finished 15-24 overall after placing sixth in the conference at 9-12.
"This will be my third year at the college. It's going good and we've made great strides," he said. "The program wasn't in the best of shape when we got here, and seeing positive results in Year 3 is good."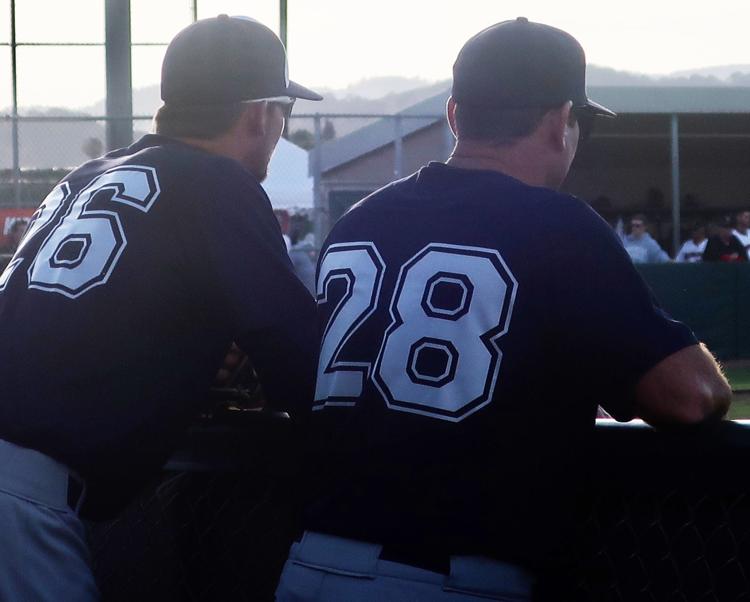 Even though the Silverados spoiled his homecoming, Parker said before the game he was pumped up to be back at the NVC diamond.
"I'm excited about this game, my first in Napa for the Clippers," he said. "I told everybody last night it's still baseball. The game is over before you know it. You hope you make the right moves and tip your cap to great plays. It is nice to have taken a shorter drive tonight, and to be home more or less."