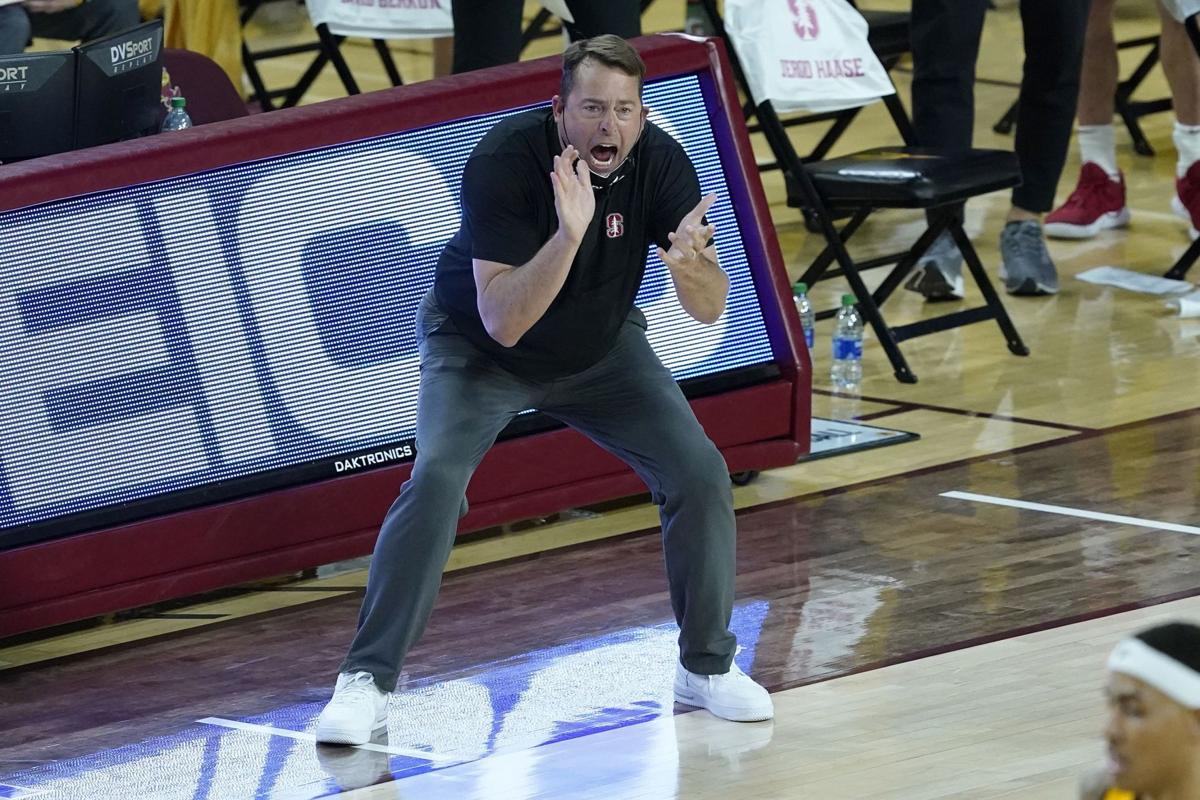 TEMPE, Ariz. — Remy Martin had 23 points and six assists to lead five Arizona State players scoring in double figures as the Sun Devils beat Stanford 79-75 on Saturday night.
Josh Christopher added 15 points and Marcus Bagley, Jalen Graham and Alonzo Verge Jr. scored 12 apiece for Arizona State (6-8, 3-5 Pac-12).
Christopher hit a 3-pointer and Kimani Lawrence made two free throws to give the Sun Devils a one-point lead with 1:46 to play. Michael O'Connell made a short jumper on the other end 29 seconds later, but Lawrence was fouled as he made a layup and converted the three-point play before Verge hit two free throws to cap the scoring as ASU closed on a 10-2 run.
The Sun Devils have won back-to-back games following a six-game losing streak.
Jaiden Delaire tied his career-high with 21 points and Oscar da Silva had 18 points and 11 rebounds for Stanford (10-6, 6-4).
Arizona State made 29 of 58 from the field and scored 29 points off 20 Stanford turnovers.
Delaire — who tied his career best for points for the second consecutive game — and da Silva combined to score 14 points in a 17-6 run that gave the Cardinal a 73-69 lead with 2:58 to play. They went 1 for 3 from the field with two turnovers the rest of the way.
Stanford made 31 of 34 from the free-throw line but hit just 2 of 15 (13%) from 3-point range.
The Cardinal visit archrival California on Thursday.
Arizona 71, California 50
TUCSON, Ariz. — James Akinjo had 13 of his 20 points in the second half on Saturday, and Arizona cruised a 71-50 win over California.
The Wildcats (13-4, 7-4 Pac-12) won their fourth of the last five games and their ninth straight over the Golden Bears (7-12, 2-10).
Jordan Brown and Azuolas Tubelis added 12 points each, and Bennedict Mathurin scored 10. Akinjo had a pair of 3-pointers and eight assists. Arizona was 6 of 13 from the arc and 27 of 52 from the field.
The Wildcats led by 17 in the first half, had a 37-22 lead at the break and built their largest lead at 65-36.
Cal, which lost its fourth in a row, made just two of its first 12 shots and missed nine straight shots during the second half.
Matt Bradley had 21 points, making 7 of 10 from the field and 5 of 6 from 3-point range. Aside from Bradley, the Golden Bears made 11 of 37 from the field (30%) and 2 of 16 from 3-point range (13%). Joel Brown added 10 points.