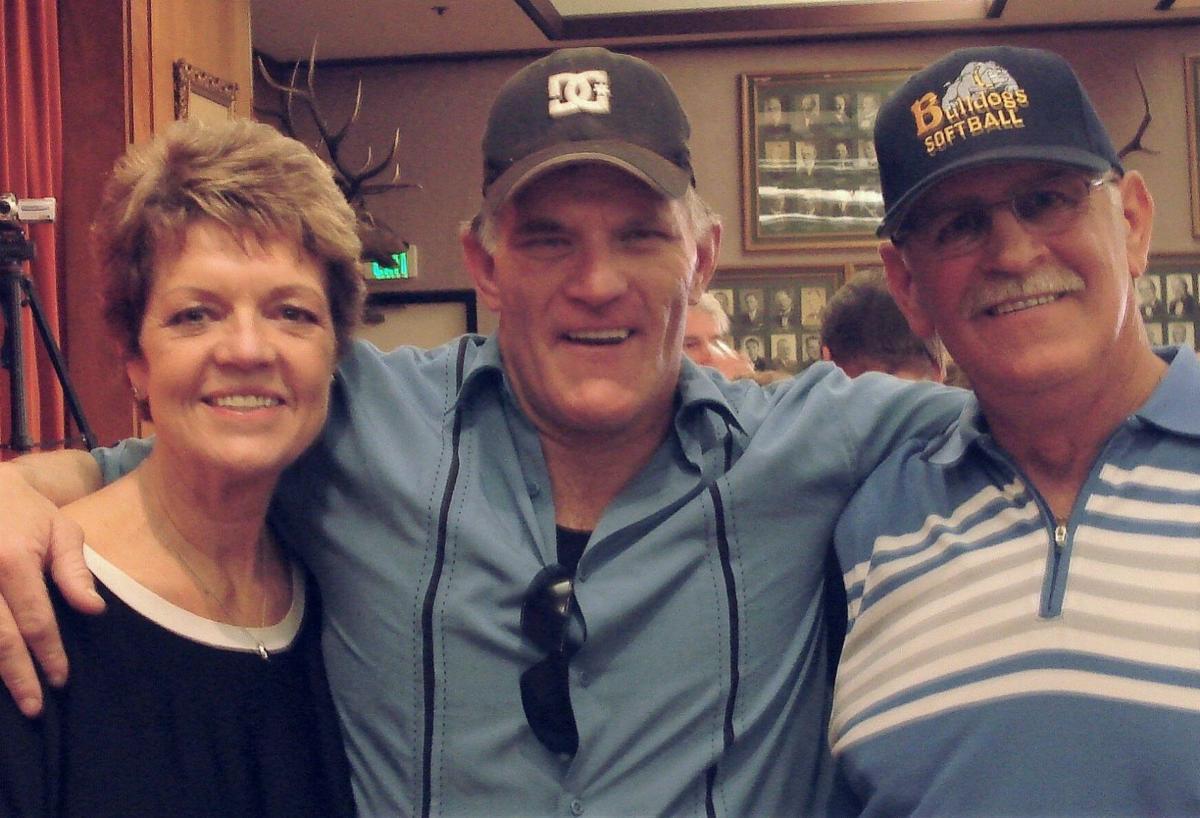 It was getting very late into the 1981 football season, one of the best in school history for Napa High.
Injuries were beginning to take a toll on the defense, forcing head coach Les Franco and his staff to make key decisions about starting personnel.
With only two games to go in the regular season and the playoffs just around the corner, they were in need of a left outside linebacker.
The staff turned to Steve Hendrickson, a 15-year-old who was in the ninth grade at Ridgeview Junior High and a member of the Napa High junior varsity team at the time. It was a "unanimous choice" of the coaching staff, Franco recalled, to promote Hendrickson.
Hendrickson blocked a punt in Napa's 7-0 first-round CIF Sac-Joaquin Section Class AAA Southern Division playoff win over Tracy, the host team.
A week later, he knocked Frank Bispo, the top running back for Grace Davis-Modesto, out of the game with one of the top plays from the defense, helping Napa to a 17-13 win in the Southern Division title game at Youngblood Stadium in Vacaville.
"I remember that hit like it was last night because our sideline went nuts," Franco said on Saturday. "Steve went and drilled him. Here's a freshman in a section semifinal game who takes out the best running back in the section. It was pretty indicative of what kind of player he was. We knew we had a player then.
"Pretty amazing. That's the way he started his career, with those kinds of hits."
It was only Hendrickson's fourth varsity game, but he had already earned the respect of the older, more experienced players on the team well before that. He earned it on the practice field.
He went on to have an exemplary four-year varsity career, becoming one of the greatest players in school history with a boatload of accolades, exemplifying his all-around brilliant play. From Napa, he went on to play four years of college football at UC Berkeley and then played for five different teams, including the San Francisco 49ers, over seven years in the NFL at a wide array of spots — special teams, H-Back, running back, tight end, linebacker.
Hendrickson — named All-Pac-10 honorable mention in 1988 as a senior and the Most Valuable Player of the Blue-Gray Football Classic in '88 in Montgomery, Alabama for Cal, and selected by the 49ers in the sixth round of the 1989 NFL Draft — died Friday in Nampa, Idaho, according to his brother, Brad Parsons, and nephew, Dave Lewis.
Hendrickson was 54. He passed away due to an illness, said Parsons.
"He had been in the hospital prior to Christmas," said Parsons. "He was having a hard time. He had been in the hospital for quite a while in ICU."
Hendrickson's death was reported by California Gridiron on Twitter, @calgridiron, and in a report by si.com.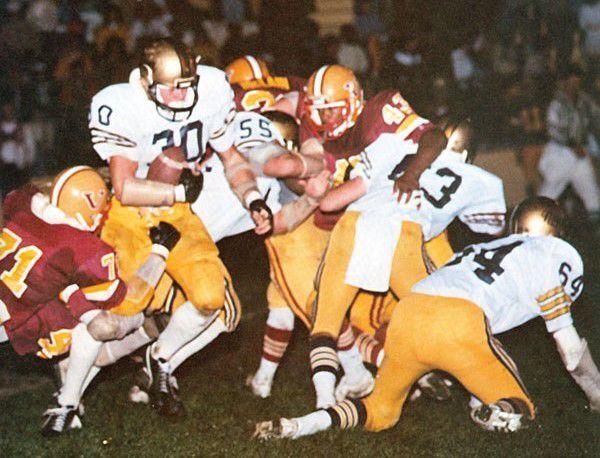 "Steve will be forever remembered as a great player and as a great ambassador for Napa High," said Franco, a former NHS and Vintage High head coach. "His classmates loved him. Everybody on that campus loved the guy and he was good to everybody on campus.
"On the field it was all business."
Hendrickson was inducted into the Napa High Athletic Hall of Fame in 2000. He played in 100 games during his NFL career, from 1989 to 1995. He played on the 49ers' 1990 Super Bowl-winning team. He also played in the 1994 Super Bowl with the San Diego Chargers.
In addition, he played for Dallas, Houston and Philadelphia.
Hendrickson, a 1985 graduate, wore No. 30 for Napa was the first player in NHS football history to have his jersey number retired.
"There was something about him, where the older guys could see that 'Hey, this guy, he's pretty good,' the way he could hit and the way he could play," said Jack Stout, a 1982 graduate who played football, basketball and baseball and is also in the school's Hall of Fame. "The guys knew that he was going to make us better, because he's something else."
Football fans immediately took notice of Hendrickson, as he took the field as a freshman, playing in some of the biggest games of the 1981 season for Napa, which lost in the CIF Sac-Joaquin championship game to Christian Brothers, 14-10, at Hughes Stadium in Sacramento. Napa, the Monticello Empire League champion, ended the season at 10-1-2. Hendrickson made the start in that game.
"We were a very good football team when we brought him up. And he made us a lot better," Franco pointed out. "He was the kind of kid that would castigate seniors if they weren't practicing hard enough. It is really rare. It really woke our team up."
Napa had seven takeaways, three interceptions and four fumble recoveries, in its 7-0 playoff win over Tracy at Peter B. Kyne Field.
Stout, a defensive end, recalled Hendrickson that night in the huddle saying to his teammates that he could block Tracy's punt.
"Randy Franck was on the right side," Stout said of a fellow 1982 graduate and NHS Hall of Fame member. "I was on the left side. We made a little gap for him. He shot right through there and blocked the punt. That's a little story about 'Rocket.' That was just Steve during his career there. He just went up and up and up after that."
Stout said it was during Hendrickson's years in San Diego where he got the nickname, "Rocket."
"He would get down there so fast on the kickoff team. He was like a rocket when he hit somebody," he said. "His teammates started calling him 'Rocket.' That's how he kind of made a name for himself."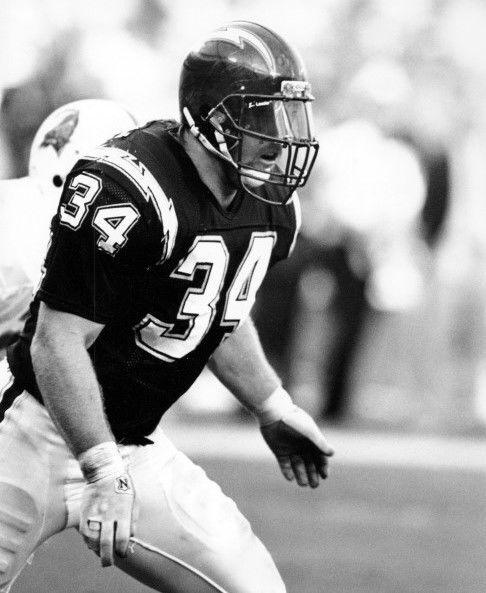 Hendrickson had another nickname as a player as well.
"John Madden called him 'Brunswick.' He was kind of like a bowling ball going down the middle of the field," said Brad Parsons. "Nobody got in his way. It was amazing to watch him. He had no fear."
Added Dave Lewis, "What got him to the NFL is special teams."
Hendrickson received all kinds of honors during his years at Napa.
He was named as the Monticello Empire League Player of the Year, All-MEL on both offense and defense, All-Region and All-Northern California in 1983, as a junior.
He was named All-State linebacker and All-NorCal, MEL Player of the Year, All-MEL on both offense and defense, and All-Region in 1984, as a senior.
He had a combined 1,678 yards rushing as a fullback his last two seasons.
"He might have been one of the only freshmen ever to play in a section final playoff game," said Franco.
He was named to the All-CIF Sac-Joaquin Section All-Time Football Team by CalHiSports.com, it was announced by the website on Nov. 30.
"What he brought to the stadium was incredible," said Franco. "I remember many opposition coaches would come up after a game and their comments were always about Steve, a hit or a tackle or some kind of destruction that he caused on certain plays," said Franco. "It was almost every game that we played, the opposing coach would comment on this missile out there on the field that was destroying their players. He was that kind of player.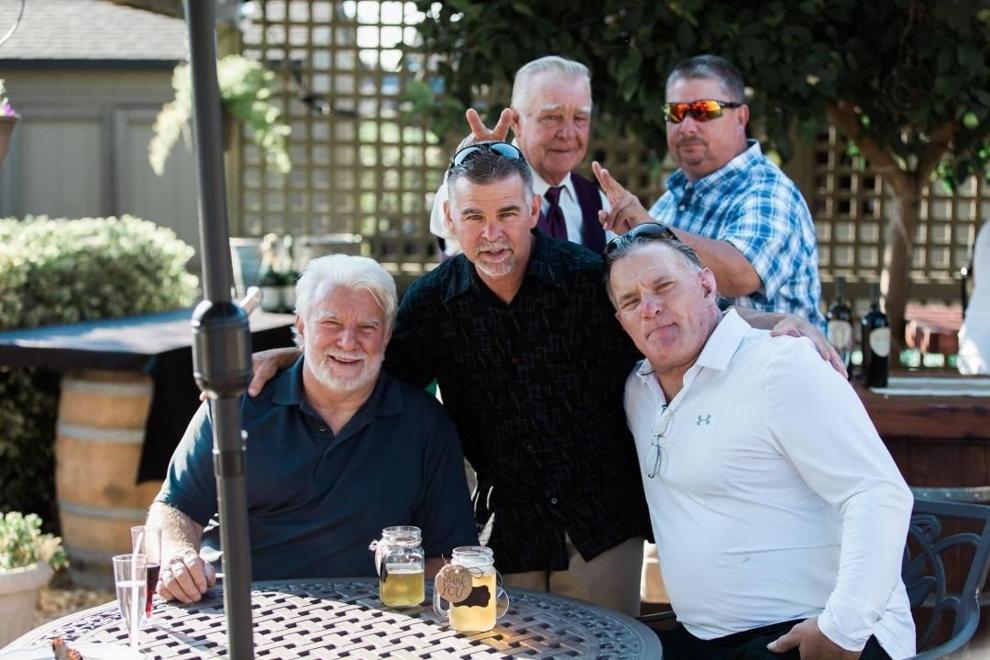 "Steve certainly brought a lot to the table. I've never had a player like him. He was really incredible."
Hendrickson also took time to give back to his hometown of Napa, organizing and putting on youth football camps years ago at Napa Memorial Stadium.
"He was a presence," said Brad Parsons. "No matter where he went or what he did, he was always very interactive with other people. He was always very outgoing and very open."
Cal-Hi Sports, on Twitter Sunday, recognized Hendrickson for his help "with us having the first-ever high school football combine held at Napa High in spring of 1994."
"He was always there helping others," said Brad Parsons.
Hendrickson also excelled in wrestling for Napa High.
His bio page on the NHS Hall of Fame website, napahighhof.org, reads, "While Hendrickson received many accolades for his wrestling abilities, which included being ranked by The Sacramento Bee as a junior, being named captain of the Napa team and earning MEL heavyweight champ as a senior, it is the tremendous impact Hendrickson's football ability made on the Napa High athletic program that earned him Hall of Fame honors."
College days at Cal
Hendrickson starred for Cal from 1985-88 as a linebacker and on special teams. He earned Pac-10 All-Academic honors in 1988 and graduated from Cal with a degree in history.
Hendrickson had 134 tackles his senior season and finished with 286 career tackles for the Bears. The career total "ranks eighth on the Bears' all-time list," according to si.com.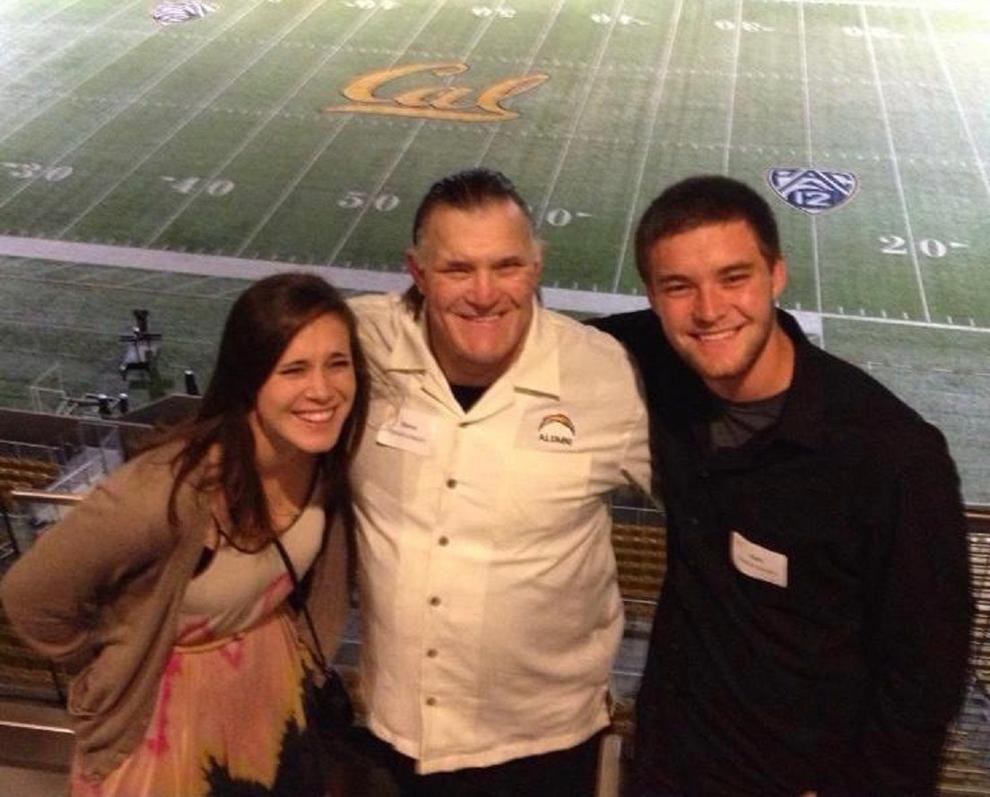 He received Cal's "Joe Roth Award in 1988, "for representing the courage, sportsmanship and attitude of the late Cal quarterback legend," si.com reported.
"Steve was a ball of energy, funny, engaging, hilarious, goofy," Hendrickson's teammate at Cal, David Ortega, said in the report at si.com. "He was awesome, lived life to the fullest. He was a force of life."
Move to Idaho
Hendrickson moved last year to Nampa, Idaho, where he bought a home. He had a love of the outdoors, in particular hunting and fishing.
"I'm going to miss him. It's shocking to all of us," said Stout. "You know a person as a fighter, as strong, and you just can't think that can happen to somebody like that. Great guy."
WATCH NOW: SPORTS FIGURES WHO MADE THE WORLD A BETTER PLACE IN 2020