Notre Dame fans cheer for their team in the second half against Georgia Tech at Notre Dame Stadium in South Bend, Ind., on Saturday, Sept. 19, 2015.
HYOSUB SHIN/Atlanta Journal-Constitution/TNS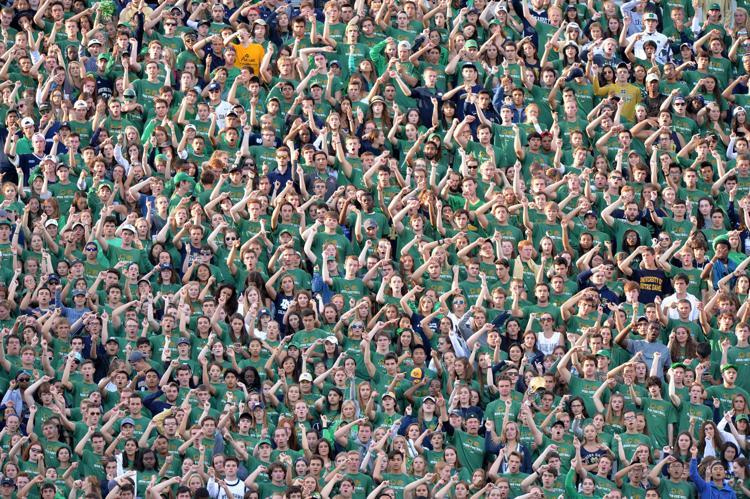 Tags
As featured on
DALLAS - Texas made headlines recently when it revealed that 13 football players had tested positive for COVID-19 with 10 more in self-quarantine. The Longhorns weren't alone. Clemson had 23 players test positive, according to reports. Of course, that was only for the voluntary workouts and conditioning. Now imagine the reaction and repercussions had similar tests results at any FBS school ...