Five Napa Valley College players have been named 2019 State Scholar-Athletes by the California Community College Women's Volleyball Coaches Association, it was announced on Nov. 19.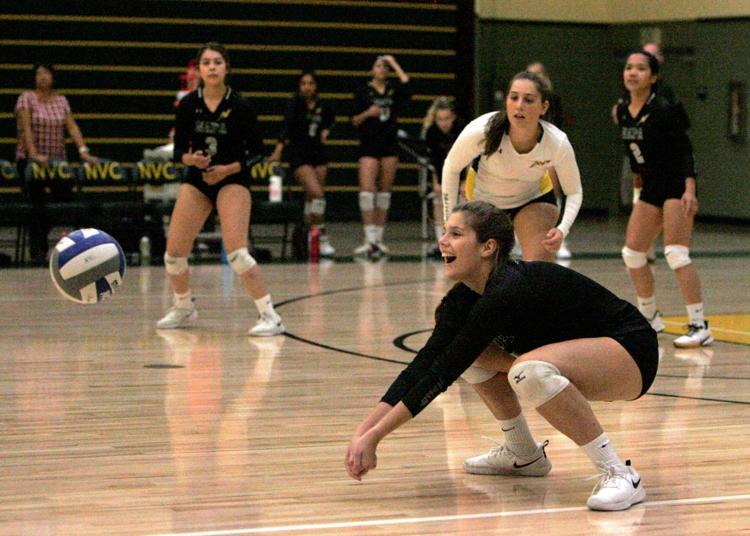 Napa Valley's Olivia Herrick (outside hitter), Cassidy Schweizer (setter), Sophia Green (libero), Deborah Parinas (defensive specialist), and Carissa Santamaria (setter) were selected to the All-State Scholar-Athlete Class, the California Community College Athletic Association reported on its website, cccaasports.org.
The Storm were guided by head coach Rachel Hadley, assistant coach Tony Howell, middle, and director of volleyball Robert Stamps.
A record 110 student-athletes from 28 colleges were named to the 2019 State Scholar-Athlete List by the CCCWVCA, it was reported by cccaasports.org.
Brayden Greenlee of Napa High School and Logan Nothmann of Vintage High have been recognized in a report by norcalpreps.rivals.com as "North Bay Players to Watch."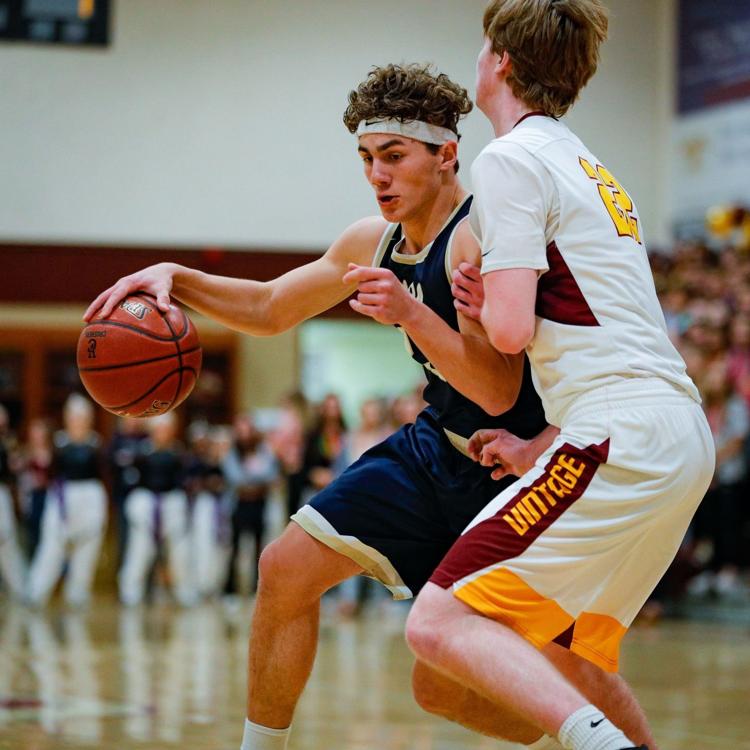 Greenlee, a 6-foot-1 guard, and Nothmann, a 6-foot point guard, are seniors who also play with the North Bay Basketball Academy.
"The North Bay Basketball Academy has established a reputation as one of the best clubs for finding and developing under the radar talent," the report said at norcalpreps.rivals.com.
After averaging 19.7 points, 4.3 rebounds, 2.1 assists and 2.4 steals per game, Greenlee was named Offensive Player of the Year on the Napa Valley Register's All-Napa County team and first-team All-Vine Valley Athletic League last season.
"Greenlee is a scoring guard who has picked up interest during the offseason," norcalpreps.rivals.com reported. "He's quick with the ball, can score inside and outside, and is active on defense."
After averaging 11 points per game, Nothmann was named second-team All-VVAL and was a finalist for All-County Offensive Player of the Year.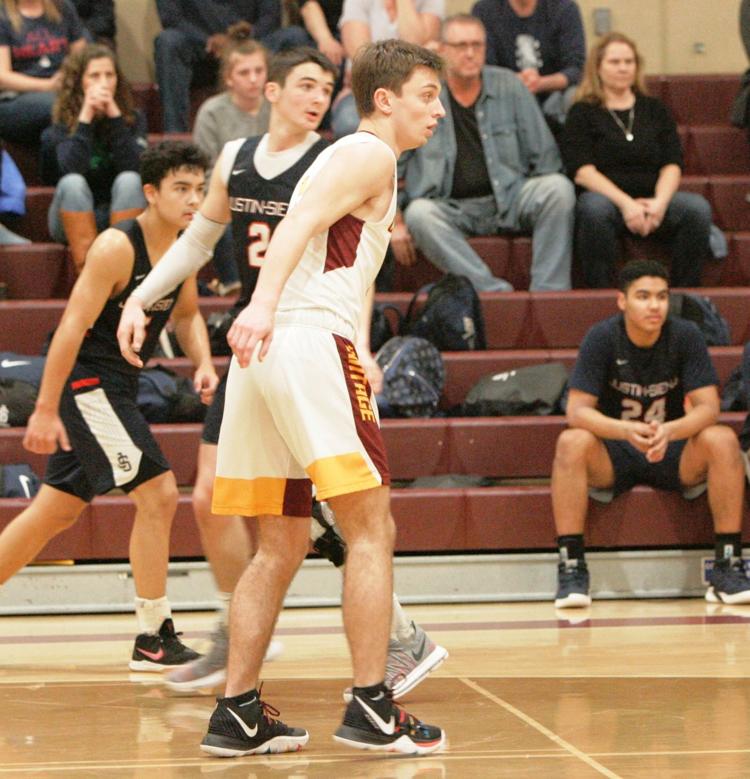 "Nothmann missed time last year due to injury, but is a good point guard prospect," norcalpreps.rivals.com reported. "He plays hard, knows how to run a team, and has some scoring punch."
Prairie View A&M University of Texas announced on Nov. 19 at pvamu.edu a $40,000 donation from the Cameron Champ Foundation and Chevron Corporation to establish two scholarship funds for student-athletes on its men's and women's golf teams.
The Cameron Champ Foundation and Chevron established the scholarship fund, which will be named in memory of Cameron Champ's grandfather, Mack "Pops" Champ, pvamu.edu reported.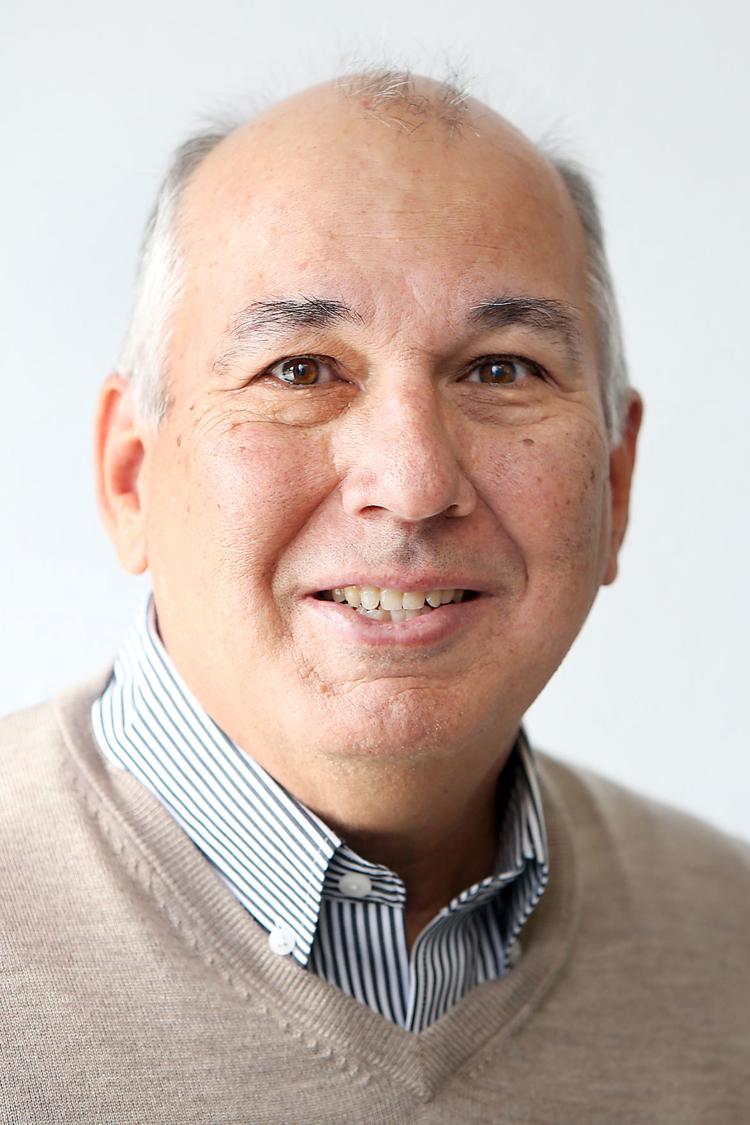 Cameron Champ, who is from Sacramento, won the Safeway Open, a PGA Tour and FedExCup event, at Silverado Resort and Spa in 2019.
"My grandfather had such an incredible influence on my life and always inspired me in many ways," Cameron Champ, co-founder of the Cameron Champ Foundation, said at pvamu.edu. "I'm so grateful for 'Pops' introducing me to the game of golf, but also for teaching me that there's so much more to life than golf. He always stressed the importance of giving back and paying it forward."
Prairie View A&M is a member of the Southwestern Athletic Conference.
"We are thankful that we can collaborate with such a historic institution to provide deserving student-athletes from diverse backgrounds opportunities that they might not otherwise have. We are delighted to contribute to student dreams and hope our actions will inspire others to follow suit — the time is now," Glenn Weckerlin, Cameron Champ Foundation Board Chair, said at pvamu.edu.
There was a sold-out field of 144 players for the Cameron Champ Foundation Golf Classic at Silverado in October.
Katie Robinson, a senior at American Canyon High School, tied for second place in the Justin Timberlake-Girls 14-18 Division of the Hurricane Junior Golf Tour's World Golf Village Junior Open Nov. 21 and 22.
Robinson had rounds of 79 and 71 for a 150 total in the two-day, 36-hole event, played at World Golf Village in St. Augustine, Fla.
Brandon Torres of American Canyon finished third in the Boys 14-15 Division of the Ruby Hill Junior Championship, a Junior Golf Association of Northern California event, on Nov. 23.
Torres shot a 4-over-par 76 at Ruby Hill Golf Club in Pleasanton.
In a preseason coaches' poll, Pacific Union College of Angwin has been picked to finish seventh in the California Pacific Conference for men's basketball, the league announced on its website on Nov. 2.
The Pioneers, led by head coach Greg Rahn, are scheduled to open their 2021 season on Jan. 9 with a CalPac home game against Simpson University of Redding.
The University of Antelope Valley (Lancaster, Calif.), the conference's three-time defending champion, was selected to finish first in the coaches' poll. Antelope Valley is also ranked No. 25 in the NAIA Coaches' Preseason Poll.
UC Merced is No. 2, Simpson is No. 3, Benedictine University-Mesa (Mesa, Arizona) is No. 4, Embry-Riddle Aeronautical University (Prescott, Ariz.) is No. 5, and the University of Saint Katherine (San Marcos, Calif.) is No. 6.
Following Pacific Union is California State University, Maritime Academy of Vallejo at No. 8, La Sierra University (Riverside, Calif.) is No. 9, Park University-Gilbert (Gilbert, Ariz.) is No. 10, and Westcliff University (Irvine, Calif.) is No. 11.
Pacific Union was 10-15 overall and 7-7 in the CalPac last year.
Sasha French, a 6-foot-11 senior forward from Napa, is "expected to make an immediate impact" in the front court for the Azusa Pacific University men's basketball team, according to a report at athletics.apu.edu on Nov. 18.
French is a transfer from the University of Albany.
Azusa Pacific is No. 11 in the National Association of Basketball Coaches Division II preseason poll. The Cougars (25-4 overall) won the PacWest title last year.
French played in 38 games in two seasons at Albany, averaging 1.7 points and 1.3 rebounds per game.
He played for Prolific Prep of Napa as a senior.
After graduating from Justin-Siena in 2015, he played for the Hun School, a private college prep school in Princeton, New Jersey. He was named first team All-Mercer County after averaging 9.5 points, 7 rebounds and 2.5 blocks per game during the 2015-16 season.
He spent the 2016-17 season as a redshirt freshman at the University of San Francisco.
French played for Napa Valley College as a transfer during the 2017-18 season and was named honorable mention All-State by the California Community College Athletic Association and first-team All-Bay Valley Conference after averaging 13.2 points, 7.9 rebounds and 1.9 blocks per game for the Storm.
WATCH NOW: NOV. 27 IN SPORTS HISTORY