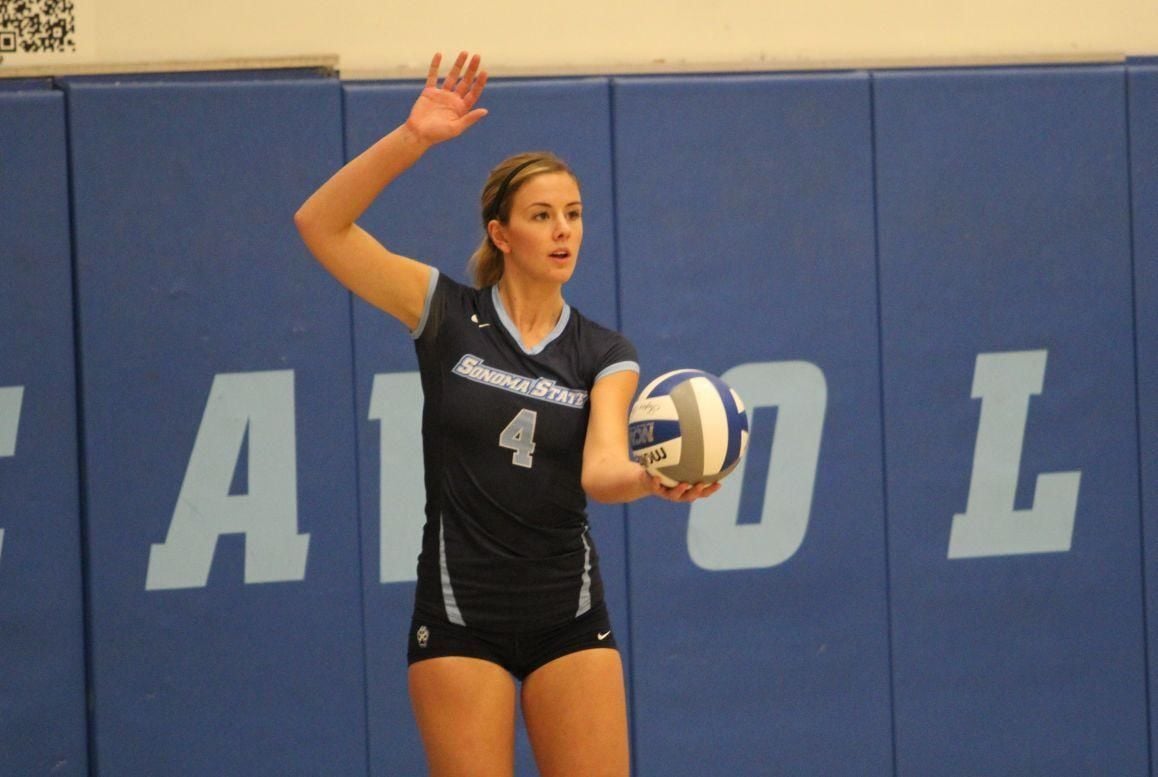 Maddy Densberger, named as a two-time NCAA Division II All-American and a three-time All-California Collegiate Athletic Association first-team selection in volleyball, was recognized by the Sonoma State athletics department in an "Alumni Tributes" report on the Seawolves' athletics website, sonomaseawolves.com.
Densberger, a 2011 St. Helena High School graduate and the Napa Valley Register's co-Female Athlete of the Year that same year, is only the second player in Sonoma State history to record at least 1,000 kills and 1,000 digs in a career with 1,188 kills (tied for fifth all-time) and 1,264 digs (fifth all-time).
As a 5-foot-11 senior outside hitter, she played in more sets (438) than anyone else in school history. She is also tied for the most matches played in a career (123).
She twice received honorable mention honors on the Division II All-America team by the American Volleyball Coaches Association.
Densberger played for Sonoma State from 2012-15. The Seawolves won two CCAA titles and went to the NCAA Championships all four years with Densberger.
In announcing the "Alumni Testimonials," SSU athletics said:
"With recent events and decisions that have been made with the effect of COVID-19, the Sonoma State athletics department will be initiating a community outreach plan entitled 'Alumni Testimonials' to help engage the Seawolf fan base and alumni community during these distanced times. Sonoma State has had a vast athletic history and it only seems fitting to take this time to honor and recognize some of our Seawolf/Cossack alumni as they give their testimonial about their time at Sonoma State and how their experience here has shaped them into the person they are today. We truly thank each and every member of our alumni family for their constant support and dedication to Sonoma State athletics over the history of the university and we hope that these personal testimonials will help maintain a positive and supportive environment during the COVID-19 era."
In the report, Densberger said:
"The games I lost, the times I got pulled from the court, the missed serves, the game-losing hits, and the shanked digs – as gut-wrenching as those were, those moments made me more motivated, resilient, and hard-working than anything else. Those moments made the great moments feel that much better, but more importantly, they taught me how to do those great moments. Achieving success and greatness isn't easy, but it's worth it. This team taught me that. Every single employer that I have worked with post-SSU volleyball, has told me those are traits about me they admire, and those are traits that I didn't even realize I had learned until it was all over."
Densberger was the North Central League I South Division Most Valuable Player and first-team All-Napa County as a senior for St. Helena.
She also scored 1,500 points in her basketball career for the Saints.
Nimari Burnett, a 6-foot-4 freshman guard who played at Prolific Prep of Napa Christian, "has made the decision to leave the basketball program" at Texas Tech, the school announced on its website, texastech.com, on Jan. 7.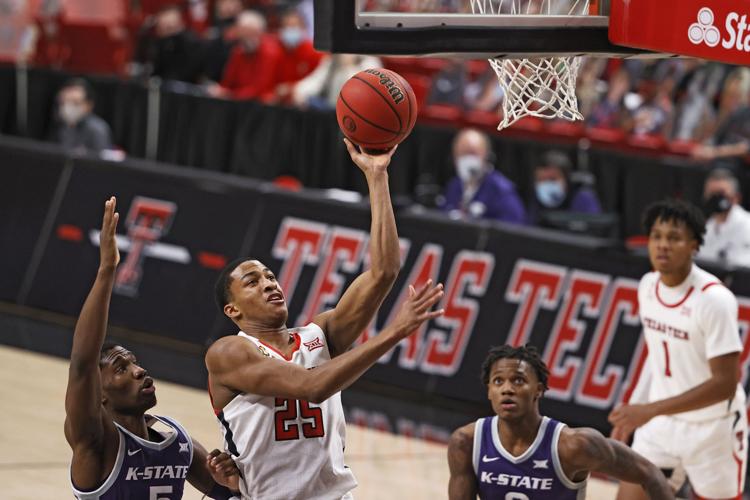 Burnett played in 12 games and averaged 5.3 points, 1.4 steals, 1.8 rebounds and 0.9 assists.
"We appreciate Nimari's contribution to our program," head coach Chris Beard said in the report. "We wish him the best in his future."
Prolific Prep Director of Operations Philippe Doherty said Thursday he did not know the reason for Burnett's departure. According to The Athletic website, Burnett is opting out of the 2020-21 season and plans to return to the NCAA next season or enter the 2021 NBA draft. Burnett had the sixth-most minutes of playing time for the Red Raiders and never started for them.
Burnett was named as a McDonald's All-American as a shooting guard last year for Prolific Prep.
He received a 5-star ranking by 247Sports, Rivals and ESPN. Burnett averaged 25.5 points, 5.5 assists and 6.5 rebounds per game.
MaxPreps named Burnett to its 2019-20 High School Boys Basketball All-American Team. He is on the third team.
Chardonnay Golf Club & Vineyards in American Canyon will host a two-day, 36-hole Hurricane Junior Golf Tour event, the Napa Valley Junior Open, Jan. 16-17. It's open to boys and girls, ages 8 to 19.
The mission of the Hurricane Junior Golf Tour, according to its website, www.hjgt.org, "is to accommodate the ladies and gentlemen of junior golf with an extraordinary experience in a competitive environment."
The HJGT, according to hjgt.org, was founded in 2007 "with the intention of providing junior golfers between the ages of 8-18 an opportunity to play exceptional courses in a competitive environment. The tour's vision is to provide superb hospitality and make every event a memorable one. Currently the HJGT is the largest multi-day junior golf tour in the United States hosting more 2-day nationally ranked events than any other tour. The HJGT has been able to achieve this goal by running the most professional events and providing an exceptional value to all of our players and families over the last 14 years."
There are additional HJGT events in Northern California this year:
* Northern California Winter Junior Open, Feb. 6-7, Rancho Solano Golf Course, Fairfield, Feb. 6-7.
* Sacramento Junior Open, Haggin Oaks Golf Complex-Alister MacKenzie Course, Sacramento, Feb. 27-28.
* Northern California Junior Classic, Poppy Ridge Golf Course, Livermore, March 20-21.
* Northern California Junior Open at Spanos Park, The Reserve at Spanos Park, Stockton, April 24-25.
Players earn points throughout the season, which is based on a calendar year, towards year-end honors, the HJGT said.
WATCH NOW: HIGH-TECH MIRROR HELPS GYM FANS PERFECT THEIR WORKOUT MOVES