Prolific Prep of Napa Christian is No. 5 in the Preseason MaxPreps Top 25 high school basketball rankings, it was announced on Nov. 11 at maxpreps.com.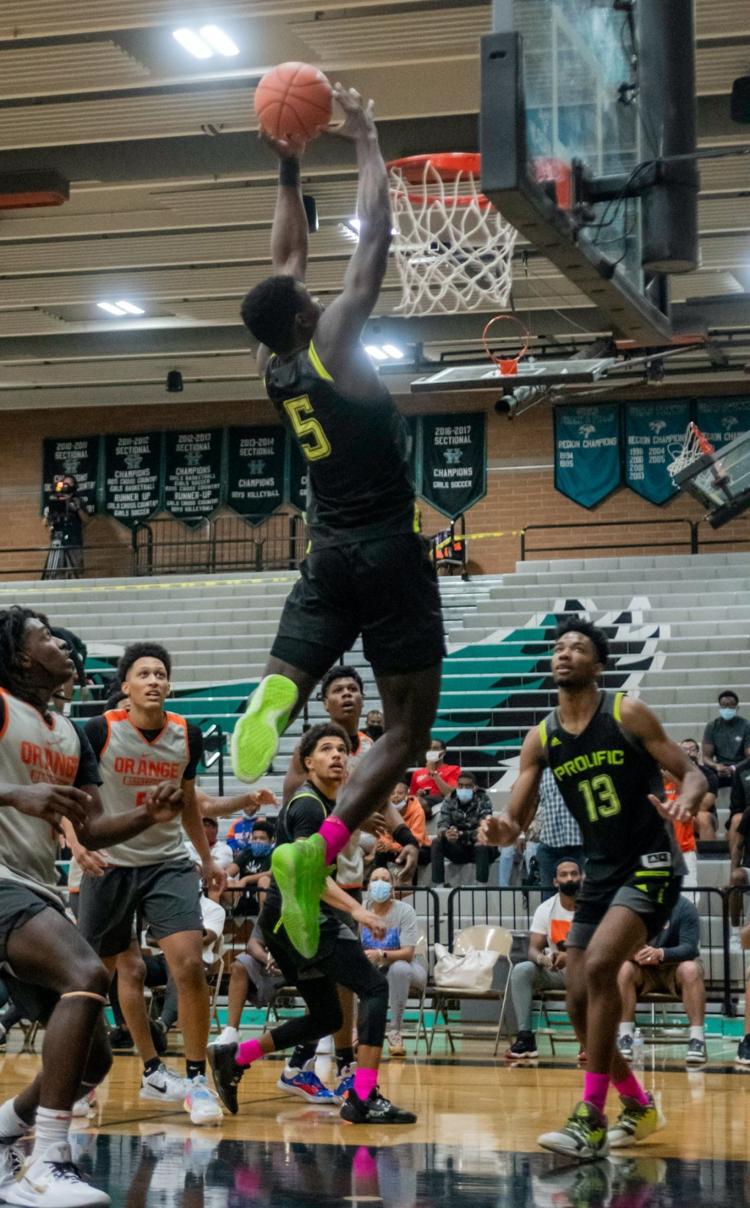 Led by head coach Mark Phelps, Prolific Prep "expects to feature a starting five taller than many NBA lineups with Mouhamed Gueye (7-0), Nathan Bittle (6-11), Adem Bona (6-9), Kamari Lands (6-8) and Isael Silva (6-3).
Bona made his way to California from Turkey in recent months and was immediately installed as a top 10 prospect by 247Sports," MaxPreps.com reported.
Prolific Prep went 31-3 and finished No. 7 in the final MaxPreps Top 25 during the 2019-20 season.
Montverde Academy (Montverde, Florida) is No. 1, IMG Academy (Bradenton, Fla.) is No. 2, Sunrise Christian Academy (Bel Aire, Kan.) is No. 3, and Ypsi Prep Academy (Ypsilanti, Mich.) is No. 4.
The Top-10 also has No. 6 Bishop Gorman (Las Vegas, Nev.), No. 7 Coronado (Henderson, Nev.), No. 8 Archbishop Moeller (Cincinnati), No. 9 Paul VI (Fairfax, Va.), and No. 10 DeMatha (Hyattsville, Md.).
Oregon State Athletic Communications announced on Nov. 16 that Tyree Reed, a senior at American Canyon High, has signed a national letter-of-intent to join the Beavers' baseball program for the 2022 season.
Prep Baseball Report named Reed, an outfielder, as the No. 1 junior in the country earlier in the year.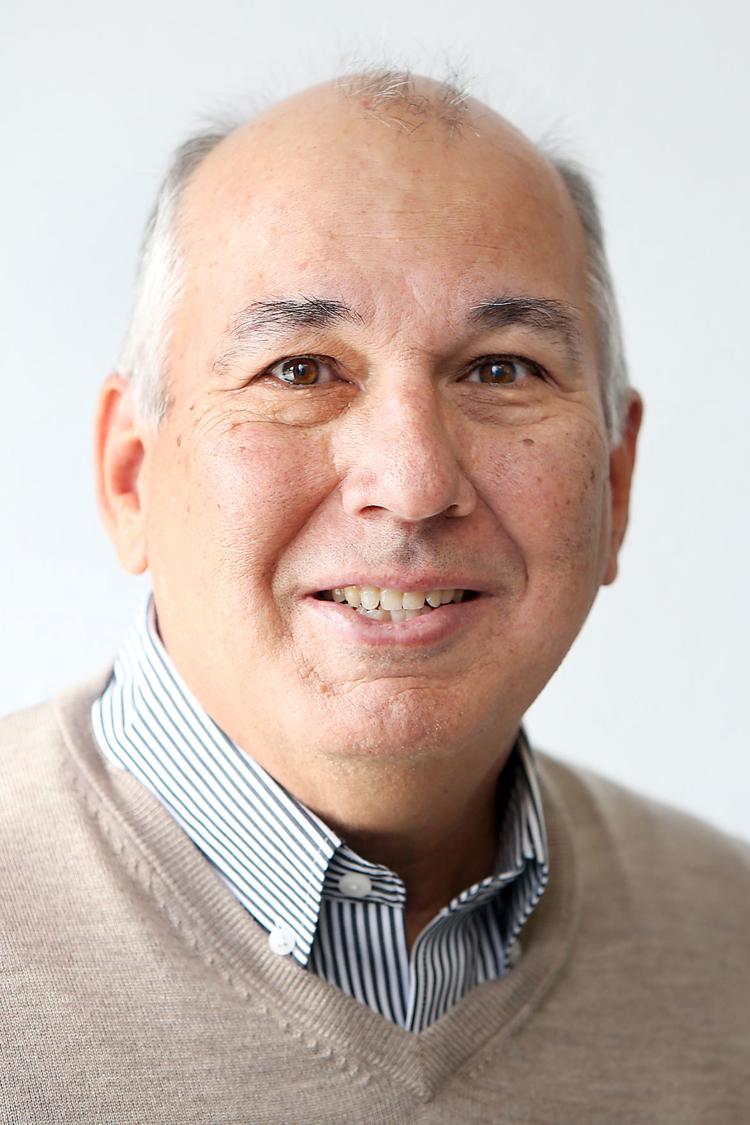 He was named as the Vine Valley Athletic League's Most Valuable Player during the 2019 season after batting .481 with 19 RBIs.
"Tyree is not only one of the top student athletes in the entire country, but he is one of the most remarkable young men who leads in everything he does," Oregon State head coach Mitch Canham said in a report on the school's athletic website, osubeavers.com. "We expect him to take on a huge leadership role right away. The classroom, community, and on the field are all areas where he is elite. Anyone who is near him instantly has a smile on their face because of the joy he brings to life."
Reed was selected honorable mention East Bay as a utility player on the San Francisco Chronicle's 2019 All-Metro high school baseball team.
Reed was chosen to the West team roster for the 18th annual Perfect Game All-American Classic.
He was also selected for the 2020 Area Code Baseball Games.
Vintage High School and its mascot name, Crushers, made the list in a CalHiSports.com report, "All About Unique School Nicknames," that was announced on Nov. 15.
It's "a list of all of the unique school nicknames that we know of in California," CalHiSports.com reported.
Tina Barker of Green Valley Country Club in Fairfield and Kathryn Henry of Silverado Resort and Spa finished third in Flight A (Gross) of the Legacy Women's Golf Association of Northern California 2-Person Scramble, Nov. 3-4 at El Macero Country Club in Yolo County.
Former Napa Valley College head coach Chris Minner, named as the Women's Basketball Coaches Association-NAIA National Coach of the Year in 2016 when he was at Our Lady of the Lake University of San Antonio, Texas, is in his first year as the head women's coach at Midway University in Kentucky.
Minner was with the Storm from 2002-05. He is NVC's all-time winningest coach for both percentage and number of victories. He coached Napa Valley to its first state playoff berth in 2003 and its highest ranking.
"His history of success and experience at the NAIA level really impressed us and I believe under his leadership we will continue to see the program progress," Rusty Kennedy, Midway's Vice President for Admissions and Student Affairs, said in a story at gomidwayeagles.com.
Minner was a four-time Red River Athletic Conference Coach of the Year and was twice named as the WBCA Region Coach of the year at Our Lady of the Lake, as he led the Saints to a 189-45 record in seven seasons, with seven appearances at the NAIA National Tournament, six RRAC regular season championships, and three RRAC tournament titles.
He was an assistant last year at NCAA-Division I University of North Texas.
He has also been an assistant at Texas A&M International University and is a former head coach at Vacaville Christian High School and Vacaville High School.
Katie Robinson, a senior at American Canyon High, finished in a tie for second place in the Justin Timberlake-Girls 14-18 Division of the Sacramento Fall Junior Open, a Hurricane Junior Golf Tour event Nov. 14-15.
Robinson had rounds of 79 and 71 for a 6-over-par 150 total at the Haggin Oaks Golf Complex's Alister MacKenzie Golf Course.
The California Community College Athletic Association Board of Directors voted on Nov. 6 to "continue forward with the Contingency Plan, which provides the CCCAA a framework for a return to competition this spring, while also providing decision-making guidance for institutions," the CCCAA announced in a report on its website, cccaasports.org.
"After lengthy discussion, the Board of Directors reaffirmed following the Contingency Plan while also expressing that the plan is only a framework and final decisions to participate in competition will be left to institutions in consultation with their local health authorities," the CCCAA said in the report.
The state's Contingency Plan was approved in July.
Cheryl Van Scyoc of the Kennedy Park Women's Golf Club placed in three divisions at the Pacific Women's Golf Association 2020 Senior/Super Senior, a Legacy Tournament, Nov. 3-4 at Micke Grove Golf Links in Lodi and The Reserve at Spanos Park in Stockton.
Van Scyoc was second in Flight 2 of the Super Senior Stableford Flights-Super Seniors 2020, third in the Super Senior Stableford Low Net-Super Seniors 2020, and fourth in the Super Senior Stableford Low Gross-Super Seniors 2020.
Vintage High graduate and former Napa resident Scott McCarron completed the 2020 PGA Tour Champions' season at No. 41 in the Charles Schwab Cup Rankings.
He had three Top-10 finishes and $290,322 in earnings.
McCarron has 11 PGA Tour Champions' career victories.
Sacramento's Cameron Champ, the winner of the PGA Tour's Safeway Open at Silverado Resort and Spa in 2019, finished in a tie for 19th place at the Masters on Sunday at Augusta National Golf Club.
Champ had rounds of 68, 74, 68 and 72 for a 6-under-par 282 total in his first appearance at the Masters.
As the 2019 Masters champion, Tiger Woods selected two Napa Valley wines for the Champions Dinner on Nov. 10 at the Augusta National Golf Club.
The annual Champions Dinner featured 2015 Shafer Vineyards Red Shoulder Ranch Chardonnay and 2015 Shafer Vineyards Hillside Select Cabernet Sauvignon, according to golf.com and golfweek.usatoday.com.



Watch Now: High-paying work-from-home jobs.
Be the first to know
Get local news delivered to your inbox!