I wasn't sure when, or even if, I'd be one of those reporters that wrote a 'goodbye' column, but here I am, sifting through my thoughts as I type this finale.
I am officially leaving the sports world for newsier pastures, joining the Petaluma Argus-Courier as its news editor, effective April 19.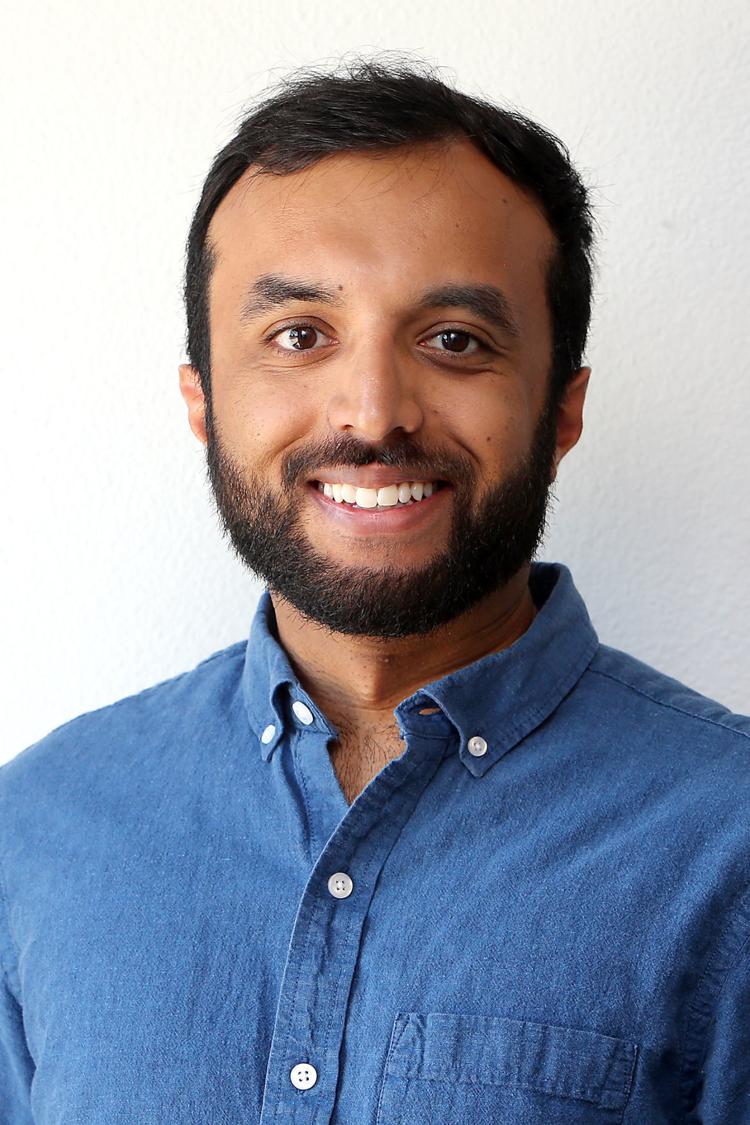 Honestly, to say I'm excited is an understatement. I've wanted to write for the news section since I graduated college in 2013. It started when I wrote my final piece at the Red & Black, which was a long-form dive into the decline of Perpetual Groove, one of the most beloved bands in the Southeast. I was given exclusive access and reported on the addiction challenges that fueled a hiatus that – thankfully – has now ended, with that member healthy and the music as strong as it's ever been.
That was easily my best work for some time after and, as I watched the reaction play out, it opened my eyes to the power of writing stories beyond sports.
As time went on and I reconnected to the world outside Athens, Georgia, I realized I wanted to cover government, culture and socioeconomic issues. I wanted to get deeper into human interest topics and speak truth to power in a world where its social and political institutions were under constant assault by ever-changing forces. I wanted to create content that forced me to think critically, affected numbers of people, and sparked conversations.
Even though my priorities had shifted, my resume hadn't.
When I took a leap of faith on Northern California in May 2014, I somehow landed. I got in the door as a sports stringer for the Sacramento Bee but ended up writing more arts and entertainment stories for the features desk.
At the end of the year, when the sports reporter job opened at the Register, with no full-time work to boast now 17 months removed from graduation, I went for it.
That turned out to be the greatest decision I ever made. I worked for an outstanding editor and mentor in Sean Scully, who embraced my earnestness to step outside sports from the start. That led to this award-winning column, "Other Side of the Fence," my dives into news and music coverage, and my brief venture into podcasting with Napa Register Radio (hopefully someone will pick that back up).
I worked beside the institution that is Marty James and the incredibly talented Andy Wilcox in a skeleton sports department that continuously punched above its weight class.
You have free articles remaining.
Recently, we were recognized as one of the four best daily sports sections in California, a category shared by the L.A. Times and San Francisco Chronicle. I'm so proud of the work we have done during my tenure, and I'm thankful for all I've learned in the trenches with them. The Napa Valley is lucky to have such committed sportswriters with nearly 50 years combined experience covering athletics just in this county alone.
I will be the first to admit, though, my tenure was far from easy. Seventy percent of my job was covering Upvalley sports in two demanding but also very different communities in St. Helena and Calistoga. Since Lee Enterprises purchased Napa Valley Publishing in 2005, the task of professionalizing and centralizing the coverage from Napa caused growing pains for some readers. I had a wider scope and more involvement with the Register than any sports reporter in the history of the Star and Calistogan.
Eventually I likened it to being the oldest sibling in a family. My bumps and bruises paved the way for those that come after me, and the hope is they'll have an easier time because of it.
But I'm eternally grateful for the sports stories I got to write. I did everything you could possibly do, covering rec departments and little league all the way to the Super Bowl and NBA playoffs.
I came to admire athletics in a different way, realizing commitment is often the greatest trait of an athlete, not necessarily talent or skill. I'm sure at some point I'll get nostalgic and wax poetically about my time as a sports reporter.
In the end, the most important thing to me in all this was not why I left, but how I left. Departing in the thick of spring sports is far from ideal, and leaves Marty and Andy with a larger workload. I have no doubt they can see it through, but I also ask for your patience and support until my vacancy gets filled.
This small but exceptionally mighty news staff has tackled every type of disaster, from natural to political to criminal and everywhere in-between. In an industry most people say is in decline, I'd like to think the Register and its sister publications are on the rise.
I could not have worked for a better outlet, alongside a group I am constantly in awe of. Leaving is not easy, and I will genuinely miss the people I've built relationships within this community.
But it's time. And if my writing ever made you feel something or think something then I've accomplished the goal I set out with all those years ago.
It'll be impossible to sever this connection to the Napa Valley, and I've found too many lifelong friends to ever leave completely. So as the cliché goes, it's not goodbye. It's see ya later.