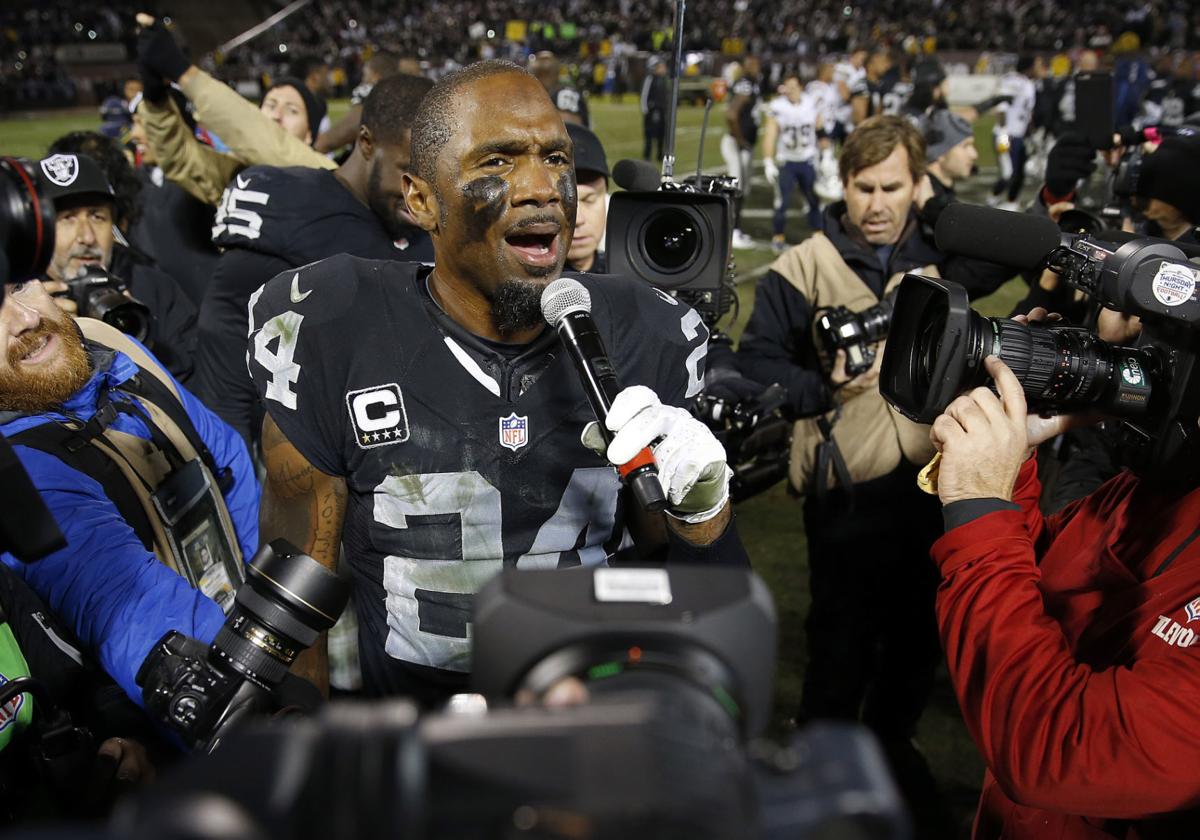 The Green Bay Packers Hall of Fame Inc., announced late last month that it will induct Charles Woodson, a former Packers cornerback and safety and the owner of Charles Woodson Wines of Napa, at the 50th Hall of Fame Induction Banquet.
Woodson, the 1997 Heisman Trophy award winner as a junior at the University of Michigan who played 18 years in the NFL, will be honored on April 18, 2020, at the Lambeau Field Atrium. Al Harris, a former cornerback for Green Bay, will also enter the Hall of Fame.
"The Green Bay Packers Hall of Fame Inc. is a nonprofit corporation independent of the Green Bay Packers that guides the Hall as a historic national sports venue and educational resource to the Green Bay community and the state of Wisconsin," it was reported in a story at www.packers.com.
"The Hall raises funds through its annual induction banquet, Golf Classic and other events to preserve the history of the Green Bay Packers and expand its archives."
The Oakland Raiders selected Woodson with the fourth overall pick in the 1998 NFL Draft. He played eight seasons (1998-2005) for the Raiders and then went to Green Bay as a free agent, playing seven seasons (2006-12) with the Packers and playing on the team's Super Bowl XLV-winning team. He finished his career, returning to the Raiders and playing three more seasons (2013-2015). He retired following the 2015 season.
"I never intended on playing as long as I have, but this is the way it's happened and I'm so grateful for it," Woodson, honored as a nine-time Pro Bowl defensive back, said in an interview with the Napa Valley Register in January of 2016. "Any time you end your career, no matter what it is, it's tough to leave, regardless of if you know it's time or not.
"It's a tough game, and a lot of guys go through a lot of things. I've been through my fair share of injuries. But I feel good now. Who knows down the road – but I'm not worried about that right now. Right now I feel good, and I'm thankful for that."
Woodson ended his career ranking fifth on the NFL's all-time interceptions list with 65 picks.
He was a three-time first-team All-Pro. He was named as The Associated Press Defensive Rookie of the Year and The Associated Press Defensive Player of the Year.
"A lot of people don't make it this far," Woodson said. "The average is 3 ½ years – you're always told that throughout your career. People don't last long in this game. I feel blessed that I've been able to stick around and play at a high level for my entire career, which is another hard thing to do. That's the only way you stick around – if you're out there and you're able to produce and make plays."
Woodson played in 254 regular-season games and led the NFL in interceptions during the 2009 and 2011 seasons. He finished with 1,003 tackles, 20 sacks and 28 forced fumbles, with 13 defensive touchdowns.
Woodson is a member of the NFL's 2000s All-Decade Team.
He was named by the NFL as the winner of the Art Rooney Sportsmanship Award in 2016. "The award recognizes the NFL player who demonstrates the qualities of outstanding sportsmanship on the playing field, including fair play, respect for opponents and integrity in competition," according to the NFL.
Woodson was named to the 2018 College Football Hall of Fame by the National Football Foundation & College Hall of Fame. He was a two-time First Team All-America defensive back for Michigan. He was twice selected as the Big Ten Defensive Player of the Year and was a three-time First Team All-Big Ten selection.
Charles Woodson Wines has its vineyards in Calistoga.
14 total tackles for Tremblay
Caleb Tremblay, a Vintage High School graduate, has 14 total tackles (nine solo stops, five assisted stops) through eight games as a redshirt junior defensive lineman for USC.
He has 2½ tackles for a loss of 19 yards and 1½ sacks for 16 yards.
Tremblay started at defensive end for USC in the Trojans' 56-24 loss last week to Oregon at the LA Memorial Coliseum in Los Angeles. He had three total tackles (two solo stops, one assisted stop).
Tremblay is a transfer from American River College-Sacramento.
46 total tackles for Sweeney
Anthony Sweeney, a redshirt sophomore safety from American Canyon, has made 46 total tackles (35 solo stops, 11 assisted stops) in seven games for Northern Arizona University.
He has four tackles for loss of a combined 14 yards, five passes broken up and a forced fumble.
Sweeney was a two-year captain and played on three CIF state championship teams at De La Salle-Concord.
Montante honored by Raiders
American Canyon High School's John Montante was named as the Oakland Raiders' High School "Coach of the Week" following the Wolves' 68-0 Vine Valley Athletic League win over Sonoma Valley on Sept. 27, it was reported by raiders.com.
A coach from the Oakland and Las Vegas areas are chosen as the Coach of the Week, and each will be awarded with a $1,000 donation to the school's football program, according to raiders.com.
Vintage (9-1 overall) is No. 12 in the MaxPreps.com North Coast Section Rankings, announced on Nov. 3.
Napa (7-3 overall) is No. 26, American Canyon (8-2 overall) is No. 32, Justin-Siena (7-3 overall) is No. 42, and St. Helena (8-2 overall) is No. 49.
Meanwhile, Vintage is No. 11 in the Prep2Prep.com North Coast Section Top 25 Rankings, announced on Nov. 4.
American Canyon, Justin-Siena and Napa are among those teams that were also considered.
Fitzgerald, Donohoe at Monterey Peninsula
Michael Fitzgerald, a 2019 Justin-Siena graduate, has 37 total tackles (18 solo stops, 19 assisted stops), with four tackles for a loss of 20 yards, a fumble recovery, 1½ sacks, and a pass broken up through eight games as a freshman defensive back for Monterey Peninsula College.
Barrett Donohoe, another 2019 Justin-Siena product, is the Lobos' No. 2 quarterback and has played in three games. He has passed for 249 yards and two touchdowns, completing 19 of 36 passes with a longest pass of 37 yards.
Schaumkel at San Jose City
Viliami Schaumkel has 39 total tackles (25 solo stops, 14 assisted stops) and four sacks for a loss of 39 yards in seven games as a freshman linebacker for San Jose City College.
Schaumkel, a 2019 Vintage graduate, has 5½ tackles for a loss of 43 yards.
Dawson Trent, a Napa High graduate, has 26 total tackles (23 solo stops, three assisted stops), 5½ tackles for a loss of 22 yards, and one sack as a sophomore linebacker in six games for Santa Rosa Junior College.
LaVar Seay, a graduate of American Canyon High, has 16 total tackles (nine solo stops, seven assisted stops), two sacks for a loss of nine yards, a forced fumble and a fumble recovery in six games as a freshman linebacker for Butte College-Oroville.
Chase LaRue, a Napa High graduate, has 19 total tackles (13 solo stops, six assisted stops) through eight games as a freshman linebacker for College of the Siskiyous-Weed.
Johnson at American River
Vaughn Johnson Jr., a graduate of American Canyon High, has 13 total tackles (four unassisted stops, nine assisted stops) in four games as a freshman defensive back for American River College-Sacramento.