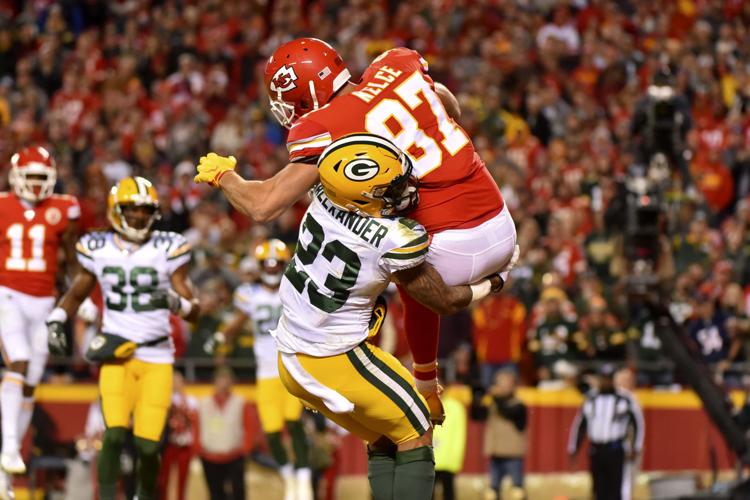 The league's 100th season could end with its first Super Bowl.
Fifty-three years after Green Bay played Kansas City at the Los Angeles Coliseum in the original Super Bowl, that could be the matchup again for Super Bowl LIV in Miami.
That Packers-Chiefs matchup would pit Kansas City coach Andy Reid against the franchise with which he got his NFL start. He was with Green Bay from 1992-98, beginning as an offensive assistant and working his way up to quarterbacks coach for eventual Hall of Famer Brett Favre.
The Chiefs used to stage their training camps in River Falls, Wis., and were part of the "Cheese League," the nickname for the six teams that would spend their summers in Wisconsin and Minnesota. That was before the trend of teams staying home and holding camp at their own facilities. Chicago, Green Bay, Jacksonville, Minnesota and New Orleans were all Cheese Leaguers too.
John Dorsey, Packers linebacker for five seasons, was general manager of Reid's Chiefs from 2013-16, and - if those goofy commercials are to be believed - quarterbacks Aaron Rodgers and Patrick Mahomes share the same insurance agent. OK, maybe not.
The Packers and Chiefs played Oct. 27, with Rodgers throwing for 305 yards and three touchdowns to beat Kansas City, 31-24. Matt Moore was playing quarterback for the Chiefs on that day because of a knee injury to Mahomes. Running back Aaron Jones did some serious damage to Kansas City in that game, especially catching passes out of the backfield.
This matchup would be rich with history. The Super Bowl trophy is named after legendary Packers coach Vince Lombardi, and late Chiefs owner Lamar Hunt coined the term "Super Bowl," as a twist on the Super Ball toy. What's more, the Hunt Trophy is awarded to the AFC champion.