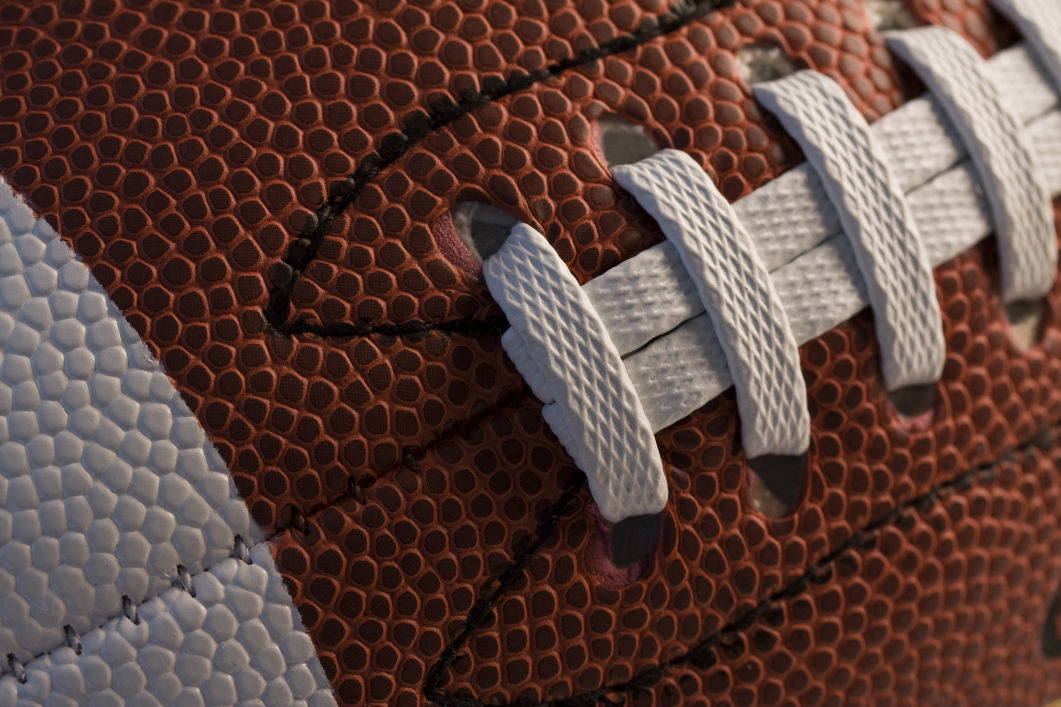 Heading into Friday night's football rivalry game, Napa High leads the all-time series against Vintage, 29-17-2. Napa has the longest win streak of the series at 11 games and Vintage has the longest previous victory runs, seven straight from 1974-80 and five in a row from 1997-2001.
Here are some highlights from each year:
2019 — Vintage 26, Napa 20
The closest Big Game in 17 years saw Vintage quarterback Jacob Aaron score from 4 yards out to cap a 10-play, 64-yard winning drive with 23 seconds left. The junior also had a career-long 83-yard TD scamper, a 21-yard scoring strike to Sam Neal, and handed off to Mo Castro for a 36-yard TD run. For Napa High, Benito Saldivar had a 6-yard TD run in the second quarter and senior quarterback Isaiah Newton added 5- and 6-yard touchdown keepers in the second half.
2018 — Vintage 69, Napa 14
Support local news coverage and the people who report it by subscribing to the Napa Valley Register.
The teams came up one point short of the highest combined score in Big Game history, Napa's 56-28 win in 2003, as Vintage scored on all 10 of its possessions. For the Crushers, Viliami Schaumkel rushed for 163 yards and four touchdowns and caught a halfback TD pass from Caymus Barrett, and fellow seniors Troy Ghisletta and Drew Hatfield each had one TD run and Eddy Gonzalez was 7 of 7 on PATs. Jacob Aaron added scoring strikes to Cutler Low and Mauricio Castro, and Pedja Zivkovic had a TD run. Chase LaRue scored Napa's TDs on a run and a pass from Isaiah Newton.
2017 — Vintage 14, Napa 7 The lowest scoring Big Game in 15 years saw Vintage outgain Napa 151 to 137 in total yards. Crushers quarterback Isaiah Garcia scored from a yard out in the second quarter and Napa's Dawson Trent did likewise in the third quarter to tie it, before James Robert ran 45 yards for the winning touchdown with 10:35 left. Merrick Barnett's interception with 5:33 left sealed it.
2016 — Napa 35, Vintage 0
Austin Spinelli ran for three touchdowns and threw two scoring passes to Sean Madigan as Napa wrapped up its third straight MEL title before a capacity crowd of 6,700. Spinelli had 44 yards rushing and completed 8 of 11 passes for 162 yards. More competitive was the Little Big Game, which the Vintage JV won for the first time in seven years, 14-6.
2015 — Napa 42, Vintage 14
The Indians improved to 10-0 for the first time in 20 years behind QB Cal Bard, who passed for 192 yards and rushed for 74. Nathan Toma's TD runs of 1 and 3 yards and Bard's TD passes of 40 and 30 yards to Parker Totty gave Napa a 27-0 halftime lead. Issac Moody also had two short TD runs. Napa got fumble recoveries from Alec Richmond, Jake Van Zandt and Colton Forster and an interception from Sherman Forbes. Vintage QB Jared Horn threw for 109 yards with a 10-yard TD pass to Connor Bates. Fabian Barboza added a 13-yard TD run.
2014 — Napa 39, Vintage 7
Mac Neilson ran for 146 yards and two first-half touchdowns and Cal Bard ran for 120 yards and two second-half TD as Napa finished 5-0 in the MEL for the first time since 2008. Derek Poteet ran for one score, Caen Healy kicked a 25-yard field goal and two PATs, and Bard ran for a conversion and threw to Kiel Brown for another. For Vintage, Jared Horn threw for 128 yards and completed a 25-yard TD pass to Michael Jankiewicz with 1:36 left.
2013 — Napa 28, Vintage 7
Vintage's Victor Montanez ran 46 yards for the game's first points, but Napa answered with three second-quarter touchdowns — on a 5-yard run by Luke Kampton set up by his own 34-yard catch, on a 6-yard run by Mac Neilson set up by Derek Poteet's 11-yard keeper, and on a 1-yard keeper by Kyle Beaver set up by his 34-yard completion to Austin Aaron. The Indians' final score, on a 1-yard run by Jack Good, followed Bernard Venter's interception.
2012 — Napa 31, Vintage 7
Zach Jones and Manny Aguirre were a lethal combination for Napa. Jones scored four TDs, rushing for 126 yards, and Aguirre threw for 161 yards and ran for 115. Aguirre was 12 of 16 passing, completing throws to six receivers. Austin Aaron caught four of those for 100 yards. Casey Jones' 4-yard touchdown run with 52.4 seconds to go in the second quarter was the Crushers' only score of the game. Dylan Duprez threw for 59 yards for Vintage.
2011 — Napa 52, Vintage 7
Zack Scheinholz, needing just 24 yards to reach the coveted 1,000-yard mark, rushed for 147 on 18 carries and scored three TDs to lead Napa. Zack Sims played one of his best games of the year at quarterback, completing 9 of 12 passes for 165 yards and three TDs. He also rushed for 34 yards. Brandon Beck's 36-yard scoring reception from Dylan Duprez pulled the Crushers within 17-7 with 7:46 to go in the first half.
2010 — Napa 28, Vintage 3
Cody Jensen and Zack Scheinholz each scored two TDs to lead the offense, and the Napa High School defense was downright dominating. Jensen carried 12 times for 169 yards. Napa's defense was nails against the run, limiting Vintage to 95 yards rushing and 65 yards passing. Juan Martinez and David Wieldraayer each intercepted a pass for Napa. Hugo Figueroa's 20-yard field goal accounted for Vintage's lone score.
2009 — Napa 45, Vintage 13
Napa quarterback Cody Thompson found his groove in the second half. Thompson was 1-of-7 passing for eight yards in the first half but 6-of-8 for 115 after halftime, with two touchdown tosses in each team's Monticello Empire League finale. Running back Cody Jensen went over the 1,000-yard mark with 15 carries for 151 yards, including two first-half touchdowns.
2008 — Napa 24, Vintage 7
For just the fifth time in Big Game history, the team that scored first did not win as Vintage's Jacob Roscoe scored on an 11-yard run — but Napa replied with 24 unanswered points. Charles Boyett ran for 129 yards to lead Napa and also threw a touchdown pass to Ben Ballantine. Boyett and Logan Hess each ran for a score while Max Alvarez booted a 39-yard field goal.
2007 — Napa 38, Vintage 15
The Indians geared up for what proved to be their first CIF Sac-Joaquin Section Div. I football title in school history as John Boyett ran for 229 yards and tied a Big Game record with four rushing touchdowns (one of which came from 84 yards away). Vintage scored both of its touchdowns on the ground, on a 27-yard run from Trevor McLaughlin and a 1-yarder from Jacob Roscoe. They were kept to 48 and 79 yards, respectively.
2006 — Napa 45, Vintage 20
Napa's defense harassed Vintage quarterback Travis Steen the entire night, recording eight sacks. Ted LeMasters picked off two passes, and Jason Westerberg recovered a fumble on the game's first play from scrimmage. The Crusher defense had no answer for Napa's three-pronged running attack of John Boyett (125 yards rushing), Jake Croxdale (97 yards) and LeMasters (79 yards). Josh Metoxen ran for 153 yards for the Crushers.
2005 — Vintage 28, Napa 7
The decided underdog Crushers spoiled Napa's bid at an undefeated regular season as Anthony Ellis became the seventh player in Big Game history to crack the 200-yard rushing mark. Ellis ran for 201 yards and three touchdowns on 21 carries. Kevin Harrell scored Vintage's other TD while Ted LeMasters accounted for Napa's lone score. The Crusher defense also sparkled as Travis Hays intercepted a pass and Vintage recorded five quarterback sacks. For Napa, Brett Wagoner ran for 85 yards on 12 carries.
2004 — Napa 28, Vintage 7
The winner of this game earned the right to go on to the SJS playoffs and gain no worse than a share of the MEL title. Napa running back Andre Lamoreaux carried 27 times for 184 yards and four touchdowns. Tim Matson scored the Crushers' lone touchdown. Napa's defense limited Vintage's offense to just two first downs and 70 total yards in the first half. Defensively for Napa, Brett Waggoner recovered a fumble while Johnny Pelfini and Matt Moran intercepted passes.
2003 — Napa 56, Vintage 28
In the first winner-take-all Big Game for the MEL title since 1982, Napa left no doubt. Kevin Robledo ran the opening kickoff 92 yards for a touchdown before the Crushers answered with an Adam Pereira 1-yard scoring run. Vintage briefly took a 14-7 lead on Kyle Aber's 40-yard fumble return for a touchdown. Fittingly, Andre Lamoreaux (163 rushing yards) and Thomas Sims (181 yards) put Napa in front for good with 45- and 30-yard rushing scores. Napa's defense forced Vintage quarterback Ian Hetrick into a Big Game-record four interceptions. The 84 points scored was the highest combined total in series history.
Kevin Donnelly booted a 27-yard field goal midway through the third quarter. That was the last time either team scored the rest of the game as Napa's defense stopped Vintage twice on fourth down in the final period to preserve the win. Each team scored a touchdown in the first quarter. Napa's Buddy Connor led all rushers with 23 carries and 125 yards. Mark Carducci led Vintage with 106 yards rushing. This game marked Napa's first win over Vintage since 1996 and the first Big Game win under head coach Jerry Dunlap. It also capped off an MEL title for the Indians.
2001 — Vintage 21, Napa 16 Mark Carducci scored the go-ahead touchdown with just over four minutes left in the game while Vince Goodwin's interception preserved the Crushers' victory. Carducci led all rushers with 132 yards and three touchdowns. Napa went ahead 16-15 when wide receiver Matt Shimel completed a 66-yard touchdown pass to Aaron Hundley on a reverse, the second touchdown pass in Big Game history by a non-quarterback. Napa's Mike Yanover booted a Big Game record 42-yard field goal.
2000 — Vintage 41, Napa 15
Eleven years after leading Napa to a 14-0 Big Game win, head coach Les Franco returned to the sideline — this time as the Vintage coach — to cap off the Crushers' 8-2 season. The Crushers clinged to a 21-15 lead at halftime but exploded for 20 unanswered points in the second half with Mark Galios, Adam Romick and Chris Tamayo scoring touchdowns. Napa's Chris Sweet led all rushers with 137 yards while Galios added 128.
1999 — Vintage 18, Napa 14
These two teams were at the bottom of the MEL standings but waged a battle for the ages. Justin Nunley connected with Grant Jacka in the right corner of the end zone for a 9-yard scoring pass with 1:11 left in the game. Darrick Graeber halted Napa's last-gasp comeback attempt with a diving interception. The go-ahead touchdown was set up by Darriush Garber's fumble recovery near midfield. Nunley threw for a Big Game-record 216 yards while Napa failed to capitalize on scoring chances earlier in the game. Phil Jeffery led the Indians with 107 yards rushing.
1998 — Vintage 16, Napa 16
Anything can and will happen. The Crushers evened the score with 1:13 left in the game when Jared Kimball connected with Cory Wagner for a 13-yard touchdown pass and was an extra point away from a one-point lead. Napa's Ramon Ochoa, however, blocked the attempt to preserve the tie. The defensive units were the biggest bright spot as both teams were held to under 200 yards of total offense.
1997 — Vintage 32, Napa 0
Napa needed just a win over its crosstown rival and it would secure a home game in the CIF Sac-Joaquin Section playoffs plus a share of the MEL title. Vintage, however, dominated from the opening kickoff and more than doubled the Indians in total yardage (364-145). Vintage had its own version of the century threesome with Conrad Alvarez leading the way with 193 yards rushing to go over the 2,000-yard mark for the season. Quarterback Clint Semrau threw for 142 yards on 12-of-13 passing while Clint Simpson was on the receiving end for 100 of those yards for a Big Game record nine receptions. Napa's biggest bright spot was linebacker Jeremy Wooten, who tallied 19 tackles.
1996 — Napa 49, Vintage 15
Records fall. Vintage's Conrad Alvarez carried 39 times for 281 yards, both Big Game records. Kam Jones, who rushed for 164 yards, tied Brian Torrez's Big Game mark set two years earlier with four rushing touchdowns. Other Big Game records established: Napa rushed for 541 yards, and both teams combined for 774 rushing yards and 895 total yards. Alvarez also tallied 292 yards from scrimmage, breaking Steve Buccellato's record of 275 set in 1986. Napa bolted to a 20-7 first-quarter lead and the game was never in doubt. Indians quarterback Kirk Anderson tallied 227 yards on 14 carries while Jones added 164 yards on 15 carries. Defensively, Napa amassed six quarterback sacks.
1995 — Napa 35, Vintage 14
The Indians capped off consecutive 10-0 regular seasons with a blowout win over its crosstown rivals with quarterback Jake Duckworth throwing for a Big Game-record three touchdown passes. Napa especially had its way with the rushing attack in piling up 303 yards. Glenn Nunley led the way with 150 yards, a mark that allowed him to surpass 1,000 yards for the season. Napa's defense held Vintage scoreless for the first three quarters. Vintage's Joey Fulford threw for 215 yards to lead the Crushers — with two touchdowns to Ben Matthews, one of three players in Big Game history to catch two touchdowns in a single game.
1994 — Napa 43, Vintage 7
Vintage led briefly in the first quarter, 7-6, but Napa tallied 37 unanswered points. Brian Torrez (200 yards) and Terry Ormond (124 yards) led a two-pronged rushing attack to pace a Napa offense that tallied 402 total yards. Torrez established a Big Game record with four touchdown runs. The Indians were equally potent on defense in limiting the Crushers to 167 yards of total offense and forcing four turnovers.
1993 — Napa 21, Vintage 7
Vintage's offense outgained Napa in first downs (18-9) and total yards (322-211). Unfortunately for the Crushers, their offense outgained Napa in turnovers 4-0. Vintage cut Napa's lead to 14-7 early in the fourth quarter on a 15-yard Josh Smith rushing touchdown, but Napa quarterback Steve Taylor iced the game with a 19-yard touchdown run late in the fourth quarter.
1992 — Vintage 23, Napa 0
Or was it Ryan Steen 23, Napa 0? Steen accounted for all 23 points on three touchdowns, two extra points and a field goal. Steen tallied 177 yards on 16 carries while Sean McBride added 97 yards on 15 carries. The Crusher defense forced four turnovers, three of which came via the interception. Luke McConnell picked off two of those passes while Josh DeGarmo added one.
1991 — Napa 36, Vintage 20
Napa scored 24 points in the second quarter in racing to a 30-0 halftime lead. Carl Abernathy rushed for two touchdowns while Paul Davin and Ben Twitchell ran for one each. Twitchell also threw for a touchdown pass to Tracey Divita. Vintage's Chad Gresock rushed for a pair of touchdowns in the fourth quarter to make the final score more respectable. While Napa's offense was explosive, the defense set things up by forcing five Vintage turnovers.
1990 — Napa 14, Vintage 0
Both teams entered the contest with potent offenses, but the game was marked by stellar defense. Vintage's offense outgained Napa 226-119 in total yardage. Napa quarterback Scott Allred scored a pair of rushing touchdowns. The first came late in the first quarter and was set up by a Larry Dandini fumble recovery in Vintage territory. The second came late in the fourth quarter after Napa's defense halted Vintage's last gasp effort for a game-tying score.
No, this game was not decided by two three-run homers. Vintage quarterback Chris Rhondeau capped off a 12-play, 83-yard drive with a 1-yard touchdown run. The defenses, however, took over this contest, which is the lowest scoring in Big Game history. The two teams were fairly even in total yardage (Vintage 211, Napa 207). Vintage's defense, however, forced three turnovers while its offense was turnover-free. Napa marched 79 yards in 15 plays on the game's opening possession for an apparent Dan Gutierrez touchdown, but a false start infraction wiped out that score.
1988 — Napa 28, Vintage 0
The Indians' triple-option offense worked magnificently with quarterback Todd Harbison (11 carries, 233 yards, two touchdowns), tailback Levi Cohen (16 carries, 115 yards) and fullback/current baseball coach Todd Pridy (37 yards, two touchdowns). Napa's offense overcame three turnovers with 399 rushing yards. The defensive unit held the Crushers to just 66 rushing yards. Things looked promising for Vintage early when it drove 69 yards but Napa's Matt Franco broke up a third-down pass, forcing a field goal attempt that was no good.
1987 — Napa 14, Vintage 0
Mike Cato turned in one of the most memorable plays in Big Game history. Vintage led 7-0 and was threatening for the game-tying score midway through the third quarter. Cato, who was the last player in Big Game history to score a non-offensive touchdown until 2003, stepped in front of quarterback Charles Hammond to intercept Sean LaChapelle's pass on a flea-flicker. Behind some good blocks, Cato raced 87 yards to paydirt. Cato also recovered a fumble while Dwight Davin added an interception. Levi Cohen scored on a 5-yard run in the first quarter to cap off a 13-play, 70-yard drive. Napa quarterback Troy Mott kept that drive going with a key third-down completion to Mark Lundeen.
1986 — Vintage 35, Napa 13
On the way to winning a CIF Sac-Joaquin Section title, Vintage's Steve Buccellato had one of the best individual performances in Big Game history. Buccellato rushed for 245 yards, a Big Game record that stood for 10 years, on 16 carries and three touchdowns behind a punishing Vintage offensive line. Wide receiver Sean LaChapelle caught two touchdown passes, tying a Big Game record. Andy Vance's 28-yard touchdown connection to Mark Lundeen gave Napa a 7-0 lead, but it was all Vintage after that point. The Crusher offense piled up 429 yards of total offense. Vintage's defense stifled Napa, which could gain only 218 yards and turned the ball over three times.
1985 — Napa 21, Vintage 16
The Indians appeared to put Vintage away when Jay Uusitalo scored on a 7-yard run and Jason Richmond's extra point gave Napa a 21-10 lead with 4:15 left in the game. The Crushers, however, answered when Charles Hammond connected with Mike Eagleston on a 33-yard touchdown with 1:12 left in the game. But the two-point conversion failed. Napa took a 14-7 lead into the locker room when Andy Vance connected with Erik Hamzy on a 19-yard touchdown pass with five seconds left in the half. The difference in the game was Napa's ability to force four Vintage turnovers, three via the interception.
Chalk one up for the defensive units as neither offense could surpass the 200-yard mark in total offense. Vintage took a 3-0 first quarter lead on Phil Beere's 24-yard field goal, set up by a Rod Wieldraayer interception. Napa answered when Bobby Gonzalez scored on a 4-yard run early in the second quarter to cap off a 12-play drive. Shane Libby connected with Marcus Franco and Steve Hendrickson on third and fourth down respectively. From there, it became a battle of defenses.
1983 — Vintage 10, Napa 6
The game was marked by ball-control offense and punishing defense. Both teams combined for just 291 yards of total offense, fewest combined total in Big Game history. Vintage's defense forced three turnovers with John Dineen and Brad Odeman recovering fumbles and Tony Pecorella intercepting a pass. Rod Wieldraayer blocked a Napa punt. Vintage's 10 points in the second quarter came on a Tony Trosin 2-yard run and a Chris Hamilton 24-yard field goal. Steve Hendrickson scored the only points for Napa on a 4-yard run.
Perhaps the most memorable contest in Big Game history when you factor in drama and league title ramifications. Both teams were unbeaten entering the contest, which remained scoreless until 1:23 was left in the game. Napa quarterback Rich Harbison raced 75-yards for a touchdown for the game's only points. Harbison broke one tackle around left end, got into Vintage's secondary and drew a thunderous ovation from the Napa side. While Harbison's run is still remembered, both defenses were stifling in what was a hard-hitting game for both teams. The two teams combined for 17 first downs, 374 total yards, nine punts, seven forced turnovers, nine punts and both quarterbacks were sacked a combined 12 times.
1981 — Napa 30, Vintage 26
The Indians captured their first league title in 11 seasons and snapped Vintage's 15-game MEL winning streak. Napa fullback Tom Sly scored on a 3-yard run with 44 seconds left in the contest. The game featured five lead changes and one tie. Napa's Craig Lundeen returned an interception 20 yards for a touchdown. Both quarterbacks, Napa's Rich Harbison (191) and Vintage's Roger Wilkinson (173), eclipsed the 100-yard mark in passing yardage. Both sides had a 100-yard receiver as well with Napa's Ted Campbell catching two passes for 131 yards while Vintage's Jerry Rothman caught four passes for a Big Game-record 139 yards.
1980 — Vintage 35, Napa 18
Vintage's Pat Hodge ran roughshod over Napa's defense for 240 yards on 29 carries and three touchdowns, all in the first half, to give the Crushers a 21-6 lead at halftime. The Indians got within striking distance when fullback Scott Henry scored on a 4-yard run, making it 21-12 Vintage. The Crushers widened the lead to 28-12 on a 24-yard run by Roger Wilkinson, whose 56-yard scoring pass to tight end Steve Jarecki climaxed the scoring.
1979 — Vintage 27, Napa 6
Pat Hodge and Russ Orrick punished the Napa defense with 159 and 138 yards rushing, respectively. Orrick scored a pair of touchdowns while Hodge and Steve Rhondeau added one touchdown apiece. Mark Tourville scored the Indians' lone touchdown, but the Vintage defense held Napa to 176 total yards and forced two turnovers with interceptions by Steve Jarecki and Dave Rothwell.
1978 — Vintage 26, Napa 21
The Crushers raced to a 14-0 first-quarter lead on a Mike Landis rushing and Mike Jarecki receiving touchdown. Jarecki became the first player in Big Game history to catch two touchdown passes in a game. Napa rallied to a 21-20 advantage after three quarters when Tim Long scored on a 5-yard run. Vintage took its 26-21 lead when quarterback Clint Copelan scored on an 8-yard keeper with 7:45 left in the game. Vintage linebacker Matt Galios stopped Napa's bid for the go-ahead touchdown with an interception after Napa drove as far as the Crusher 25.
The game went into the record books as a tie but the two teams played a sudden death period for tiebreaking purposes in case of potential CIF Sac-Joaquin Section playoff ramifications. Each team had four plays to reach the end zone. While Napa fell short in its bid, Vintage fullback Paul Schreiner scored a rushing touchdown. As for the regulation part of the game, it was dominated by the defenses. Neither offense cracked the 300-yard mark in total offense. Napa scored a second-quarter touchdown on a Steve Feuerbach-to-Craig Hodgkins 26-yard touchdown pass. Vintage's touchdown came in the third quarter on Schreiner's 4-yard run.
1976 — Vintage 62, Napa 0
The MEL era for these two schools begins with the most lopsided score in Big Game history. Behind Paul Schreiner (162 yards), Craig Landis (131 yards) and Mike Zuniga (86 yards), the Crushers rolled up 427 rushing yards. Vintage led 15-0 at halftime but exploded for 33 points in the third quarter. The Crusher defense punished Napa the entire game in yielding just six rushing yards, a Big Game low, and forcing four turnovers. Vintage's Mike Venuta returned an interception 95 yards for a touchdown.
1975 — Vintage 21, Napa 13
Quarterback Craig Landis and tailback Mike Hunter led the Crusher ground game with 73 and 122 yards, respectively. Napa went in front 13-7 at halftime on Keith Battory's 29-yard touchdown pass to Marty Franck. The Crushers rallied for 14 points in the third quarter on a Mike Abernathy 2-yard run and a Landis-to-Pete Ribariere 8-yard diving touchdown catch. Defensive bright spots included Napa's Steve Clerici recording 13 tackles while Vintage's Jon Conner added a sack.
1974 — Vintage 32, Napa 22
Vintage seemed to take a commanding 25-8 lead when Mike Hunter (183 yards) scored on an 82-yard run early in the third quarter for the longest play from scrimmage in Big Game history — until Napa's John Boyett broke it in 2007. Napa, however, rallied to trim the deficit to 25-22 on a pair of Jon Babic (132 yards) touchdown runs. Vintage rebounded to ensure its first win in Big Game history on Craig Landis' 16-yard scoring run. Vintage defensive back Tom Brown sealed the win with an interception.
1973 — Napa 25, Vintage 0
Napa's Mitch Baerlein scampered 59 yards to paydirt on the game's first offensive play and later added two more touchdowns. Napa's defense and special teams were equally huge in shutting out the Crushers. Napa's Eric Tye recovered a Vintage punt in the end zone that Royce Cunningham blocked. The Indians defense allowed just 81 yards of total offense.
1972 — Napa 18, Vintage 0
Napa scored the first win in Big Game history in the muck and mire of Memorial Stadium. After a scoreless first half, Napa's Joe Hicks rushed for a 74-yard touchdown. Indians defensive lineman Craig Pierce recovered a Vintage fumble in the end zone while Tim Scheidecker added a 56-yard touchdown run. Napa's defense stymied the Vintage offense, whose deepest penetration was the Indians 25-yard line. The Crushers registered nary a first down in the first half. Pierce is still the only player in Big Game history to score a touchdown via a fumble recovery.
It wasn't a Big Game for the record books, but definitely one for the storybooks.