Player of the Year Finalists
Ethan Battistini, St. Helena senior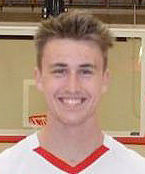 Battistini embodied the phrase "stretch big man" as a 6-foot-8 center that could not only knock down 3-pointers, but led the Saints in that category. He averaged 17 points and eight rebounds per game despite being a constant target of double teams and loaded defensive assignments. Even though St. Helena was unable to repeat its 2017 campaign and return to the playoffs this year, without Battistini the Saints wouldn't have gotten a whiff of an even record without him.
Joe Carnazola, Napa senior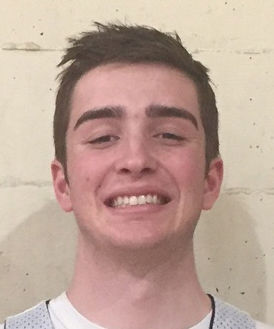 Carnazola averaged 16 points, 5.5 rebounds and 1.5 assists, and shot 49 percent from the floor and 41.9 percent from 3-point range. "Joe had a great year for us and led us in many statistical categories," head coach Zack Cook said. "He played multiple positions and was also a team captain."
Cole Cummings, Justin-Siena senior
The 6-foot-7 Cummings averaged 8.1 points and 6.2 rebounds, earning All-Marin County Athletic League Honorable Mention. After the season, he was one of 24 players from across the state selected to play in the annual North-South All-American High School Basketball Showcase in front of college coaches at Oracle Arena on March 25.
Jared Rendon, Vintage junior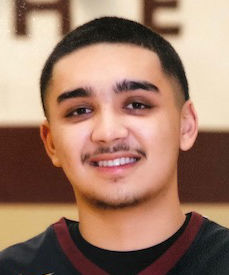 Rendon was chosen First Team All-Monticello Empire League after averaging 9.6 points per game and scoring in double figures nine times, including five in MEL contests. A year-round basketball player, he has been playing for AAU teams in the spring since middle school and currently suits up for the North Bay Basketball Academy.
Tyler Schoonhoven, Trinity Prep senior
Schoonhoven led the Crusaders with 21.6 points per game and was the third-highest scorer in the Northern Pacific Athletic Conference. He scored more than 30 points in three games and was received All-NPAC Honorable Mention.
Offensive Player of the Year
Joee Gantan, American Canyon senior
He missed the first half of the season with a knee injury but averaged 11 points and five rebounds per game, scoring a season-high 18 points against rival Benicia, and received All-Solano County Athletic Conference Honorable Mention.
Finalists
Andrew Bussell, Pacific Union College Prep senior
Alexis Cortez, Calistoga senior
David Fernandez, Vintage senior
Liam McDevitt, Justin-Siena sophomore
Olie Russum, St. Helena senior
Defensive Player of the Year
Davin Lusung, American Canyon senior
"Every day he brought defensive energy and effort," head coach Brett Wedding said of the point guard, who led the Wolves with five steals and four deflections per game and "caused havoc and frustrated opposing teams' ball handlers."
Finalists
Davis Chandler, Vintage senior
Hayden Fuller, Napa Christian junior
Charles Gravett, Napa senior
Mitch Hippauf, Napa senior
John Wade, American Canyon senior
Newcomer of the Year
Brock Bowers, Napa freshman
"Brock stepped in as a freshman this year and played like he'd been on the varsity for four years," head coach Zack Cook said of the 6-foot-3 wing, who averaged 7.7 points, 7.0 rebounds, 1.5 steals and 2.0 assists. "His competitiveness and athleticism brought another dimension to our team."
Finalists
Imani Lopez, Vintage sophomore
Oliver Aandahl, American Canyon sophomore
Nick Jeworowski, St. Helena junior
Robert Romero, Calistoga sophomore
LaVar Seay, American Canyon senior
Coach of the Year
Brett Wedding, American Canyon
After the first two coaches went 0-30 in the school's first three Solano County Athletic Conference campaigns, the defensive-minded Wedding went a combined 19-21 in his four seasons – topped by this year's second-place record of 7-3. The Wolves hosted a playoff game for the first time ever and, in only their second postseason, came up just short of the first basketball playoff win in school history when they fell to Christian Brothers in overtime.