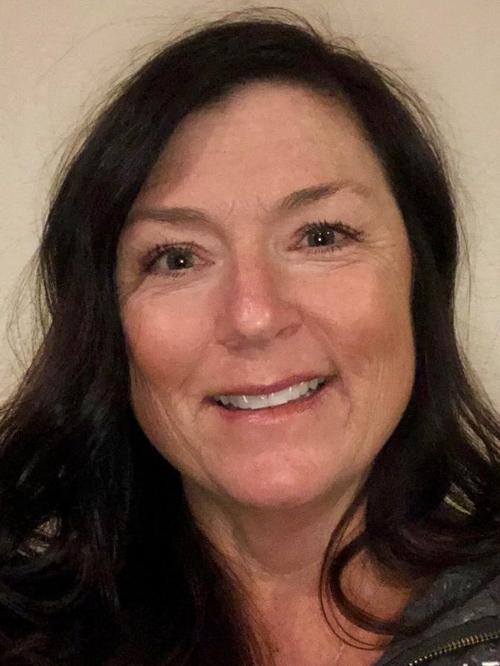 Player of the Year Finalists
Angeli Aquino, Calistoga senior: The setter had 94% accuracy on serves with 42 aces and added 27 kills for the Wildcats, who finished 14-10 overall and 8-7 in the North Central League II. "To be successful," head coach T'Anne Butcher said, "the setter needs to be a leader on and off the court, always promoting teammates strive for their best, keeping communication going and most importantly, and knowing each player and their strengths and weaknesses just as the coach does. Angeli was all those things. She was on the court to make everyone else look good, always bringing a positive and competitive attitude to games and practices."
Julia Bodor, Vintage junior: The captain, a second-year varsity starter at middle hitter-blocker and captain, made the All-Vine Valley Athletic League First Team after finishing second among Crushers in kills and blocks on the season. "Julia provided us with a quick offense and was a big contributor to help us win the league title," said head coach Kelly Porter.
Caytlin Capulong, American Canyon junior: The outside hitter is back as an All-County Player of the Year finalist after making the All-VVAL Second Team. She finished with 94 kills, 366 digs and 55 aces. "Caytlin is an all-around player and a driving force on our team," head coach Katy O'Brien said. "She would have been our libero had she not contributed to offense strongly as well."
Megan Hanson, Justin-Siena junior: The outside hitter, an All-VVAL First Team honoree, led the Braves with 333 kills (14.5 per match, 4.3 per set), 141 digs, 57 aces and 20 blocks. "Megan's junior year was a good one, especially considering she made the move from middle blocker to outside hitter," said head coach Chelsea Reilley. "She provided an offensive spark from the front and back rows."
McCauley Smith, Napa senior: Another All-VVAL First Teamer at outside hitter, she is back as an All-County Player of the Year finalist after leading the Grizzlies with 2.75 kills per set. She co-captained the team with All-VVAL Second Teamer Maddie Larson. "Mac was our offensive go-to player," said head coach Kelly Van Winden. "She attacked from all positions on the court. She played all six rotations and was skilled at both frontcourt and backcourt skills. She was a force on the front line and also created challenges for our opponents with her wicked jump serve."
Offensive Player of the Year
Eva Cleary, Justin-Siena senior: The All-Vine Valley Athletic League First Team selection at outside hitter had 214 kills, 125 digs, 41 aces and 18 blocks on the year. "Eva had a great senior season," said head coach Chelsea Reilley. "She kicked it up a notch offensively, and was strong in both serve receive and from the service line."
Finalists
Vanesa Quiepo, Calistoga senior
Dyani Lopez, St. Helena senior
Maddie Flohr, Vintage sophomore
Elisa Gonzalez, Vintage junior
Aldine Lusung, American Canyon senior
Defensive Player of the Year
Laila Elkeshen, Calistoga senior
The defensive specialist missed all of her junior season except the Wildcats' season opener, when she broke a finger, and the playoffs, when she returned to help them win their first-ever section title. She made up for lost time as a senior this season. "Laila was so instrumental to our success this year in that she fulfilled every position on the court as needed when starters were out with injury or illness," said head coach T'Anne Butcher. "She was never taken off the court because, even though she was not my 'official' libero, she was my best defensive player."
Elkeshen amassed 252 digs and was 91% successful on serves, with 32 aces.
You have free articles remaining.
"The only reason she was not libero was I did not want to take her out and she could also play the net when she was in a front-row rotation," Butcher explained. "When she wasn't needed to fill in for another starting position, she played opposite setter so she could switch to the back row after serve with the setter. Laila made defense look effortless. She rarely had to dive because she was very keen on reading the ball and being in the right place at the right time."
Finalists
Ellie Blakeley, St. Helena senior libero
Maddie Larson, Napa junior libero
Marianne Fernandez, Justin-Siena senior libero
Sarah Gauger, Vintage junior outside hitter
Andrea Villasenor, Calistoga sophomore
Newcomer of the Year
Mea Todd, Justin-Siena freshman
The setter made the All-VVAL Second Team after rolling up 538 assists, 123 digs, 48 aces, 30 kills and 13 blocks. "Mea made an immediate impact as a freshman on varsity," said head coach Chelsea Reilley. "Her athleticism, knowledge of the game, and ability to run the offense were instrumental in our team success this season."
Finalists
Ashtlyn Taylor, St. Helena sophomore outside hitter
Samantha Sowersby, Napa senior setter
Giselle Torres, American Canyon freshman setter
Ella White, St. Helena freshman middle blocker
Krista Young, Vintage sophomore outside hitter
Coach of the Year
Her Crushers were the Vine Valley Athletic League co-champions with Sonoma Valley, finishing 10-2 in the VVAL and 18-10 overall. She was Porter's ninth straight season as the Crushers' head coach, with Tiffany Molinar as her assistant coach. It's Porter's first league title since 2014.