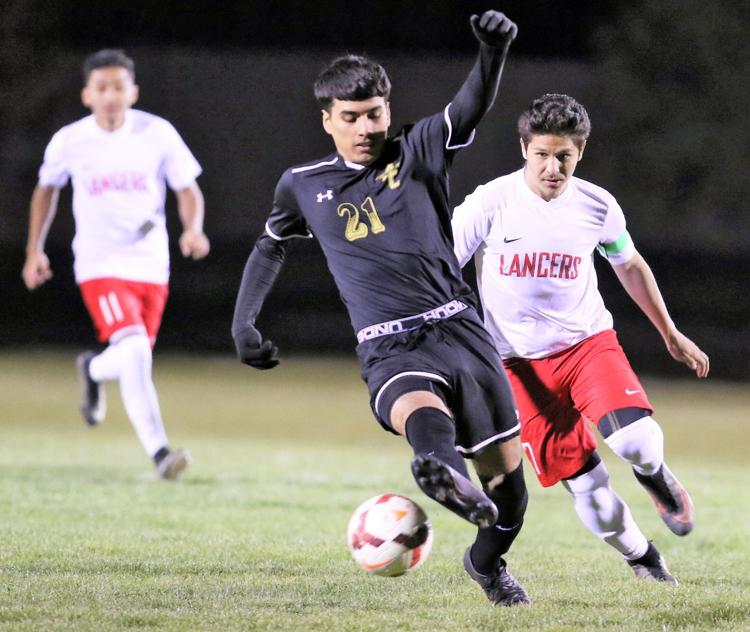 Playing from behind is nothing new for the East Union boys soccer team.
The sixth-seeded Lancers trailed No. 11 American Canyon at halftime in their CIF Sac-Joaquin Section Division III playoff opener Tuesday at Dino Cunial Field. But Jesus Hurtado scored in the 56th and 78th minutes to propel the Valley Oak League runners-up to a 2-1 victory and a quarterfinal matchup with No. 3 Antelope.
"We've been a second-half team all season," East Union head coach Ronnie Green said. "Once we scored the first goal I knew they would have to open up, and that allowed us to get the second goal. It was just a matter of playing our game, not changing anything and staying composed."
American Canyon (8-5-5) was able to stump the attack of East Union (19-4-4) early on with a well-organized defense. Sucre Herrera came up with a big save in the final minute of the first half after a perfect cross from Oscar Soto set up Alex Arroyo for a point-blank volley that was deflected away by the keeper.
"They were basically attacking with two guys and all the rest were on defense, so that made it hard for us," Hurtado said. "They were able to counterattack a lot so we had to worry about that, too."
The Wolves opened the scoring in the 15th minute following a corner kick by Gabriel Hernandez. Jose Lopez, a 6-foot-3 midfielder, knocked it toward the goal with a header and Chris Hernandez was there to poke it past East Union goalie Trent Rivera, who had five saves.
Injuries began to take their toll on the hobbled Wolves in the second half.
"Unfortunately, we've had a whole bunch of injuries," American Canyon head coach Gabriel Zepeda said. "This is just my second game that we've had our entire starting lineup, and I was subbing injured players in and out.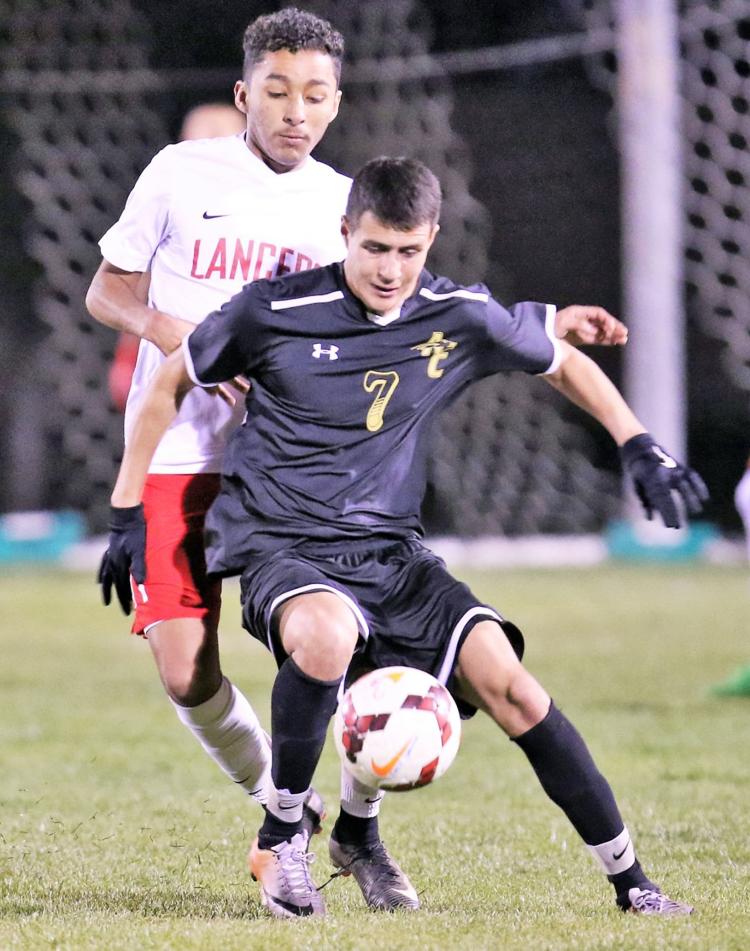 "That doesn't take anything away from East Union, they played their game and we played ours and they beat us. I'm very happy with the outcome and how far we've gone this season with all the injuries."
East Union continued to press the action early in the second half. The Lancers were able to break through on two short through balls in the penalty box.
Jacob Garcia assisted the equalizer, controlling an initial deflection from an American Canyon defender at the 18-yard line before touching it through a wall of defenders. Hurtado was rewarded for his well-timed run into the box, and he settled his low shot into the right corner.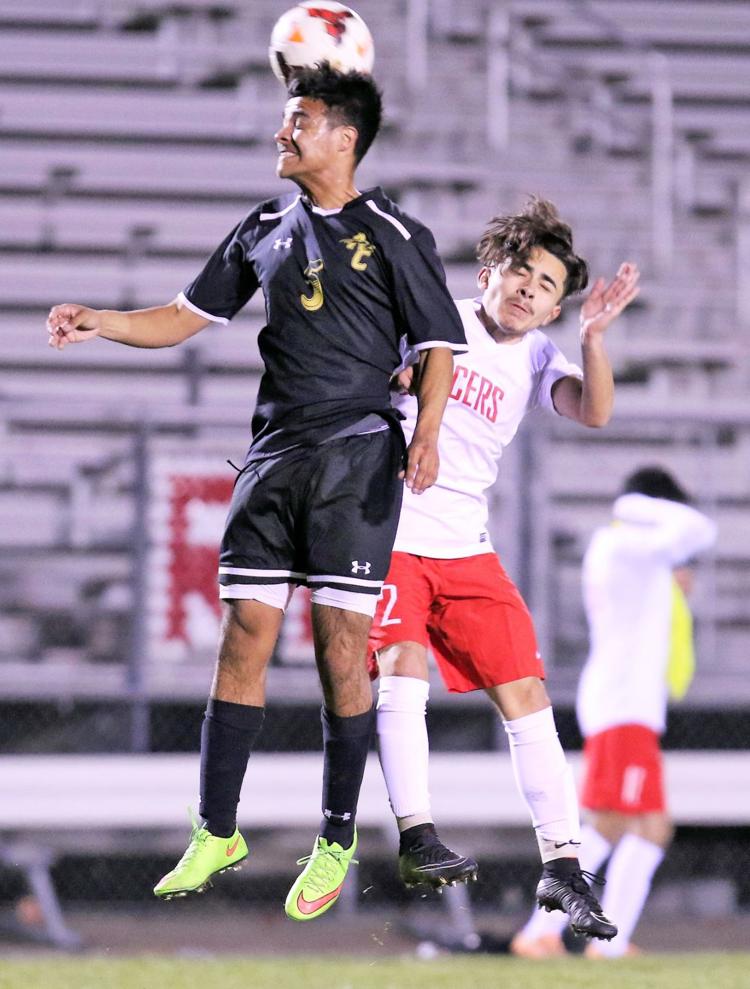 "Usually when I get the ball I move quick on the first touch so it's easier for me to get past the defenders and take the shot," Hurtado said.
It was more of the same on his go-ahead score, only this time it was Tyler Soulier who found a crack in the defense to deliver the pass. Hurtado snuck behind the defense with a single touch and crushed it by Herrera.
"With the three midfielders we have, any of them can score at any time," Green said of Hurtado, Garcia and Soto. "They're a perfect triangle together, and they just know how to find each other. It doesn't always pay off, but they don't quit."
East Union nearly scored again in stoppage time after Noe Martinez sent a dangerous cross into the goal box. American Canyon's best look in the second half came early, but Luis Flores' counterattack attempt was booted wide of the left upright.
"Defensively, we played a real good game and (Rivera) had some nice saves," Green said. "That was probably physically the biggest and tallest team we've played all season, but we were able to defend their counterattacks pretty well."