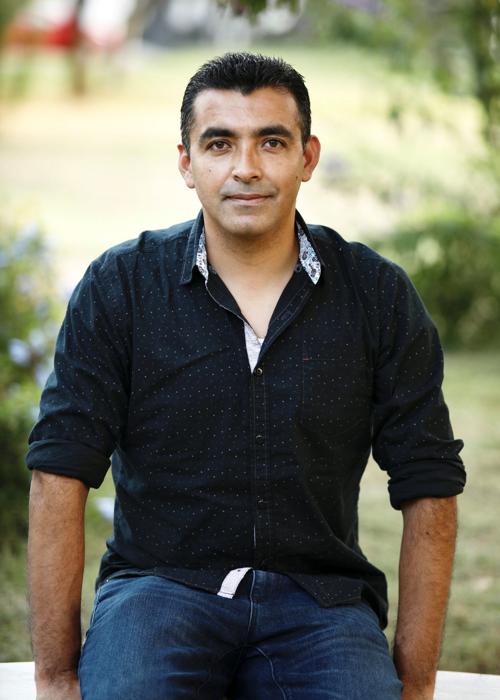 AMERICAN CANYON — Antonio Orozco, no stranger to high school soccer in the Napa Valley, is now the head coach of the American Canyon boys program.
"I'm very excited," said Orozco, who coached the Napa High boys to the playoffs in 2007 and was an assistant coach for the American Canyon girls program for a few years.
Orozco coached the Napa High boys to a second-place record of 9-3-3 in the Monticello Empire League in the fall of 2007. They went on to defeat Pleasant Grove 2-1 in the first round of the Sac-Joaquin Section Division I playoffs before bowing out with a 4-0 loss to undefeated Davis and finishing 13-10-3 overall. Davis then beat Vintage 2-0 and Downey 3-1 to take the section title.
Orozco was also in his first year as a math teacher at Napa High in 2007-08 – and working in real estate, which was booming at the time. Unable to juggle all three jobs, he stepped down as Napa soccer coach just after the 2008 season began.
He has been a Spanish teacher at American Canyon since the school opened in 2010-11.
The Wolves finished 9-9-4 overall and third behind Napa and Vintage in the new Vine Valley Athletic League at 5-5-2 this past winter.
"There are some good teams in this league and I think the level of soccer is very good," Orozco said. "I know the other schools have some great players and that's going to be a challenge for us.
"Last year we had a very strong team. We finished stronger than the way we started. We have some players who've been playing club soccer, so we're going to have some experienced players this year."
Orozco is hoping to have the following players to build his team around: senior goalkeeper Sucre Herrera, junior defender Jonah Segura, sophomore defender Graeson Gamoras, and senior midfielders-forwards Duran Paez and Adrian Ayala, and junior midfielders-forwards Alexander Canas and Sergio Navarro.
"Jonah is very talented," Orozco said. "Last year he played varsity as a freshman."
He's also hoping for the return of Herrera, whose sister, Ana Herrera, was the 2017-18 Napa County Girls Soccer Player of the Year and is going into her second season with Dominican University of California in San Rafael.
"I'm just hoping he plays," Orozco said. "If he comes back, I don't have any worries at that position."
Orozco looks forward to seeing the Wolves push for their first VVAL title after winning Solano County Athletic League crowns under predecessor Gabriel Zepeda in 2016-17 and current girls head coach Travis Behn in 2014.
"I like the new league, even though we're Division II," Orozco said. "I always like to go against our rivals, Napa and Vintage. I know it's going to be a difficult challenge. Both of those clubs went to the playoffs last year in Division I and we're Division II. But it's always extra special to go against Napa or Vintage because the kids have all played soccer against each other before."
Orozco said he plans to adjust American Canyon's style of play to each opponent.
"If I we are playing a strong team, I like to play more defensively," he said, "and if we are playing a weaker team I like to play very attacking."
American Canyon will open tryouts this week, with practice beginning the first week in November.
The Wolves' first league match is on Jan. 2 against visiting Justin-Siena, which finished sixth in the VVAL last year at 3-7-2 and 4-8-3 overall.
Get in the game with our Prep Sports Newsletter
Sent weekly directly to your inbox!