Greta Fast and Katherine Montuya were the only freshmen playing varsity softball for American Canyon High School four years ago.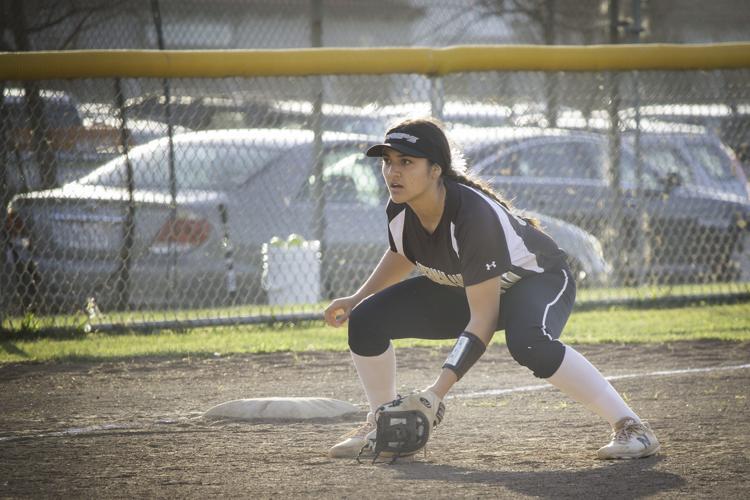 Despite four other classmates joining them over the years, they were the team's only seniors this year. This season was to be a celebration of their longevity and perseverance, and last chance to win their school's first league title in the sport after the Wolves narrowly finished second in the new Vine Valley Athletic League last year.
They also wanted to honor Montuya's father, Jose, an avid supporter of all of the girls on the team who passed away last June. Each player wore a decal on her helmet that had a heart bearing his initials, "JVM."
But with the California Interscholastic Federation officially canceling championships for all 2020 spring sports on Friday because of the coronovirus pandemic, and Napa Valley school districts following suit, the two are done with high school softball.
Not even halfway through nonleague play, with other nonleague games scheduled against Inderkum, Rancho Cotate, Pittsburg, St. Patrick-St. Vincent, El Cerrito and Tamalpais, the Wolves finished 2-1.
Montuya – the All-Napa County Co-Player of the Year as a sophomore and the Player of the Year last season – can find some consolation in the fact she had already signed with the University of Riverside to continue her softball career, while Fast has already enjoyed nine full seasons of ACHS sports between softball, soccer and volleyball over the years.
But with junior Maddy Chambers back for her third varsity season and two of last year's top batters back in sophomores Yanesa Rosas and Raegan Roldan-Jackson, the Wolves had promise this year.
"We would be in our second week of league, and could only wonder if we would be in the thick of a title run like last year," ninth-year American Canyon head coach Roger Harris said Monday. "There are two players on the team that it affects the most, Greta and Katherine. We were holding out hope that they could take the field one more time to be recognized for their efforts the last four years in this program."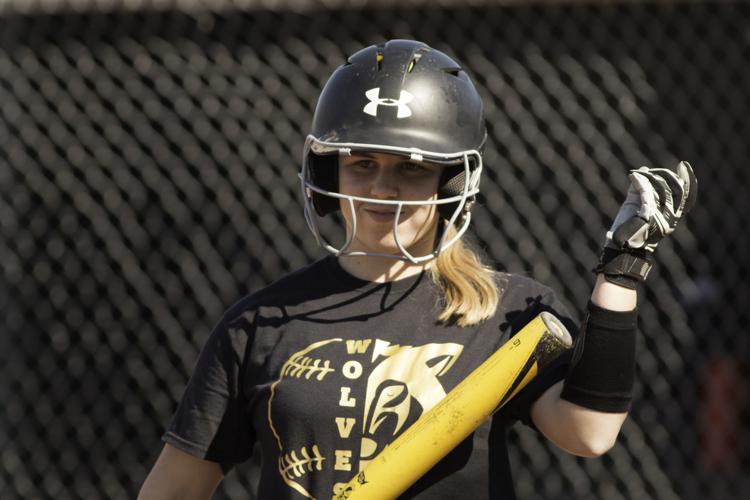 Harris hasn't had a daughter in the program since 2013, but still enjoys helping young people learn how to set high goals and reach them.
"The springtime is what we look forward to as coaches, knowing winter is over and conditioning and weights are done and we can get on the field and compete as a team one unit," he said. "It's been very hard not going to the school every day for practice and games and being with the team. We understand why we can't meet – health and safety is first and foremost – but that routine for four, five months is what is missing."
The Wolves were ranked 12th in the North Coast Section and 23rd in the Sacramento region by MaxPreps.com when their season was suspended following a wild 14-13 loss at undefeated Rodriguez on March 11.
"I know it was early, but it was still pretty cool to be ranked that high and to be ahead of some pretty good programs," said Harris. "I think American Canyon softball is finally getting recognized. It might have been our strength of schedule also."
"As a team, we just miss the competition against the VVAL. It's a strong league and it was a good move for our school to the NCS. In a short time, we have built friendships and common courtesy and respect amongst the teams and coaches."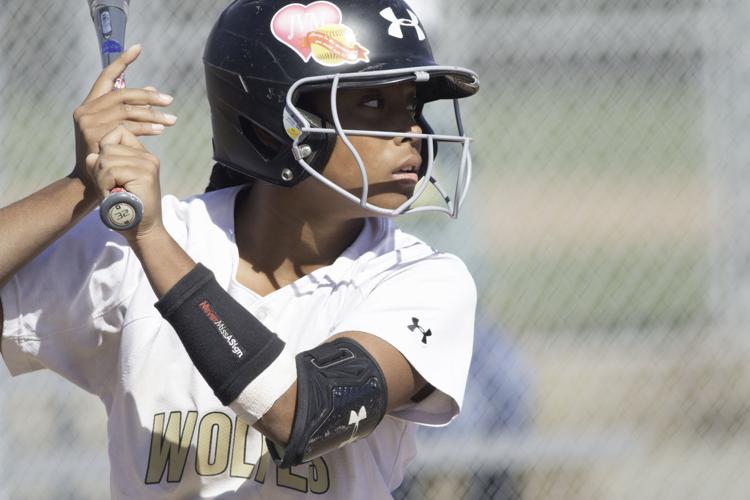 The Wolves lost only one player from last year's team – fourth-year varsity pitcher and second-best hitter Lisa Bolton, who has gone on to pitch for NAIA power Morningside College of Iowa.
Pitching for American Canyon this season were Rosas (12 innings, 11 strikeouts, 4 walks, 5 earned runs) and freshman Angelia Rodriguez (9 innings, 7 strikeouts, 2 walks, 8 earned runs). Rosas helped herself at the plate with two RBIs, a team-high 5 hits and a .500 batting average, while Rodriguez had 2 hits and 1 RBI.
Rosas pitched a 3-hit shutout in a 1-0 win over Windsor in the season opener, and Rodriguez hurled a 3-hitter in an 8-1 win over San Rafael. Rosas pitched the first 5 innings against Rodriguez and Rodriguez worked the last two frames and took the loss.
"These two young ladies are the future of our pitching staff," Harris said.
Montuya, playing third base, hit .333 with 2 singles, while centerfielder Fast had 1 hit.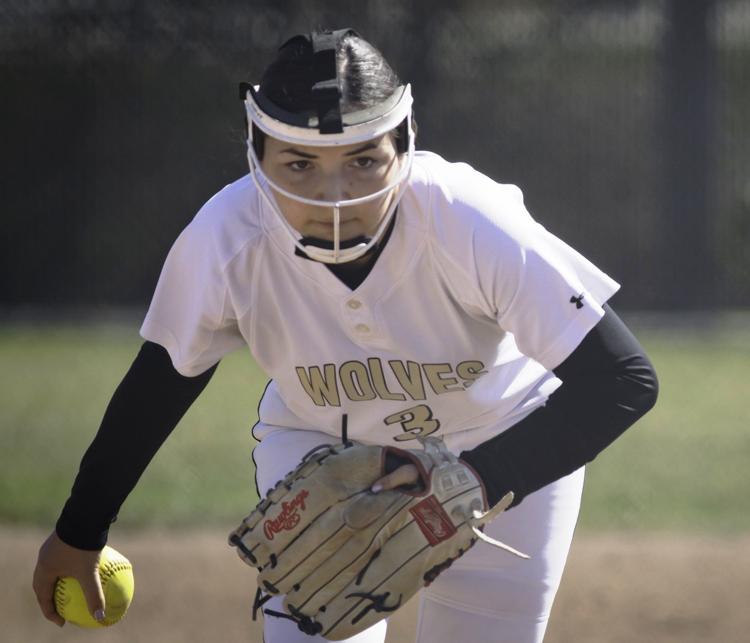 "These two young ladies came into Wolves softball with a couple of goals in mind – playing varsity together as freshmen – check – and being able to play with their two older sisters, Adrianna Montuya and Riley Fast – check," Harris said. "They have been in captains coalition for two-plus years and have led by example since early on in their careers at ACHS. Their leadership will be missed next year."
After being named All-Napa County Newcomer of the Year with 35 RBIs and a .360 batting average as a freshman, outfielder Chambers had her sophomore year shortened due to injury. But she started this season with a double, 3 singles and a team-high 3 RBIs in the three games.
Roldan-Jackson, playing shortstop, also had a double and 3 singles. Abalos, playing second base, had a double, 2 singles and 4 sacrifice bunts.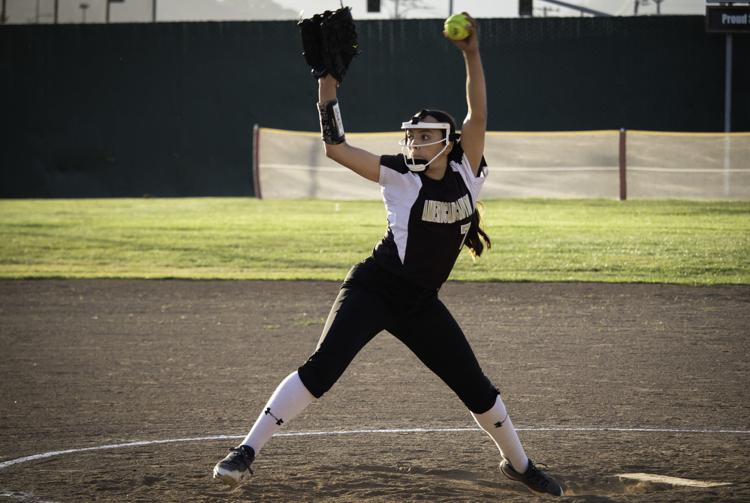 Leading the team with a .417 batting clip, 5 hits, 3 RBIs and a double was freshman catcher Kylee Sandino, while sophomore Journey McCoy, playing first base, had 3 hits and 2 runs scored. Freshman infielder Leila Jackson and junior outfielder Janessa Ybanez each scored a run. Adding depth in the outfield was junior Kajaui Smith.
"Alexis, Journey, Raegan and Yanesa were the mainstays in the infield and, with another year of varsity softball to come, we are expecting more good things from them," the coach said. "Kajaui and Janessa were counted on to be ready to pinch hit or courtesy run or whatever was needed. They are good teammates with a do-whatever-it-takes mentality.
"Angelia, Kylee and Leila were in the starting lineup all three games and did not let varsity ball get to them. They are experienced travel ball players, playing on very competitive teams outside of high school, and are great additions to the program.
"This year's team had a lot of talent and promise for the seasons to come."
Editor's Note: Because of the health implications of the COVID-19 virus, this article is being made available free to subscribers and non-subscribers alike. If you'd like to join us in supporting the mission of local journalism, please visit napavalleyregister.com/members/join/.
Andy Wilcox's memorable stories from 2019
These are the stories of 2019 I enjoyed writing most, because they had good anecdotes or were about making history.
Get in the game with our Prep Sports Newsletter
Sent weekly directly to your inbox!