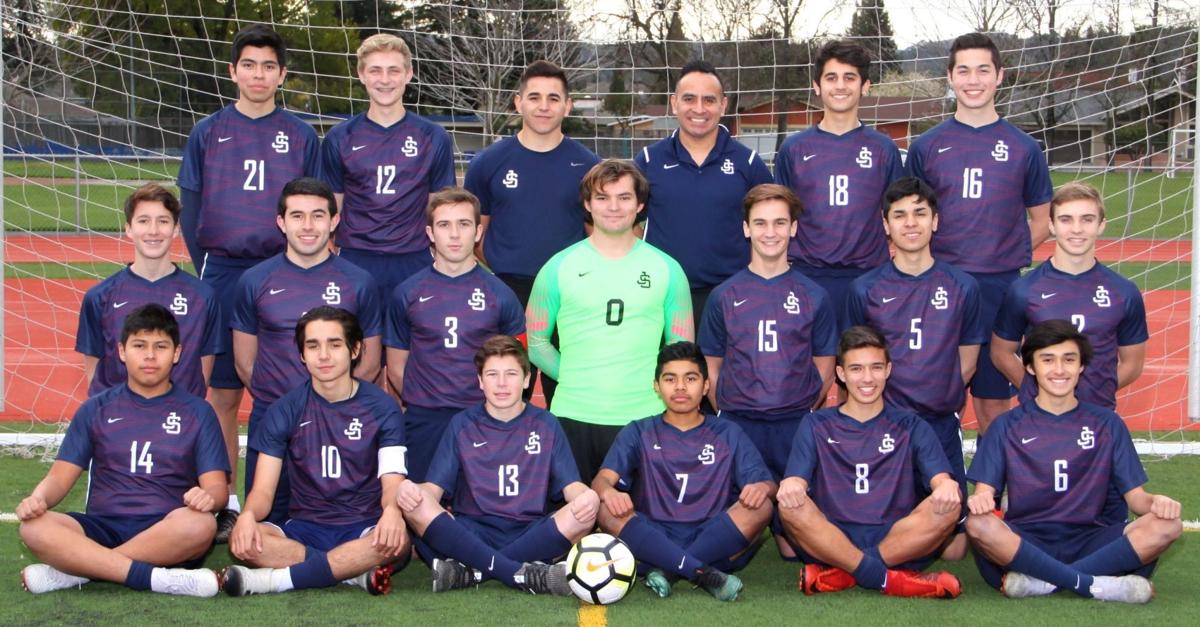 Felipe Nieto should be 2 1/2 seasons into his tenure as head coach of the Justin-Siena boys soccer program.
But after his first season at the helm in 2018-19, a health issue forced him to sit out the 2019-20 season. It even forced him stop teaching Spanish at Justin-Siena for a semester.
"I got an infection and it stopped me from walking for months," said Nieto, 47. "I talked to my superiors and I explained my condition. They suggested that it was the best thing to take a year off from soccer and to see where I was by then.
"We don't know what it was. I'm not fully recovered, but I'm doing better. Physically, I'm around 85-90%, but I still have a long way to go. I can do a little bit of running, just not as much as I used to, but I have mobility."
Former girls assistant coach Belinda Halloran — an off-campus coach who was also the cross country head coach in 2019 — stepped up and coached the boys in Nieto's place last season. The Braves finished 1-10-1 in the Vine Valley Athletic League, qualified for the North Coast Section playoffs for the first time in 10 seasons, and finished 4-13-1 overall.
She matched the four wins of Nieto's 2018-19 squad, which was 3-7-2 in the VVAL and 4-8-3 overall.
He was ready to return this season, but the COVID-19 pandemic has delayed that encore season until at least March or April.

"A few months ago, I was approached by administration to coach again. I felt much better and made the decision to come back and restart," Nieto said. "Their philosophy is they want staff to coach students because (we) know them already — it's preferable to have teachers become coaches. I'm confident to take over again and continue rebuilding the program."
Nieto said he didn't have the strength to go watch any of the 2019-20 team's games. But coaching must be like riding a bike for him. Before taking over the boys program, he had coached the 2015-16 Justin-Siena girls team.
But the highlight of his resume so far is the four years he was the varsity boys head coach at Napa High, when it played in the fall from 2008 to 2011. Those teams were a combined 36-19-5 in the MEL and 54-32-9 overall with one Sac-Joaquin Section Division I playoff victory. The first three of those teams made the playoffs with second-place Monticello Empire League finishes.
"Justin-Siena is fortunate to have a high-quality person, teacher and coach in Felipe Nieto leading the boys soccer program," said Justin-Siena Athletic Director George Nessman. "We are also especially thankful for the efforts of Belinda Halloran, who directed the program in Coach Nieto's absence last season. We expect the program to continue to grow and improve, and we are optimistic about the prospects for the team and student-athletes."
The Braves reached the North Coast Section title game in the fall of 2010, but haven't come close since.
Nieto hopes they can be contenders for titles every year.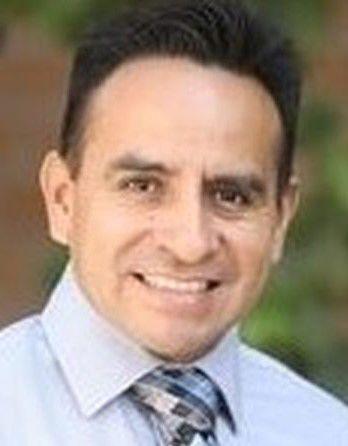 "My goal is to put Justin-Siena back on the map, rebuild the boys soccer program little by little and have a stronger ambition to do something the right way," the coach said. "I think we have really good student-athletes that can represent and become really good soccer players in town despite being a small school. And I liked what we accomplished two years ago — winning games, something Justin-Siena was not used to. It's going to take time, but I think we can be a really good soccer program."
Nieto teaches all four grades and said he has seven or eight soccer players in his Spanish classes.
"Some are sophomores or freshmen and some were on my team two years ago who are now seniors. I'm really happy to, hopefully, get to see them in action this year."
Since he last coached, Nieto hasn't been able to do anything soccer-wise except watch it on TV.
"This is just me using my prior experience as a coach at Napa High," he said. "The goal there was the same here, rebuilding something that required organization and that was my goal. We had winning records, we made it to playoffs, we were able to move beyond the first round, and it was good to see a program developing that later on continued to grow with Coach Rogelio Ochoa."
Even though he doesn't have as many players with academic issues at Justin-Siena as he did at Napa High, he takes the same approach to coaching.
"My job as a teacher and coach is to continue instruction whether they're inside the classroom or outside. It's the same mentality — establishing good habits, good goals, good principles," he said.
The problem he faces with the Braves that he didn't at Napa High is a lack of soccer tradition.
"I think that's been the challenge and everybody's aware of that because we are a small school. We're not a magnet for players, so we're at a big disadvantage," he said. "The goal is to take advantage of what we have, explore the potential that student-athletes bring to Justin-Siena, and take it from there."
WATCH NOW: JAN. 12 IN SPORTS HISTORY
Andy Wilcox's favorite Napa Valley Register sports stories of 2020
Napa Valley Register sports editor Andy Wilcox picks his most-memorable sports stories of 2020.