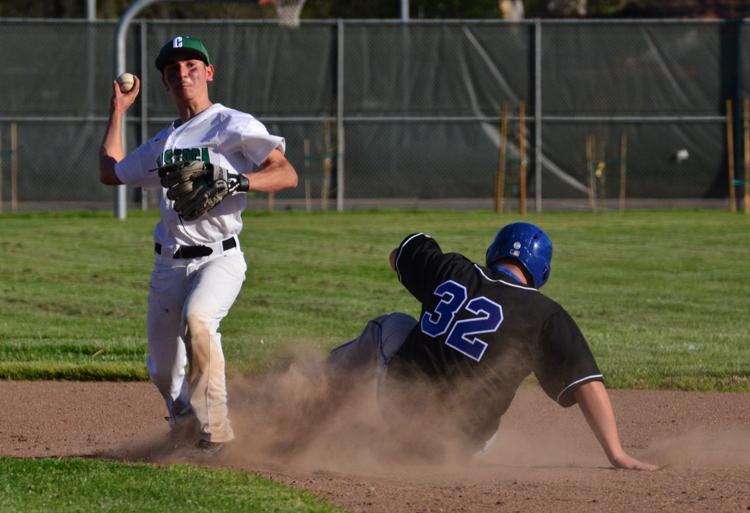 Earl Caruthers knew what he was taking on when he accepted the job as Calistoga High's head baseball coach last fall.
He knew it would test the definition of the word "project" – as well as his patience. But for someone that aspires to one day coach baseball at the collegiate ranks, taking the Wildcats' helm is the best building block he could have asked for.
"I think this is kind of a dream come true honestly, being able to build the program – if they'll have me," Caruthers said with a laugh. "It's definitely one of those things, it's a slow process. The first day I started with four guys and, I'm not going to lie, it was super concerning. Now we're up to 14 guys.
"Even though the losing is still there, I think slowly but surely I'm going to start building that positive and winning attitude. And the more kids see winning, the more kids will get out there."
The 35-year-old Napa resident is embracing a program that's been stuck in the basement for years. The last time the Wildcats (0-3) made the playoffs was 2009. According to Maxpreps.com, the last time they even won a game was April 5, 2016, beating Upper Lake 12-10 in a back-and-forth thriller.
There's countless ways to present just how poorly the team has done in the win column over the last decade, but Caruthers wants to change all that.
The Marin County native and Redwood High School alum is seething with optimism and enthusiasm that Calistoga can be a competitive force in baseball again – and he's excited to take on the challenge.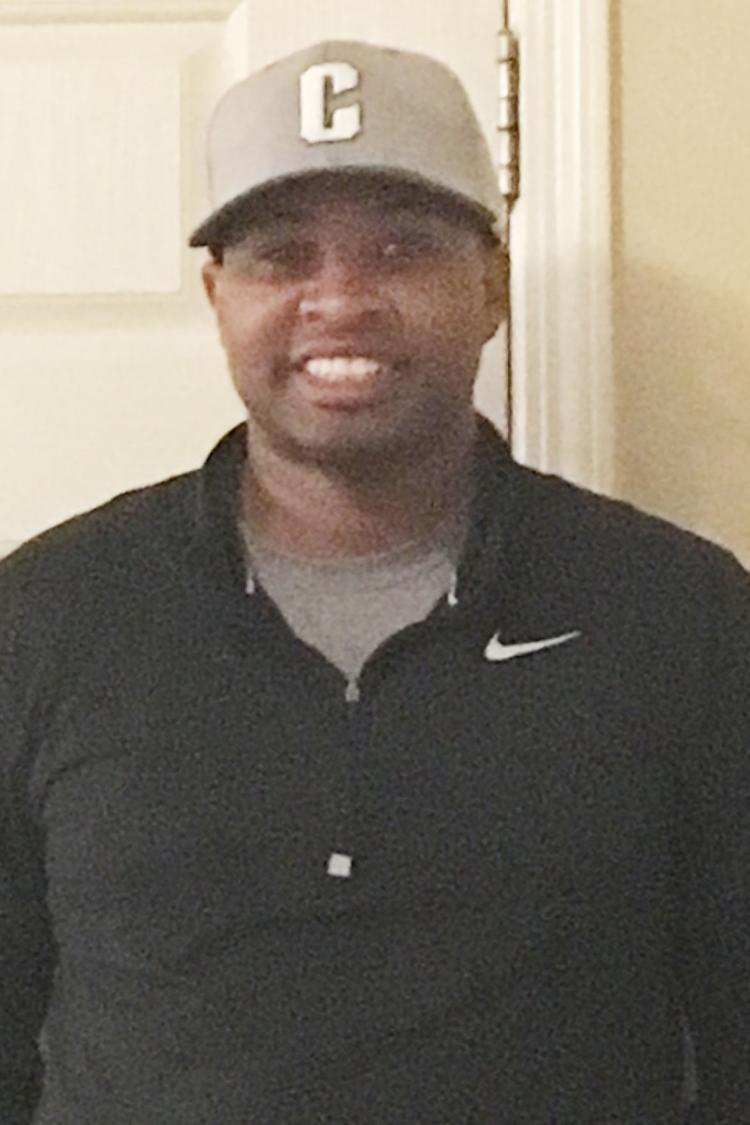 That being said, he's also realistic about what it's going to take. Like the Philadelphia 76ers, he's asking everyone involved to "trust the process," and knows the biggest component for building the program is going to come from the bottom.
"There's a lot of development going on right now just in Calistoga, as a whole, with just their little league," he said. "I think the biggest thing for this area would be getting their little league going again because then their high school team will be competitive instead of me teaching what these guys should be learning at 8- or 9-(years-old) at the varsity level."
Caruthers replaced Ziggy Gutierrez, who led the Wildcats through two rocky campaigns as head coach. Calistoga elected to part ways with Gutierrez in the offseason.
"I fought for the position, but at the end of the day, I hope their choice works out in favor of the kids," Gutierrez said. "They deserve it."
Caruthers takes the helm after a seven-year absence from the coaching ranks. Prior to that he was Redwood's JV baseball coach in 2011 and played at Cabrillo College from 2001-03 until a head injury cut his playing career short.
So far the Wildcats' new skipper is facing many of the same things Gutierrez struggled with. Nearly half the roster is completely new to the game of baseball and that includes four of the six seniors.
That's meant errors and defensive miscues have played a major part in the 0-3 start, but Caruthers doesn't mind a deep dive into the fundamentals. For him, it's more about seeing a desire to win from the players.
"The biggest thing is the competitive fire," he said. "If I can get competitive fire out of these guys then we'll have an opportunity to maybe surprise some teams. Right now that's the main thing we're working on, just to see if we can get out there and play seven innings of baseball where we're engaged, we're focused and we care. For me that's been the hardest part so far, just trying to light the fire under these guys."
The Wildcats did see a bit of their potential in the second game of the year. Calistoga slugged it out with Making Waves Academy in a grueling, 11-9 defeat at home on Feb. 23. It was one of the program's highest-scoring affairs in recent memory and, for Caruthers, a glimpse at this team's potential.
"Anyone who follows any kind of sports team that they love and they're going through those young days of growing up, they see those flashes, and the Making Waves game was those flashes," he said. "Adan Rodrigues pitched his heart out. We went back and forth."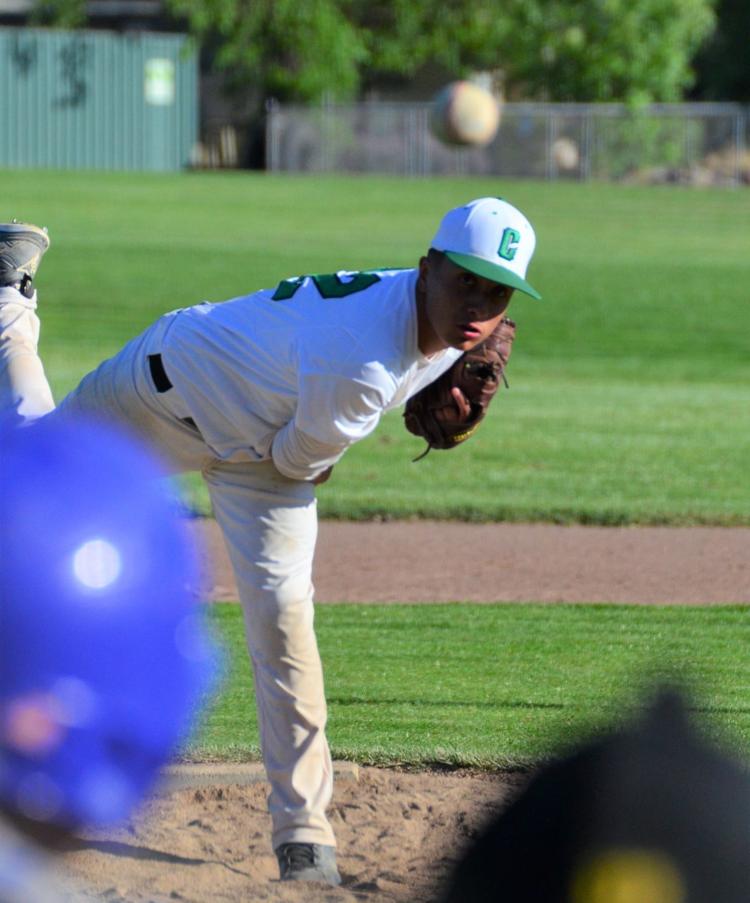 Two sophomores – Rodrigues, the team's ace, and Jesus Rojas – have been foundational players for Caruthers as sophomores invested in not only the game but building a competitive team for the future.
"Honestly, Adan has been the heart and soul of this team," Caruthers said. "I said after the Making Waves game … he really locked it down. I said, 'If this school had more kids like that they'd win every title for their league.' He's been on his game. He works hard, he practices hard every day – same with Jesus."
However, it's senior Flavio Fernandez, the starting shortstop, that's been the unequivocal leader.
"Flavio, for a senior that's gone through so much of this, has been amazing," Caruthers said. "There's just no words for an 18-year-old kid that's seen nothing but losing just to be able to help me coach essentially, and just lock down shortstop. There's one or two positions on the field I don't have to worry about and shortstop's definitely one of them."
In addition to Rodrigues (utility) and Rojas (utility), seniors Ben Fitzpatrick (catcher) and Manuel Zavala (outfield), and junior Manuel Garcia (outfield) fill out the pitching staff.
Rounding out the rest of the roster are seniors David Guzman (catcher, utility), Jasper Thienes (outfield), Alberto Hernandez (outfield), juniors Dayton Yellowtail (outfield), Abad Cuenca-Carillo (outfield), sophomore Marco Lopez (first base), and freshmen Juan Caratachea (second base, outfield) and Marco Vileda (catcher, utility).
"The kids that are out here, they do give it their all," Caruthers said. "It's just getting their all on a consistent basis."
As far as expectations go, Calistoga's newest coach isn't interested in coddling this group with small goals. He wants them to chase something greater, and used the analogy of college basketball teams catching fire in March before the championship tournament.
"Honestly I want to make playoffs. I just set the bar high," he said. "I know they haven't won a game in a while, but I figured instead of coming in here and being like, 'Hey let's win one game,' it's like, 'No, let's be the best team going into April.'"
This article has been updated with the correct year of Calistoga's most recent playoff berth.