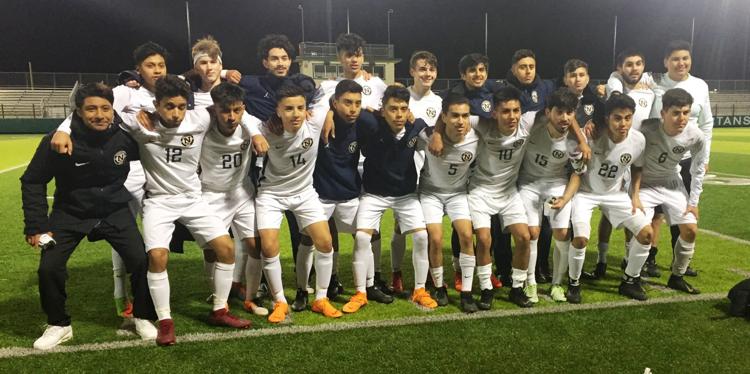 CONCORD — No one can say the eighth-seeded Napa High boys soccer team took the field against No. 1 seed De La Salle feeling like it didn't belong in the CIF North Coast Section Division 1 quarterfinals.
Thanks to a beautiful cross from senior co-captain Julio Alonzo that teammate Irving Flores headed past the Spartans' startled goalkeeper, Napa had the lead after only six minutes.
"It pumped us up to get that first goal," Alonzo said.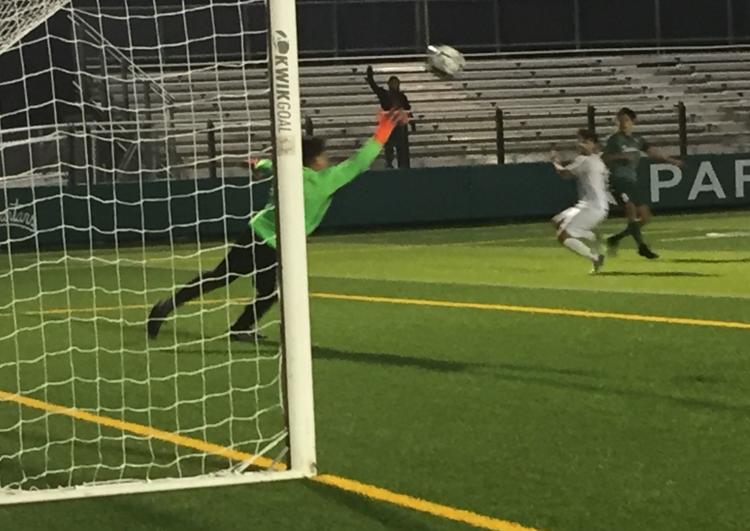 It also served as a wake-up call for De La Salle, however, as the Spartans reeled off five unanswered goals to prevail 5-1 and end the season for the Grizzlies (13-7-1).
Napa's other senior co-captain, Juan Leon, said the Grizzlies came in feeling prepared and had hoped to keep up with the Spartans (19-2-2) for the whole 80 minutes.
"Unfortunately, that wasn't the case," he said. "We can't complain though. We'll walk out of here tonight with our heads held high. There's no shame in losing to De La Salle. They have a fabulous team and we were proud to be on the field tonight."
"It was a great challenge for us," he said. "They have great talent all over the field."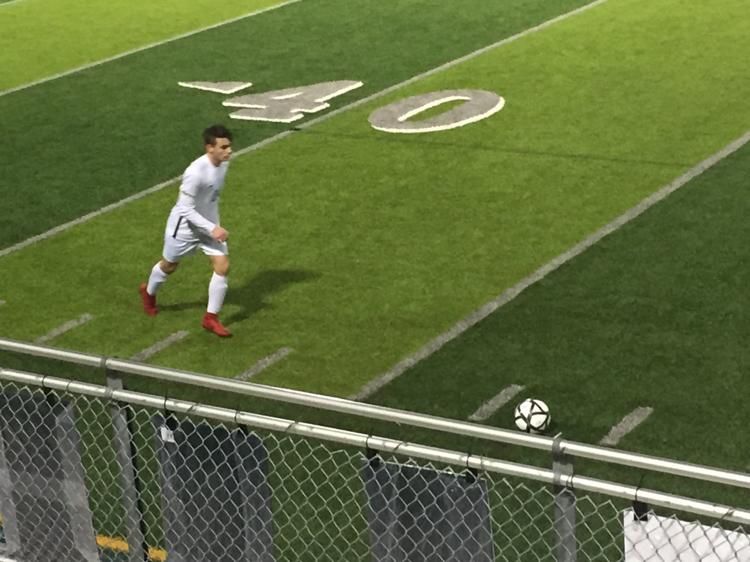 "I'm proud for our kids," said Napa head coach Rafael Ayala. "It's great to see these kids who've worked so hard come into places like De La Salle, or host a playoff game like we did against Castro Valley. They really did a great job of representing our community in a positive way. The kids can take the soccer skills they've learned here to college and beyond, maybe even take my job someday."
Ayala wasn't surprised by the Spartans' response to their quick deficit.
"It was exciting to get that first goal – it's hard not to," he said. "But at the same time, I know their coach very well and I knew they were going to adjust. (But) I felt that showed everyone not only that we can score, but that we belong here. More than just the game, the experience that the kids are getting they can take with them for the rest of their lives. I feel like these kids have shown people all over the Bay Area what a great school we are."
Ayala wants to use that reputation to bring other top soccer schools to Napa next season, including De La Salle, St. Ignatius and Bellarmine.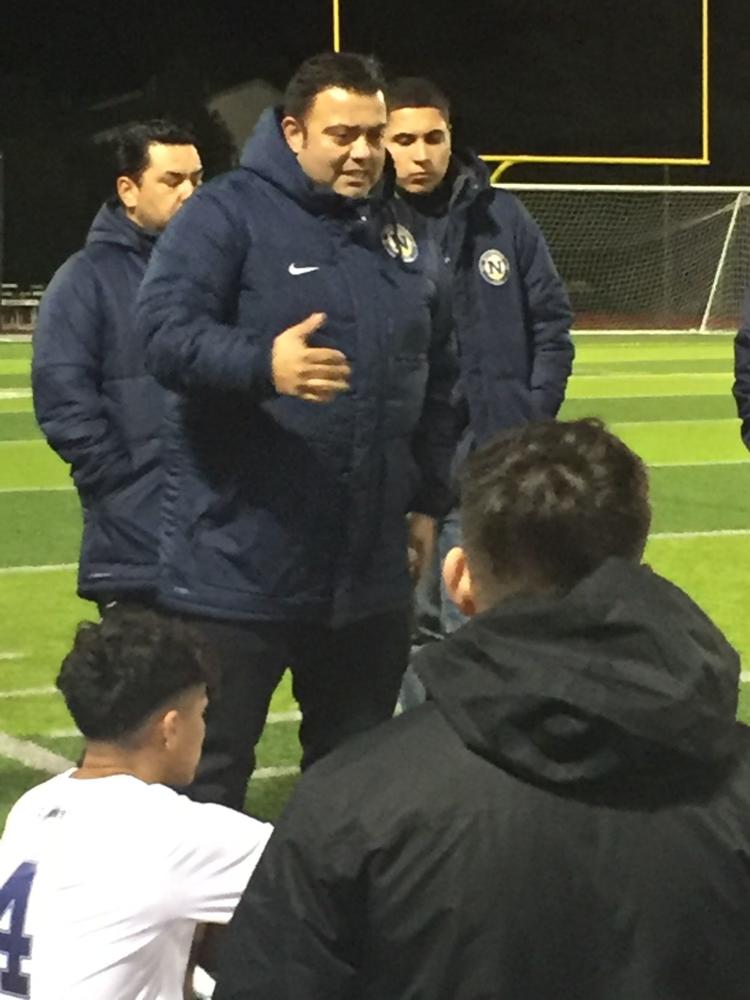 "We're not afraid of anyone," he said. "We want to showcase who we are to everyone."
Despite the great start by Napa on a night that was extremely chilly, to say the least, De La Salle showed it wasn't top-seeded for nothing. The Spartans answered Flores' goal in less than a minute, as Tyler Cesio beat Grizzlies goalie Miguel Pizano.
The Spartans raced to a 3-1 halftime lead thanks to goals from Seb Maza and Max Ramirez. Even more deflating was that Ramirez's goal came less than a minute before the halftime whistle.
All of De La Salle's talent was on display in the second half, as the Spartans scored twice more while the Napa attack was held largely in check. The one bright spot was a nifty flick toward the goal by Flores; it took a sprawling save by the Spartans' Sebastian Ramirez to deny the Napa junior midfielder a second goal.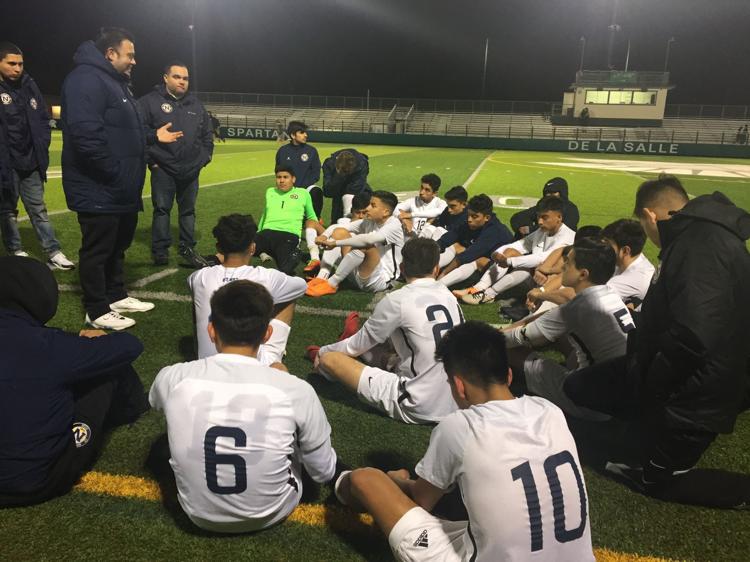 De La Salle also denied Napa another shot at crosstown rival Vintage. The Spartans will host the fifth-seeded Crushers – who stunned No. 4 San Ramon Valley in Danville on Saturday, 5-1 – in a semifinal at 6 p.m. Wednesday.