Most people are in a good mood on a Friday. For most young California athletes, coaches and their supporters, this past Friday couldn't have been better.
State public health officials announced that morning that they had loosened the rules for youth sports, removing the purple, red, orange and yellow tiers under which sports had been listed from least to most risky. Four sports were recently approved for play, with tennis and cross country starting next week and then golf and swimming/diving soon after.
We're offering our best deal ever with this Editor's Special. Support local news coverage by subscribing to the Napa Valley Register.
But Friday's decision allowed all remaining outdoor sports — baseball, lacrosse, soccer, softball, track and field, and water polo — to resume in counties where COVID-19 case rates are at or below 14 people per 100,000.
Napa and Sonoma are among the 27 counties that meet that standard, so Vine Valley Athletic League schools American Canyon, Justin-Siena, Napa and Vintage can compete as soon as next Friday, Feb. 26.
"It is exciting news," said American Canyon Athletic Director Jill Stewart. "I am so happy that kids finally get to do what they love, playing and competing. Once the news hit Twitter, my phone was ringing off the hook. When our football team heard the news, they were shocked but excited.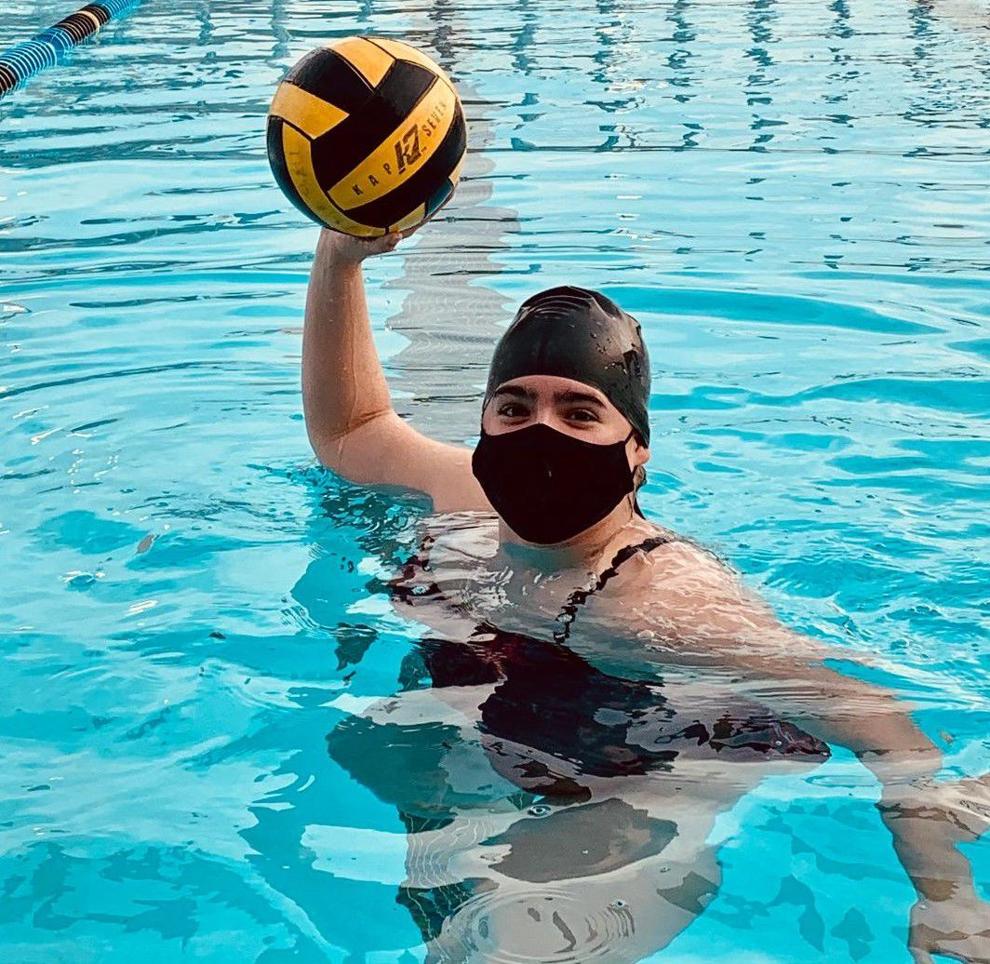 "There is a lot of navigating to implement these guidelines. We are currently reviewing them with our school site administration, the district, and county office of public health, and will be meeting as a league on Monday."
At Justin-Siena, where 70% of students played at least one sport and 50% played two or more in 2019-2020, it's a huge deal.
"At Justin-Siena, we have remained hopeful that our students would get an opportunity to compete this year. It is a good development for all involved," Athletic Director George Nessman said. "Our coaches and students are excited about the coming games, matches, meets and contests. Their patience and persistence have been rewarded.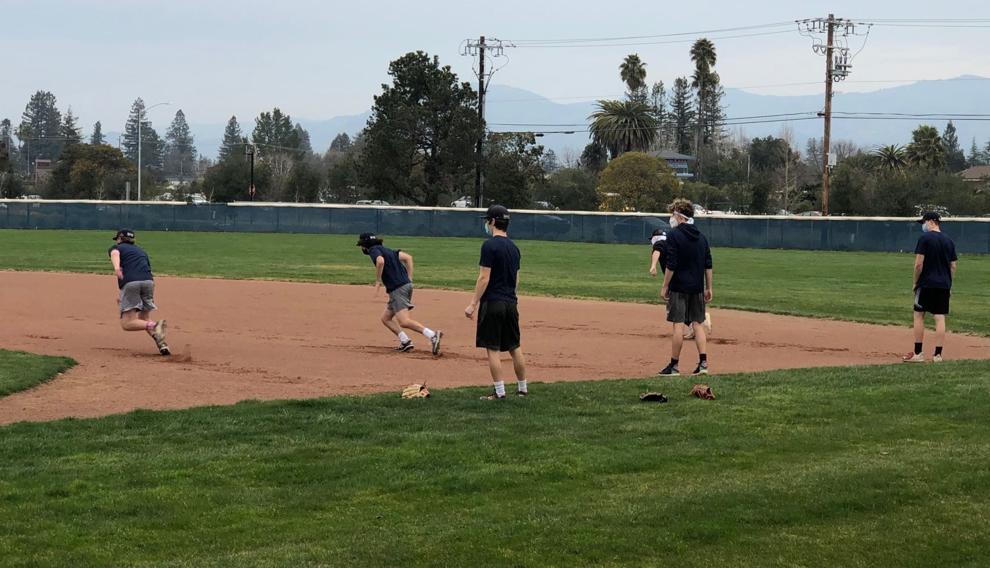 "Personally, I am pleased for all of our student-athletes — but especially our seniors."
For Vintage Athletic Director Cam Neal, the news broke at about 10 a.m.
"The first hour was a slew of texts, phone calls and emails full of celebration, excitement and anticipation. It was a great reminder of just how many people are rooting for our kids to get back on the playing field," Neal said. "I attended a couple meetings during the afternoon where we started to unpack all the things we are being asked to do in order for this to work.
"After school, I went out and supervised after-school athletics and had some face time with coaches. The smiles were ear to ear. Despite all the hurdles left to clear, the Vintage community will get it done. The best part, though, was coming home and giving my senior son a hug. He gets one more chance to suit up and play (football) at Memorial Stadium."
Cam Neal said while Friday was a "huge day for outdoor sports," he's concerned about student-athletes who play only indoor sports.
"It shined a light on the indoor sports still lacking direction — badminton, basketball, volleyball and wrestling," he said. "I am hopeful that with our county's health data trending in the right direction, we will have a reasonable chance to see those sports compete at some point before the end of the school year."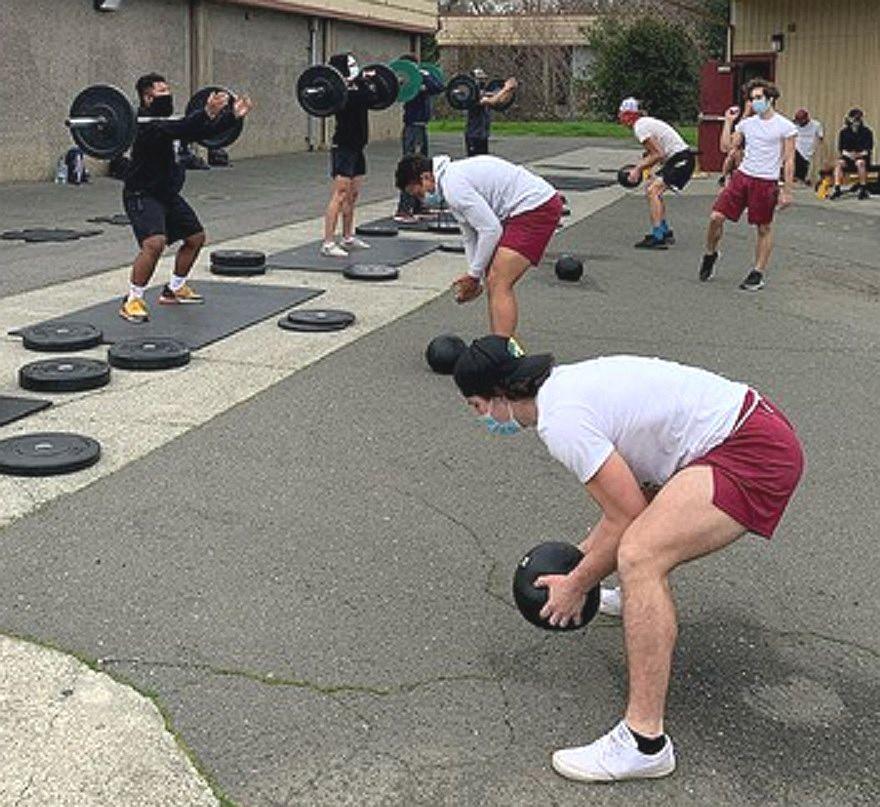 Neal's son, Sam, played football, basketball and baseball each of his first three years. But since there are only two short seasons this spring, with little down time in between, he may have to choose baseball and — if it happens — basketball.
"We aren't closing the door on the possibility of Samuel and/or any of his classmates being part of two teams during Season 2," Cam Neal said. "It'll be tough, though, with the season only being nine weeks long and the schedules for each sport being quite compact. As an athletic department, we have an obligation to consider the overall health of our athletes. Balance in life cannot be dismissed, so playing two sports with multiple practices, carrying a hefty academic load, and being a productive family member may just be too much."
Napa High Athletic Director Darci Ward said that when she heard the news Friday morning, it seemed people were asking questions as much as celebrating.
"The district and all three (NVUSD) schools are working really hard to get those answered so we can move forward," she said. "But there was definite excitement from our athletes and coaches. As an AD, I feel excited for the potential clearance for sports for some of our athletes. It has been a very tough year for our athletes and parents.
"I feel extremely happy for our seniors. It has been the saddest and toughest time for them. They have been through every emotion possible and it has been a confusing, tough time with continuous mixed messages. Our seniors are tough and resilient, and it will be great to see more athletic opportunities for them."
WATCH NOW: FEB. 20 IN SPORTS HISTORY
Catch up on Napa County's top sports stories