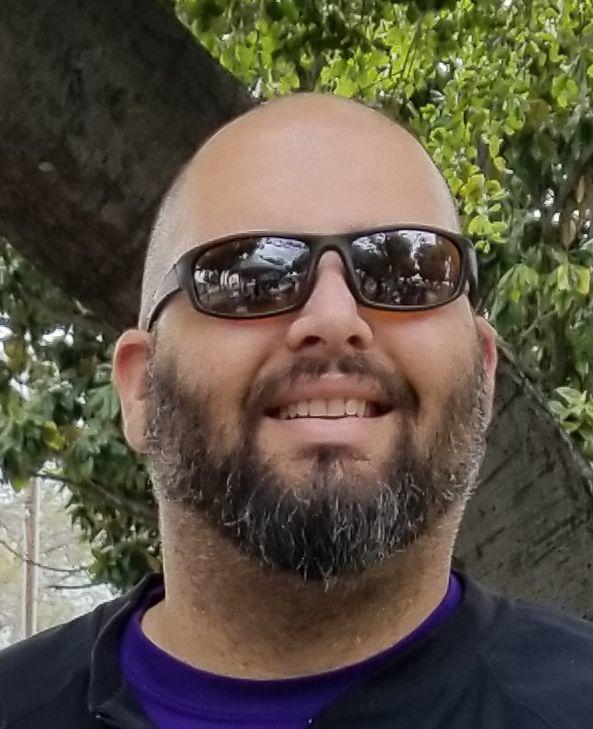 John Montante, who was on the staff at Chabot College in Hayward as an assistant coach last year, has been named as the head football coach at American Canyon High School, Principal Crystal Lopez announced on Friday.
Montante, who was the head coach at Watsonville High in Santa Cruz County during the 2012 and 2013 seasons, will replace Larry Singer.
Singer, who led American Canyon to Solano County Athletic Conference championships each of the last three years, resigned from his head coaching position in late May.
Singer, the Wolves' coach since 2015, informed assistant principal Cheri Flohr and athletic director James Dennis of his decision, saying he needs to spend more time with his family.
Singer has been involved with the American Canyon football program since the school opened, serving as head coach of the freshman and junior varsity teams before taking the varsity helm.
Montante was the offensive line coach last year at Chabot College. He spent three seasons, from 2014-2016, as the co-offensive coordinator and offensive line coach at Gavilan College in Gilroy.
Montante will join American Canyon as a full-time staff member. He is credentialed to teach social studies and P.E.
The Napa Valley Unified School District's board of education approved Montante's hiring at its meeting Thursday.
"He has a commitment to the whole student athlete and the entirety of your athletic program, not just football," said Lopez. "He supports students and their academics first. He's very enthusiastic about having the opportunity to teach young people and to coach our young men."
A committee consisting of teachers, coaches, Napa Valley Unified School District representatives and parents interviewed Montante, 37, who makes his home in San Jose and teaches at Fusion Academy in Palo Alto.
"I'm very excited," Montante said Friday. "The previous head coaches and coaching staffs have done a good job of running that program and turning it into a successful program.
"The kids are just so hungry to do well and to learn and build a legacy at that school. As American Canyon grows as a city and American Canyon High School grows as a high school, we get to write that legacy and write the traditions and write the history."
Montante is a graduate of Monterey High School. He graduated from Cal State Monterey Bay, earning a degree in kinesiology, while also getting his state teaching credential.
He got his master's in education from the University of Missouri.
Montante was the head coach for one year at Marina High in Monterey County. He was the offensive coordinator for two years at Foster High in Tukwila, Washington for two years and was an assistant at Monterey High.
"He has an interest in building a culture and community for our young men who are student athletes, and helping to build our entire athletic program," said Lopez.
"He is very interested in working with our current program and working with some of the things that we have in place already. It was something that brought comfort to some parents and coaches on the panel, to know that he's not going to take the program or our offense in a completely different direction."
American Canyon completed its spring practice sessions in May and will soon join the new Vine Valley Athletic League and the CIF North Coast Section.
Montante's record in the two years he was at Watsonville, a CIF Central Coast Section school, was 7-13.
Montante and his wife, Reina, have a daughter, Layla, 3.
Success with Singer
The Wolves went 7-4 overall last year and won the SCAC title, going 4-0. They advanced to the CIF Sac-Joaquin Section playoffs, beating River Valley-Yuba City, 17-10, and losing to Manteca, 62-32.
American Canyon was 11-2 during the 2016 season and tied for the SCAC title with Vanden and Benicia. The Wolves were 5-6 during the 2015 season and shared the SCAC title with Vanden and Benicia.
Singer was named as the Coach of the Year on the 2016 All-Napa County team after the Wolves reached the Sac-Joaquin Section Division III semifinals.
In 2012 and 2013, when the Wolves were a combined 21-4 with back-to-back conference championships and consecutive section playoff appearances, Singer assisted the varsity staff, coaching the offensive line and middle linebackers in the postseason.
In 2014, when American Canyon tied for the SCAC title and made it to the playoffs, Singer coached the offensive line on the JV and varsity levels.
Singer is a full-time staff member at American Canyon and will continue in his position as the culinary arts teacher.