I consider myself lucky that I got to witness Emma Fife play soccer.
That's probably because I wasn't playing against her.
From what I remember, and from what I've heard recently from those close to her, she had quite a competitive edge. She did whatever it took to win.
When I learned of her tragic passing in April, it nearly stopped me in my tracks. Less than two weeks prior, she had been the topic of discussion among the sports staff at the Register as we decided our postseason awards for girls soccer. If you missed it, we named Fife a finalist for the County Player of the Year the week before she passed.
Her passing really struck a chord with me, as I know it did the rest of the St. Helena community of which was so proud to be a part. Star Editor Dave Stoneberg's piece that ran last week I thought did a fantastic job capturing who she was, a down-to-earth, fun-loving, competitive, thoughtful, small-town girl who loved and appreciated her hometown.
Dave's piece also briefly mentioned Fife's exploits as an athlete, specifically for the St. Helena High girls soccer team. It should be noted she also dabbled in softball, basketball and powderpuff football while in high school.
While Dave's piece did a great job of capturing who she was as a person, I really wanted to commemorate her as an athlete, since that was the side of her that I was fortunate enough to see.
Before I go into what I learned and the stories I heard, this one snippet from my conversation with Christopher Hill, who coached her for several years in youth soccer, really stuck out to me.
"Whether she was on the soccer field or the softball field or in public and she encountered you, you either knew who she was or you asked who she was," Hill said. "That's just something that stands out to me. If you didn't know who Emma was, when you saw her play or just saw in day-to-day life, you would ask, 'Who is that girl?'"
This is who Emma Fife, the athlete, was.
'Absolutely fearless'
Before she donned the Saints' red and white, Fife was a standout in St. Helena's local youth soccer league.
Some of her high school teammates said they've been playing with her since they were as young as a 5. It was her skill, even back then, that stood out to the girls that would later become her good friends.
"When I was little, I was always wanting to be just like her," said St. Helena High junior Cydney Adamson, who played with Fife growing up. "She was always on my team and always super good at everything."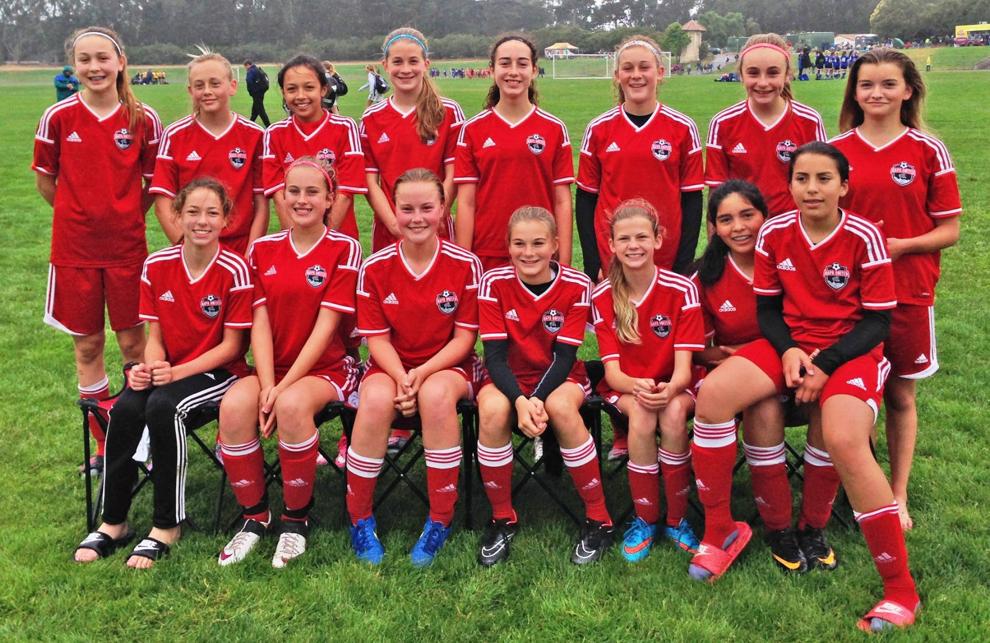 Fife played in St. Helena's youth leagues right up until the eighth grade, when she jumped up to Napa United just before transitioning to high school.
Hill coached her for about three years, from when she was about 10 to 13, he estimated.
"The thing that stands out is she loved to fly," he said. "She loved to fly around the field. And whether it was practice or a game, she was excited. She showed up excited, she left excited and she could've kept going. The practices were never long enough for her."
Hill said he had a reputation as a tough coach. His practices were fun, but they were often taxing. While a daunting proposition for some kids, it was an environment in which Fife thrived.
"She gave her all, all the time," Hill said. "She was just fearless. Absolutely fearless."
When practices hadn't exhausted his players, Hill would play a game called "Catch Coach Christopher." Fife would always lead the pack as the team chased him around the field.
Hill and Fife grew close and stayed close over the years. He said she was one of his favorite athletes he's ever coached, primarily because of the respect she gave him. Even years after he coached her, she still called him "Coach Christopher" or "Coach Hill" when they saw each other in public.
"I feel blessed that I had the opportunity to have her in my life as a coach and as a friend," he said.
'Chief'
For most of her senior season with the St. Helena High girls soccer team, Fife went by the nickname "Chief."
That word was inscribed all over town after her passing, on shirts, signs and murals.
Her coach during her senior year, Milton Gallegos, said it was his brother, Ozzie, the head coach of the boys team, that gave her that moniker at the start of the year.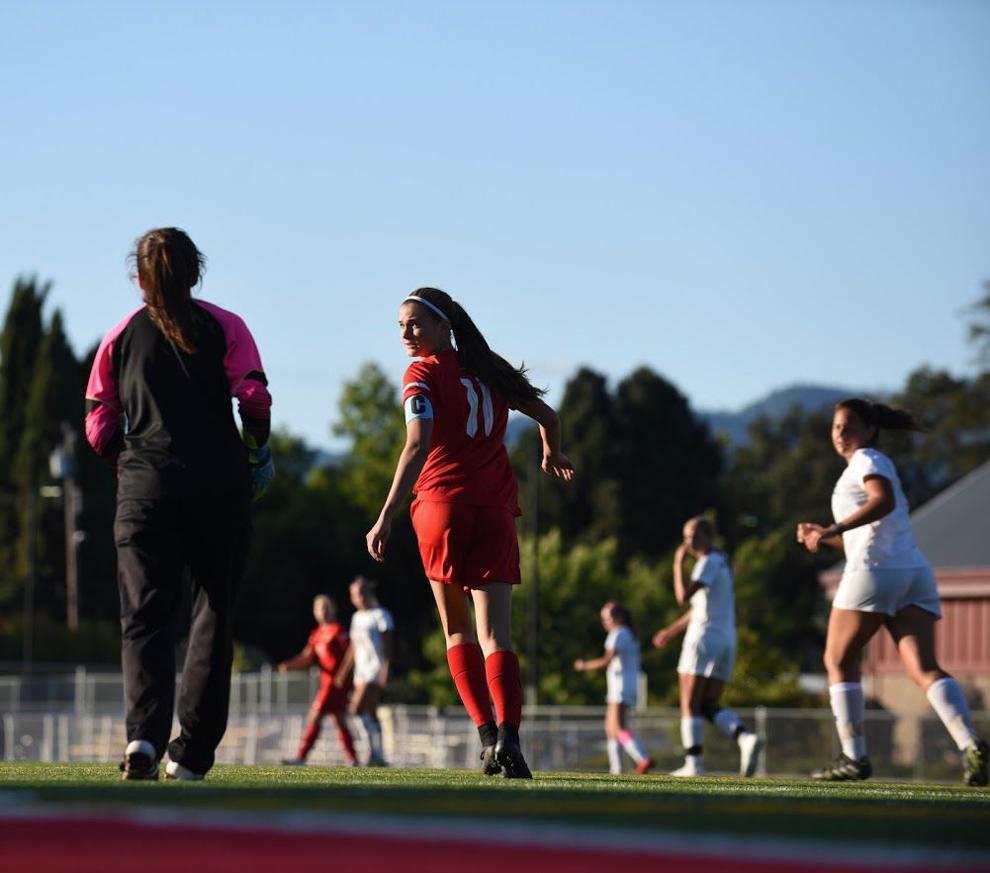 "She was the chief of the team," Milton said. "As she went, we went."
Fife was one of the team captains this past fall, an honor she earned by paying her dues over her high school career. She played for three different coaches in four years, but had success at every turn.
During her career on varsity, the Saints won close to 50 games and made the playoffs every season. Whether big or small, on the field or off, Fife played an important role in the Saints' success. She was a goal scorer, a forward primarily, but filled in wherever the team needed her.
"She had a real indomitable spirit in that she was a leader by nature and a motivator, but also brought great levity," said Tash Bunge, who coached the Saints during Fife's sophomore and junior seasons. "She was really funny and kept people loose, and that's why we play sports, right? To have fun and to win.
"She was truly remarkable."
High school teammate Tina Almanza, a junior, said she played youth soccer with Fife for six years. Almanza said that Fife had noticed her struggling with being a leader, a role that Almanza was trying to fill being an upperclassmen, so Fife took it upon herself to help. Almanza said that she'll take a lot of the lessons she learned from Fife with her.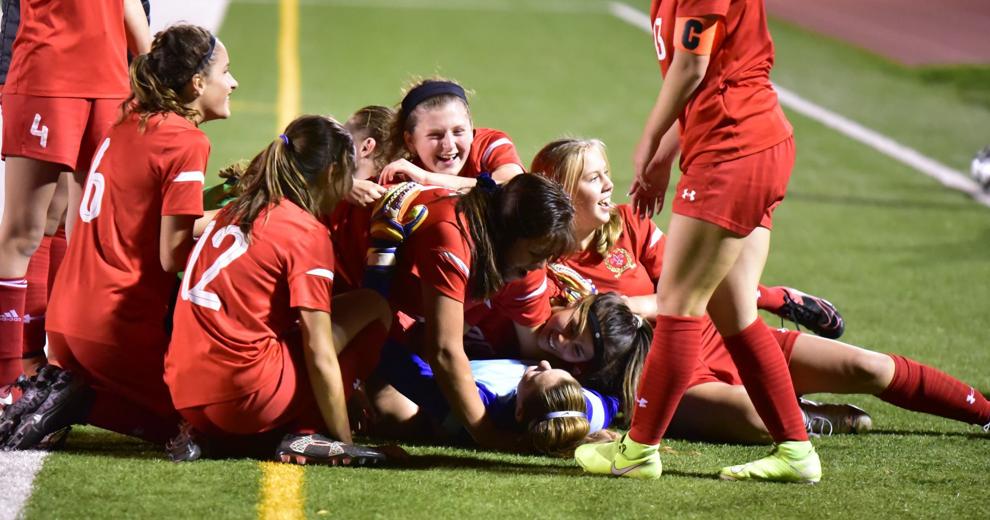 "She was really pushing me to do my best and try to help the team out and really show my leadership skills," Almanza said. "Hopefully next year I can become captain and follow in her footsteps."
Almanza, Adamson and Milton Gallegos all said the Saints will dedicate their 2020 season to Fife. They plan on wearing armbands with her number and initials.
"We'd like to win league this year in her honor because I know it's been something hard for us to accomplish these past few years," Almanza said. "So we're hoping that we can do that this year because I know she would've wanted that."
Lasting Memories
There are plenty of stories I heard from friends and coaches that I didn't include in this piece, even though I wanted to. I simply don't have enough space in print to run all of them.
Ask her former coaches about what it was like to coach her. They all have stories, trust me.
Stories are one way for those no longer with us to live on. The old adage goes that you only truly die the last time someone says your name.
After hearing yours and seeing how the community has responded to her passing, I have little doubt in my mind that Emma Fife will live on in St. Helena for a long, long time.
Contact Gus via phone at 707-304-9372 or email at gmorris@napanews.com. Follow him on Twitter @JustGusMorris.