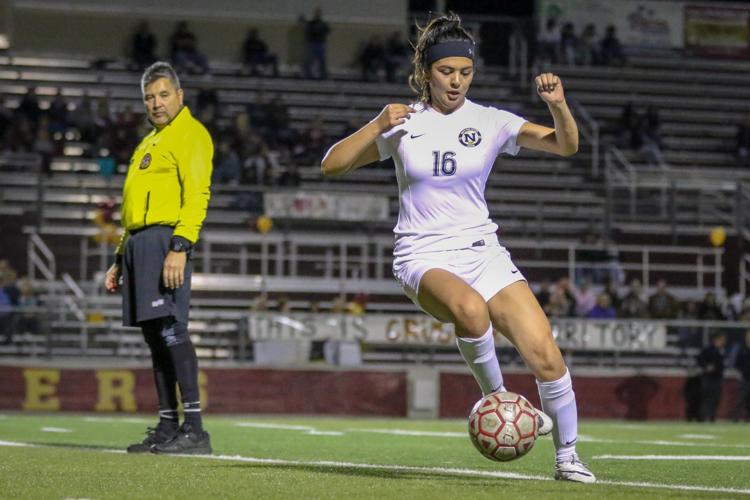 Neither team played like it was out of the playoff picture, because a Big Game often feels like the postseason.
But the Napa High girls soccer team seemed more on a mission than Vintage did Tuesday night at Memorial Stadium – especially in the offensive third.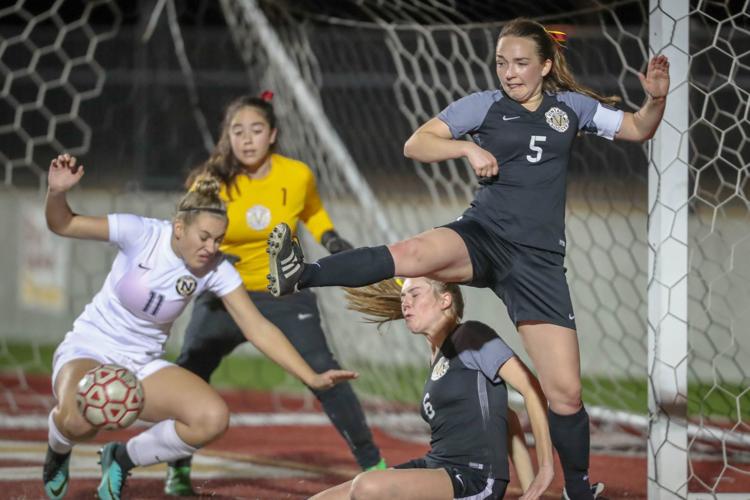 The Indians scored two goals in a four-minute span midway through the first half and didn't let up, getting another shot that bounced off the crossbar, and capped a season sweep of crosstown rival Vintage with a 2-0 victory.
Napa (7-10-3, 3-5 MEL) is in fourth place and needs a few miracles to make the playoffs – win Thursday night at third-place Rodriguez and at first-place Vacaville on Tuesday, unless Vintage (2-10-1, 1-7 MEL) can also beat Rodriguez at home on Tuesday.
The Crushers came close to scoring first, on shots by fourth-year varsity starter Jessica Bissett and freshman Mary Deeik.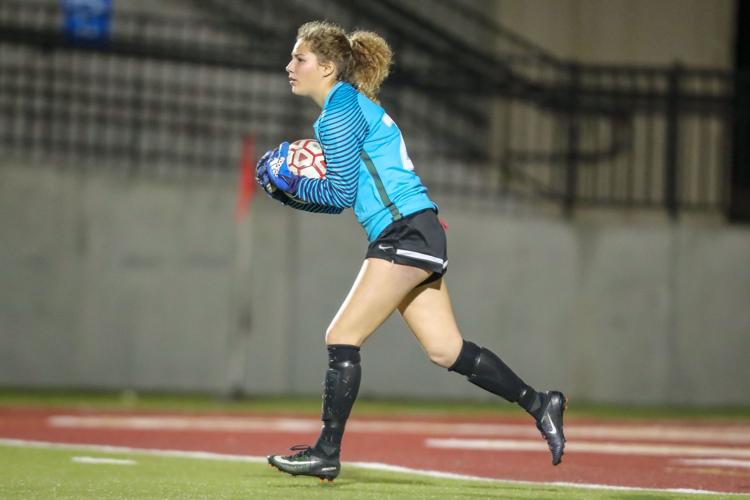 But a very unlikely hero put the Indians on the board first instead – Marina Lopez, who had started the season as a defender before being moved up to defensive midfielder midway through. The senior got a pass from top scorer Alexia Kountouris, also a senior, and carefully lobbed a 15-yard shot over the head of Crushers freshman keeper Carla Magana and into the net for a 1-0 lead in the 21st minute.
After scoring the first goal of her high school career and getting hugs from teammates, she turned around and buried her face in her hands, wiping away tears as she jogged back to her position.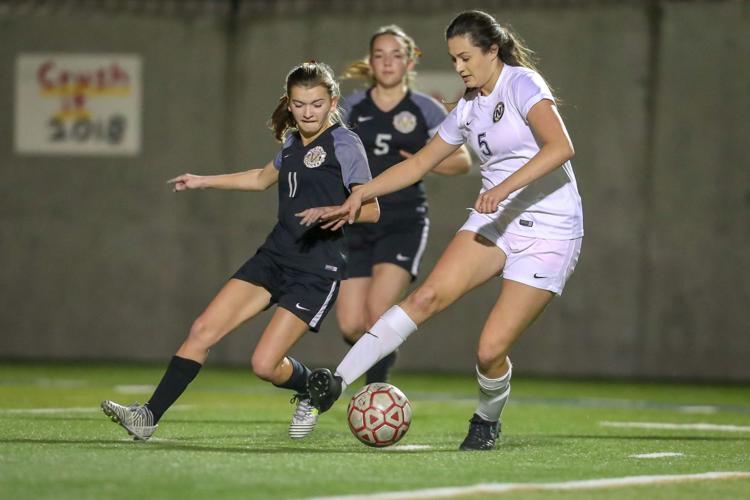 "Last year (in a Big Game) I gave an assist to Eva Gomez from half-field, but this was very special," she said. "My goal this year was to win both Big Games and that's what we did. We gave it our all. We were very happy with how it ended."
Asked how someone who played half the season as a defender was able to put such a delicate touch on the ball, she said "I would go out with my brother and his friends on days we didn't have practice always practice my shooting."
Napa head coach Milton Gallegos said Lopez "wasn't too crazy about" being moved to defensive mid at first.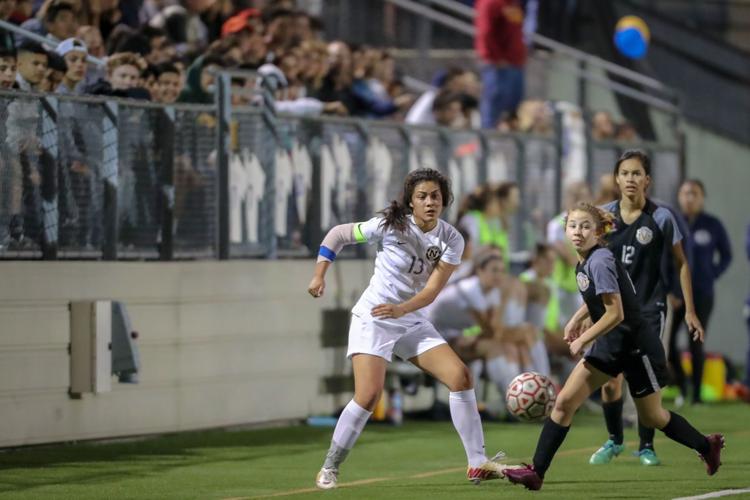 "She's a wing back and she loves playing back there," he said. "But we talked to her and groomed her for it and, through trial and error, she was able to defend their best center midfield player and start our attacks. Over the last eight games, she's really taken that role personally and made it her own."
Four minutes later, Berenice Lara-Gonzalez – holding her right arm close to her body, as if she was still wearing the sling she'd used all week – got a through ball from fellow senior captain Hannah Williams, found herself facing Magana one-on-one, and drilled a shot left of the keeper and into the corner of the net for a 2-0 lead.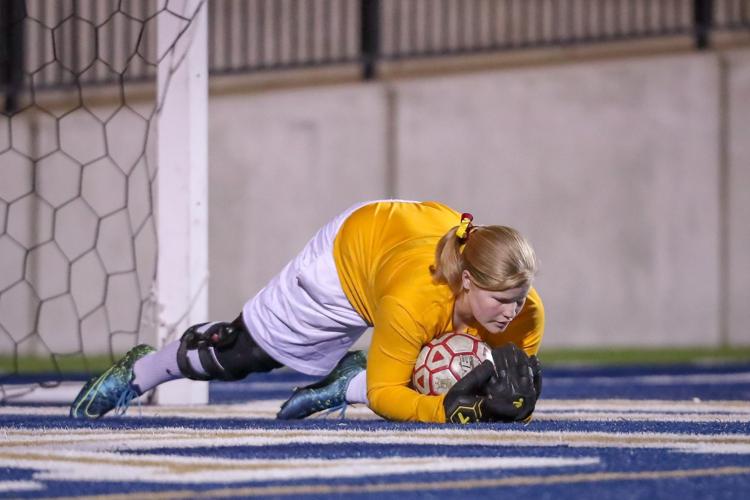 "They've been working on that through ball for the last couple of weeks," Gallegos said.
Lara-Gonzalez, despite sustaining a slight break in the arm after scoring the only goal in the previous Big Game, had missed only two games.
"Bere has been playing with us for three years now and that girl's got every bump and bruise imaginable, but we have to drag her off the field," Gallegos said. "Either she can't run or she has to be completely hurt for her to come off the field. But she's more than all heart – she's physical, she's dominating, she's a leader, she plays by example. Most other players I would have pulled off and said 'That's enough,' but no matter what, I wasn't going to drag my senior captain off the field. She was going to fight to the end.
"Her arm is hurting her, and (in a 2-0 loss at Armijo on Thursday), they kind of made a point to shoulder her up on that arm. So I think she was more being cautious by keeping it closer to her body to protect it than unable to actually use it."
Lara-Gonzalez nearly scored again on a corner kick in the final minutes of the half, but her header went just over the net. Deeik tried to halve her team's deficit just after that with a direct kick, but it also sailed over.
Kountouris had a second-half shot slam off the crossbar.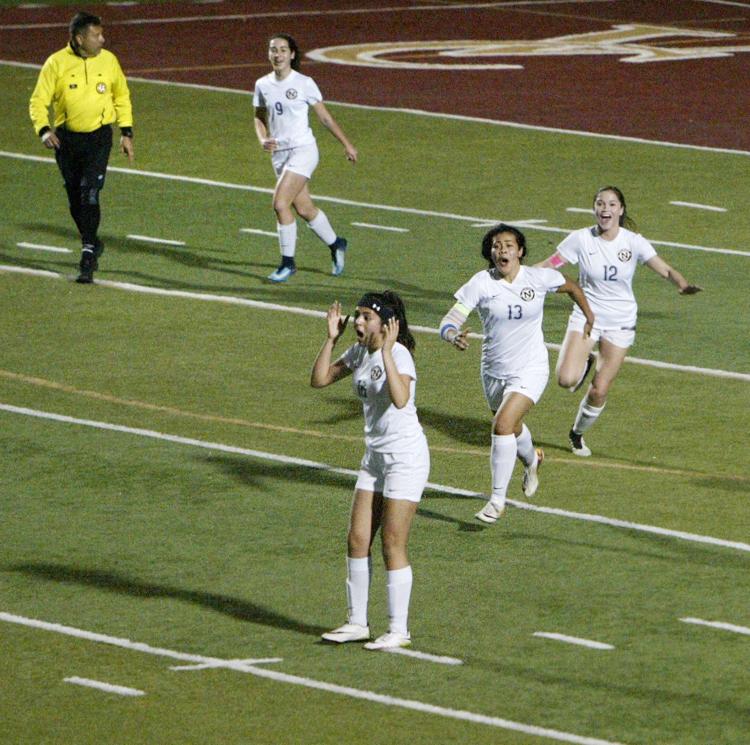 "I might give Alexia a post for her senior gift because, whatever it is about that 18-by-24-foot frame, she's hit it too much – I think a good 15 times this year," Gallegos said of his leading scorer with 10 goals. "She sends a rocket that the goalie's not going to get it and you hear that ding."
Sam Lintao took over as Vintage's goalkeeper in the second half and kept Napa from building on its early lead with several diving and leaping saves.
"Even outside of the two goals, I'm proud of this team," Gallegos said. "We came in with an idea of what we wanted to do in this game and we executed, from beginning to end, all 80 minutes. The biggest thing we focused on today was our defense. We hadn't scored in the last couple of games, so we wanted to shut them down. They got a couple of shots on goal but it didn't seem like they had any clear ones that put Grace (Vlandis, Napa goalie) in danger except one little skirmish in the first half."
He complimented the five players who rotate on the back line – seniors Lily Delgado and Rory O'Toole, juniors Noelle Core and Jenny Valdez, and Sophia Conversano, who was called up from the junior varsity for league play.
"My five ladies that play defense, I couldn't be prouder of them. They really stepped up today," he said. "Against Armijo we put together a really strong effort and really made them sweat, and they scored two late goals on us. The team was hungry and Armijo left a bad taste in their mouth, and with the emotion of Senior Night and Big Game, from the moment the girls arrived they were focused and anxious to get started, and I think from kickoff we showed that."
Vintage JV 4, Napa 2
Annie Sanchez scored two goals for Napa (4-4 MEL), including one that tied it 1-1 in the early going. But Vintage (6-1-1 MEL) responded with three unanswered goals to pull away.