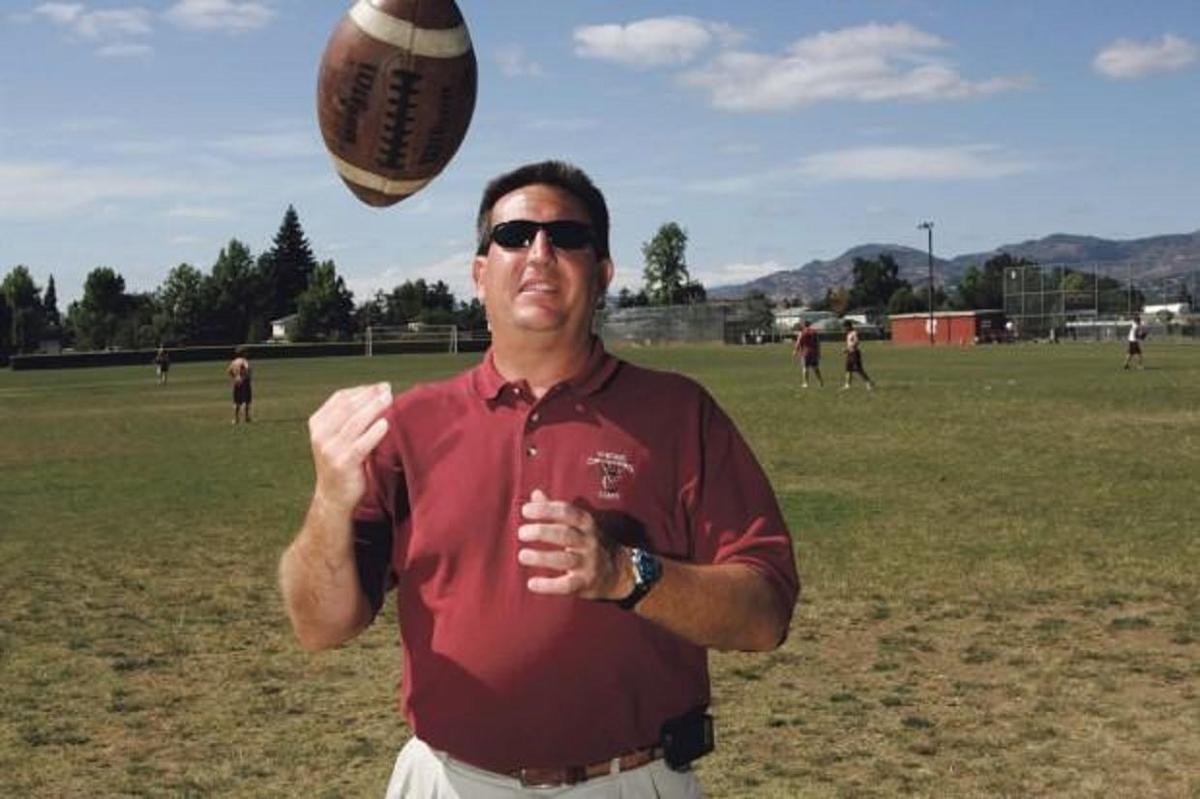 There is so much Jim Costan looks forward to with his move to Georgetown, Texas.
The former Vintage High School head football coach, who retired last week after 28 years with the Napa Valley Unified School District, is excited about not only moving into his new home and playing golf in the Del Webb community of Sun City Texas, but also being close to family. His father, Don, and brother, John, live in the area.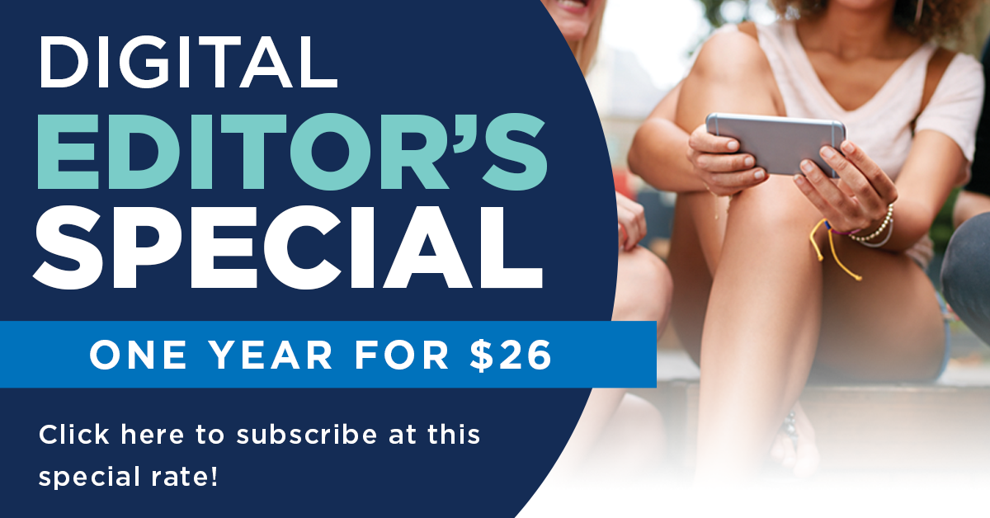 Quality journalism doesn't happen without your help. Subscribe today!
SPONSORED: Support local news coverage and the people who report it by subscribing to the Napa Valley Register. Special offer: 1 year for $26!…
"It's going be nice. It's a golf cart community. I've got my golf cart already ordered," said Costan, 59. "It will be the first time in 30 years that I've lived in the same town as my family, and so I'm looking forward to that part of it. My brother likes to play golf and do the things that I like to do. There's just a lot of things to do there. I'm looking forward to just being able to relax and have some fun."
According to its website, delwebb.com, "This Georgetown retirement community has it all with three world-class golf courses, two state-of-the-art fitness centers, outdoor sports fields, lakeside amphitheater, and resort-style pool."
Costan is also excited about getting out and seeing some high school football games on Friday nights in the fall. Six teams from the state of Texas, led by No. 4 Westlake of Austin, are in the Preseason MaxPreps Top 25 high school football rankings, announced on Tuesday, June 22 by maxpreps.com.
"I'd like to see what Texas football is all about and the Friday night lights," he said.
Costan won't have to go very far, as the Georgetown Eagles start their 2021 season on Aug. 27 against Belton. In driving past Georgetown High, Costan has seen Bernard Birkelbach Field, an 11,418-seat stadium that features a video scoreboard, as well as the indoor practice facility.
"I've driven past the school a couple of times — it is just immaculate. Their stadium is huge," he said.
Costan has been involved in football since elementary school and led Vintage's program for six seasons, from 1994-1999, compiling a 30-29 record as head coach. Costan directed the Crushers into the CIF Sac-Joaquin Section Division I playoffs in 1994. He resigned in November of 1999. He was the fourth head coach in VHS football history.
He plans to take some time to decide if continuing to coach is in his future.
"I think I'll take a year off, because I'm getting there so late," he said. "And then I'll see what happens in the offseason. I mean, I may miss it so much that I want to get back in it."
He played football at Kennedy High-Sacramento, going both ways at tackle on the offensive line and as a linebacker on defense. He graduated in 1980.
Costan graduated from Sacramento State in 1985 with a degree in P.E. He got his state teaching credential from National University.
Before coming to Napa and joining the staff at Vintage in 1993, Costan coached two years at his alma mater, Kennedy, in 1983 and '84. He was an assistant at American River College-Sacramento from 1985 to 1990, coaching tight ends, defensive line and offensive line and serving as special teams coordinator.
"I've either played or coached football since I was probably 10, 11 years old," he said. "Football has gotten me everywhere that I've been. It got me here to Vintage High School. It's kept me here at Vintage High School. It got me in the P.E. Department. Without football, I wouldn't have been over at American River College. So I owe football a lot, because it's definitely guided me through my professional life."
Costan was an assistant under Dave Shipp, Les Franco and Billy Smith on the Vintage football staff. He was also on Rich Cotruvo's staff and Brandon LaRocco's staff at Justin-Siena, coaching as an assistant on both varsity and junior varsity teams.
At Vintage, he taught P.E., health and sports medicine.
"I've been involved in teaching and coaching since the mid-'80s. It's time for a little break," he said. "It's been fun. I don't know if I'll ever get coaching out of my blood. I enjoy that."
He was also the head coach of a Swedish American youth football organization, the Kristianstad C4 Lions, from 1989 to 1991, overseeing three teams in the club program. The club was based in Kristianstad.
Costan coached other sports at Vintage. He was the head coach for track and field  as well as for boys golf. He was also an assistant coach for boys golf.
He enjoyed all of his years at Vintage — teaching and coaching, leading teams as a head coach, and being involved with three sports.
"We have great, great teachers here and a great staff at Vintage High School," he said. "I really enjoyed the kids. It's been a fun ride. That's why I never left.
"The fun part is watching them perform and execute what you've taught them to do. Just helping kids out and watching them develop are some of the greatest things that you can do. Being a coach and watching them grow from their freshman year to their senior year and how hard they work and things like that is exciting. I think it's what keeps you in coaching."
He is proud of his work as a football coach and looks forward to following Vintage from afar. The Crushers have been one of the top teams in the CIF North Coast Section under coach Dylan Leach since 2018. Leach took over the program in 2016 and has led Vintage to a 38-13 record.
The Crushers have won three straight Vine Valley Athletic League titles and won three NCS playoff games. They were able to play only league games this spring because of the COVID-19 pandemic. Vintage was 10-3 during the 2018 season, 10-2 in 2019, and 6-0 this spring.
"The football program leads the school. It's one of the first sports that starts off, and there's such a high reputation in Northern California for this school," said Costan. "It's important to do well. They're on the right course right now. They're doing the right things.
"It was a special feeling to be a part of a program that had such a high reputation. You knew when you went out there to coach that you had to do your very best because that's what was expected in this town. The town expected you to do well, so you always went out and tried to do the best you could, every day in practice and in games."
It's also an emotional time for Costan, leaving a job, a school district, and a community that has been his home for so many years.
"It's going to be tough. It's really been hard for me to say goodbye to a lot of my friends, because I've been associated with them for such a long time. Retiring and leaving — that's been tough. I may never see some of these guys again. Anytime you live in a community for almost 30 years, it's tough to leave."
Costan is now looking forward to settling into his home and new community, which is 26 miles north of Austin.
"I just decided with my family all being back there, this is a good time. The numbers were right for me, that I can live back there off my pension. It just seemed like the time to go," he said.
Horton commits to New Mexico
Christoph Horton, a 6-foot-4, 210-pound tight end/wide receiver for Napa High School, announced his commitment to the University of New Mexico on June 8.
Horton announced on Twitter, @ChristophH2022: "After a great visit I am very thankful to announce that I have committed to The University of New Mexico!"
Horton was recognized for his play at tight end at the Sacramento State Mega Camp in a report at 247sports.com on June 16.
"Naturally, it was some of the local prospects who left the biggest impressions," 247sports.com reported
California schools in Top 25
Four schools from California, led by No. 1 Mater Dei-Santa Ana, are in the Preseason MaxPreps Top 25 high school football rankings, announced on June 22 at www.maxpreps.com.
St. John Bosco-Bellflower is No. 3, De La Salle-Concord is No. 17, and Servite-Anaheim is No. 21.
Catch up on Napa County's top sports stories