Three Napa High track and field athletes will be going Down Under to get up and over, and longer and faster, than they ever have before.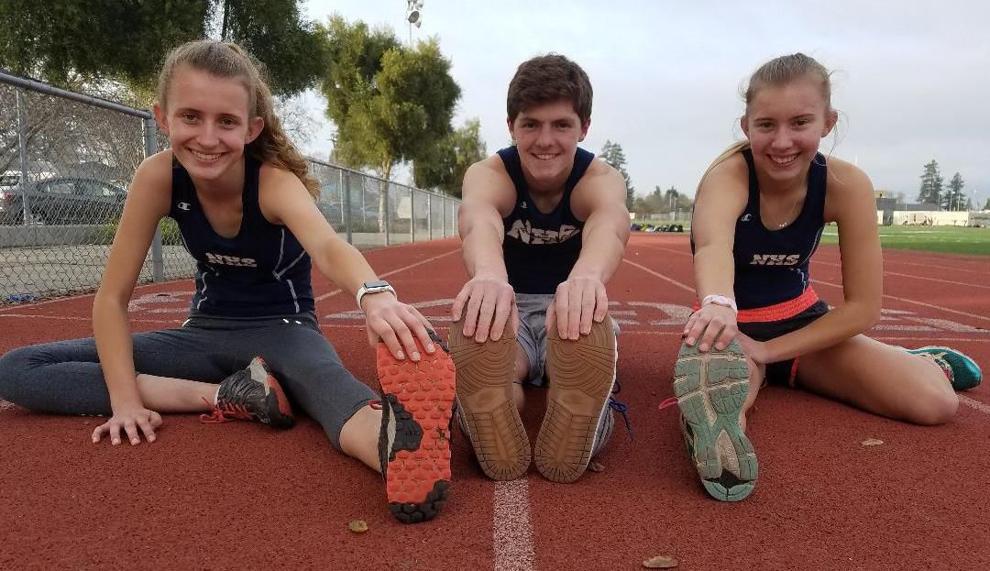 Through Down Under Sports, seniors Jared Kenney and Bella Oggenfuss and sophomore Mia Oggenfuss will compete in the 18th annual International Games July 13-15 at Griffith University on the Gold Coast of Queensland, Australia, spending the first part of the 10-day trips acclimating to the weather – it's winter there that time of year.
"Just going to Australia is an amazing opportunity, something I've always wanted to do, and we've kind of been handed this chance to do track, which is something we love, and travel," said Bella Oggenfuss, adding that competing in the high jump against athletes from other parts of the world will be "really exciting, amazing."
Kenney who throw the discus and shot put, is usually dwarfed by the football-player types he usually competes against in his events. But he won the discus at last year's Monticello Empire League Championships with a throw of 141 feet, beating the runner-up by over 16 feet.
"I'm one of the skinnier guys," admitted Kenney, who would notch his personal record of 145-6 a week later at the CIF Sac-Joaquin Division I Subsection finals. "But, for the discus especially, it's more technique than strength and power. I'm hoping to get a better PR this season, and while I'm in Australia, get better there as well."
Mia Oggenfuss – whose last name is pronounced "OH-gen-FOOSE" – has a PR of 5 feet, 2 inches in the high jump, and also enjoys the triple jump.
Though she and her sister were born in Switzerland, they moved to the United States when she was 5 and haven't been back since, so she said Australia should be eye-opening for her.
Bella Oggenfuss hopes to continue competing in track and field in college while majoring in film production.
"I like to make short films and things like that on my own time," she said. "Maybe I'll make one of our trip to Australia."
Kenney said he looks forward to visiting the Great Barrier Reef while he's there.
"That would be really cool – except it's winter there when we go," Mia Oggenfuss noted. "I know it gets really hot in the summer, but I'm not sure about winter. I think it's similar to what winters are here in California, so I don't think it will be out of the blue for us."
Before that, Kenney plans to make some noise in his final year of high school track.
"I'm actually looking to break the school record this year, which is 164-11. I'm looking to pass up that with a lot of hard work," he said. "Over the summer I was able to push my numbers up to the mid-150s, so I'm hoping to keep pushing forward."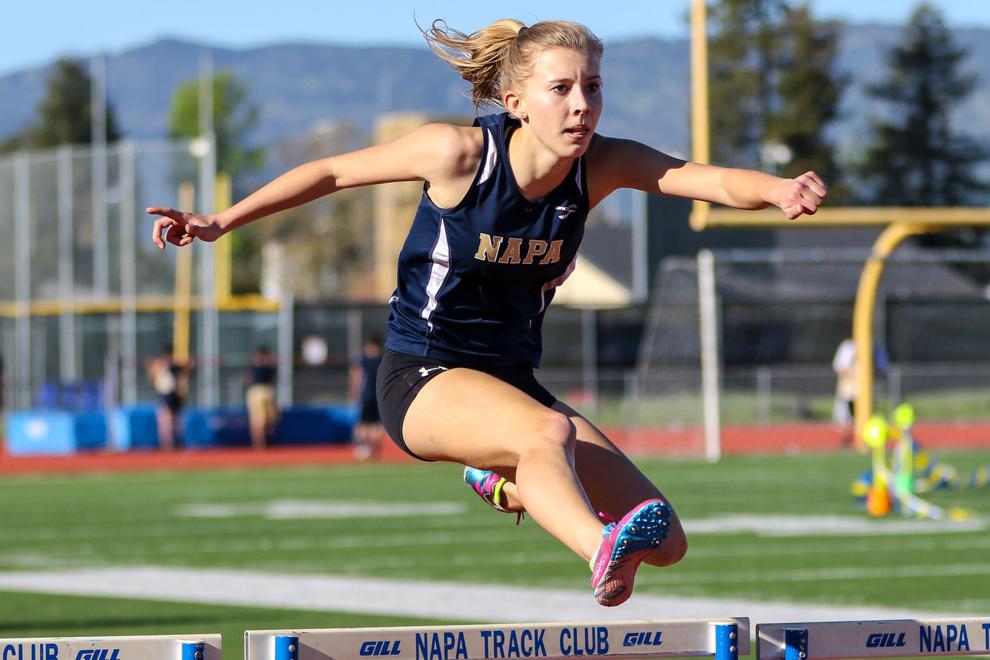 Bella Oggenfuss said she hopes to clear at least 5-4 in the high jump and break 50 seconds in the 300 hurdles this spring.
"Same for me in the high jump," her sister added, "and I also want to get over 32 feet in the triple jump."
One of the Napa High assistant coaches, Tony Giovannoni, has had all three athletes in his Napa Track Club.
"They've always been among the hardest workers when it comes to practice. A lot of kids are little more playful, but these three are all pretty serious and do their work and stay focused when they're out there – and they're just good kids to be around. So I'm not surprised that they're doing this. They take (track and field) seriously and they enjoy it, so it's great."
Giovannoni said he doesn't know much about the Australian meet but that "it definitely can't hurt" for the trio to compete in it.
"We've never gone out of the country," he said of the track club, "but we've gone out of state several times and it's always a great experience to get a chance to travel and see different areas. Getting on that big stage is always a good thing and gets the kids used to it, so if they get to a big meet here like the (Sacramento) Meet of Champions or qualify for the state meet, they kind of have an idea of what they're going to face as far as tough competition and big crowds."
Bella Oggenfuss first posted her high jump personal record mark of 5 feet at the 2016 Subection finals in Elk Grove, and matched it in a Saturday meet at River Valley High in Yuba City last March.
"I think that's what's helped them doing club track is they're used to being on that bigger stage," Giovannoni said. "An average club meet will have four to five times as many people at the MEL Championships, so MELs doesn't seem like a big meet to them and that helps them relax."
Napa High throws coach Tony Montelli, who enters his fourth season coaching Kenney, has been impressed with the senior's growth.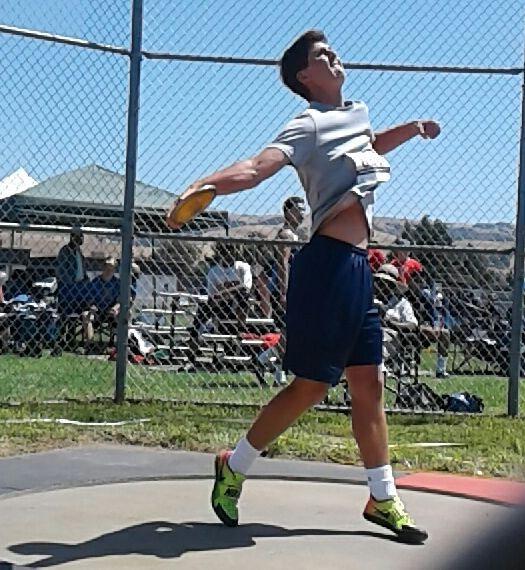 "There are very few athletes that possess both the physical ability and the mental and emotional discipline to achieve greatness. Jared isn't at his potential yet, but I have no doubt that with his work ethic and love of the sport, he will not take long," Montelli said. "If I'm being honest, he was just another kid when I first met him. After getting to know him and helping him see his potential, he has grown more than I think he even realizes. As an equipment manager last year he was already showing promise in leadership.
"He is one of my captains this year, and it's a good feeling knowing that he can handle the team with love and firmness. Jared is willing to do whatever it takes to not only be the greatest he can be, but also help his teammates get better. He spends more time in the rings than almost anyone I can ever remember. That effort shows. His numbers are incredible, especially when you line them up from year to year and meet to meet. The desire in Jared to win, individually and as a team, shows in everything he does.
"We are lucky to have him continue the legacy of so many great throwers that helped pave the way for him. For him to go around the world and compete and train with some of the best athletes of his generation is an incredible honor and I couldn't be more proud."
Kenney hopes to first pass up the 2011 mark of 156-3 recorded in 2011 by then-senior Cody Gochenour, whose long practice throws forced the school to make the fence between the throwing area and the softball field higher.
Giovannoni doesn't coach throwers, but knows a good one when he sees one.
"The way I can usually tell is the guys who are really good start hitting the back of the softball fence, and I know he's been at least skipping them off there and hitting it," he said. "I know he's got really good, quick technique. He's not a real big guy, but he's quick and he's been throwing it for enough years now that his form's pretty good."
Giovannoni has coached the Oggenfuss sisters since they were in elementary school with the NTC.
"Mia had a really good breakout season last year as a freshman," he said. "I think I started coaching her when she was in the third or fourth grade and she has steadily been increasing her height and all of a sudden, from eighth grade to ninth grade, she made a really nice jump and got herself up to where she's at the top of the league. Hopefully she'll go a little higher this year.
"Bella has always had really good hurdle form, and the 300 hurdles is the niche she has fallen into. She didn't have quite enough sprint speed to hang with the big dogs in the 100 hurdles, so I think the 300 is the better fit for her."
Giovannoni said the sisters push each other.
"Bella is right there, too," he said. "It's funny with the high jump. You just keep banging on that door and banging on that door and seems like you can't go anywhere, can't go anywhere and then, boom boom boom, you go up three or four inches at a time. Sometimes you wonder if it's more mental than physical, but you just never know when that breakthrough's going to come. You have to just keep pounding away. Mia will be vying for a league title in that this year.
"They're both good all-around athletes. If we could put them in six events, we'd probably would. They can do a little bit of everything."
The three athletes are asking the community to help in offset the costs of their trip by visiting their donation websites, which have been shortened here for publication purposes – bit.ly/2DD2fGg for Kenney, bit.ly/2G9f3BN for Bella Oggenfuss, and bit.ly/2mzcxeW for Mia Oggenfuss.