Tyree Reed has made a habit of achieving personal goals.
If the junior outfielder from the American Canyon High baseball team wants to accomplish something, more than likely you can count on him to do it.
He predicted, prior to his first season with the Wolves after transferring in from Will C. Wood High School, that he would be the Most Valuable Player of the Vine Valley Athletic League. He successfully crossed that off his list at the conclusion of the season months later.
Against Benicia last month in one the Wolves' final games of the year, since their season was put on hold due to coronavirus concerns shortly after, Reed told his coach in the middle of an at-bat that he would hit a home run. He sent the next pitch over American Canyon's right-field wall 320 feet away.
Confidence is at anything but a premium for the 6-foot-2, 180-pound lefty, whom Prep Baseball Report recently named as the No. 1 junior in the country. Even with the recent cancellation of his highly anticipated second season with the Wolves, the Oregon State commit is determined to stay focused on achieving his next set of goals, a list that includes reaching the big leagues.
Talking to those who have been around him over the years is more than enough to convince you that he not only has the skill to do so but also the drive, determination and work ethic that are required to reach any sport's highest stage.
"As far as talent, there's no doubt," American Canyon baseball head coach Matt Brown said when asked if Reed is the best player he's ever coached. "I would put his work ethic up there with anybody. It's been fun for me to watch him and just have him be a part of our program."
Reed arrived at American Canyon prior to his sophomore year. He had just come off a freshman season with Wood in which he had batted .292 with 19 hits and 21 runs scored in 22 games. He said he transferred for several reasons, but mainly because it would be easier for his family.
At that point, the Vallejo native was starting to come into his own as a prospect. He had been a standout during his early playing days with East Vallejo Little League and had just been selected to play on Team USA's U15 team. He went on to bat .318 with 7 hits and 10 runs scored in the USA's nine games at the WBSC U15 World Baseball Cup in Panama that fall, which ended with him bringing home a gold medal.
He's only gotten better since.
Even though he missed a chunk of his first season with the Wolves later on that following spring, he still had arguably the best individual season of anyone in the VVAL. In just 16 games, Reed batted .481 with 25 hits, 19 RBIs, 8 stolen bases, 5 doubles and 4 triples, en route to being named the league's MVP.
"That's probably one of the more defining moments where I realized he was special," said Dyron Rolling, head coach of the Vacaville Admirals, Reed's travel ball team.
Every year, Rolling takes time to write down personal goals with each of his players. Reed's goal that year had been to win MVP, which he had gone to do with ease. It wasn't the first time, and it likely won't be the last, that Reed has impressed Rolling.
"We've met every goal we've put on paper," Rolling said.
Other than his parents and teammates, there likely isn't anyone who has spent more time with Reed than Rolling over the past few years. Rolling first saw Reed play during Little League and was enamored with his talent almost instantly. Reed, now 17, was 10 at the time and was a lanky but athletic kid gifted with plenty of natural ability.
At that stage, he was already showing flashes of the player he is today. His speed and arm strength stood out as physical tools. His batting prowess for contact and power, on top of his fielding ability, showed he was a more than your average freak athlete.
"When you see a player like Tyree, they just don't come along that often," Rolling said. "They're kind of unicorns. A five-tool guy is very hard to find at a young age."
Following that season, Reed's team dissolved and Rolling swooped up the lefty oozing with potential. The two have been together ever since.
Rise to the top
Reed got his start with baseball early in life, around the time he was 4.
He dabbled in other sports over the years – soccer, football, basketball – but the diamond was where he kept returning.
"That's where I was happy," he said. "You know, as a kid, you want to try out new things and play a bunch of different sports. But I think baseball, just the game itself and the atmosphere and the people that I played with, all made it enjoyable."
Reed grew up rooting for Yankees of the late 2000s, such as Derek Jeter, Alex Rodriguez, Robinson Cano and Vallejo native CC Sabathia.
"That's the guy," Reed said of Sabathia. "Just growing up and watching him play and just knowing that he came from my city and made it to where I want to be one day. CC was a big part of that."
Reed really began garnering attention for his baseball talent around eighth grade, he said. That was the same year he did his first training event with Team USA, which led to Division I college programs starting to reach out. He took his first unofficial college visit that year to Oregon State, the school he verbally committed to in October, but his recruitment and rise to prep baseball prominence truly took off the summer after his sophomore year.
That was a busy several months for Reed. He played in a handful of the top showcase baseball events in the country, including the Perfect Game Jr. National Showcase and the Area Code Games, in addition to playing a full travel schedule with the Admirals.
Rolling called it a "breakout summer" for Reed.
But heightened notoriety also brings attention, both good and unwanted. For every Division I coach calling, one can count on professional agents and "advisers" reaching out as well. They offer their help and assistance, usually for something in return down the road.
It's been a new and tricky world, one Reed and his family have learned how to navigate on the fly over the years.
"After last summer, things started to pick up with people wanting to call and messaging," said Tiesha King, Reed's mother. "Then I said to myself 'There's joy in this but it's also scary' because people are coming at you and your child from every direction and you have to kind of be leery of opportunities and you have to start being more cautious because your child becomes the center of all this attention."
For his part, Reed just tries to stay focused on himself and what he can control. He still plays the game with joy, his coaches say. Regardless of whatever accolades and recognition he's already earned, he continues to work on his game, determined to not rest until he achieves all he sets out to do.
"He knows how good he is, but he is also coachable," Brown said. "He genuinely listens, and if it's something that he can apply to his game and get better, he wants to do it and is eager to do it. His work ethic is tremendous."
Brown has seen his fair share of impressive moments from Reed over the past year-plus he's coached him. During a game against Antioch late last season, with both teams out of playoff contention, Reed showed off his defensive talent in the outfield.
With two outs in the first inning, an Antioch player smashed a ball into the left-center field gap for what Brown thought would easily drop for a double, if not a triple – had Reed not been patrolling center field.
"Tyree takes off, lays out, full extension, and catches it in the gap," Brown said. "Everybody's just kind of staring at each other from both teams. Even the umpires were like 'Holy cow.'"
A nearly identical play occured an inning later, this time with a shot to the right-center field gap that Brown thought was easily a triple.
"Tyree lays out and catches that one, too," Brown said. "He made three or four catches that game. That was like watching a video game. I mean, full extension, in the gap, and he caught it every time. And again, this game didn't mean much, but he went all out.
"They were plays that a 10th-grader had no business making."
Reed was likely on his way to having another outstanding season this spring, had it not been cut short to the ongoing COVID-19 pandemic. In just four games, he was already batting .462 with 6 hits, 2 runs scored, 3 stolen bases, 3 RBIs, and a home run. The long shot, against Benicia in the Wolves' third game, was his first in high school and came under impressive circumstances.
The Wolves were already trailing 3-0 in the first, but had two runners and no outs with Reed up to bat. A talented bunter, Reed went to lay one down on the first pitch but missed, leading to Brown calling timeout to discuss how they wanted to approach the situation.
"I told him if the third baseman is playing back and he wanted to bunt, he could," Brown recalled, "but I think we were down by three and I said 'we're probably going to need to hit our way back into this game.' He said 'yeah, I feel you … I'm going to lose one right here.' He said he was going to hit one out."
Brown doesn't remember seeing the ball fly over the fence on the very next pitch after the exchange. He was too concerned about making sure the other runners on base made it home. But he does remember hearing the roar of the crowd and the image of Reed bounding around the bases having just, as he put it, lost one.
"For him to say 'I'm going to right now' and then do it on the next pitch was pretty incredible," Brown said. "The defensive plays he made when he was a 10th-grader, I mean, no one would have blamed him if he just ran those balls down and took the best angle he could and tried to keep a triple to a double, and the fact that he knew he could make those plays and didn't think anything different. That's just his makeup.
"He's gonna make some teams pretty lucky playing for them."
A suddenly uncertain future
Reed will be back to suit up for the Wolves again next spring before he heads up north to Corvallis.
Immediately, though, his summer plans could be in jeopardy. Not only is Reed signed up to play with the Admirals again, he's also supposed to be travelling all over the country for more premier baseball showcases.
With the COVID-19 pandemic showing no signs of slowing down anytime soon, Reed is uncertain what the usually busy summer months will hold.
"It's honestly really hard for me because baseball is my life," he said. "I play, in all honesty, probably seven, eight months out of the year. … For me it's hard because I'm so used to playing so much. It's just hard when there's nothing I can really do."
For the time being, Reed is focusing on staying in shape and continuing to work on his game. Rolling said he's already setting up a home workout system at his house where he can help train Reed and keep him sharp if their summer plans do indeed fall through.
Reed has also been in contact with Oregon State's coaching staff and aims to stay in close contact with them regarding the status of his commitment. The baseball world is likely going to be undergoing some drastic changes over the next year-plus due to the pandemic, which may have an effect on how Reed advances in his career.
The NCAA recently granted spring athletes an extra year of eligibility, meaning college baseball rosters could become muddled. The MLB is also considering shrinking its draft from 40 rounds to just five this year, and 20 next year. This may not have a big impact on Reed, who is currently projected to be an early pick, but the baseball world he enters will be different regardless.
Like anything else in life that's out of his control, Reed doesn't seem worried about what his future may look like.
"I like to take things day by day and just continue to focus on myself and prepare myself for whatever the next step may be," he said. "At this point, all we do know is that I have a college scholarship and I've decided where I want to go. So I'm just focusing on being prepared for Oregon State and just kind of blocking out the noise."
Zuzu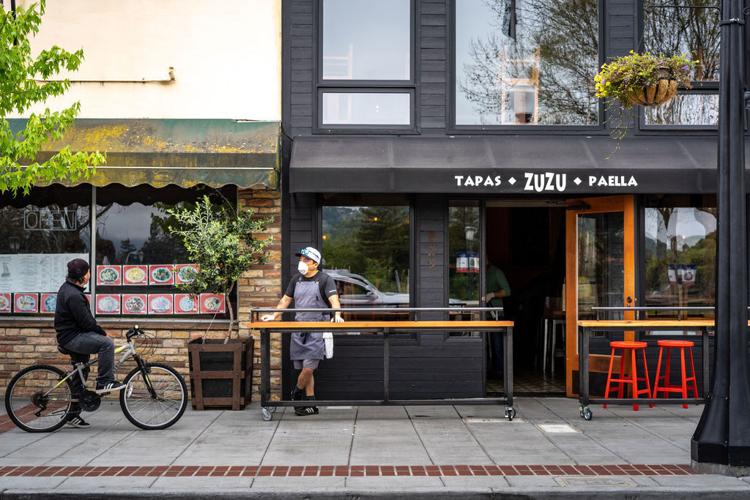 Lovina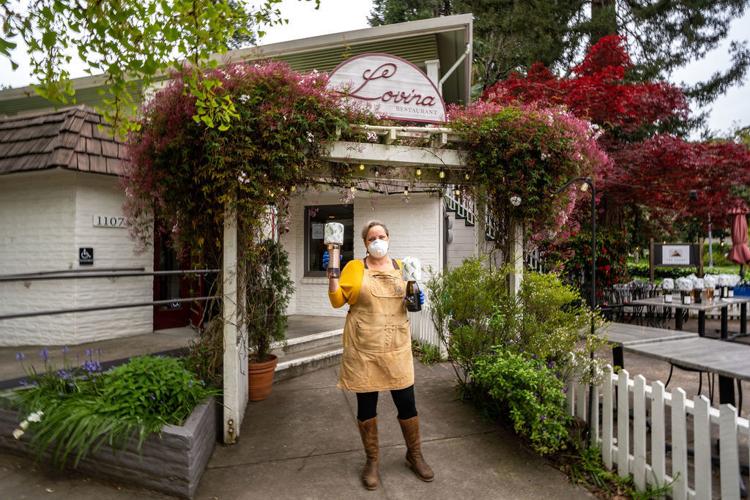 Calistoga Playground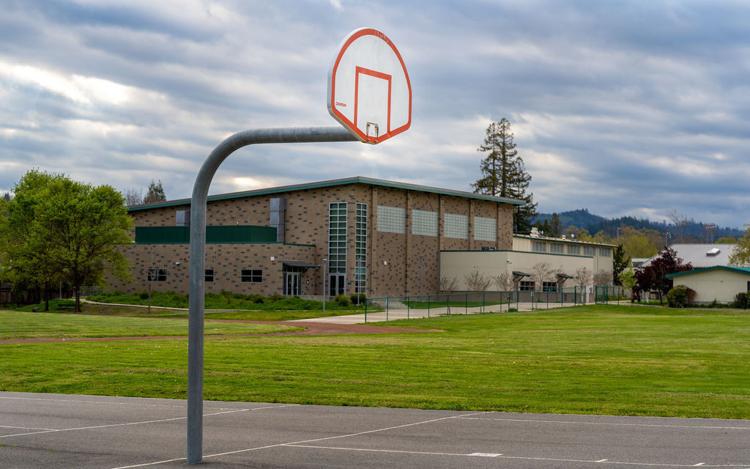 Hydro Grill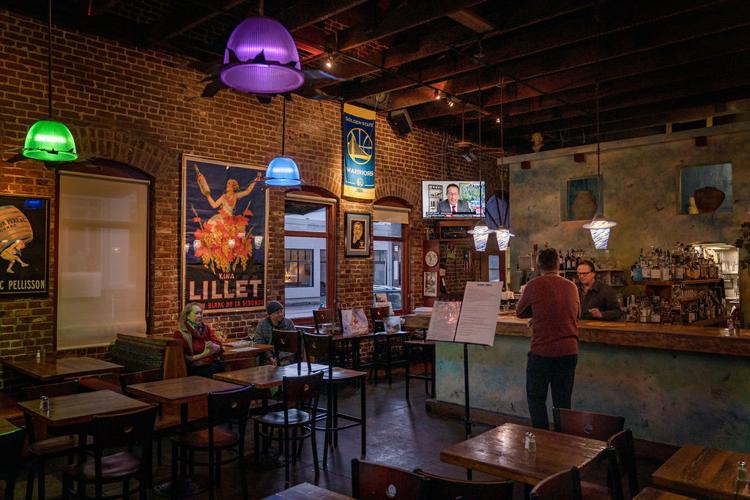 Johnnys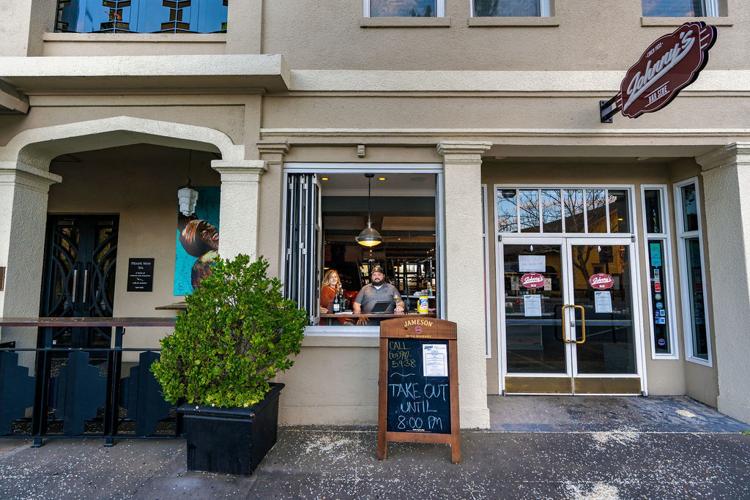 Puerto Valarta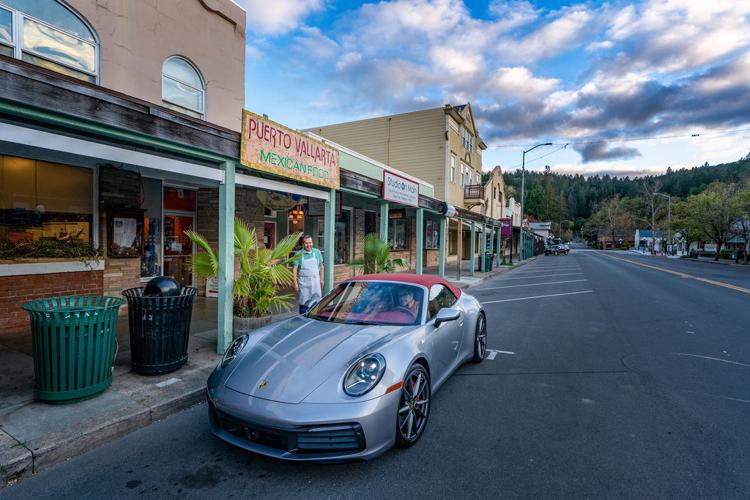 Calistoga Thai Kitchen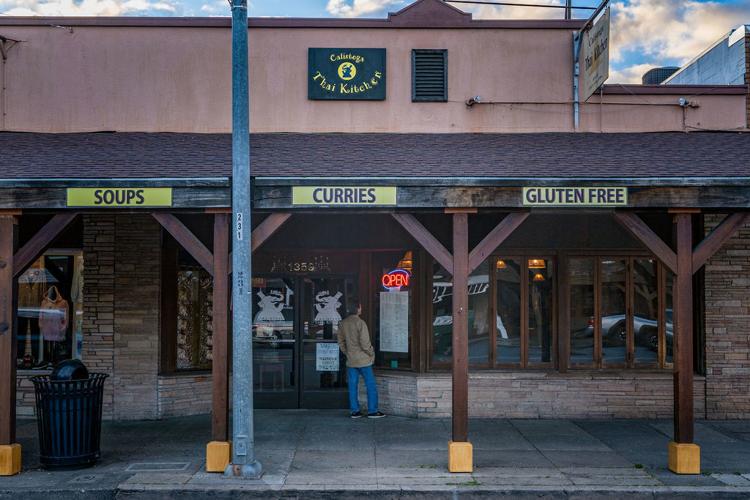 Theorem Vineyard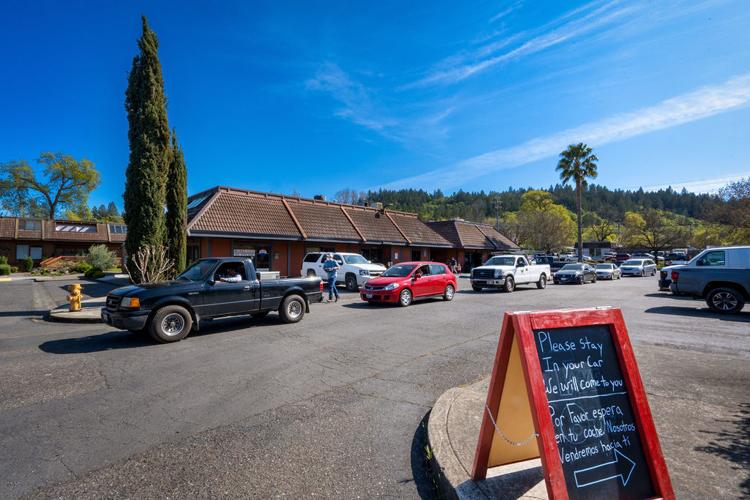 Evangeline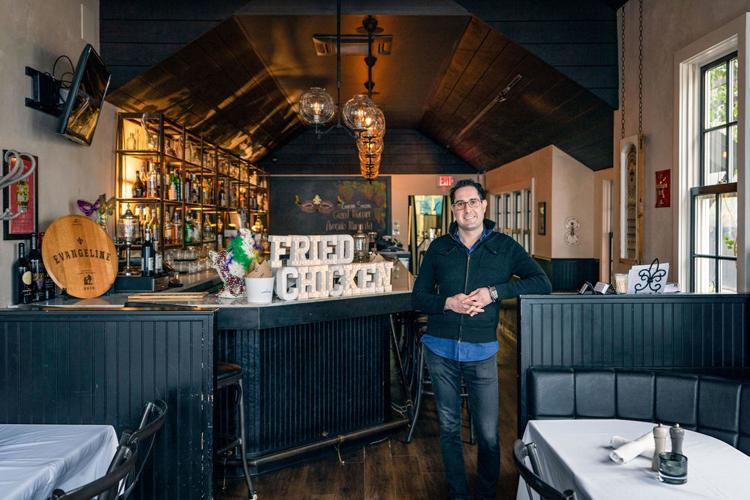 Napa Whole Foods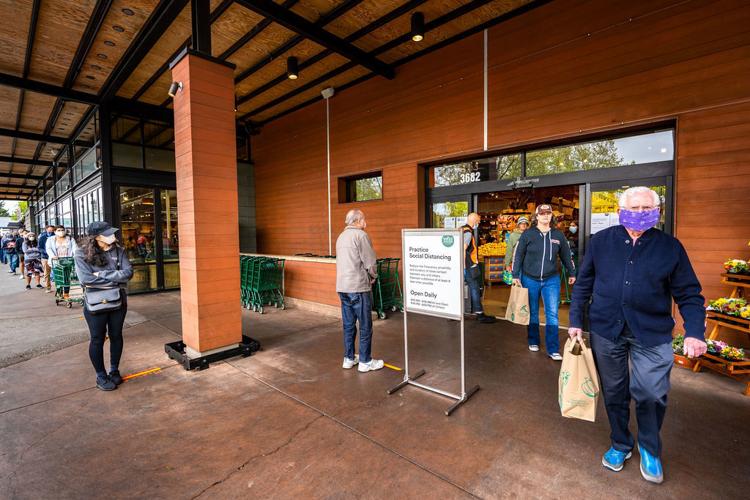 St. Helena Gott's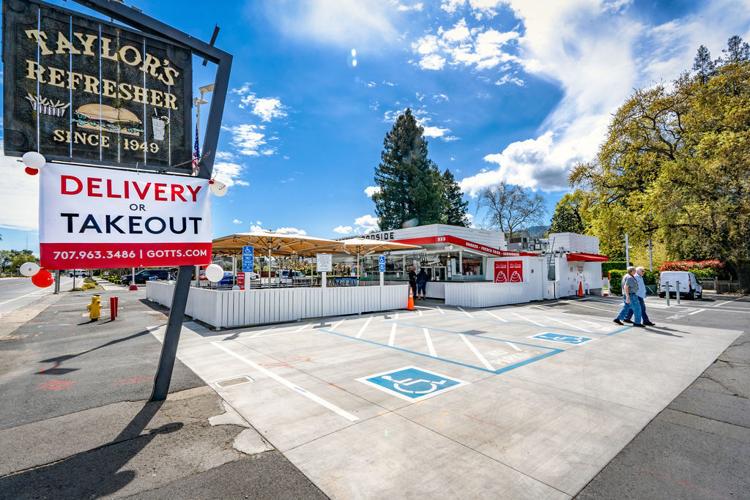 Press in St. Helena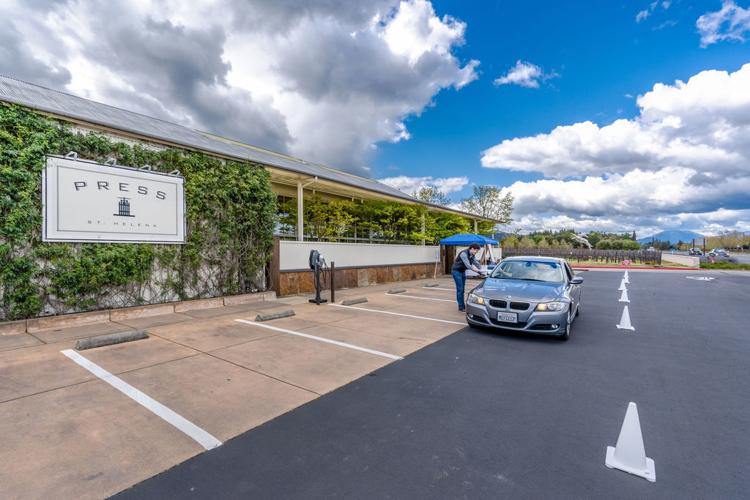 Tra Vigne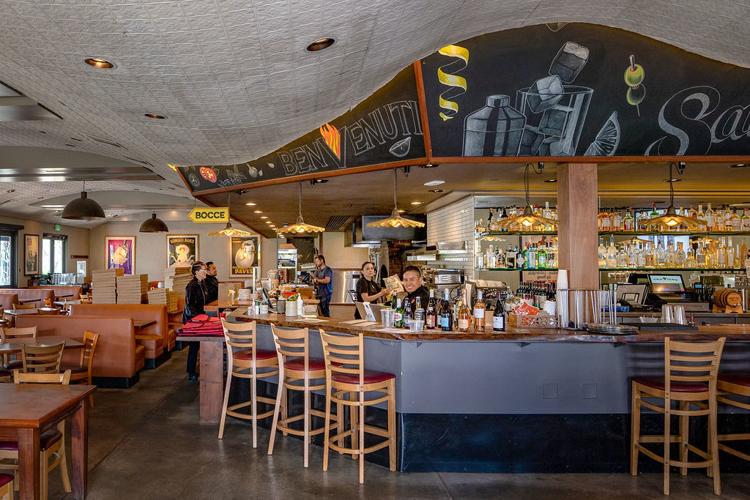 Napa Whole Foods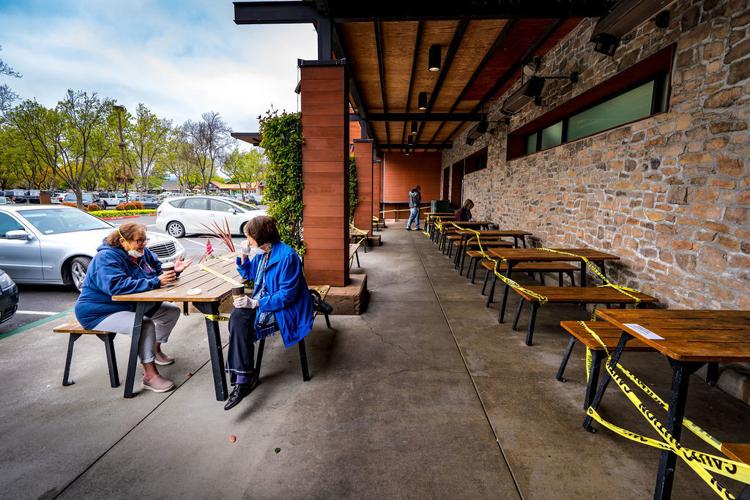 An empty street in Calistoga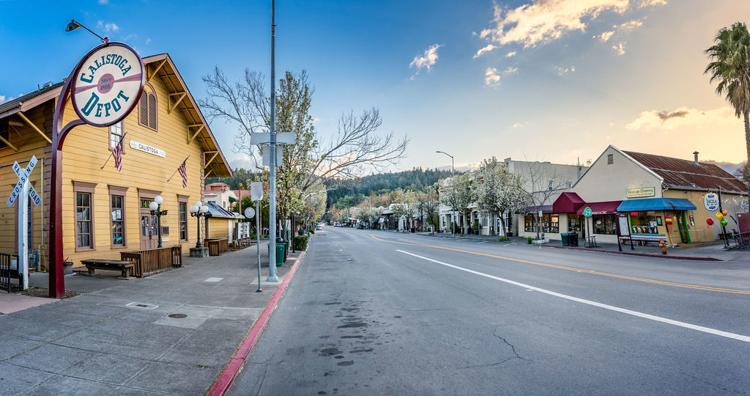 An empty Calistoga street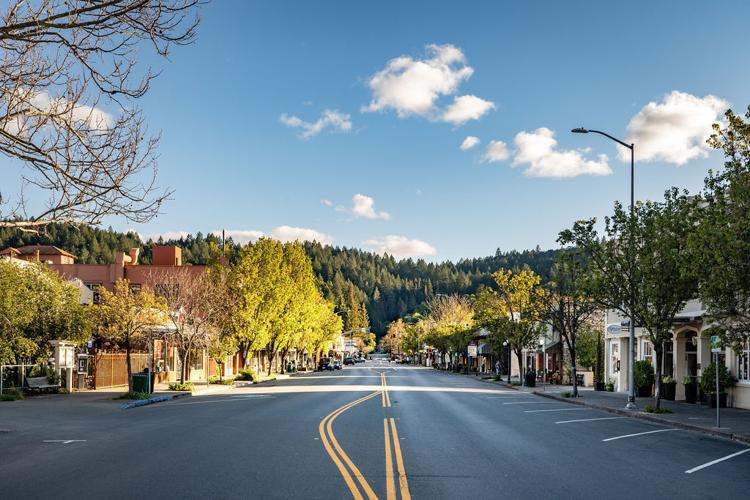 Ace Hardware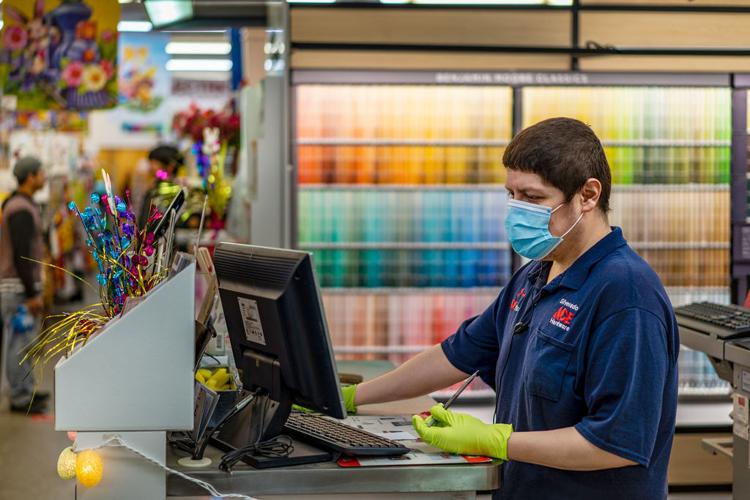 Ace Hardware in Calistoga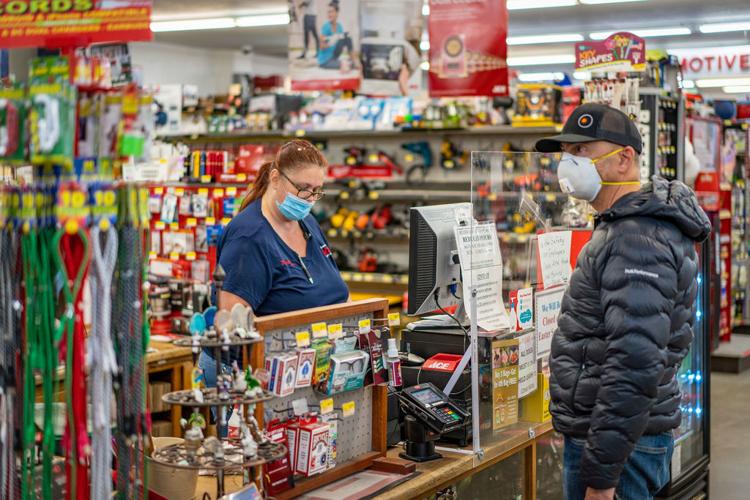 Calistoga CalMart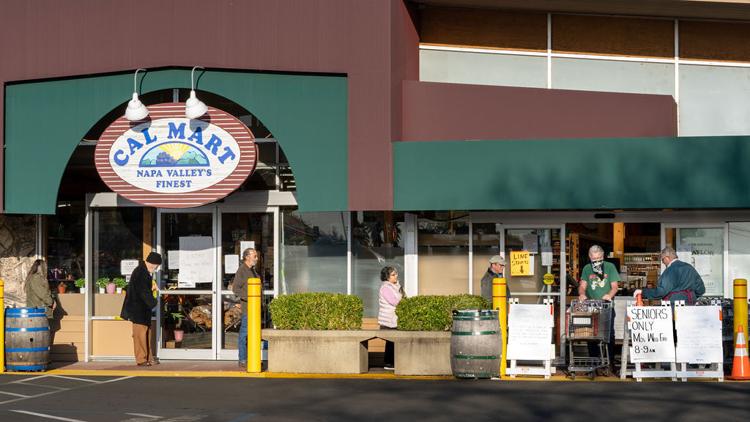 Calistoga Farmers Market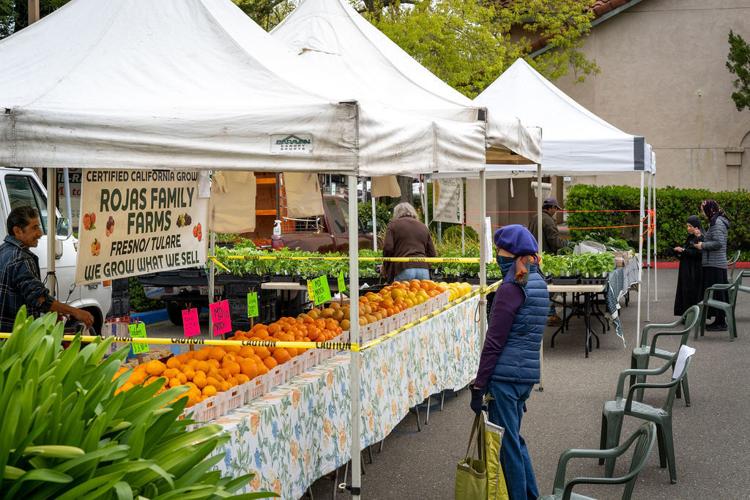 Calistoga Farmers Market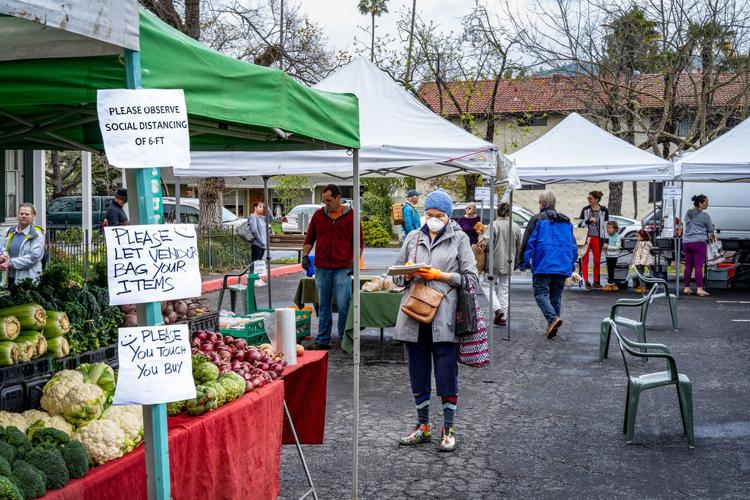 Calistoga Farmers Market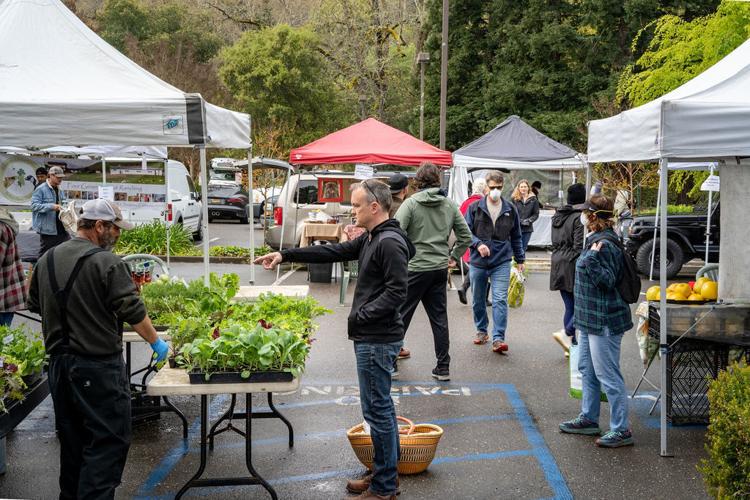 Calistoga Farmers Market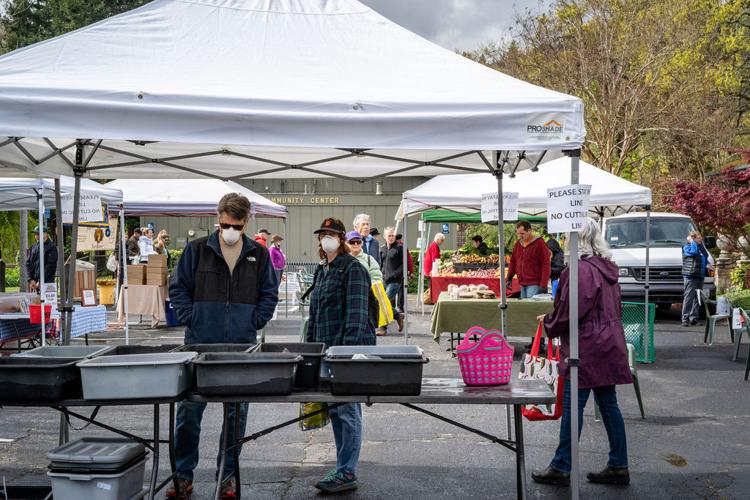 Calistoga Farmers Market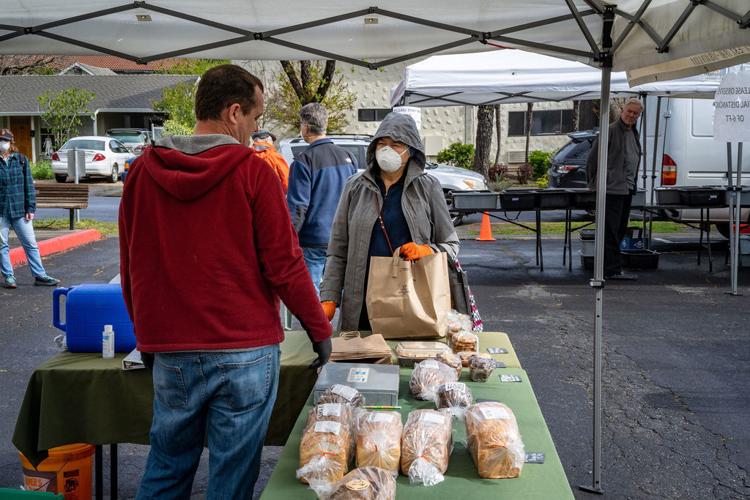 Calistoga Farmers Market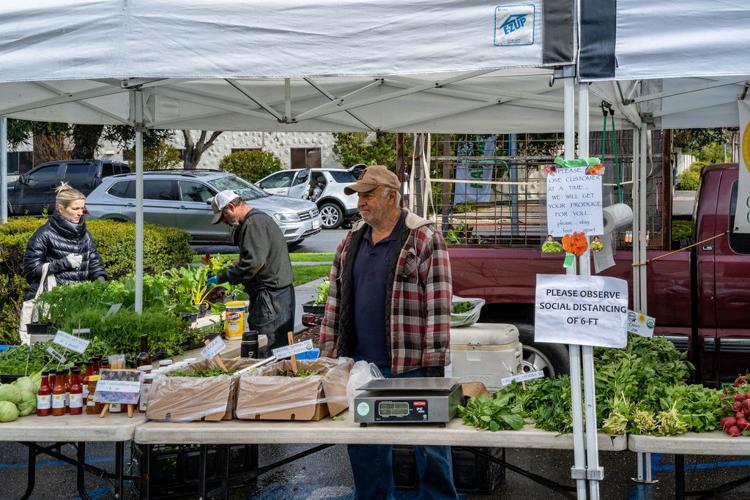 Calistoga Farmers Market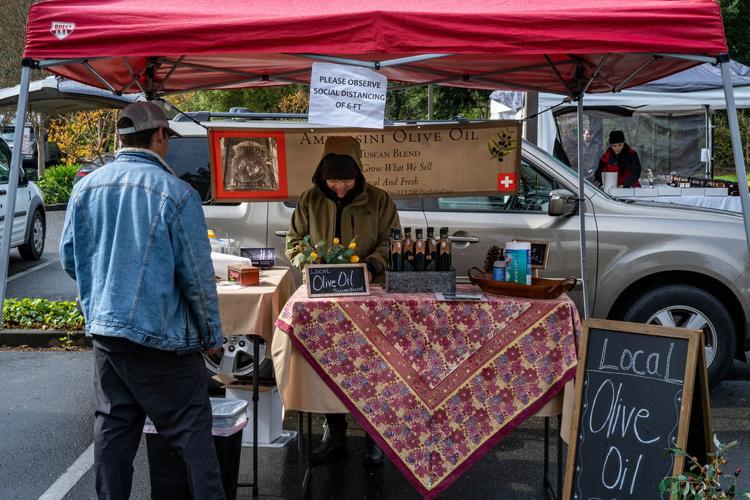 Calistoga Farmers Market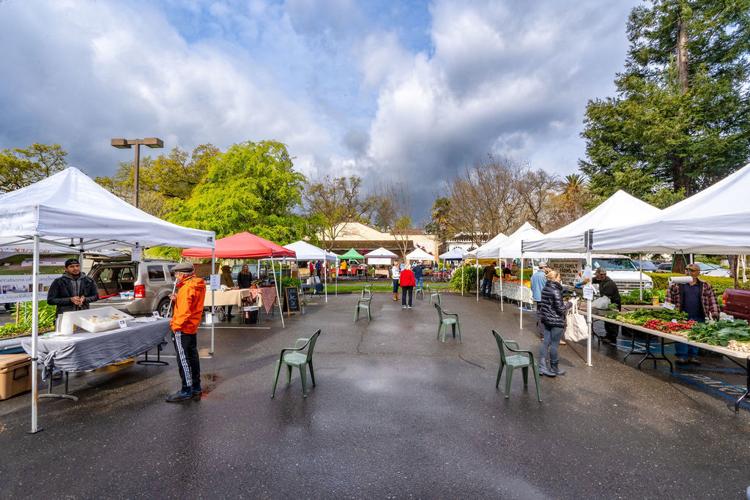 Easter Bunny tours Napa neighborhoods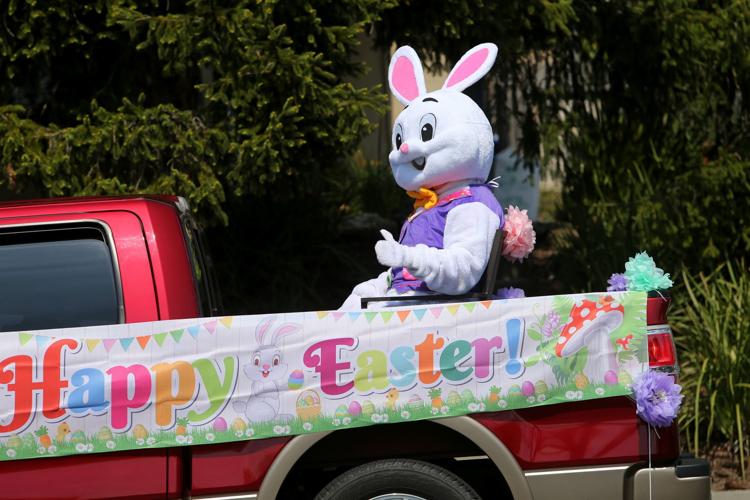 Whole Foods line, April 11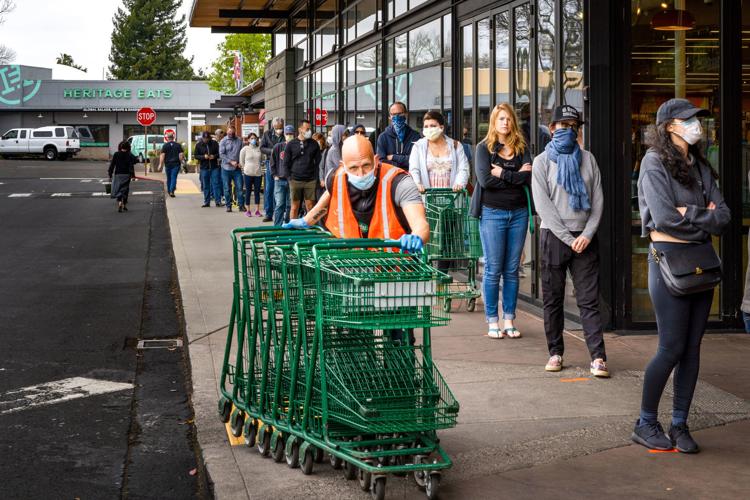 Grab-and-go school lunches in Napa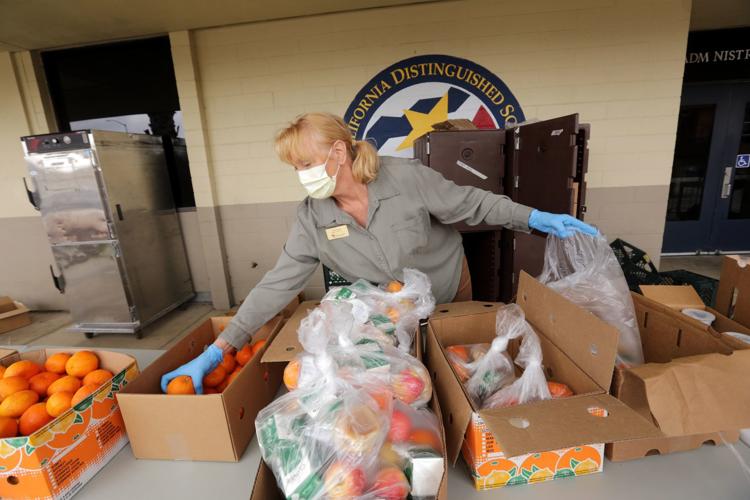 Grab-and-go school lunches in Napa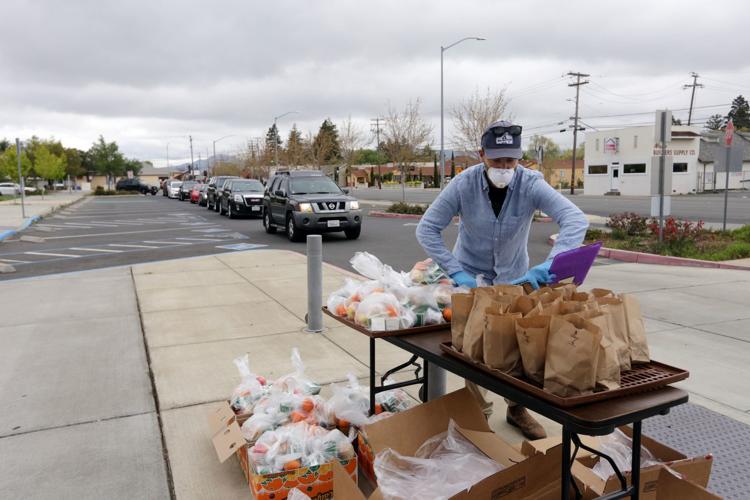 Grab-and-go school lunches in Napa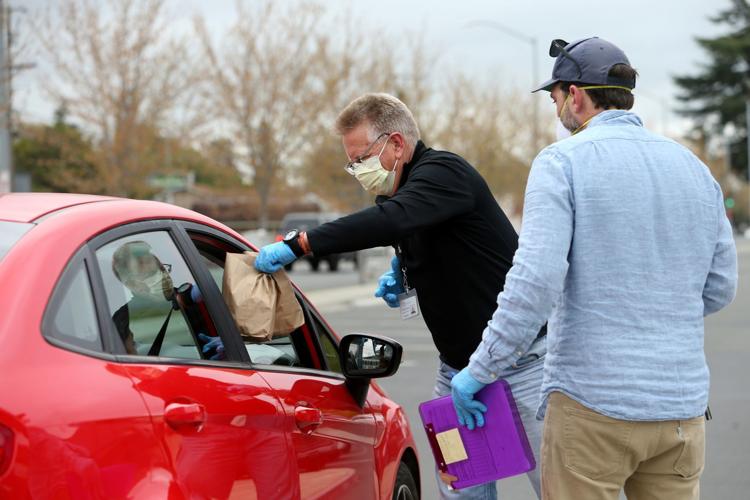 Grab-and-go school lunches in Napa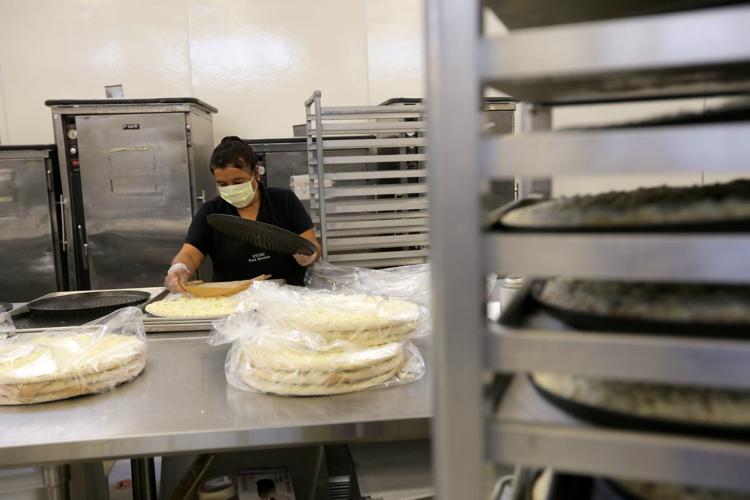 Grab-and-go school lunches in Napa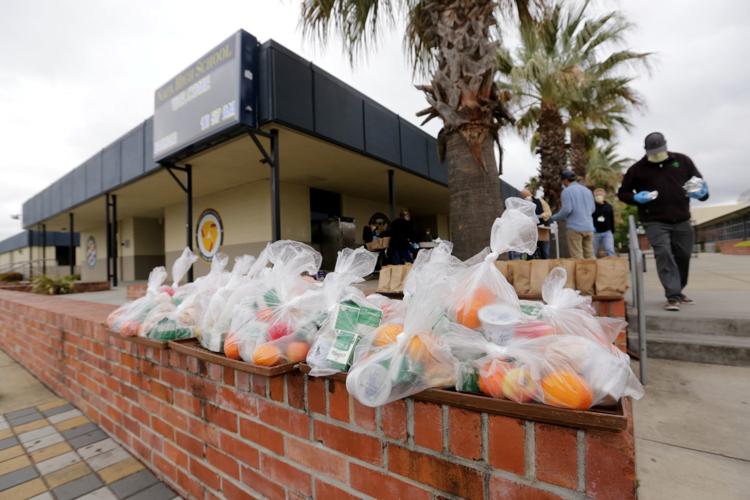 Sign of the times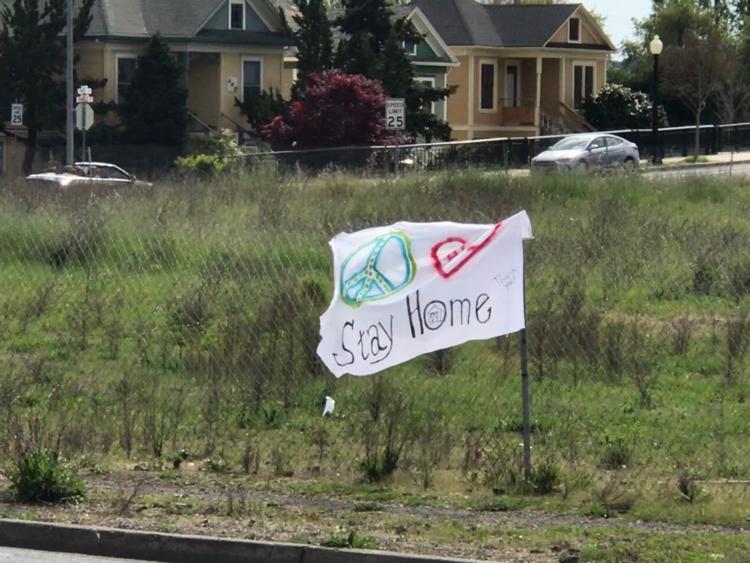 Sign of the times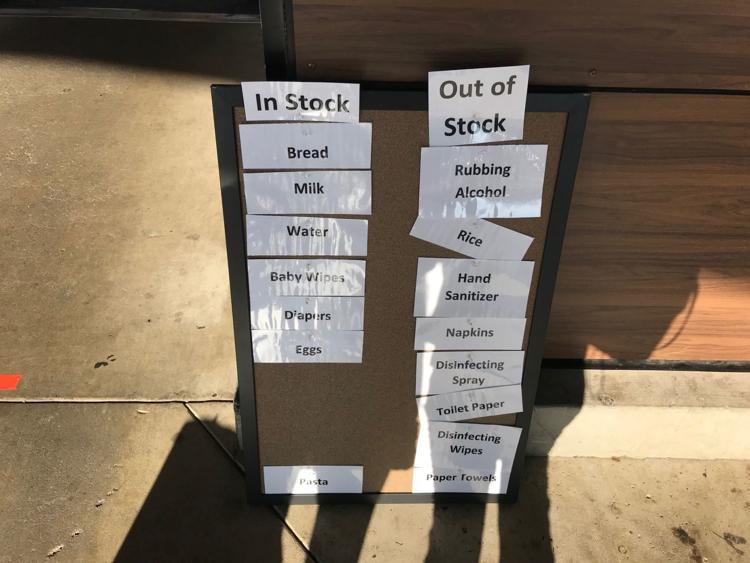 Napa's drive up clinic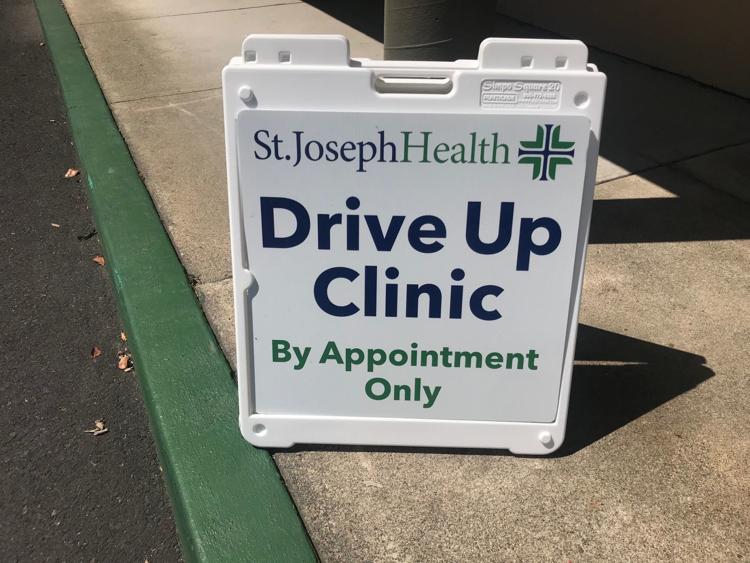 Taking a sample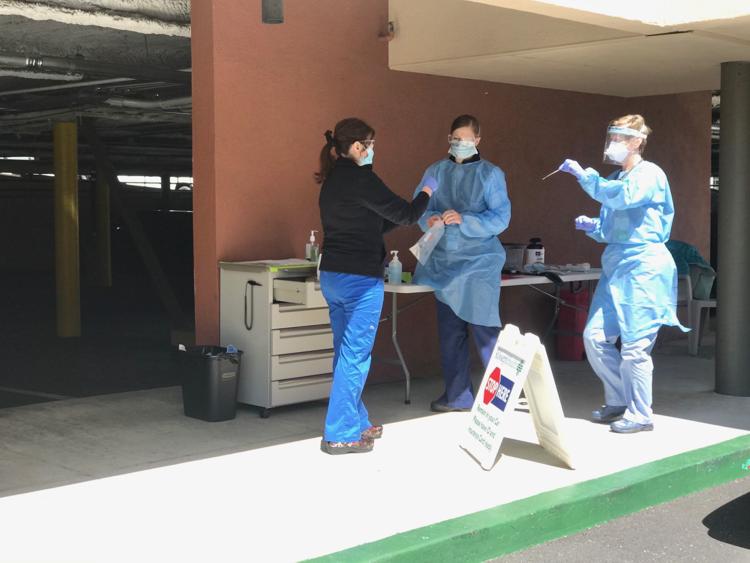 Nicole Landis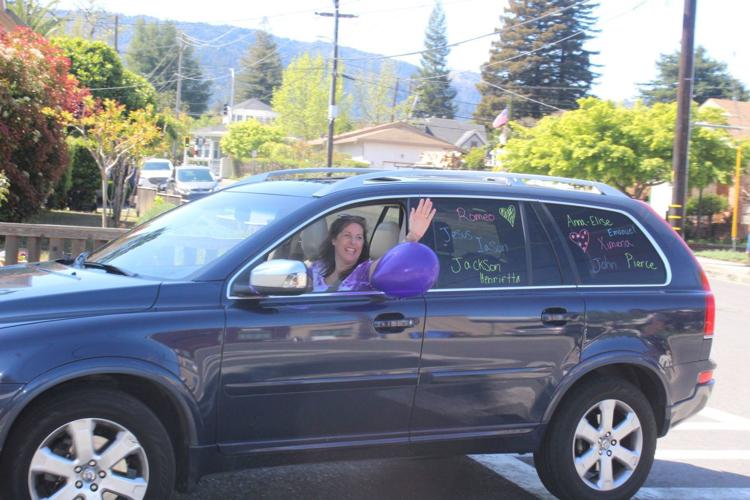 Napa Premium Outlets during the coronavirus epidemic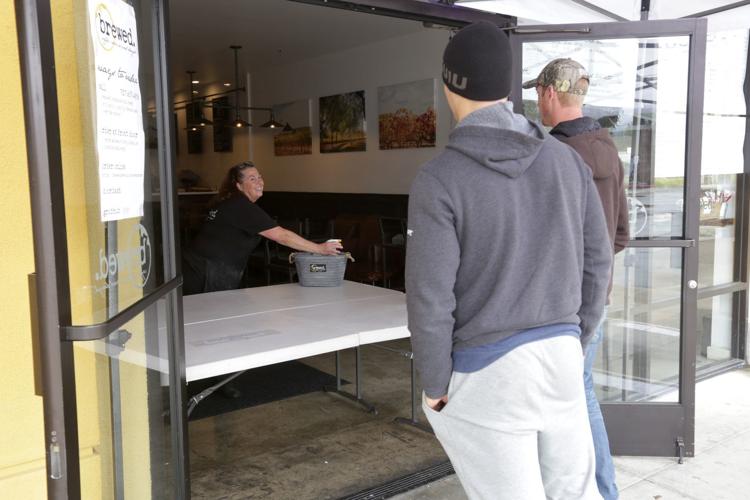 Making face shields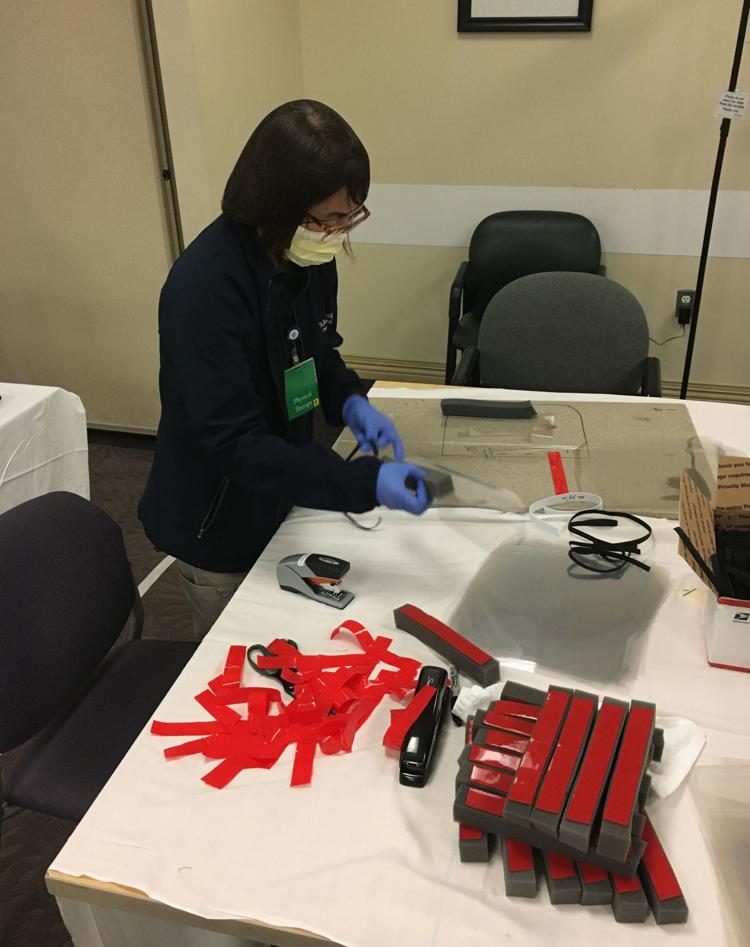 Face shields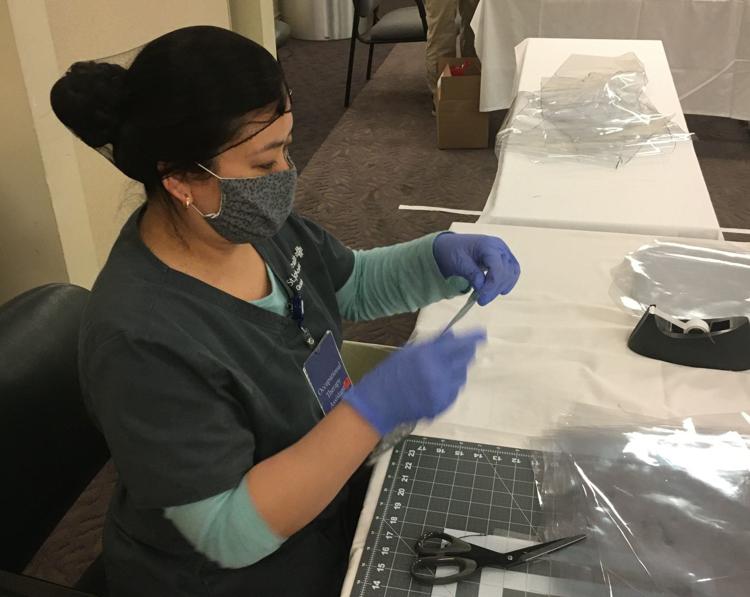 Free Meal Friday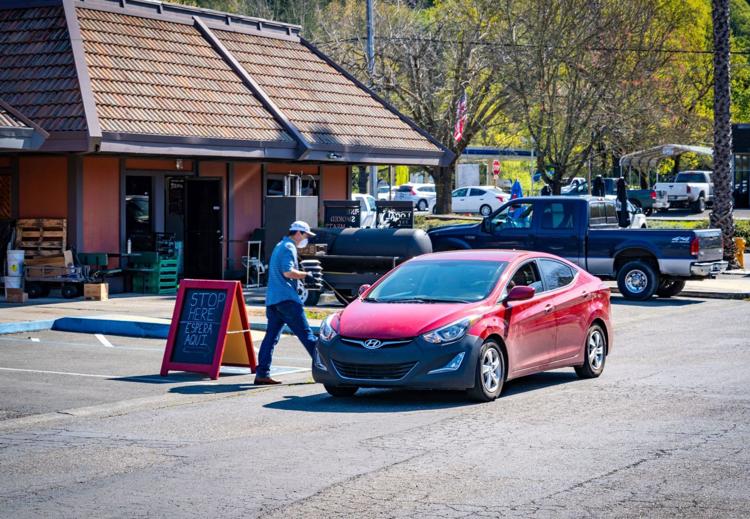 Free Meal Friday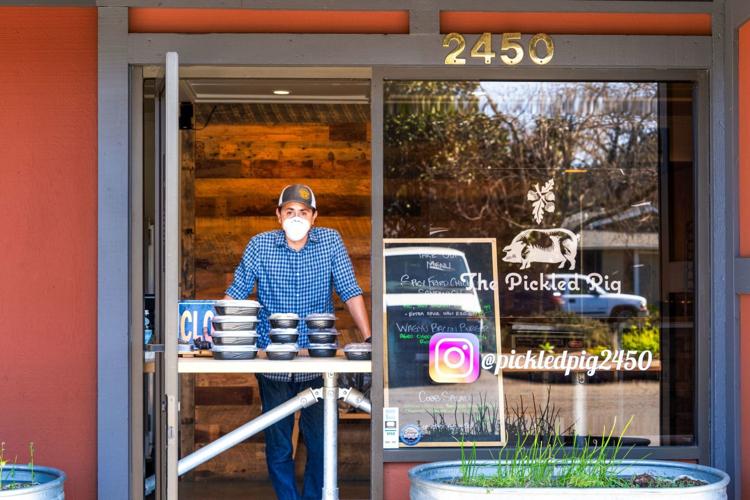 Social distancing signs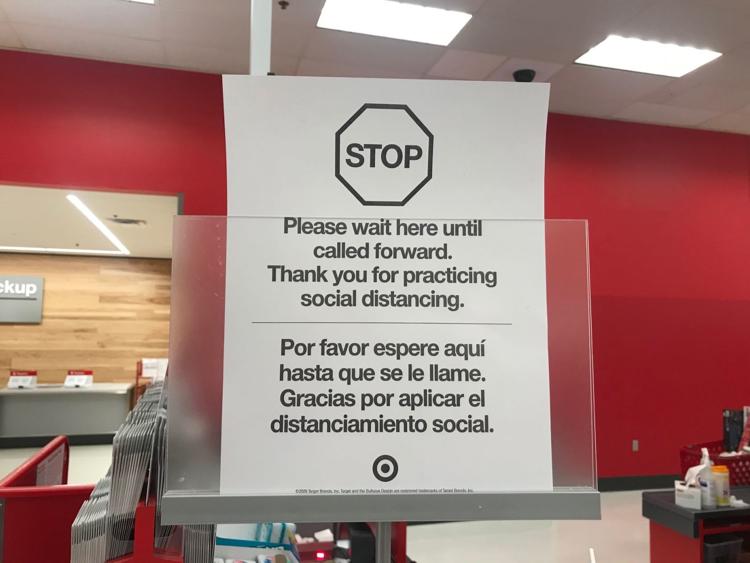 Social distancing signs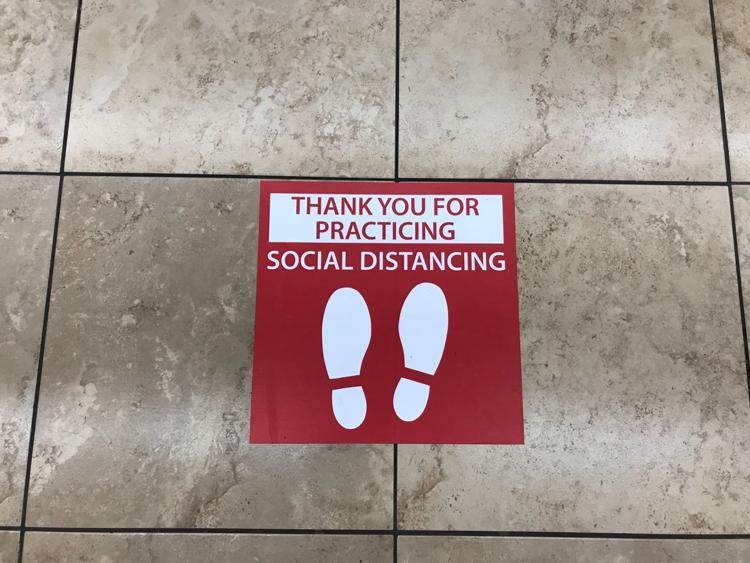 Bread delivery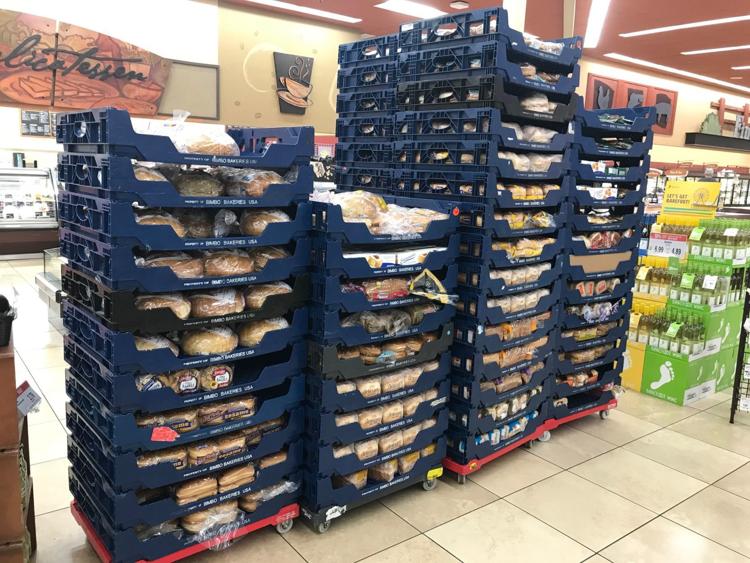 Dr. Manjappa at Queen of the Valley Medical Center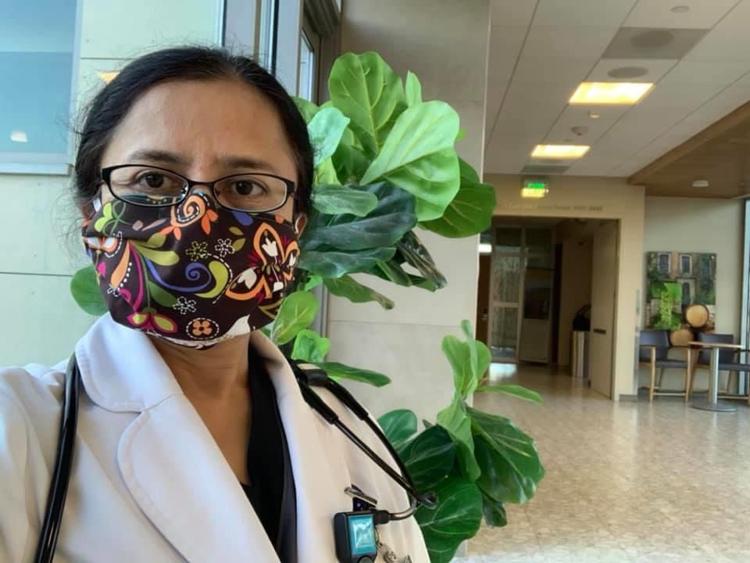 Bear on fence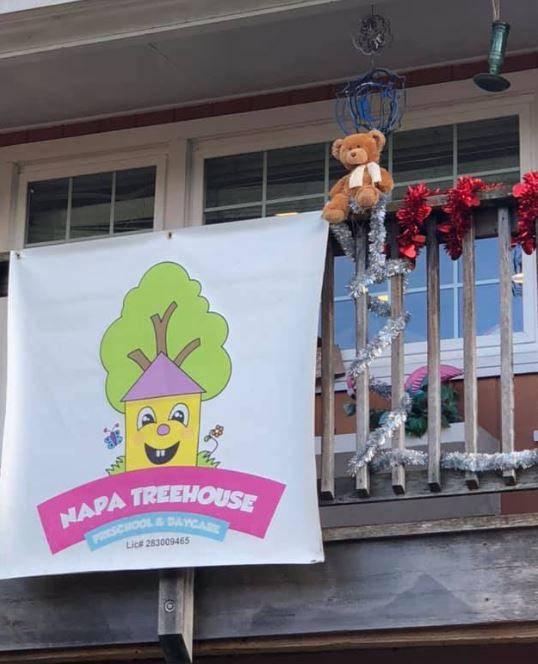 Bear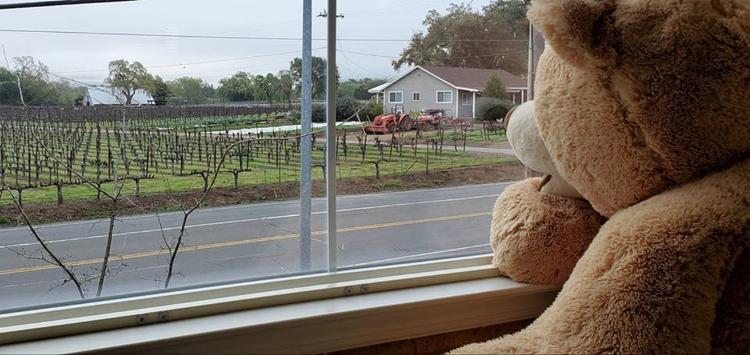 Dr. Adhye and Janice Peters RN
Napa police department employees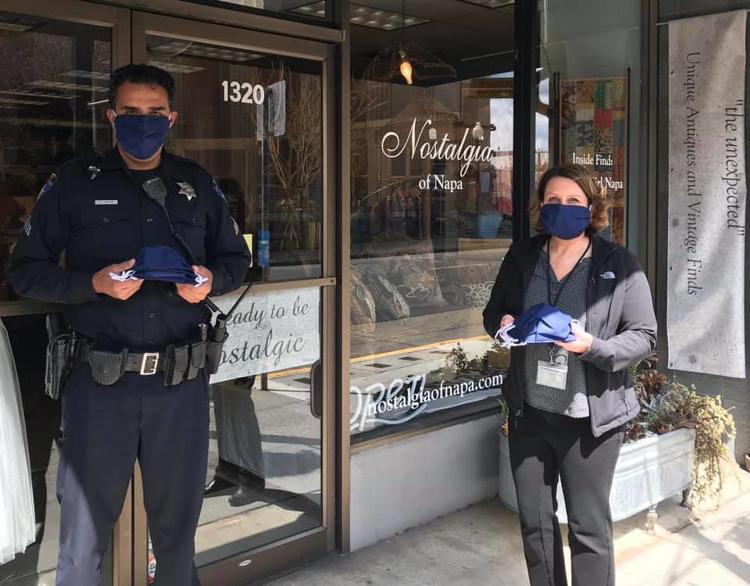 Andrea D. Hoogendoorn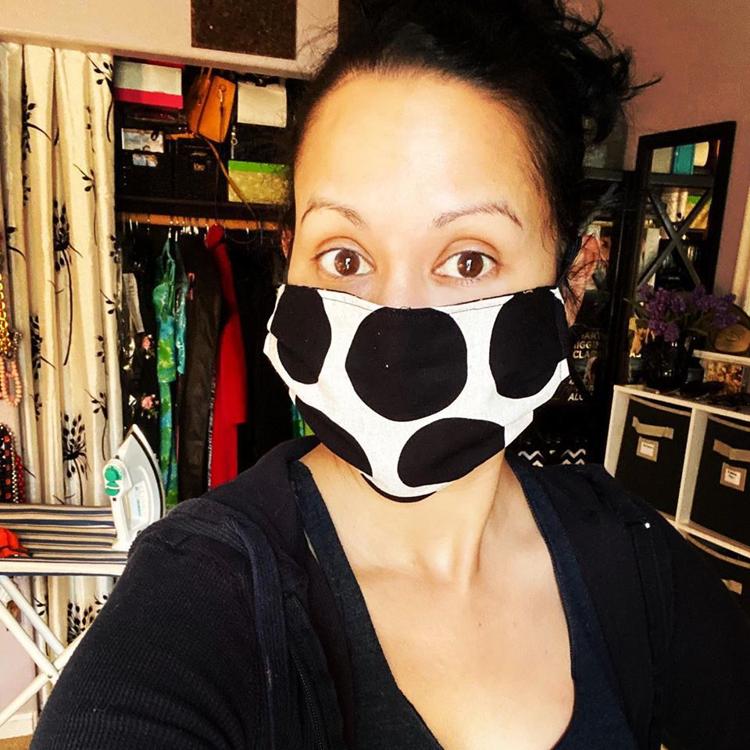 Hanh Ho Egan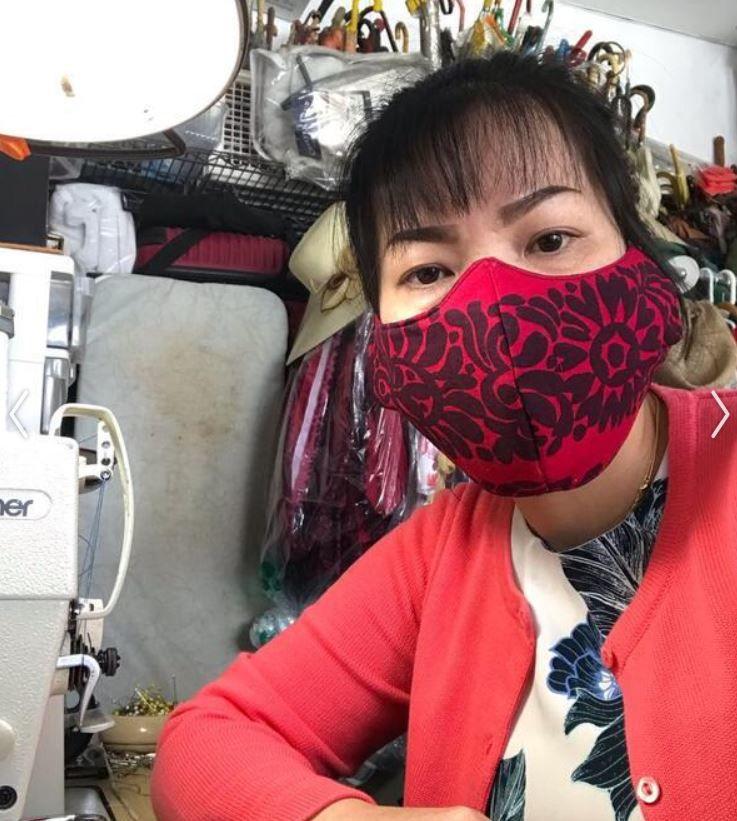 Matthew Blach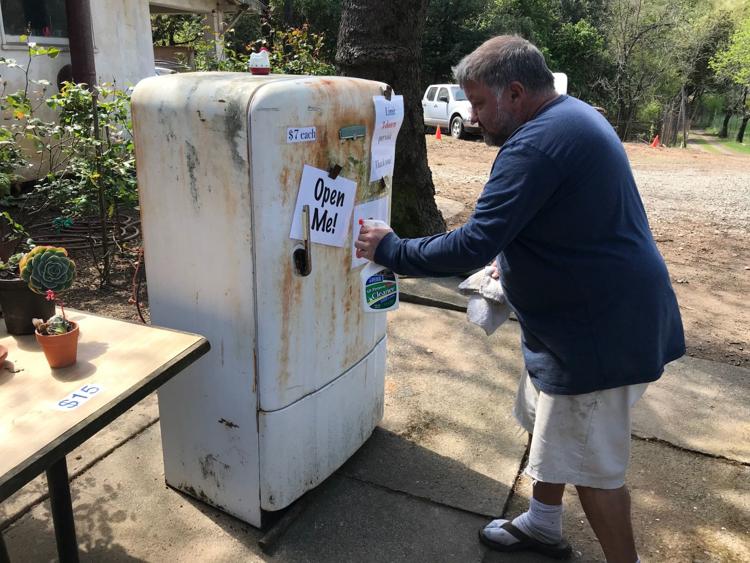 American Canyon park sign, social distancing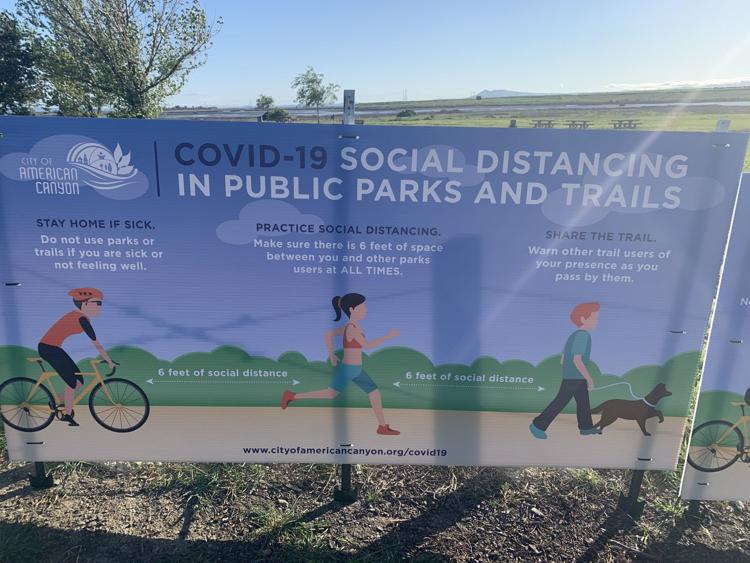 Cal Mart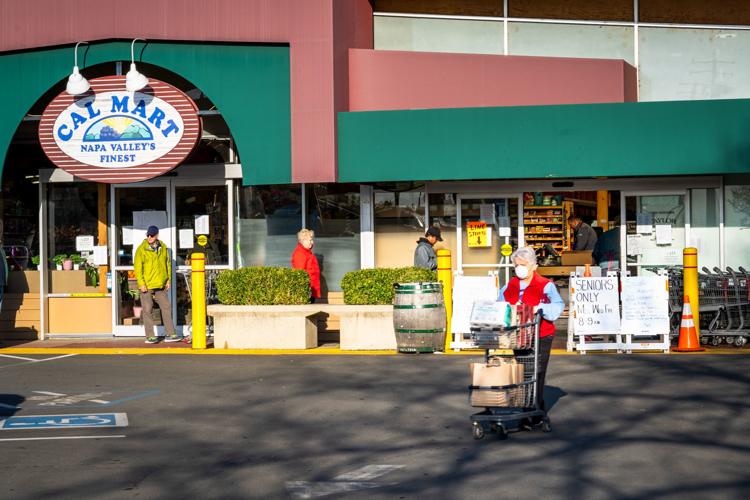 Calistoga take-out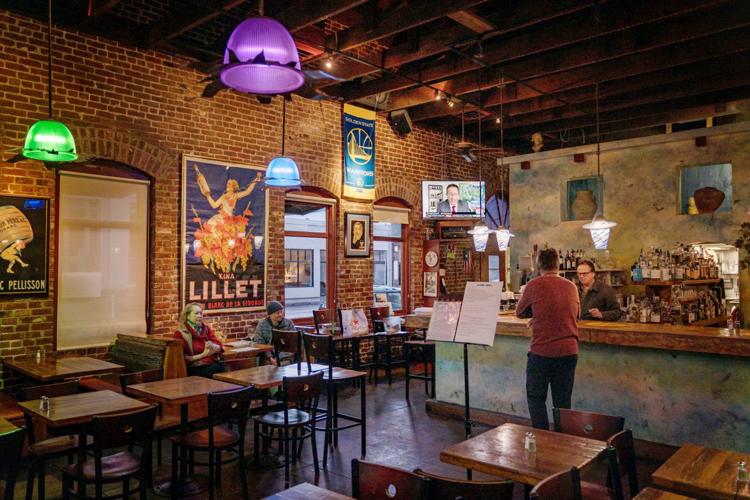 Calistoga take-out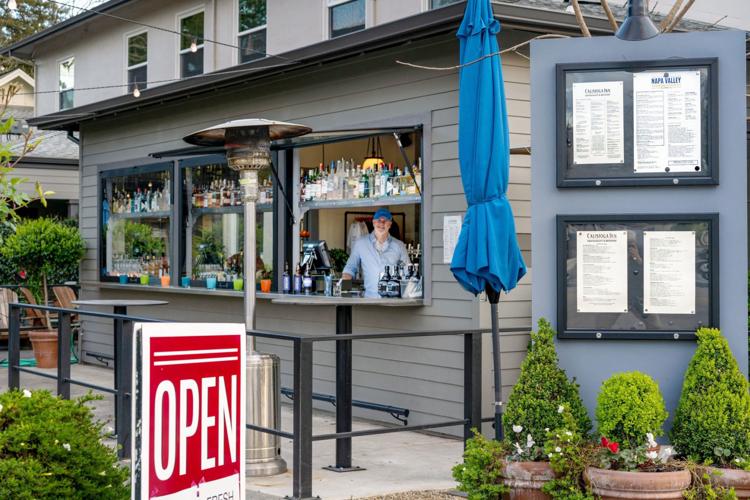 Calistoga take-out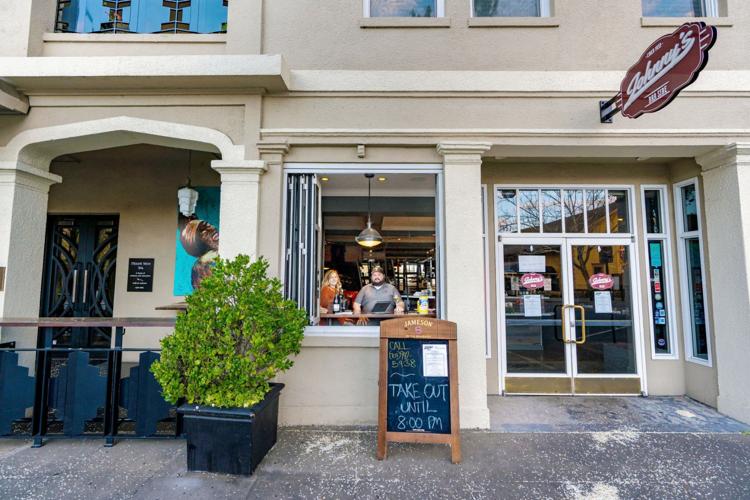 Calistoga take-out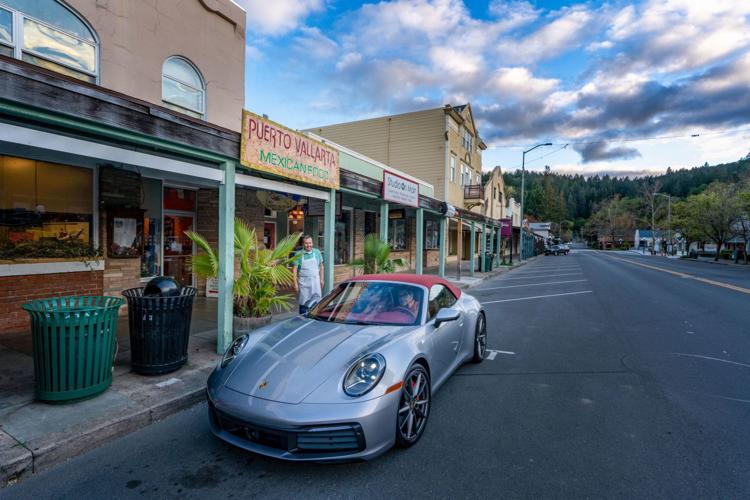 Calistoga take-out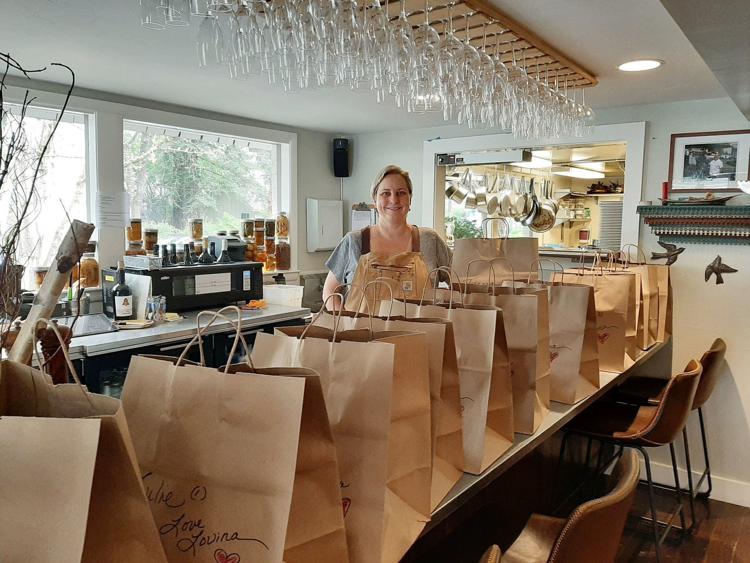 Food pick up signs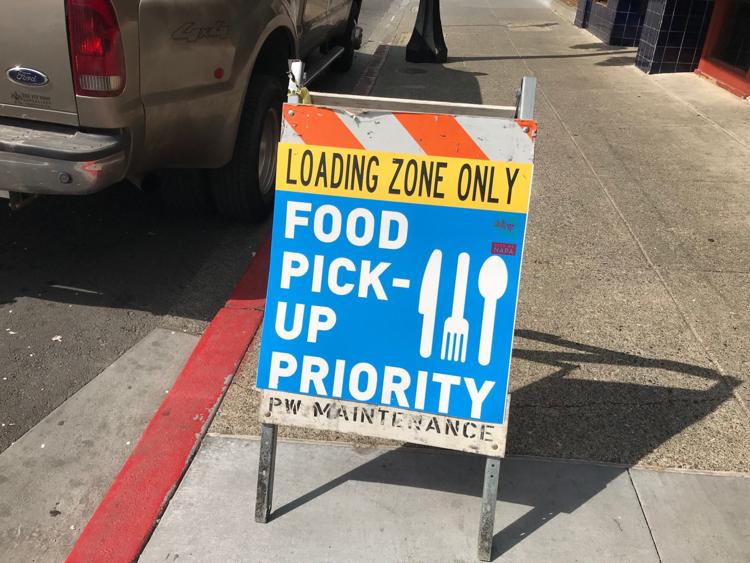 VNV welcome center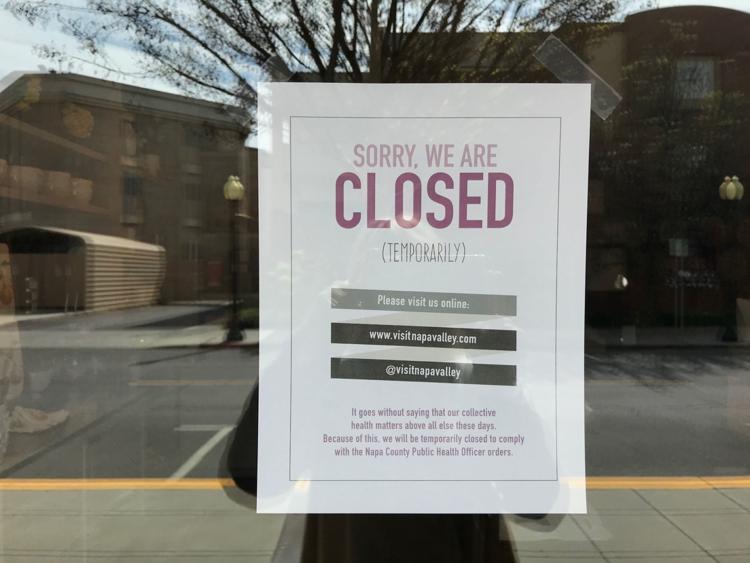 Main Street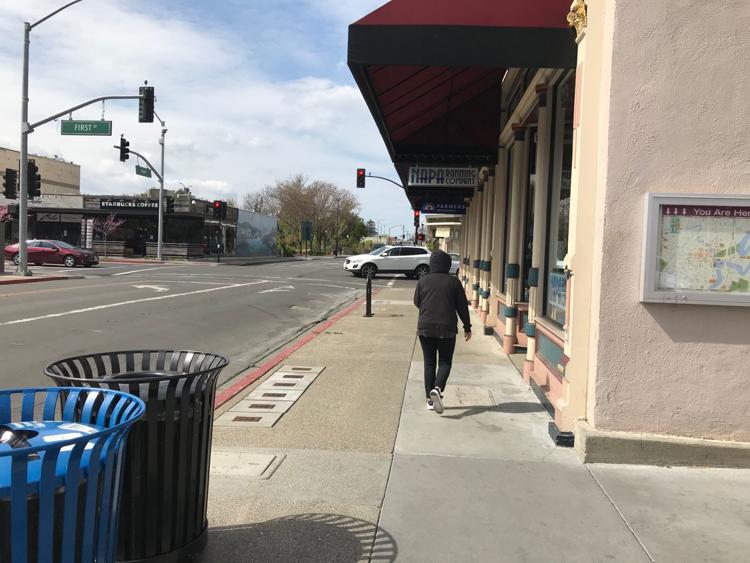 Empty Kohl's parking lot
Napa Running Co.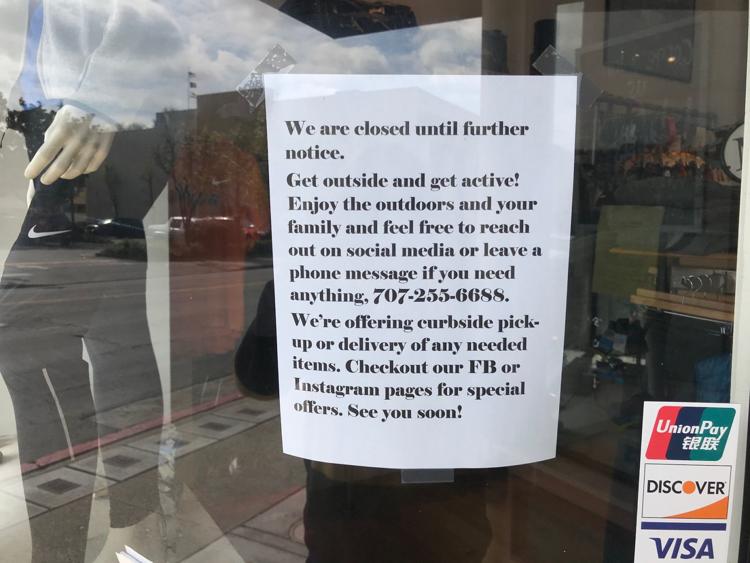 Bread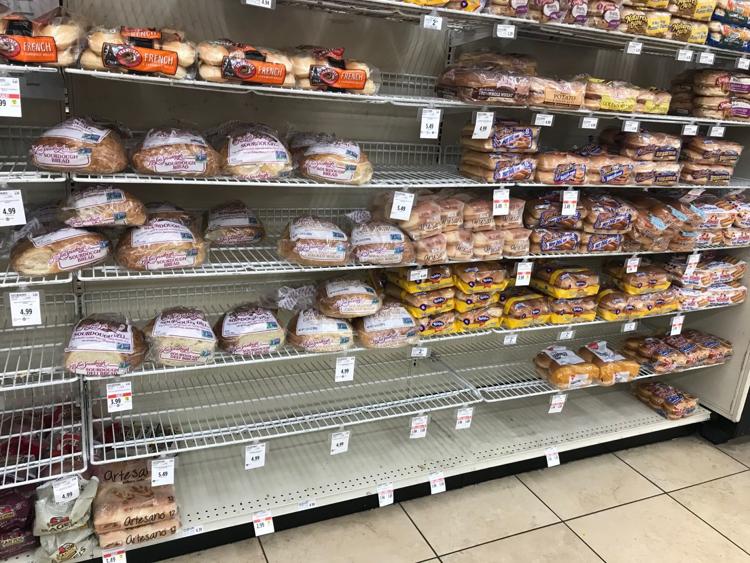 Cleaning at the check out station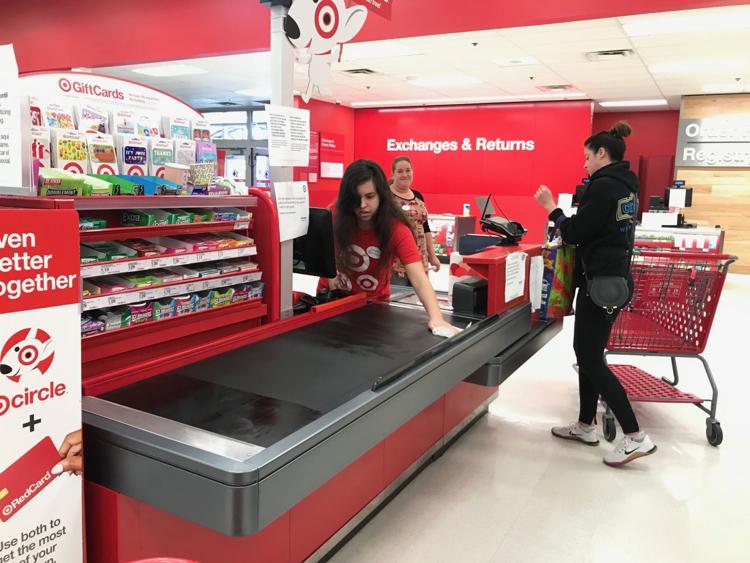 Restocking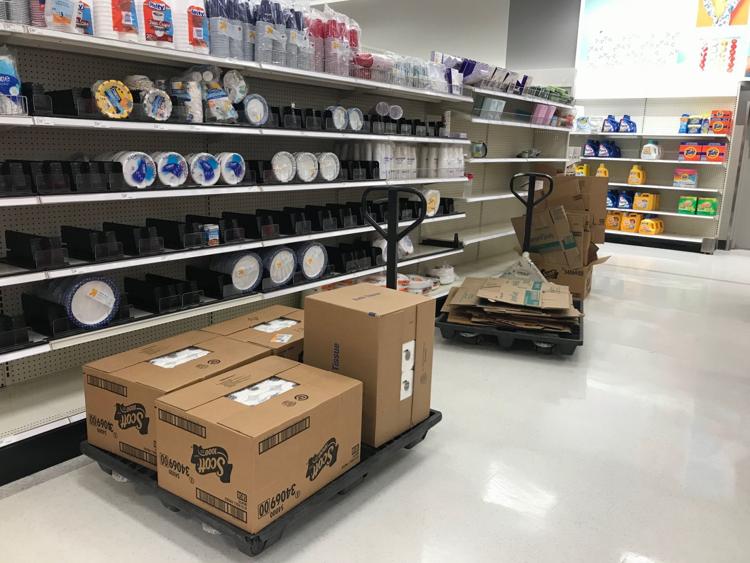 Toilet paper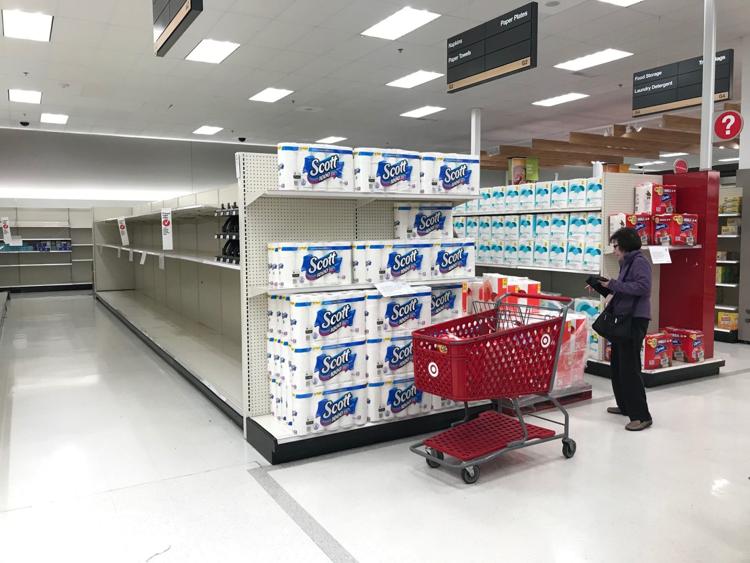 Toilet paper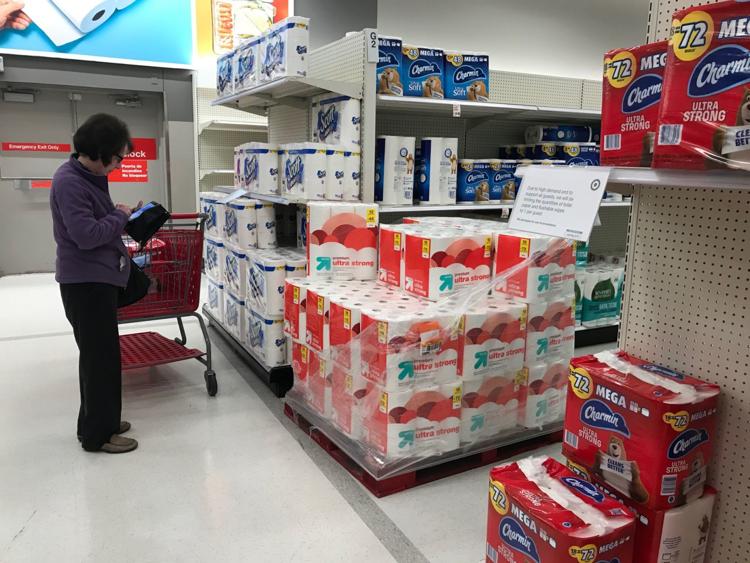 More wipes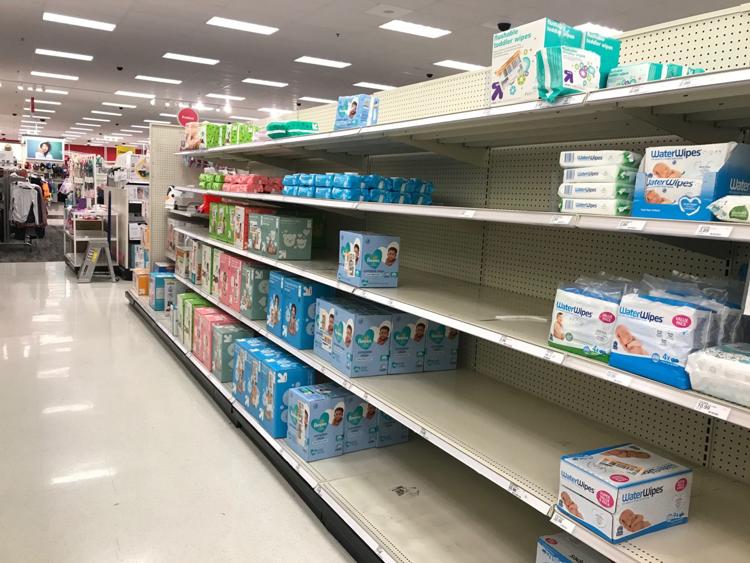 Restocking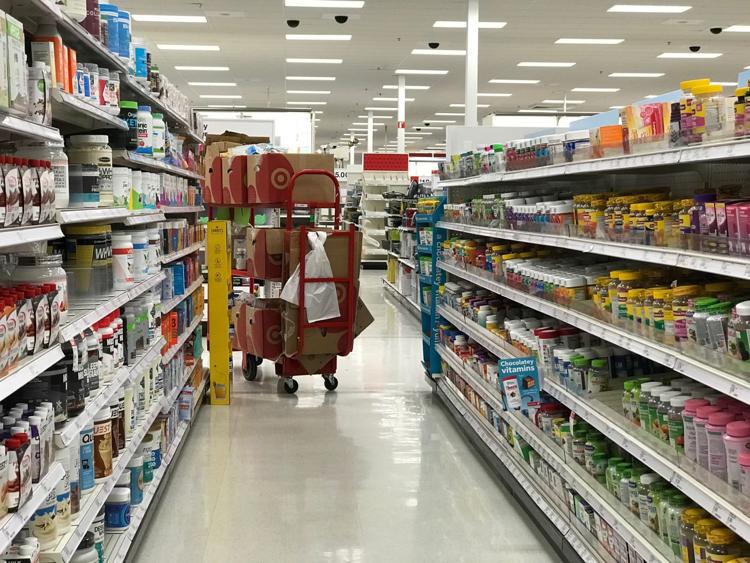 Disinfectant wipes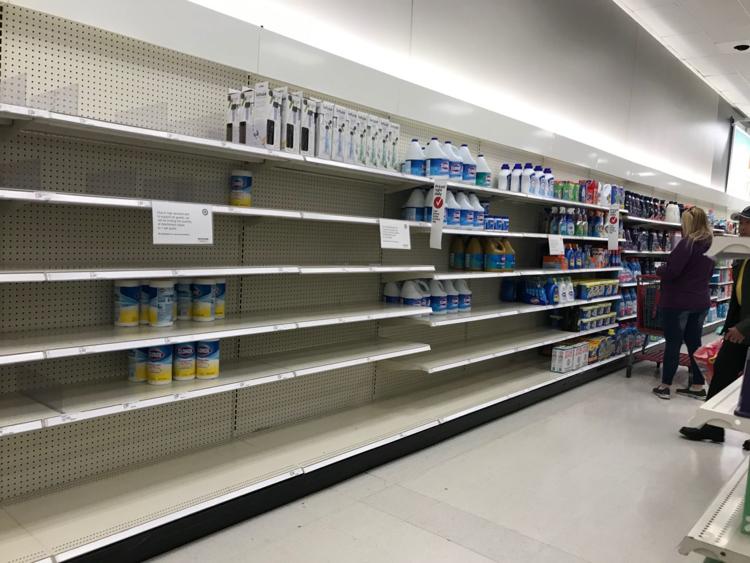 Raley's eggs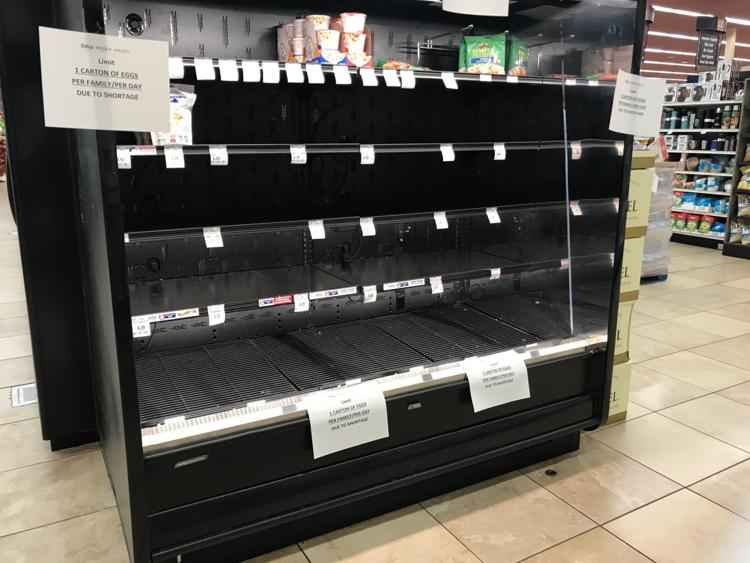 Produce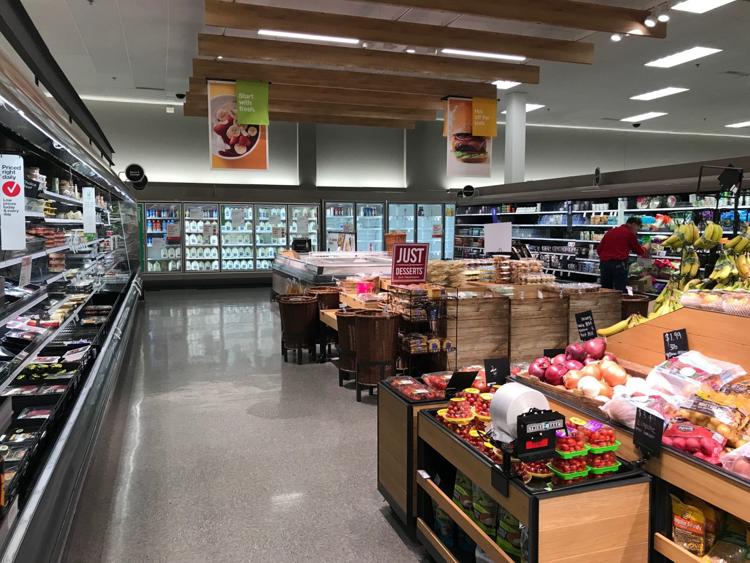 Restocking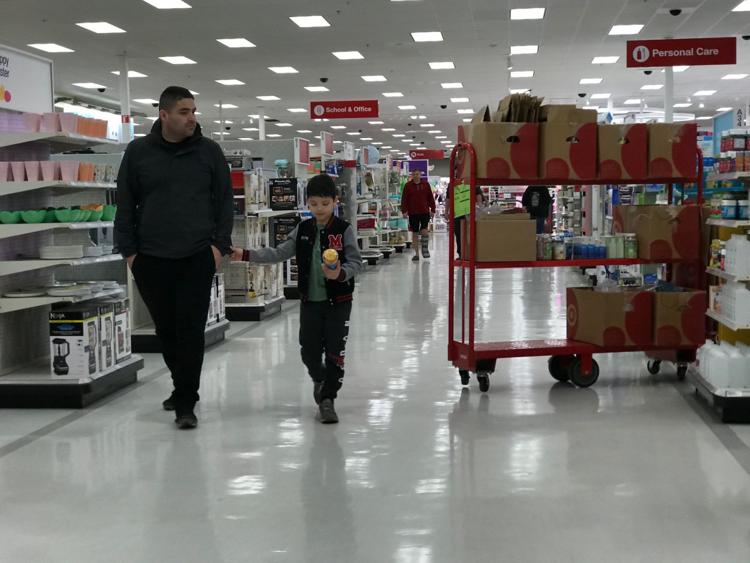 Raley's barriers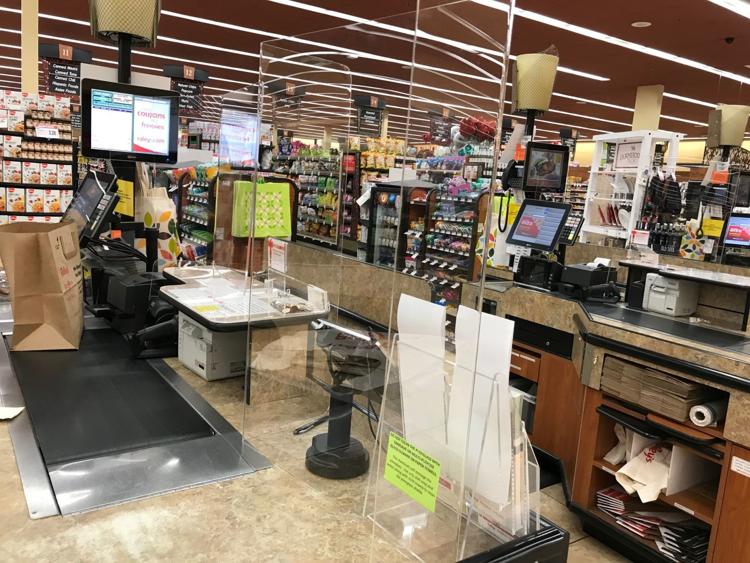 Raley's bulk foods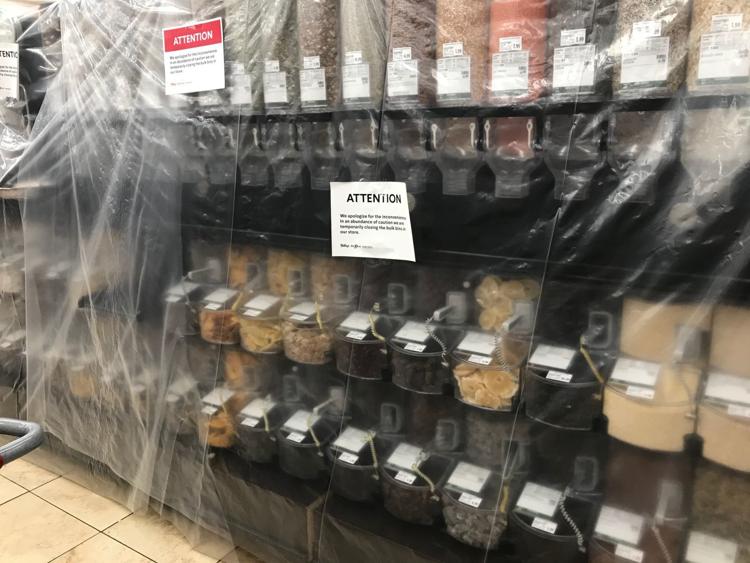 Water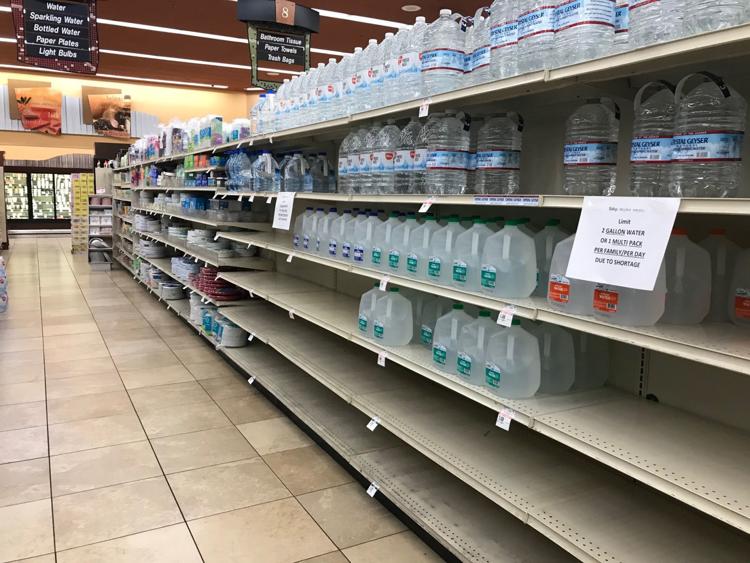 Raley's check out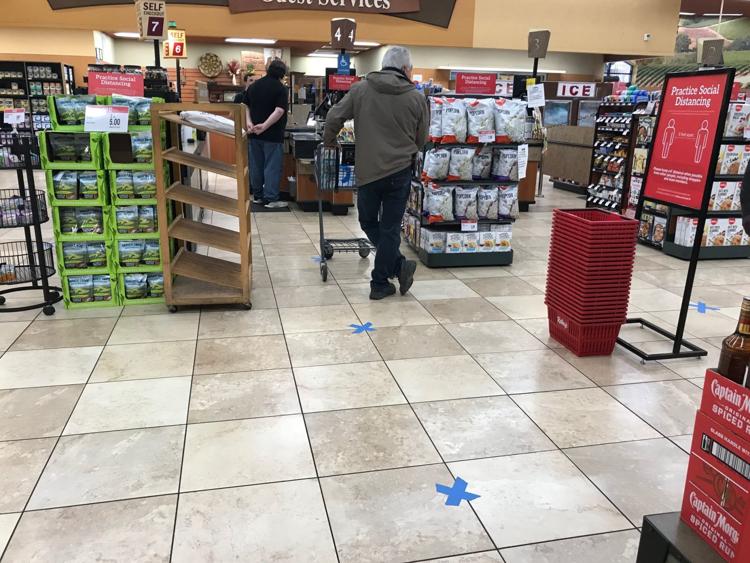 Raley's signs
Squeeze Inn Hamburgers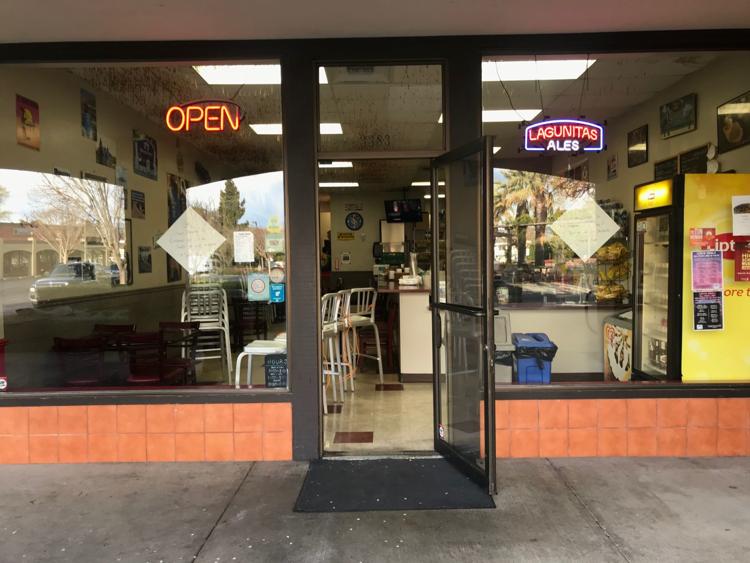 The parking lot at Redwood Plaza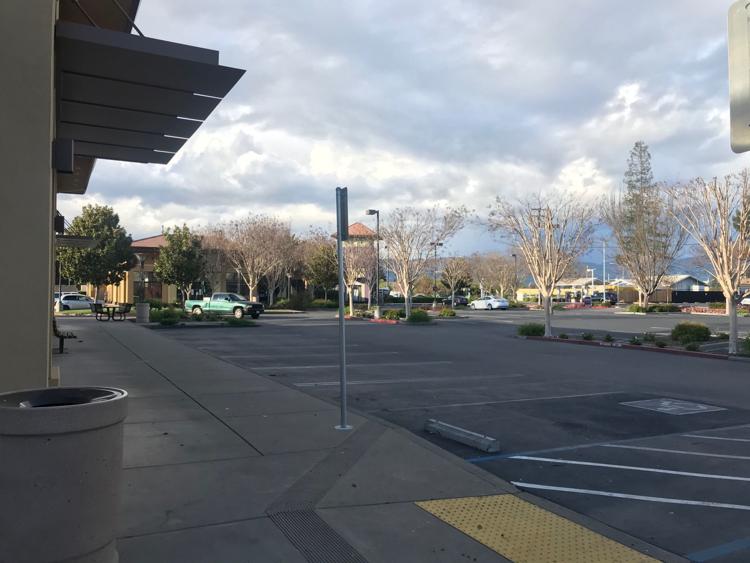 Demand increases for Napa food relief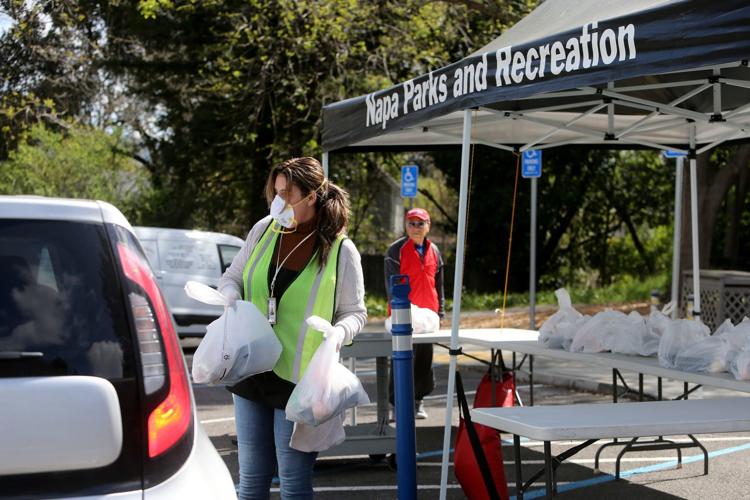 St. Helena Safeway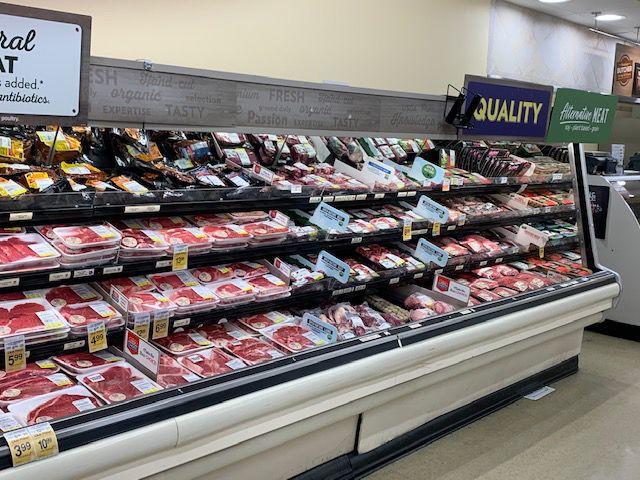 St. Helena Safeway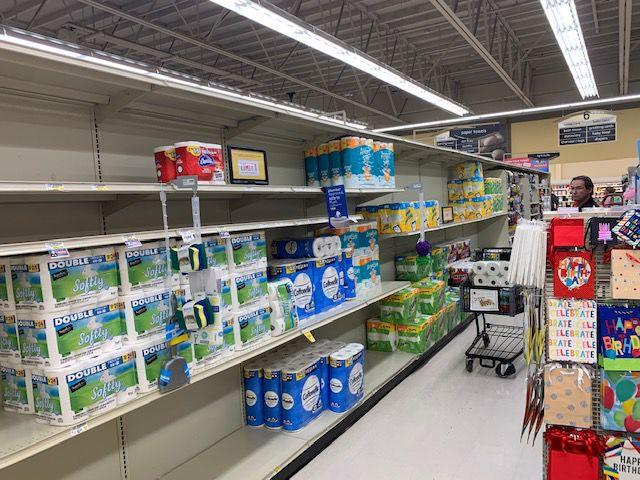 Napa Target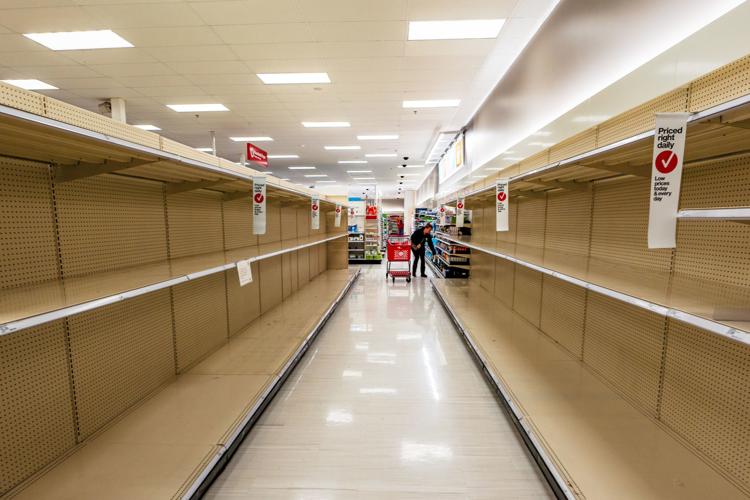 Ciccio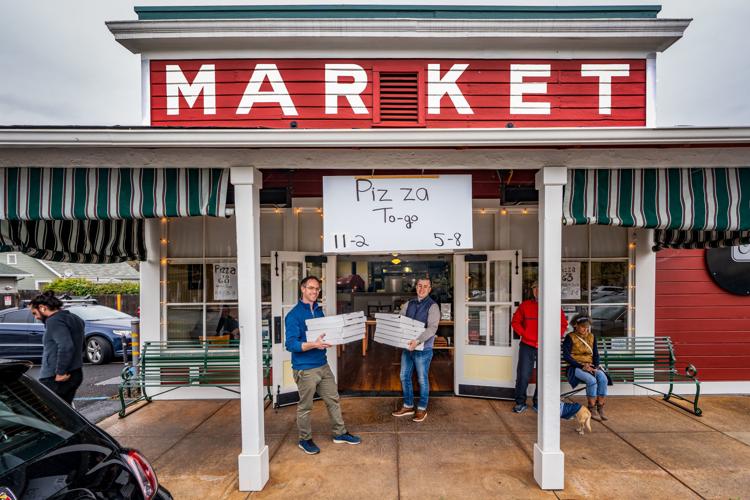 Safeway in St. Helena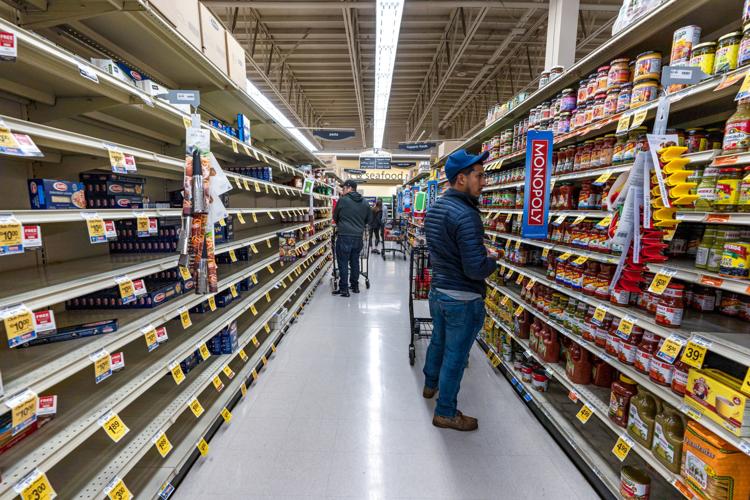 Milk at Raley's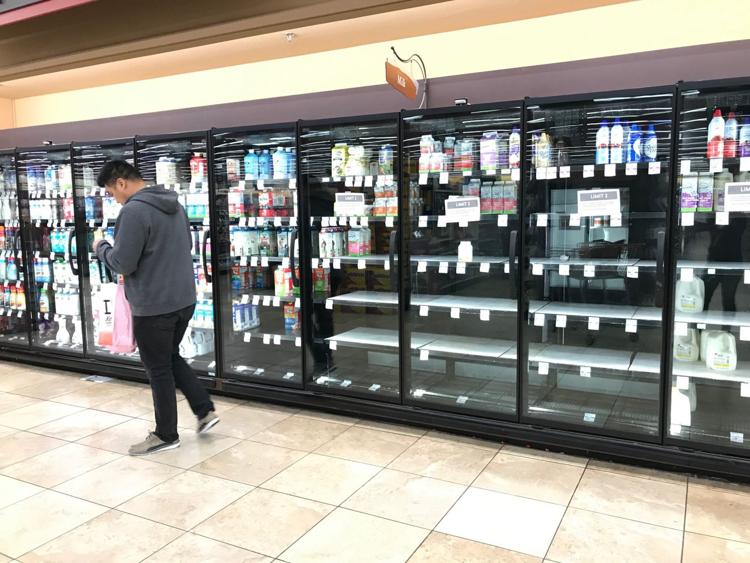 Umpqua bank
Target toilet paper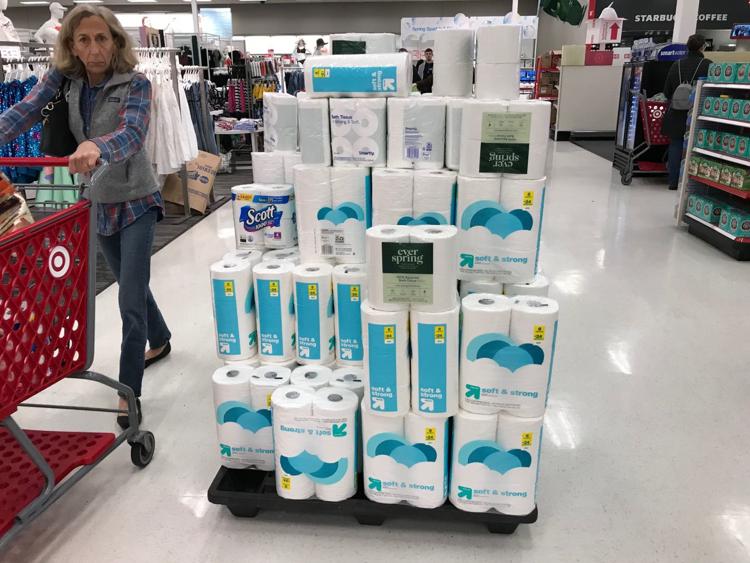 Bel Aire shoppers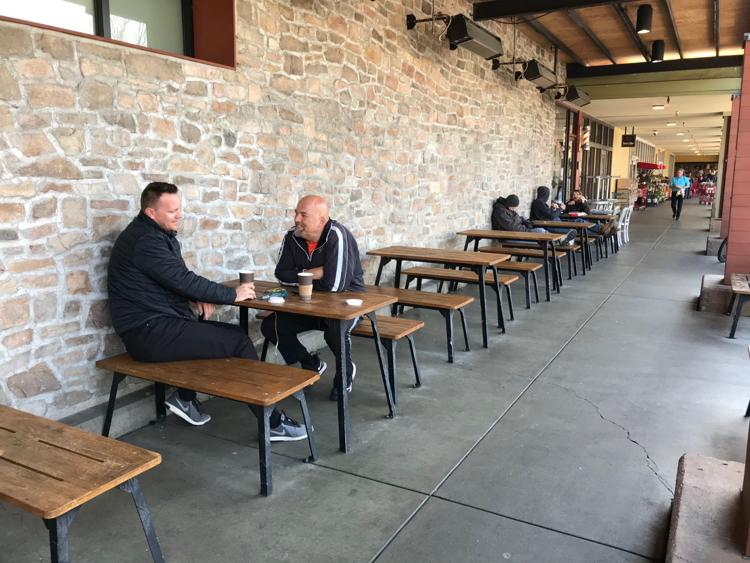 South Napa Target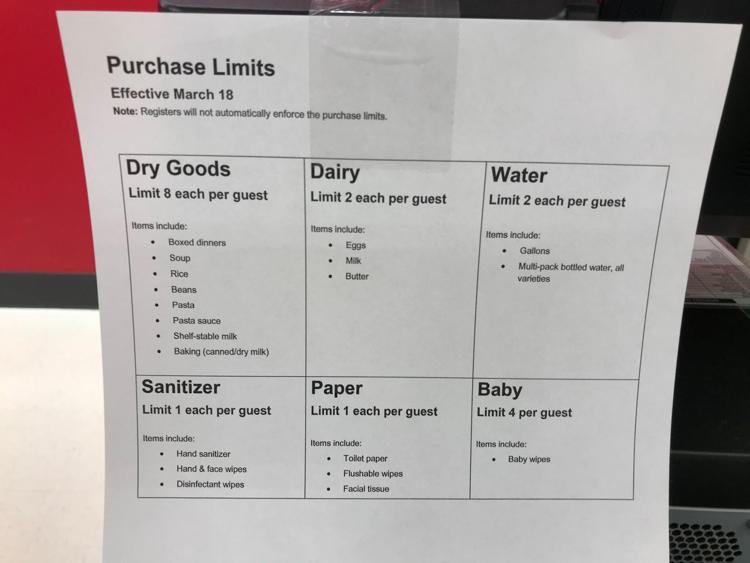 World Market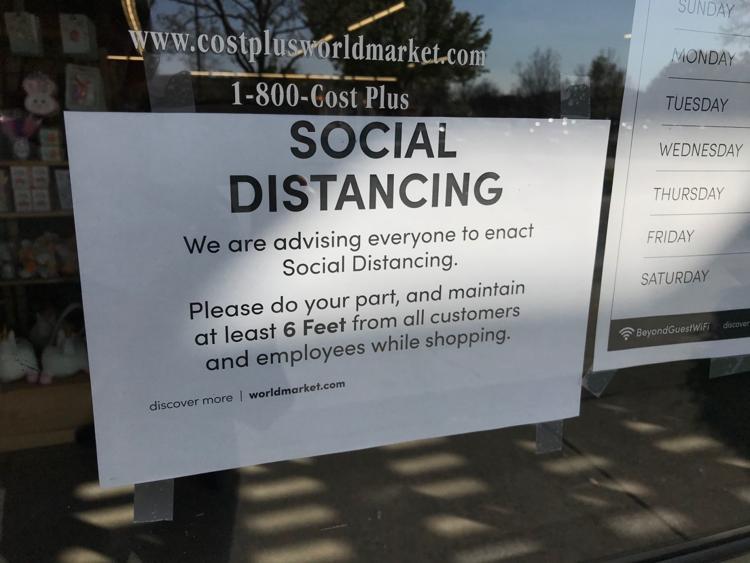 Napa Target shoppers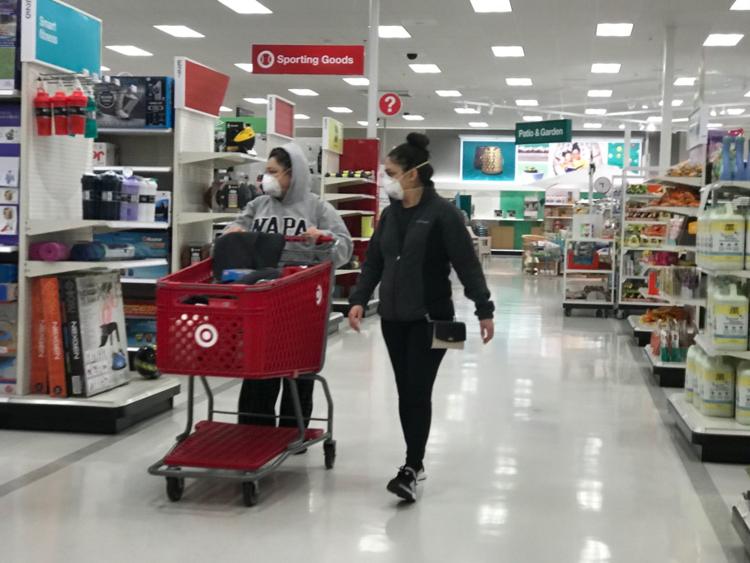 Trader Joe's line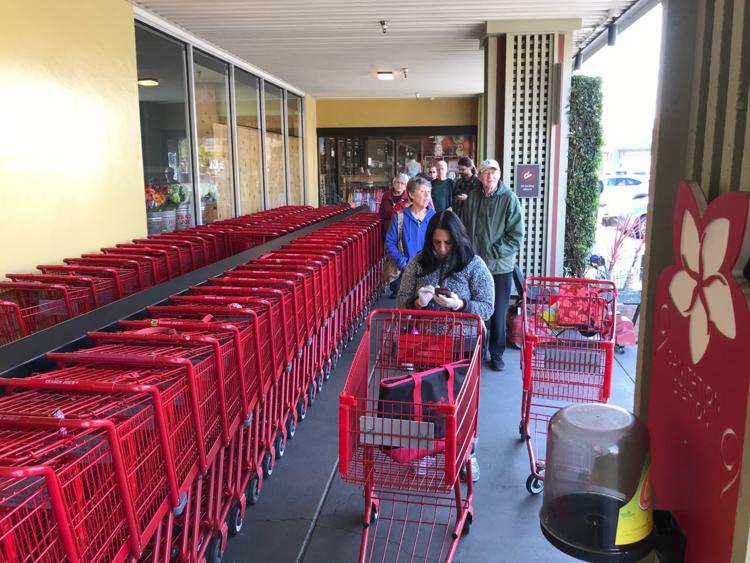 Bel Aire Plaza parking lot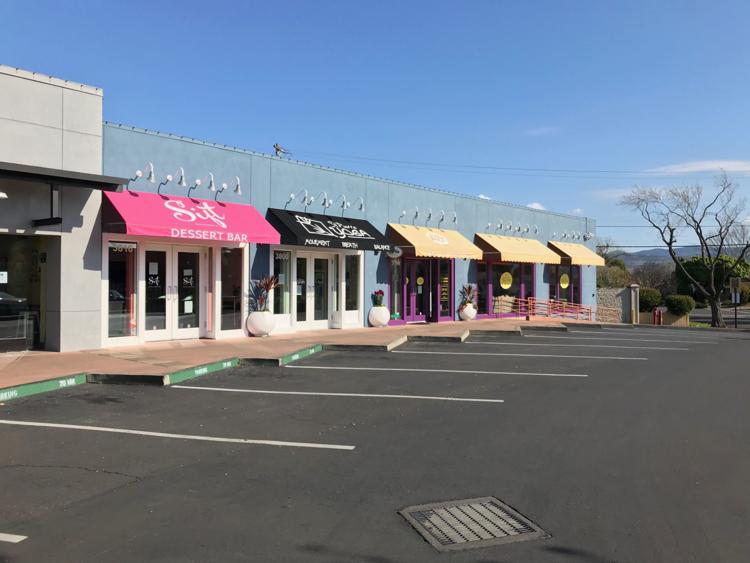 CalMart in Calistoga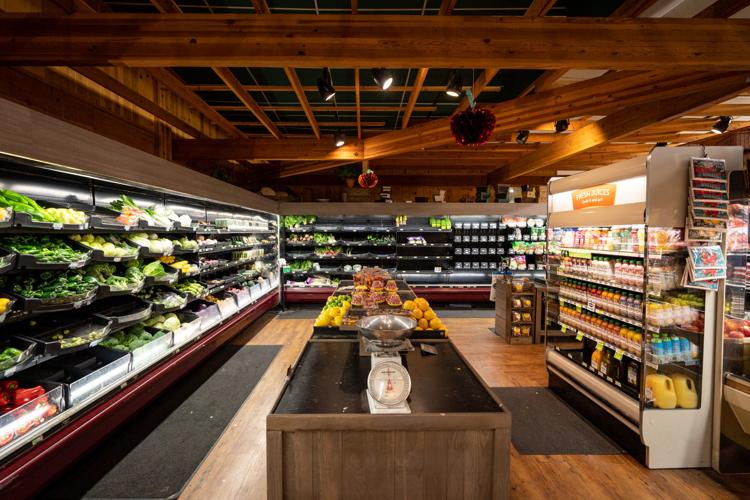 CalMart in Calistoga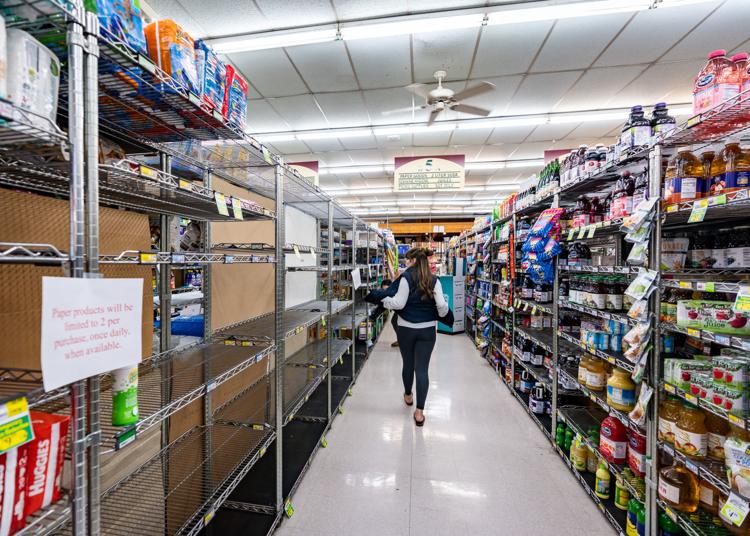 Whole Foods Napa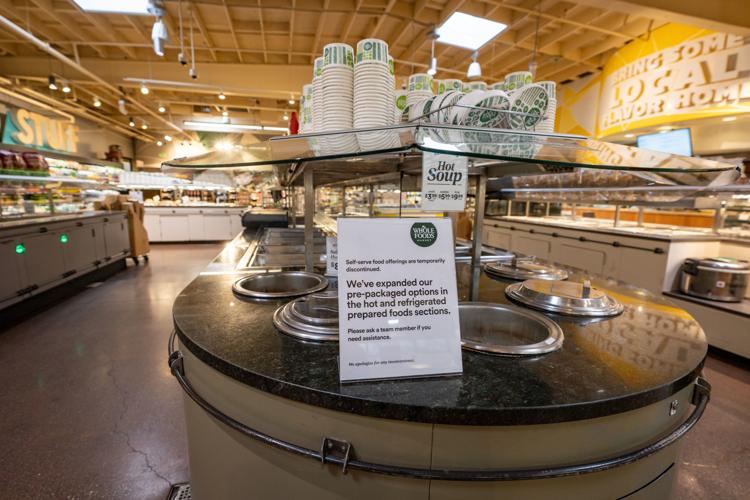 Outside Oxbow Public Market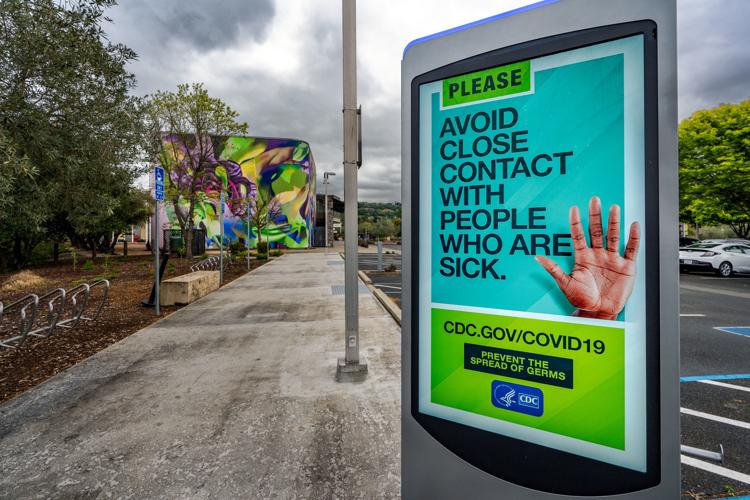 Inside the Oxbow Public Market on Wed. March 18.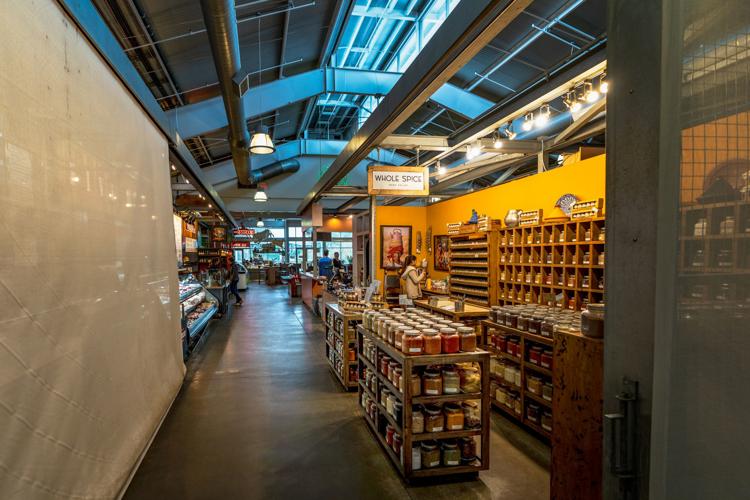 Inside the Oxbow Public Market on Wed. March 18.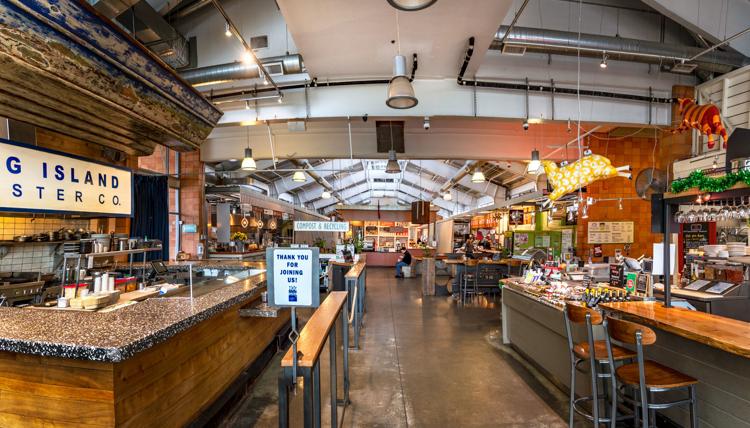 Lululemon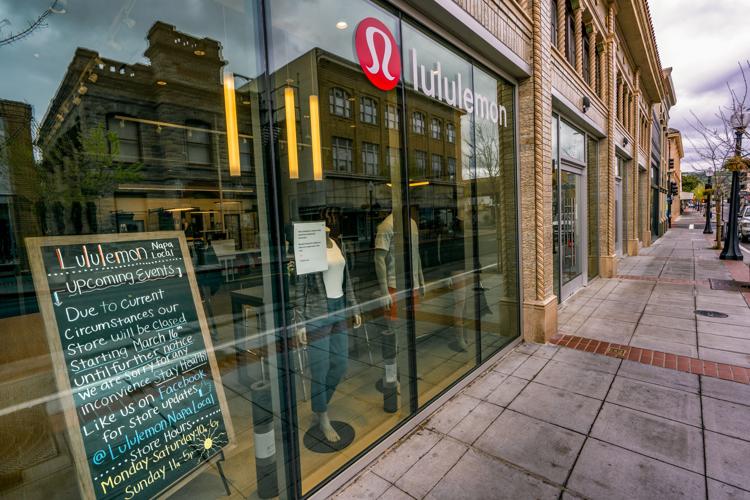 Oxbow Public Market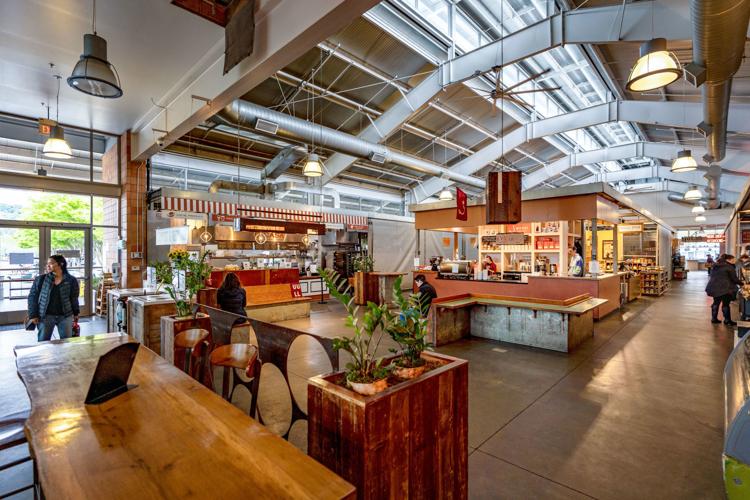 Peet's without customers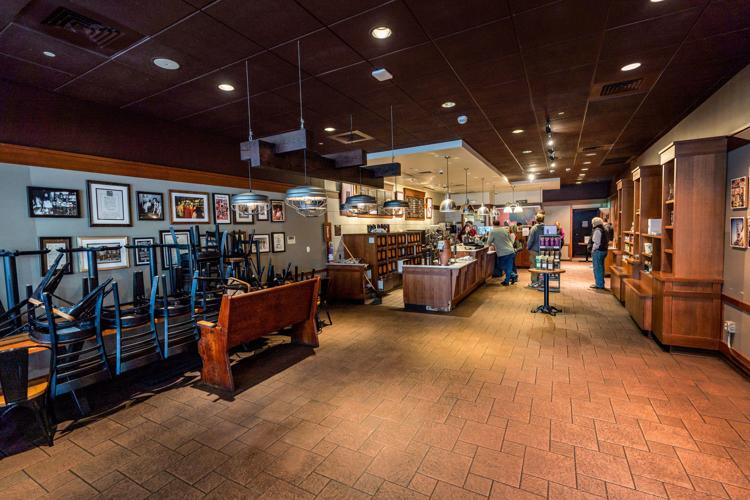 Archer Hotel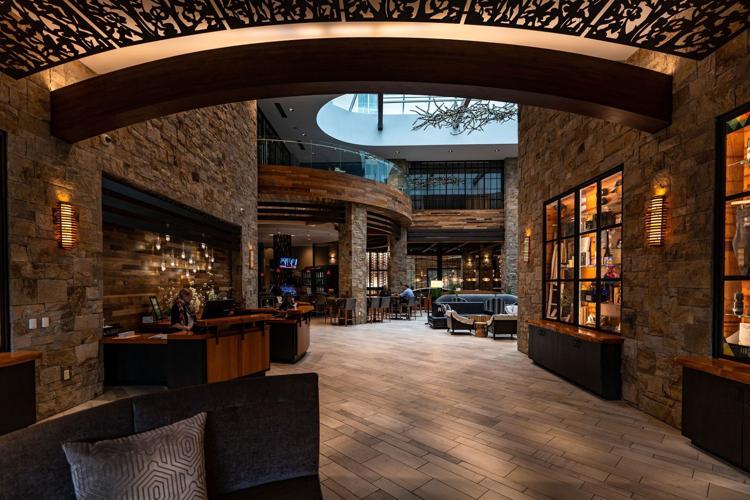 Napa Premium Outlets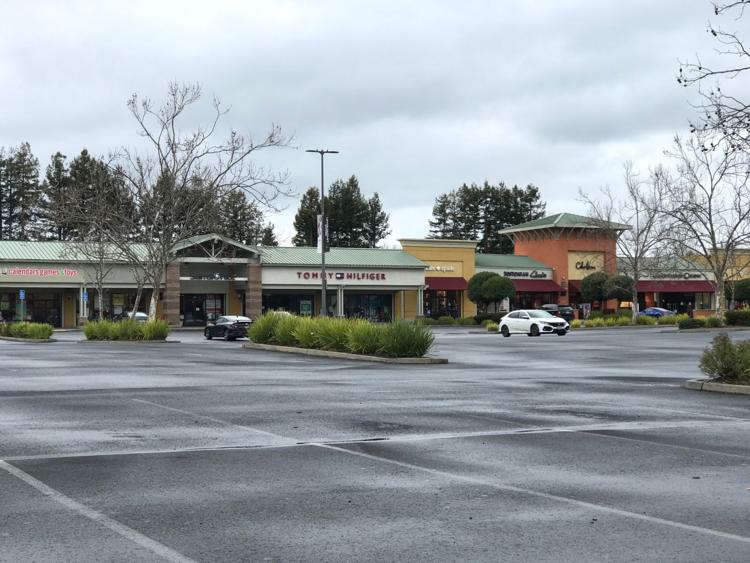 Calistoga school lunch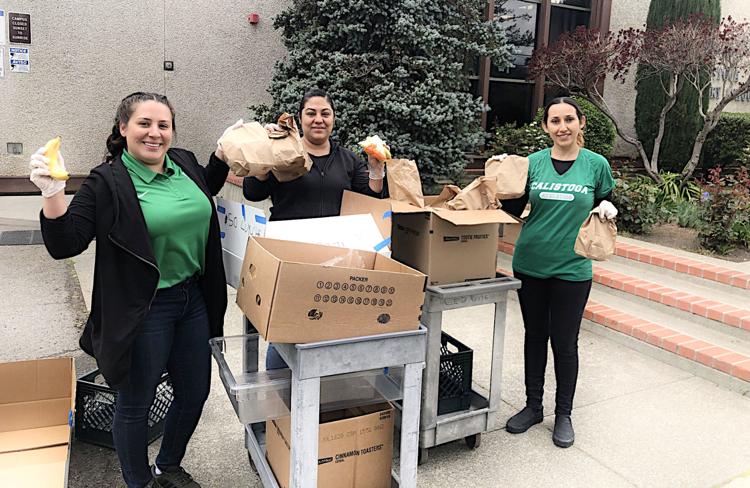 School offers free meals for kids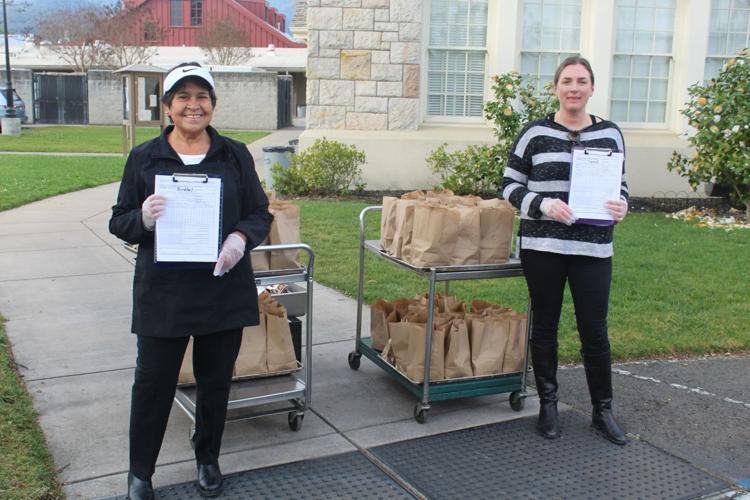 La Morenita lunch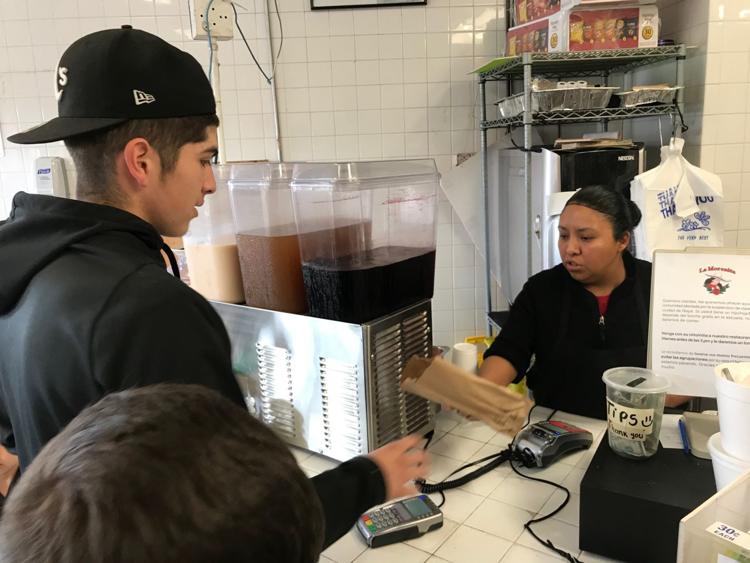 Coronavirus precautions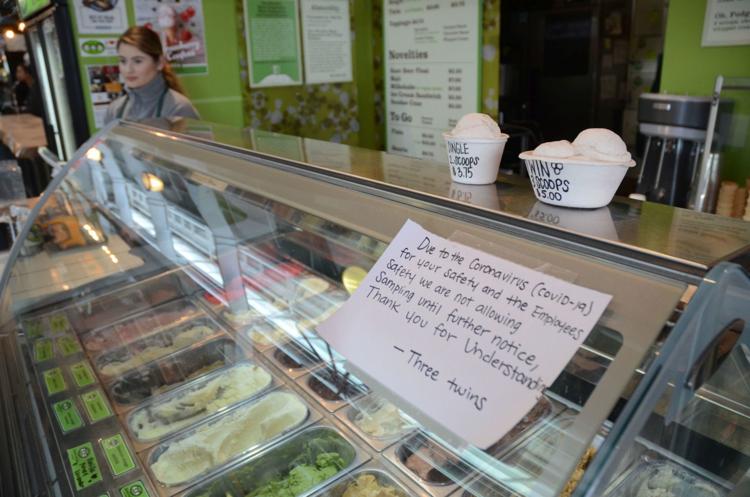 Coronavirus Precautions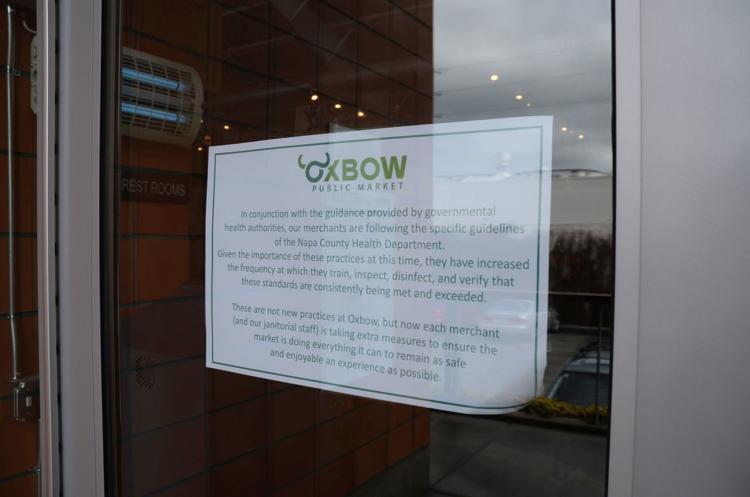 Coronavirus precautions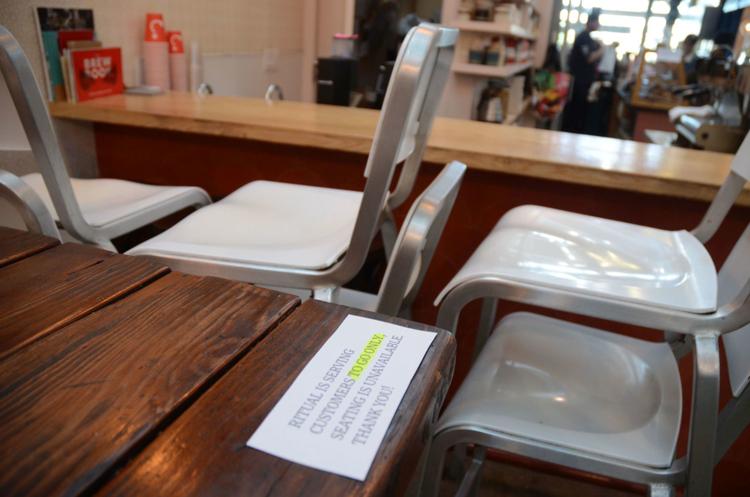 Beringer closed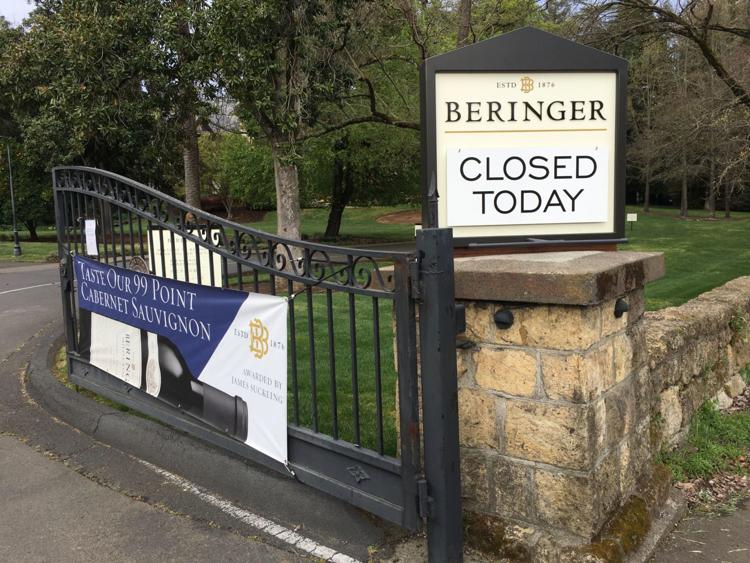 Calistoga Farmers' Market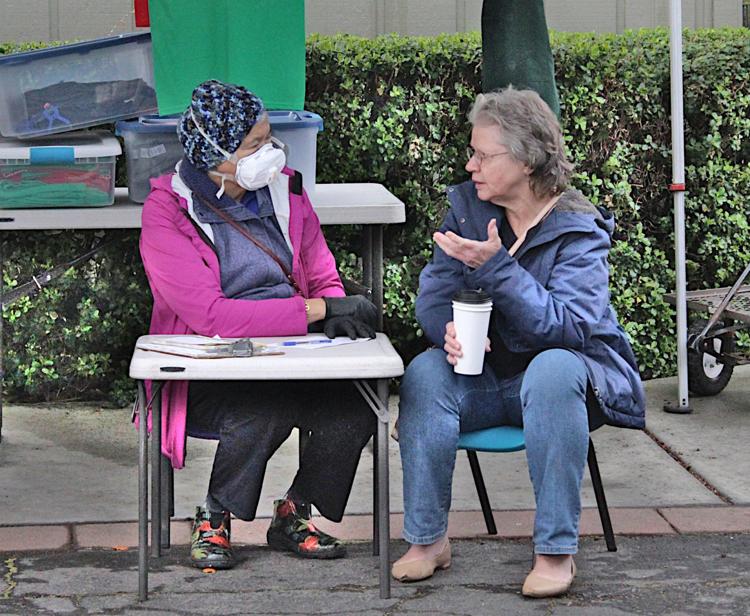 Trader Joe's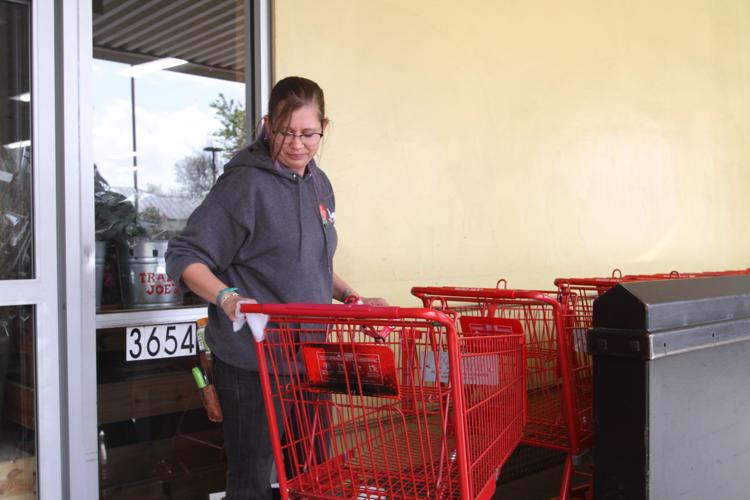 Coronavirus -- Hand sanitizer sold out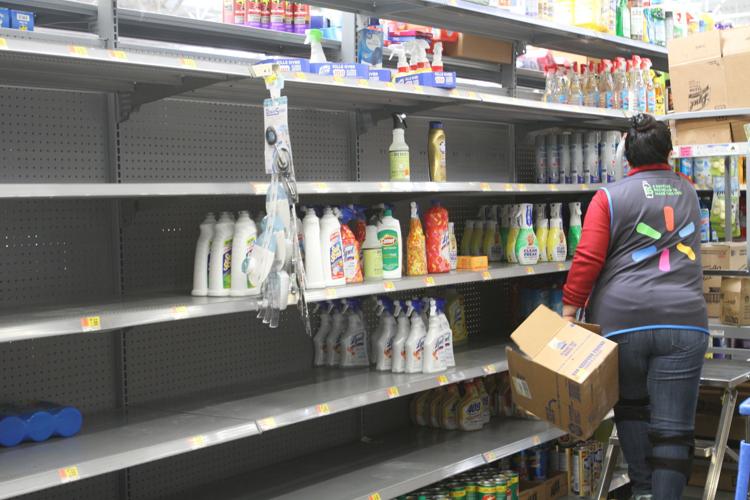 Carol Shour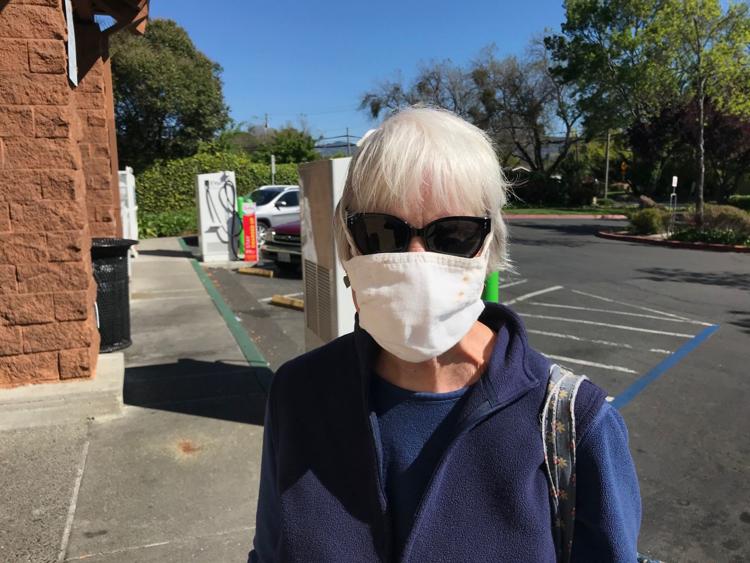 Safeway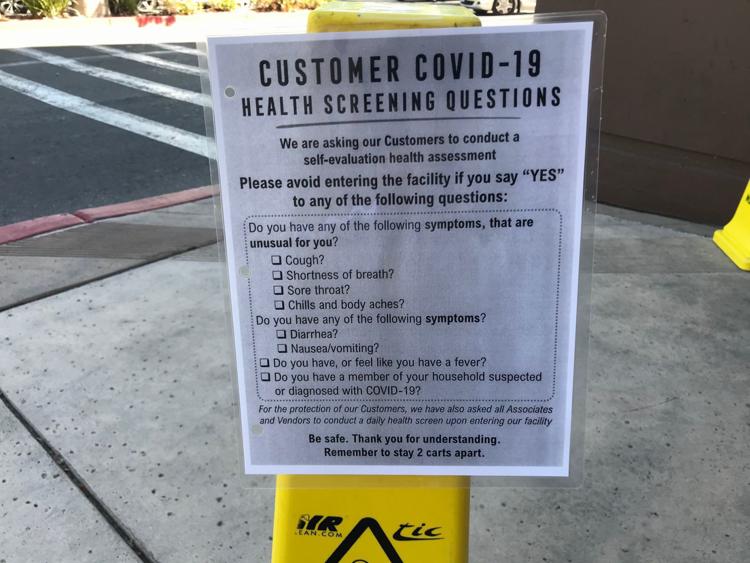 Safeway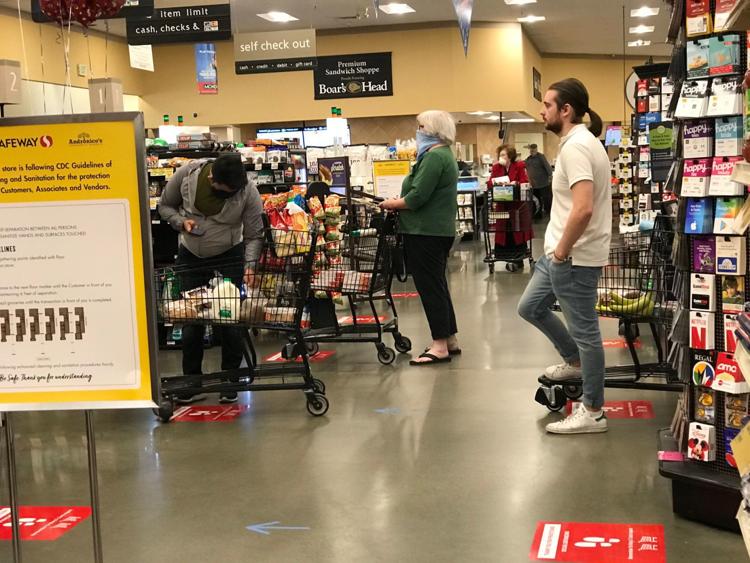 Safeway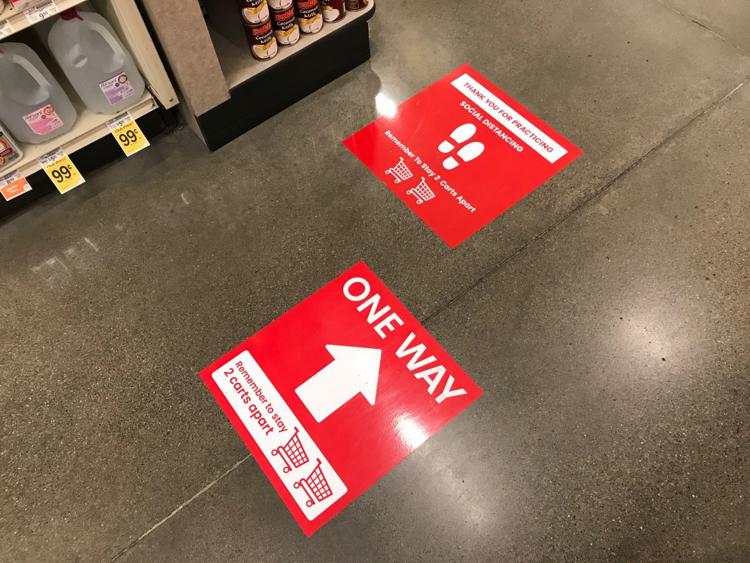 Safeway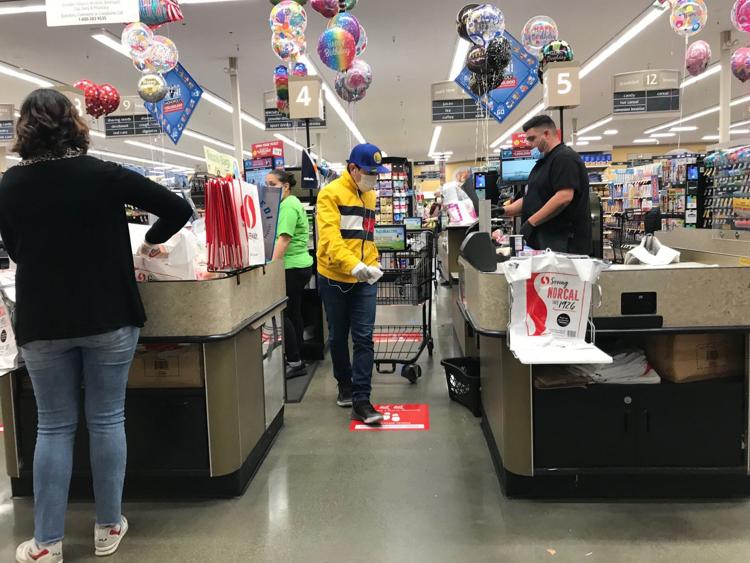 Lucky
Trader Joe's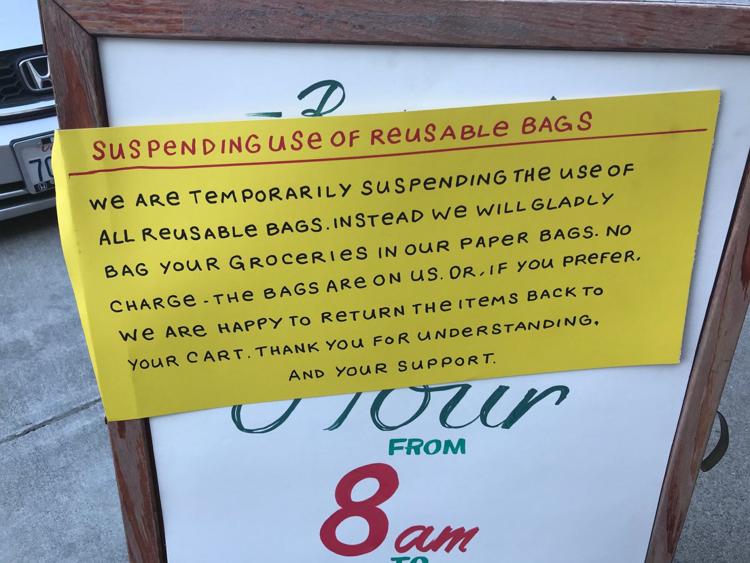 Whole Foods benches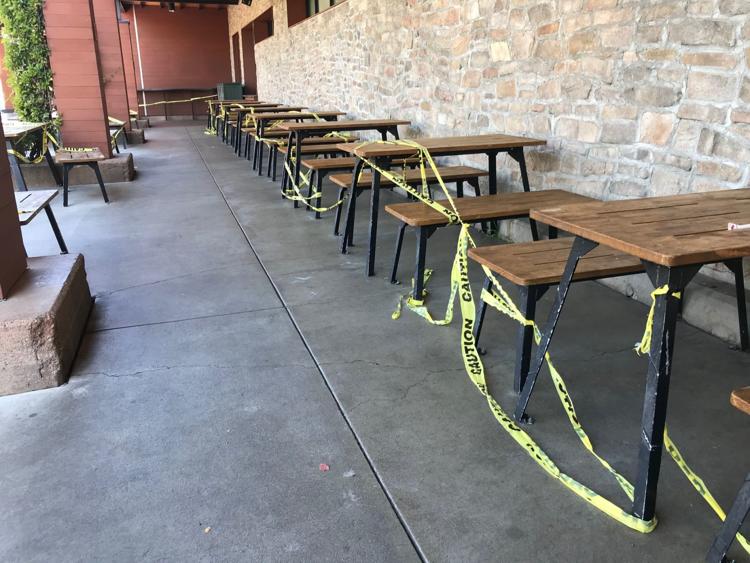 Trader Joe's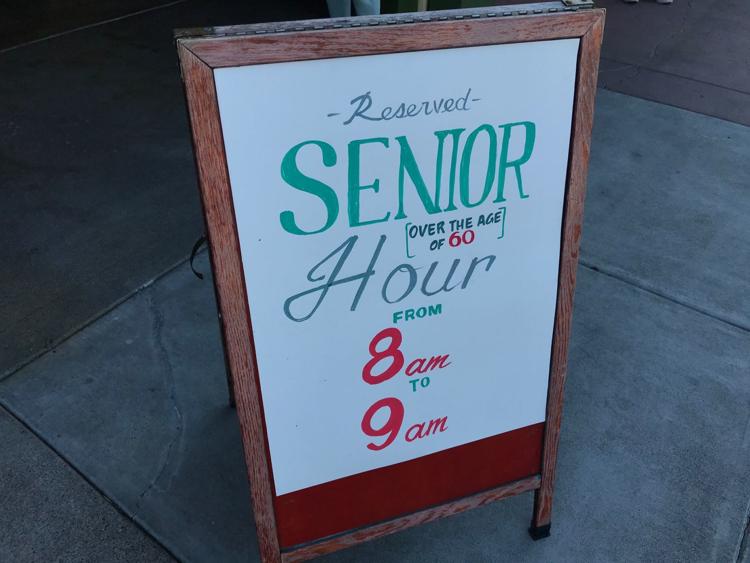 Whole Foods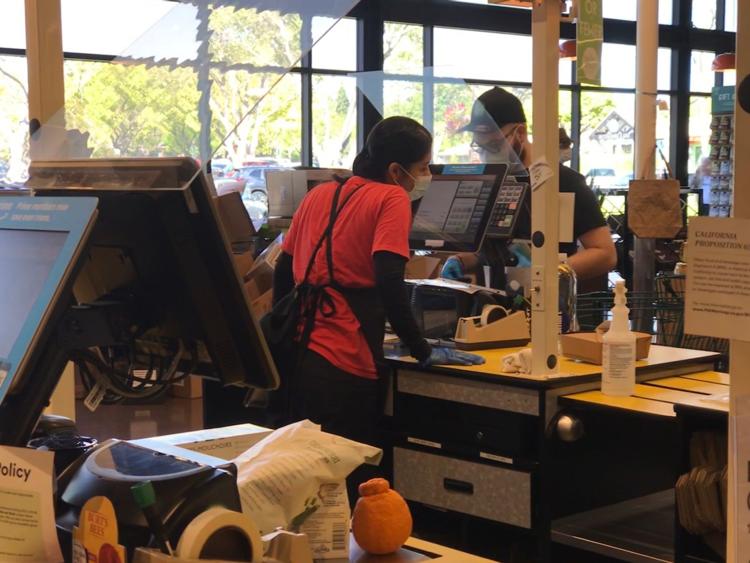 Whole Foods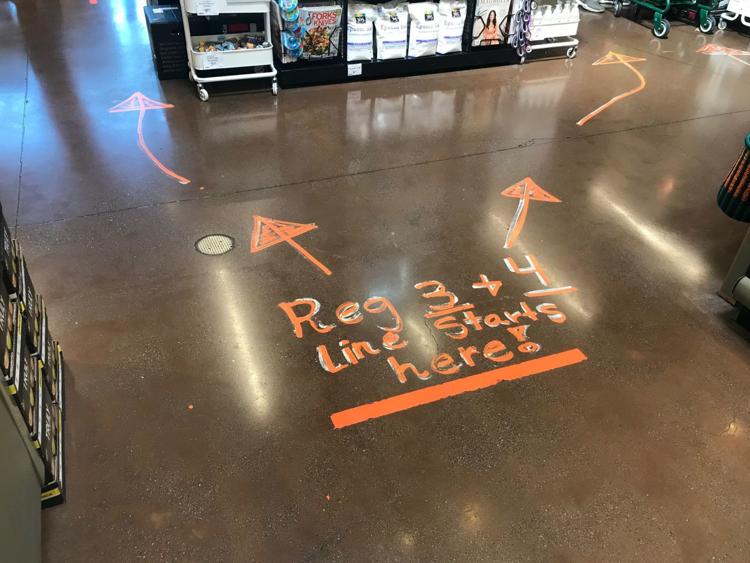 Whole Foods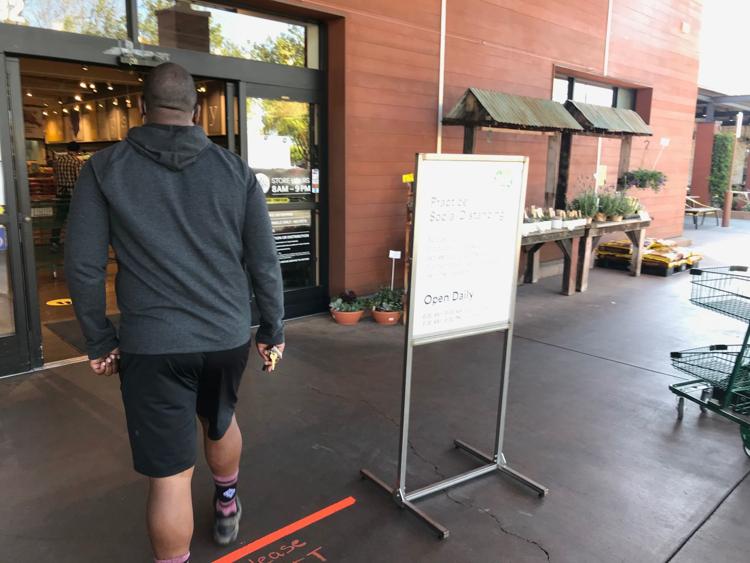 Whole Foods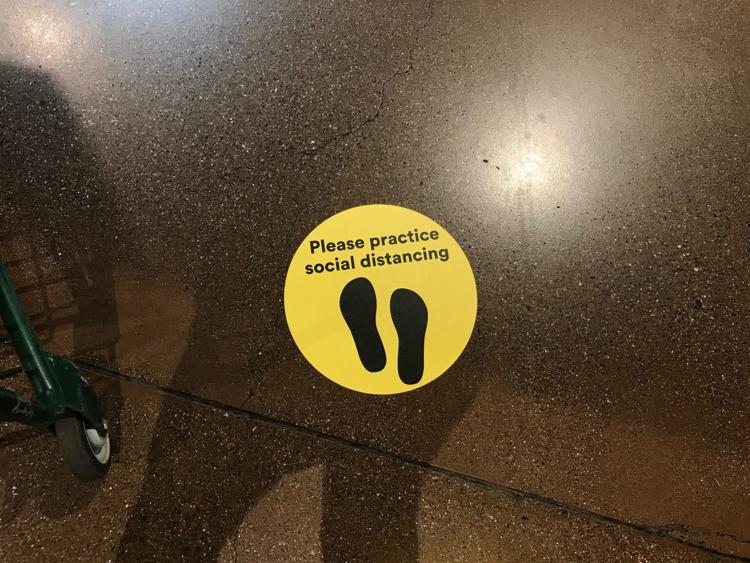 Whole Foods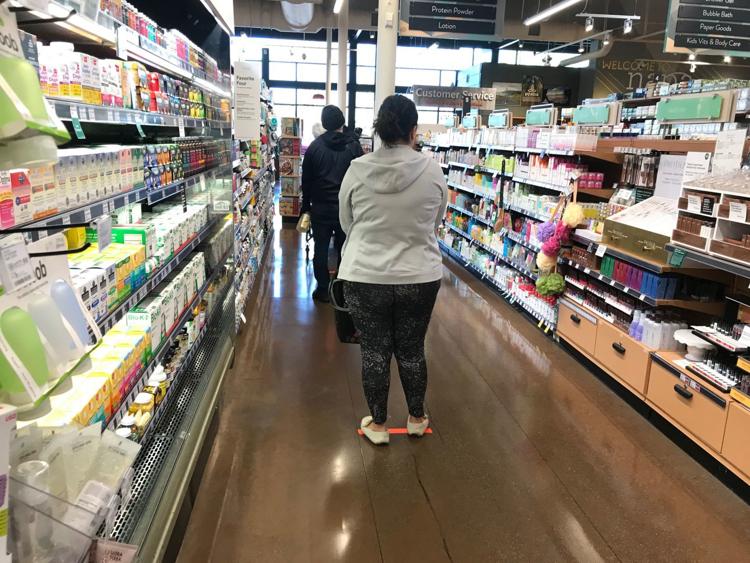 Grocery Outlet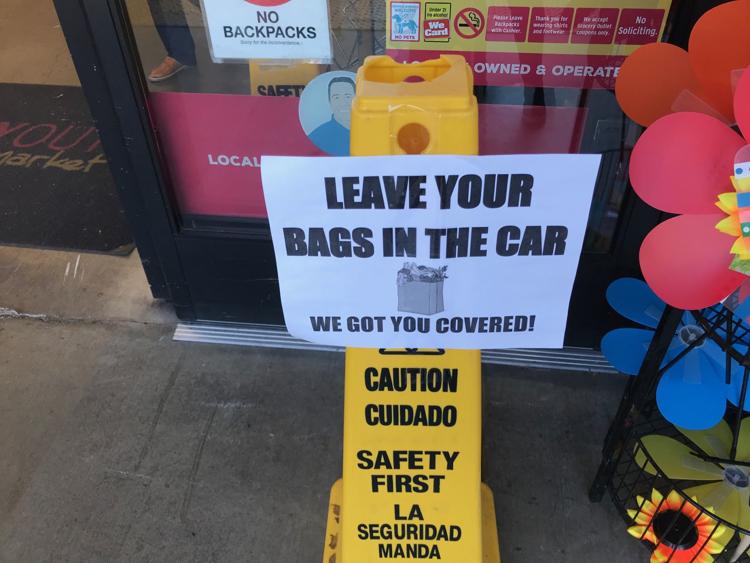 Grocery Outlet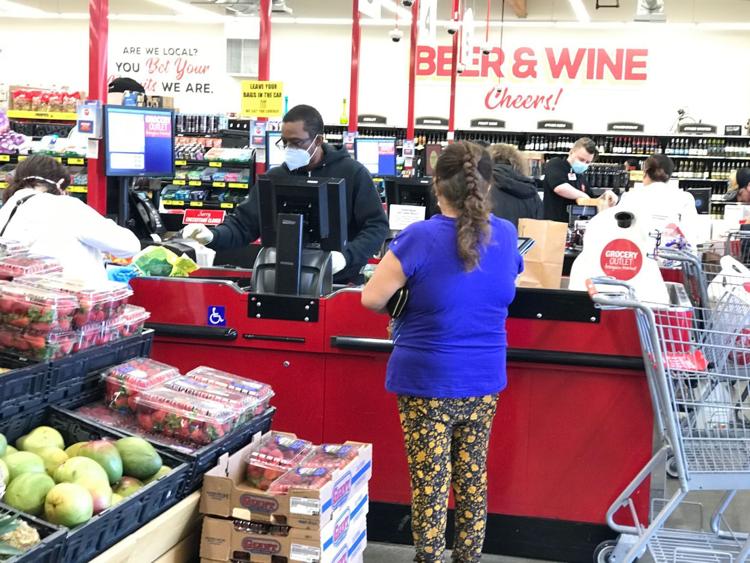 Grocery Outlet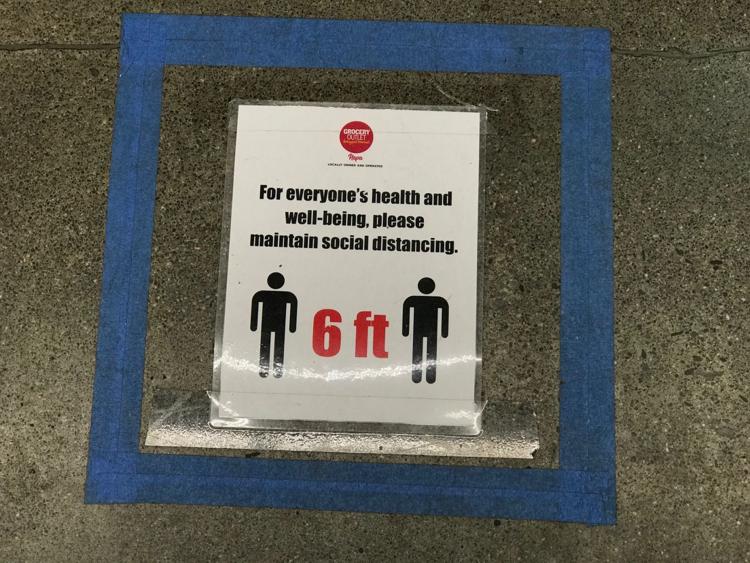 Contact Gus via phone at 707-304-9372 or email at gmorris@napanews.com. Follow him on Twitter @JustGusMorris.
Get in the game with our Prep Sports Newsletter
Sent weekly directly to your inbox!