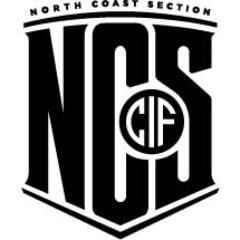 The playoffs for the winter sports season are finally upon us.
On Sunday, the North Coast Section unveiled the brackets for the boys and girls soccer and basketball postseason, and Napa County is once again well-represented.
Five local basketball teams made the cut as did three soccer teams.
Representing Napa on the court are the boys teams from Vintage, Justin-Siena and Calistoga, as well as the girls teams from Calistoga and Napa.
On the pitch, the boys teams from Napa, Vintage and Justin-Siena along with the Vintage girls.
Basketball Seeding and Schedule
The Napa girls (12-14) were named the 16 seed in Division 1 and will play at top-seeded American-Fremont (25-1) in the first round at 7 p.m. Tuesday.
The Vintage boys (17-9), the Vine Valley Athletic League champions, earned the 14 seed in Division 2. The Crushers will play at 3 seed Washington-Fremont (20-6) also at 7 p.m. on Tuesday.
In Division 4, Justin-Siena (10-16) was named the 13 seed. The Braves will play 4 seed University-San Francisco (20-7) at 8 p.m. at Kezar Pavilion in San Francisco on Wednesday.
And in Division 6, the Calistoga boys (14-10) were awarded the 12 seed and will play 5 seed Emery (14-4) in the first round. The Calistoga girls (21-3) received the 2 seed and will host 15 seed California School for the Deaf (13-10), the reigning section champs.
Calistoga will host both games in a doubleheader Wednesday. The boys will play first at 5:30 with the girls game to follow.
Soccer Seeding and Schedule
In Division 1, the Napa boys (13-7-1) received the 9 seed and will play at 8 seed Monte Vista (12-6-5) at 5:30 p.m. on Wednesday. The Vintage girls (10-7-3) got the 15 seed in Division 1 and will play at 2 seed Monte Vista (16-9) on Wednesday after the Napa boys game.
The Vintage boys (16-3-0), the VVAL champions, earned the 4 seed and will host 13 seed Dublin (10-7-2) at Memorial Stadium on Wednesday at 7 p.m.
And finally the Justin-Siena (4-12-1) boys were selected as the 12 seed in Division 4 and will play 5 seed Urban-San Francisco (9-8-2) at Kezar Stadium in San Francisco on Wednesday at 7:30 p.m.
Contact Gus via phone at 707-304-9372 or email at gmorris@napanews.com. Follow him on Twitter @JustGusMorris.
Get in the game with our Prep Sports Newsletter
Sent weekly directly to your inbox!