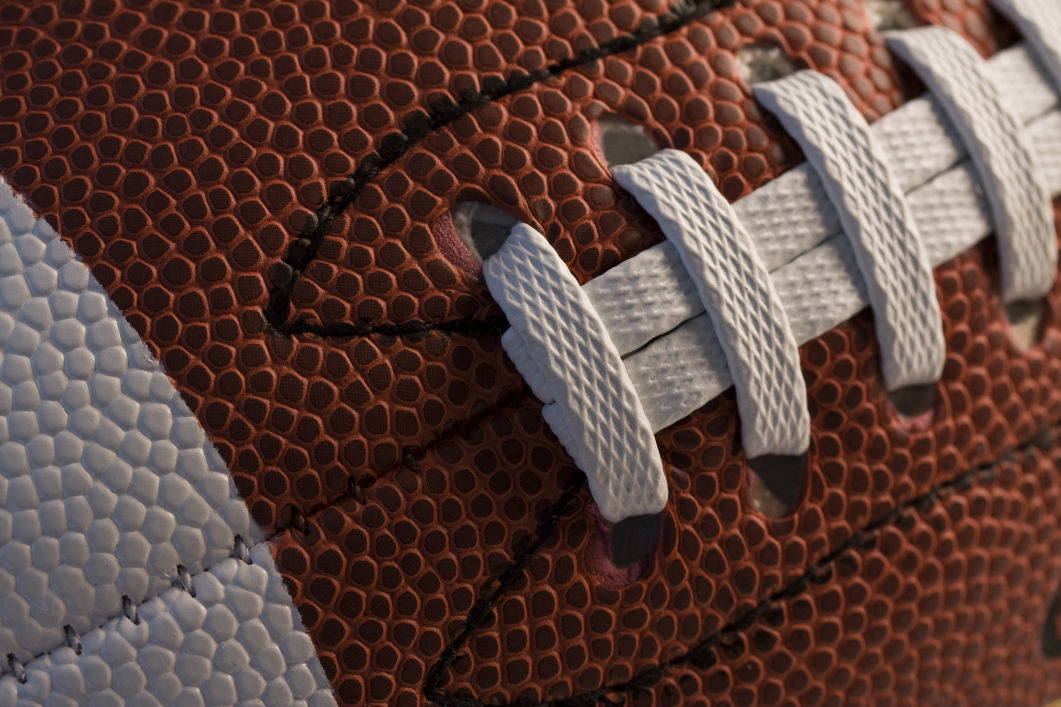 No. 7 Redwood (8-2) at No. 2 Vintage (9-1)
NCS Div. 2 Playoff Opener
Friday, 7 p.m., Memorial Stadium
Radio: KVON 1440 AM, 6:30 p.m.
Most recent games: Redwood won 75-0 at Drake on Nov. 2, its third Marin County Athletic League shutout in four games. Vintage defeated Napa 26-20 in Big Game XLVIII, finishing 6-0 in the Vine Valley Athletic League for the second year in row. Redwood is seeded seventh in the Division 2 playoffs, and Vintage is No. 2. MaxPreps.com has Redwood ranked sixth and Vintage third in the division.
Napa blues: Justin-Siena is the only Napa County team Redwood has played in the last 15 years, going 3-9 against the Braves in that span – including 0-5 on the road. But the Braves haven't played Redwood since 2016, when they lost 52-0 to the Giants in Larkspur.
Balanced Giants: Redwood has moved the ball like the Carlos Meraz-coached Wood teams of 2010-18, both through the air and on the ground. Returning senior quarterback Matt Smalbach (6-foot-1, 175 pounds) has thrown for 1,647 yards and 10 touchdowns, with just four interceptions and a 60-percent completion rate, while the Giants have rushed for 1,642 yards, led by senior Luke McKernan (5-7, 175) with 1,128 yards – 6.6 per carry – and 15 touchdowns. Maximo Tribuzio, Zach Ginsburg and Alex Hagen have combined to catch 76 passes for 1,193 yards and 10 TDs.
"They're a little different (from Wood)," Vintage head coach Dylan Leach said. "They're not a spread zone team. They will stretch and run some zone, but they do a lot of other things in their run. It's more of a power run game. They've got a really good inline blocker, a very strong tight end in No. 6 (Hagen), so they try to run off him a lot. (McKernan) is a very good running back who rarely goes down against the first defender. Their quarterback makes quick decisions and they run their short passing game very well, with a lot of spacing route and quick screens."
Who to key on: While containing Smalbach and McKernan would likely give a team a good chance against Redwood, despite a defense giving up just 10.2 points an outing, Vintage has a multitude of go-to players with relatively modest stats – quarterback Jacob Aaron (606 passing yards, 9 TDs, 4 picks; 287 rushing yards, 7 TDs), running backs Mauricio Castro, Pedja Zivkovic and Dylan Smith (combined 1,251 yards and 16 TDs rushing) and wide receivers Sam Neal and Cutler Low (combined 504 yards and 6 TDs receiving). While the Crushers' numbers aren't off the charts, they haven't needed to be with a defense yielding just 12.4 points a game.
Skid-snapping coaches: Vintage head coach Dylan Leach guided the Crushers to their first playoffs wins since 1986 last season. In 2016, in its second year under current head coach Allen Talley, Redwood earned what remains its only victory in 44 years of NCS playoffs, 56-15 at Casa Grande.
After sharing last year's MCAL title with San Marin and former Justin-Siena head coach Rich Cotruvo's last Terra Linda squad, Redwood won it outright this season. Two years after Marin Catholic withdrew from MCAL football to toughen its schedule in pursuit of section and state championships, the Wildcats played the three 2018 tri-champions anyway and won a nailbiter at Redwood. The Giants came up empty three times inside the MC 3-yard line and succumbed 14-0, the closest any Marin team has played the Wildcats in many years.
"They have a very stout, very disciplined defense, with a great front line so they don't have to blitz a lot. They are able to read and play aggressive," Leach said. "We have a big challenge ahead of us."
No. 8 Napa (7-3) at No. 1 Clayton Valley Charter (5-5)
NCS Div. 2 Playoff Opener
Most recent games: On Nov. 1, Napa lost 26-20 to Vintage in Big Game XLVIII while Clayton Valley lost 56-14 to its own crosstown foe, De La Salle, ranked fourth in the state and 20th nationally by MaxPreps.com. Napa is seeded No. 8 and Clayton Valley No. 1 in the NCS Division 2 bracket.
Last meeting: The Ugly Eagles routed Napa 54-14 at Memorial Stadium during the 2014 preseason. They also went 4-0 against Vintage from 2009-12.
Deceptive record: Clayton Valley earned the top seed in the division with a modest 5-5 record because its five losses were all against teams ranked among the top 10 in the NCS by MaxPreps.com – No. 1 De La Salle, No. 2 Liberty, No. 5 Monte Vista, No. 6 San Ramon Valley and No. 10 California. The Eagles are No. 8 in the same poll.
Eagles to watch: Six-foot-2 junior quarterback Jake Kern has completed 55% of his passes for 921 yards and 7 TDs with just 1 pick. But Clayton Valley has rushed for three times as many yards as it's had on the ground, led by senior workhorse Makhi Gervais (179 carries, 1,090 yards, 7 TDs) and junior Omari Taylor (56 totes, 638 yards, 1 TD) and six others who have combined for 20 TDs.
"To say they are a run-first team is putting it mildly," Wessman said. "They're going to come downhill, pull the backside, and create some distraction. They love to go for it on fourth down. We're going to have to get them four-and-out."
Defying gravity: Napa senior quarterback Isaiah Newton has thrown for 1,286 yards and 15 touchdowns with just 3 interceptions. It's the most in a regular season since Ted LeMasters threw for 1,289 in 2006, before throwing for 514 more in two Sac-Joaquin Section playoff games. Newton, however, was injured during the Big Game and his participation Friday will be a game-time decision, Wessman said. The coach said back-up QB Hunter St. Clair, who played well during an preseason overtime loss to Nevada Union but has been mostly holding for kicker Erik Vargas since, could get another chance to lead the offense.
"Hunter has grown so much, not just as a quarterback but as a young man and leader, and I'm excite to see what he can do if he gets the opportunity. I believe in him wholeheartedly."
More 1,000-yard Grizzlies: Napa wide receiver Brock Bowers has 39 catches for 1,098 yards and 14 TDs, while fellow junior Benito Saldivar has 927 yards rushing with 12 TDs.
Being upfront about it: For likely the first time all season, Napa will be outsized on the lines. "Every game is won in the trenches," Wessman said. "It will definitely be a challenge, but we're looking forward to it. We've got a great game plan in all three phases. I believe in this football team and I know if we play our best, we definitely have a chance."
Grizzlies shorthanded: Much like during the preseason, Napa could have a different lineup than usual. "We're thinner than we've ever been, due to illness and injury and different things happening," Wessman said, noting that some players will be out because they missed practice time after the Veterans Day weekend.
"We're one injury away from an absolute nightmare, but I love the kids we have," Wessman added. "We have at least eight proven back-ups on defense."
No. 5 Lower Lake (7-3) at No. 4 Justin-Siena (7-3)
NCS Div. 6 Playoff Opener
Friday, 7 p.m., Dodd Stadium
Most recent games: On Nov. 1, Lower Lake lost 54-39 to visiting St. Helena in a North Central League I finale, while Justin-Siena defeated visiting American Canyon 17-10 to wrap up Vine Valley Athletic League action.
Air assault: This game would probably be just as interesting if it were a 7 on 7 scrimmage, with the 11th and 12th most prolific junior passers in the state playing in the same game. Lower Lake's Vann Wilkins has thrown for 2,608 yards and 34 touchdowns with 8 interceptions with 61% accuracy, and Justin-Siena's Hudson Beers is a 60% passer with 2,531 yards, 26 TDs and 12 picks. But while Beers isn't one to tuck it and run, Wilkins is also the Trojans' second-leading rusher with 465 yards and 2 TDs on 62 carries. Their leader is senior Aries Brooke, with 820 yards and 19 TDs on 98 totes.
"Lower Lake will be one of the better passing teams we face this year, and similar to us in the sense that they are a spread team that isn't afraid to push the ball downfield," Justin-Siena head coach Brandon LaRocco said. "Their quarterback is very accurate when you let him stand in the pocket and throw the ball. If you try to put pressure on him, he is good at escaping and picking up yardage with his legs.
"No. 1 (6-2 sophomore Makhi Johnson) and No. 15 (6-1 senior Semaj Clark) are both tall and fast receivers who are capable of turning a short completion into a big gain and they both are big threats in the vertical passing game, too. (Brooke) is dangerous as a runner and a receiver, and they aren't afraid to make you cover five guys because the quarterback can escape pressure."
Letdown potential: The Braves are coming off one of the biggest wins in school history, over an American Canyon program that has won several games in the Division II or III playoffs. What's more, they didn't let the Wolves back in the game like they had Casa Grande in a loss five weeks earlier.
"After the AC win I told the kids to take the weekend to enjoy it, and then when we came back Monday we had to move on," LaRocco said. "Part of what happened in our Casa Grande game was that we were feeling too good about ourselves after beating Riordan. When we scored a couple times on them early, we let our foot off the gas, and by the time we put it back on it was too late. That second half (against American Canyon) was pretty stressful, but I was incredibly proud of how well we responded to adversity. Our defense stepped up and made a lot of big stops in crucial parts of that game.
"The coaches and I are continually reminding the team of what happened in that game, the mistakes that we all made, and we're doing everything we can to make sure that doesn't happen again. The stakes are much higher in the playoffs."
But the Braves have one of their most talented and motivated squads ever, led by many of their 15 seniors. Beers rarely has passes dropped by seniors Miles Williams (28 catches, 962 yards, 14 TDs), Blake Hoban (32 catches, 583 yards, 4 TDs) and Solomone Anitoni (28 catches, 533 yards, 8 TDs), while junior running back Noah Young (84 carries, 469 yards, 6 TDs) keeps defenses honest behind a line led by seniors Nolan Dunkle, Christian Kappler, Grant Koehler and Marcus Nunes.
Unlike in last year's playoff opener, when they avenged a season-opening loss at Piedmont, the Braves have to get motivated against an unfamiliar foe.
"Playing teams that you are unfamiliar with certainly brings challenges," LaRocco said. "It's hard to judge things like size, speed and toughness just from film. But there is also a certain level of excitement that comes with facing new teams in the playoffs, and that is one of the things that makes playoff football great."
Not since LaRocco's sophomore season at Justin-Siena in 1995 has a Justin-Siena team played a Lake County opponent, in the playoffs or the preseason.
You have free articles remaining.
"Travel definitely plays a role when we are trying to determine our preseason schedule, but sometimes things just don't work out," the coach explained. "Either we have dates that don't match or teams are looking for specific kinds of games and we, or they, may not fit that bill."
No. 5 American Canyon (8-2) at No. 4 Hayward (9-1)
NCS Div. 3 Playoff Opener
Friday, 7 p.m., Hayward High
Last year's playoffs: Both teams were in the Division 2 bracket last year. Eighth-seeded American Canyon opened with a 43-29 road win over No. 9 Montgomery before falling 42-7 at No. 1 seed Rancho Cotate. Hayward, the 15th seed, lost its opener to No. 2 seed Bishop O'Dowd, the eventual champion.
Most recent games: On Nov. 1, American Canyon lost 17-10 at Justin-Siena in a Vine Valley Athletic League finale, while Hayward defeated crosstown rival Mt. Eden 28-13 in a battle of first-place teams in the West Alameda County League's Shoreline Division.
Last meeting: These programs have never met before.
What's done is done: One reason playoff time is called the "second season" is because it allows teams to put behind the rigors of league play and get a fresh start. American Canyon head coach John Montante said the Wolves are not dwelling on the fact they lost two of their last three games – to Vintage and Justin-Siena – after a 7-0 start, and that practices have been good.
"Players and coaches are working hard to get things ready for the playoffs. We're not living in the past," he said. "What happened against Justin happened. I give those guys a lot of credit, but we have a tough Hayward squad to prepare for."
About half of the American Canyon squad, 20 players, are seniors looking to go out big.
"The seniors are getting after it like they usually do. They're working hard, but having fun, too," said Montante. "They understand the finality of playoff football. We don't have to harp on that aspect. They're working and know what's at stake."
Farmers fast and formidable: Hayward is athletic. They have a good combination of speed, size, and they play with aggression.
Coaches of the Week: Montante and Hayward head coach Justin Redemer have each been named Oakland Raiders "Coach of the Week," Redemer back in September 2016 and Montante after his team improved to 7-0 with a 68-0 rout of Sonoma Valley.
"I'm just really humbled and appreciative to be recognized," Montante said.
No. 5 St. Vincent (9-1) at No. 4 St. Helena (8-2)
NCS Div. 7 Playoff Opener
Friday, 7 p.m., Patterson Field
Most recent games: St. Vincent last played Oct. 26, when it finished its regular season with a 51-44 win over California School for the Deaf. On Nov. 1, St. Helena won its North Central League I finale at Lower Lake, 54-39.
Last meeting: St. Helena shut out the Mustangs, 41-0, in 2017 when the teams played in the same league. The Saints have won the last eight meeting between the two.
New look for familiar foe: The Saints and Mustangs are no strangers to each other. They squared off every season from 2005 through 2017, including as NCL I South foes from 2005 to 2010. St. Vincent has bounced around between leagues since 2010, even rejoining the NCL I in 2016 and 2017. But the Mustangs have played as an independent team, not in any league, since 2018.
Guiding them these last two seasons has been former Casa Grande head coach Trent Herzog, who has a 15-6 overall record at St. Vincent since taking over for longtime coach Gary Galloway. The Saints have never faced the Mustangs with Herzog at the helm, but are 8-2 over them under head coach Brandon Farrell.
Scouting the 'Stangs: On offense, sophomore quarterback Jacob Porteus has completed 80 of 145 pass attempts this year (55 percent) for 1,352 yards and 17 touchdowns with 3 interceptions. His favorite targets are sophomore Dante Antonini (9 receptions, 132 yards, 4 touchdowns), senior Andrew Kohler (21 receptions, 377 yards, 3 touchdowns), junior Jeremy Bukolsky (22 receptions, 394 yards, 6 touchdowns), and 6-foot-7 senior Rory Morgan (14 receptions, 275 yards, 4 touchdowns).
The Mustangs also possess a formidable running attack, spearheaded by freshman sensation Kai Hall, who has 1,667 rushing yards and 18 touchdowns this season. Kohler also provides a secondary look on the ground and has 312 rushing yards with 8 touchdowns.
"They are a little more diverse than we are in terms of run-pass, and they certainly are more diverse in terms of formations and sets that they run," Farrell said. "That poses a real challenge right away."
Defensively, the Mustangs have held opponents to just 13 points per game and have an average margin of victory of 28 points. As a team they have 44 sacks, 13 interceptions and have recovered six of the nine fumbles they've forced.
The one knock on the Mustangs would be their strength of schedule. Out of the eight teams that are in the Division 7 playoffs, only California School for the Deaf has a worse rating, per MaxPreps' metrics.
That aside, these are the playoffs and each team is 0-0, as Farrell likes to say.
"They've done a great job and they're 9-1 for a reason," he said. "A lot of times it doesn't matter who you play. You just get a winning attitude and you play solid football and put yourself in a good position to win and that carries over from week to week."
No. 5 Calistoga (5-3) at No. 4 Tomales (6-2)
Friday, 7 p.m., Tomales High
Most recent games: Calistoga beat Roseland Collegiate Prep last Friday, 44-0, snapping a two-game skid. Tomales also beat Roseland Collegiate Prep, 52-6, four days earlier in a Monday makeup game.
Last meeting: Tomales beat Calistoga, 46-28, on Oct. 18.
Chance at revenge: A month ago, the Braves handed the Wildcats their worst home loss of the season – on Homecoming no less. Now, Calistoga will get its shot to return the favor and try to beat the Braves for the first time in three tries.
"We've played them two years in a row now and they've handed it to us two years in a row, so I guess they say third time's a charm," Calistoga head coach Jim Klaczak said Tuesday. "The kids are excited, obviously, about being in the playoffs, but they're really excited about getting another shot at them because it was pretty disappointing last game."
Tomales took care of business last time around, but a combination of factors may have contributed to that outcome. Five of Calistoga's key players had played a soccer game in the hours prior to the Homecoming football game, and Klaczak and an assistant coach got into a dispute just before the game kicked off. While it's unclear how much fatigue and off-field distractions played into that result, they certainly didn't help the Wildcats' chances.
Strong away from home: While they have a better record at home (3-1) than on the road (2-2), the Wildcats feel they have played better away from the friendly confines of Calistoga High School this season.
"One thing it does is it keeps them focused," Klaczak said. "Going to school and playing at home on a Friday night, it's a bit scattered no matter what. But when we travel and we're on a bus for an hour and a half or two hours, it keeps them focused and then we get there and they're ready to go.
"Our best game, against Branson (a 48-44 loss), was on the road. Everybody else looks at this as a negative, but I look at this as a positive because it's playing into what we have done best this year."
The Wildcats played on the road for the first month of the season before hosting four of their last five games of the regular season.