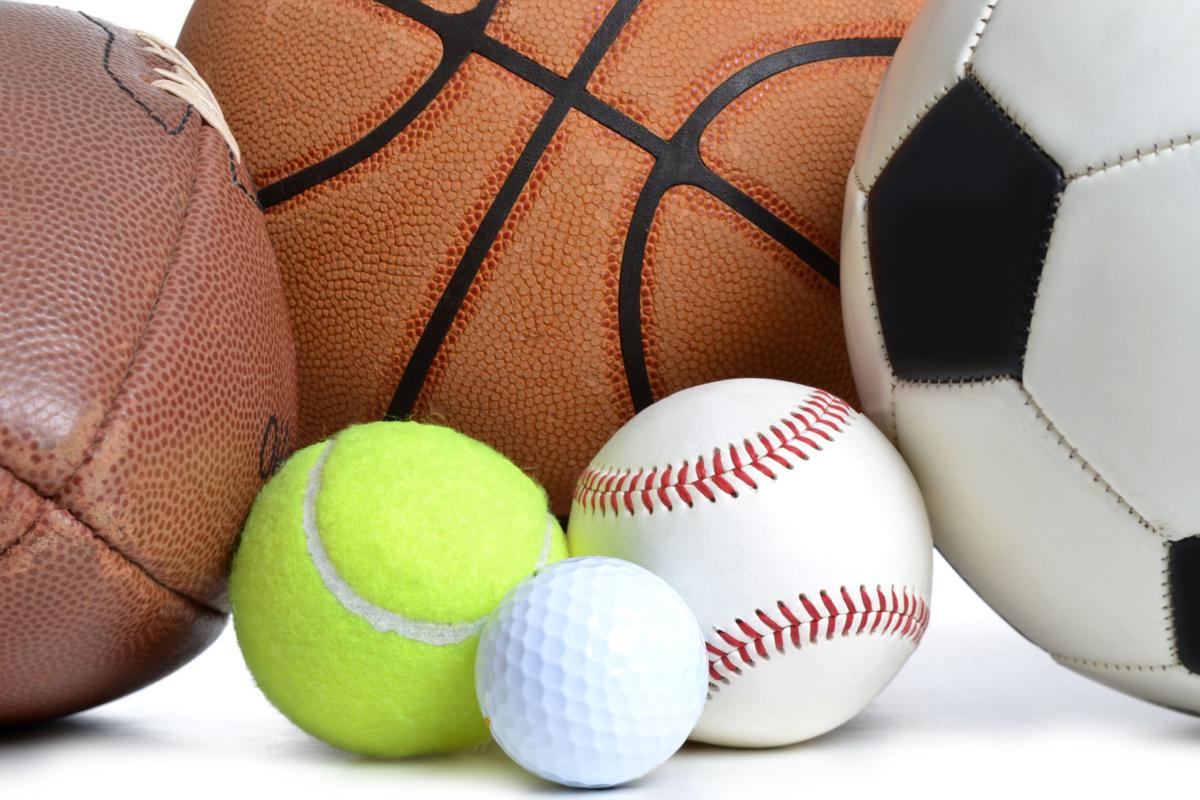 The Napa High and Justin-Siena girls water polo teams shared the Vine Valley Athletic League title for the second year in a row.
It came down to the final match once again, with one team getting stymied in its attempt to finish undefeated in league play, as Napa returned the favor with a 12-9 victory at the Napa Valley College pool on Tuesday.
Senior goalkeeper Caitlyn Berryhill had 11 blocks and a steal, senior Meena Khan had 4 goals, 4 steals and 4 ejections drawn, and senior Emily Dusky had 4 goals and 1 block to lead the Grizzlies (15-5, 11-1 VVAL), who had lost 12-5 to the Braves in their league opener.
Also scoring for Napa were junior Maddie Alexander (2 goals, 2 assists), senior Angelina Adams (1 goal, 1 assist) and freshman Quincy Frommelt (1 goal, 1 assist).
"Justin played us well in the first game with their double team (defense) on Meena," Grizzlies head coach Ashiq Khan said of his daughter, Napa's leading scorer for the fourth straight season. "This time around, we came out with a game plan to mix up our offense and throw in a variety of combinations. This change freed up our players and allowed for more opportunities. Emily powered the ball in from center on two occasions, Meena played both sides of the pool, adding goals and making some key steals, and Angelina played aggressive defense at center and really allowed us to drop down on the Braves' strong center, Sarah Reynolds.
"Caitlyn did a masterful job as conductor of the defense and grabbed down some well-placed shots with spectacular blocks. We really played a well-rounded game, with the girls communicating and making opportunities for themselves and each other."
Justin-Siena (17-7, 11-1 VVAL) will open the North Coast Section Division 2 playoffs on Wednesday and Napa begins play in the Division 1 playoffs on Thursday. Opponents and locations will be determined Sunday.
Ashiq Khan said he and fellow coaches Will Namnath, Per Casey and Chris Page "thank the players, parents, friends, families, spectators, opposing players, coaches, families, administrators and officials for making this a competitive, safe, fun and exciting season for everyone involved."
Prep Girls Golf
Robinson advances to NorCals
American Canyon's Katie Robinson qualified for the CIF NCGA Northern California Regional Tournament with a 75 at the 18-hole North Coast Section Division 1 Championship on Wednesday at Lone Tree Golf Course in Antioch.
The top four finishers not on the three qualifying teams advanced. Robinson was tied with Irvington's Adora Liu for the fourth individual spot, but beat Liu in a playoff.
The NorCal tournament is scheduled Monday at El Macero Golf Club in Davis.
Varsity Boys Water Polo
Six weeks after Napa beat the Braves 21-19 in their league opener, the Grizzlies won another scoring clinic to finish the regular season 13-9 and 8-4 in VVAL play.
Five seniors led the winners. Goalkeeper Gibson Page had 12 blocks and a steal, Aidan Ramblas had a season-high 4 goals along with 5 steals and a block, Jake O'Connor had 3 goals, 2 steals and a block, captain Kadel Hock had 2 goals, 3 assists and a steal, and Lukas Opp had 2 goals, an assist and a block.
Also for the Grizzlies, junior Lucas Brandon notched 2 goals, 2 steals, 5 blocks and an assist, freshman Kaliq Khan had 2 goals, an assist and a block, and sophomore Nathan Schwarze had a goal.
"Our senior crew came out strong with a concerted effort to put the Braves on their heels," Napa head coach Ashiq Khan said. "We had to switch some of our normal key position players to better match up with Justin center Andrew Baskerville and outside shooter Casey Kleis.
"Aidan, our speedster, looked for the ball from Gibson on several counterattacks, Jake put his shooting arm in gear after busting to get open from multiple positions, Kadel ran the middle of the pool communicating for placement and help where needed on both offense and defense,and Lucas played a nontraditional role at both center defender, where he was in place for an impressive 8 field blocks, and as an attacker, forcing the defense to sometimes double-team him. That freed up our other players, who took advantage.
JV Boys Water Polo
Leading Napa in the unofficial but competitive match were sophomore goalkeeper Steffan Smith (9 blocks) and four freshmen – Jesse McLaughlin (1 goal, 2 steals), Alex Diaz (1 goal, 2 steals), Nico Franco (1 steal, 1 block) and Carson Goodrich (1 block).
"We played with a limited crew and really held our own against a talented Braves squad," Napa coach Ashiq Khan said. "As a team, we played very well with lots of communication and help from everyone involved. Our team heavy with freshmen, many who just started swimming and playing water polo this summer."
Get in the game with our Prep Sports Newsletter
Sent weekly directly to your inbox!