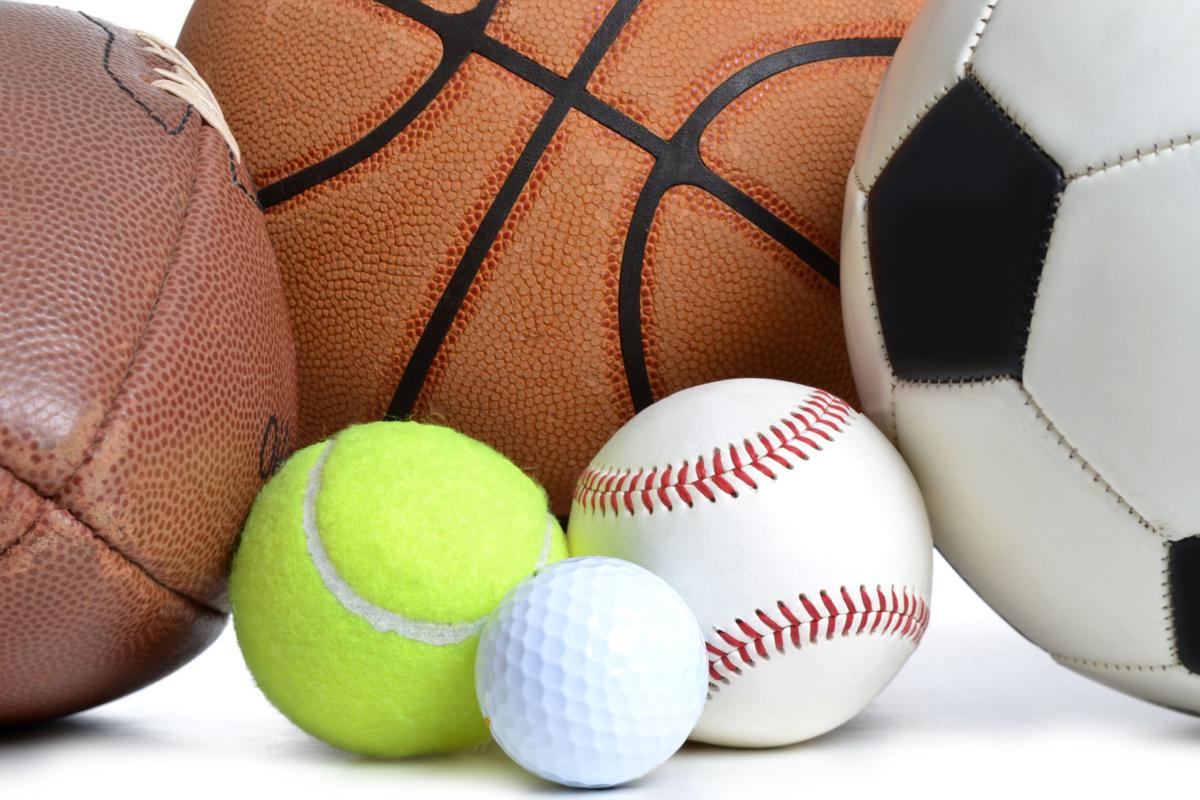 The Napa High girls golf team defeated Vintage 303-313 in a Big Game match on the South Course at Silverado Resort and Spa on Tuesday.
Overall medalist Jazmin Bell shot a 49 to lead the Grizzlies in the Vine Valley Athletic League and season opener for each team.
Support local news coverage and the people who report it by subscribing to the Napa Valley Register. Special offer: $1 for your first 6 months!
Also for Napa, Marissa Blackwood carded a 54, Katie Haubold a 60, Sadie Carpenter a 65, Lauren Hoskins a 75 and Katelyn Kipsey a 76.
For Vintage, Ashley Ellis shot a 52, Capri Russell a 55, Peyton O'Hara a 60, Sofie Stone and Sofia Richart 73s, and Addie Rode a 79.
The Grizzlies will face American Canyon at 3:30 p.m. Thursday on the same Silverado course.
Varsity Volleyball
The Panthers improved to 3-0 with a 25-21, 25-18, 25-15 nonleague win at Napa on Tuesday.
Benicia visits American Canyon on Thursday and Napa plays next at Vintage next Tuesday.
Varsity Boys Water Polo
St. Patrick-St. Vincent 12, American Canyon 9
The Wolves, who trailed by one goal at halftime and after three quarters, were outscored 3-1 in the fourth.
JV Volleyball
American Canyon 2, San Marin 1
The Wolves improved to 4-0 on the season by winning their first three-setter, 23-25, 25-14, 15-9 at home on Tuesday.
"The team started off slow in the beginning and came together midway through the first set," head coach Rick Manibusan said. "It was good to see that the girls worked through their rough patch and pull out the win."
Isabella Avila led the Wolves with 5 kills and added 10 digs and 3 assists. Vanessa Vidriales-Zarate added 8 digs and 3 kills, Isabella Trinidad 2 digs and 1 kill, and Danielle Abuan 3 digs and 2 kills to balance the hitting.
Securing the front court were Cassandra Kenning with 3 blocks and 2 kills, Ava Berry with 2 blocks and 2 kills, and Adrienne Nicolas with 2 blocks, 6 digs and 4 kills. Directing the offense were Sophia Bernabe with 4 aces and 8 assists, and Maleia Magaoy with 1 ace and 4 assists.
Defensive protection came from Jaelyn Dinina with 6 digs, Keana Resultay 9 digs, and Jasmine Gallegos 13 digs.
Varsity Football
Napa to host Nevada Union
After the Grizzlies had to cancel their scheduled season opener against De Anza on Friday because of unhealthy air from Northern California wildfires, Napa High Athletic Director Darci Ward announced Wednesday that they have added a home game against Nevada Union during their scheduled bye on Sept. 24.
"This will be another opportunity for our kids to play, the band to perform, and the Spiritleaders to dance," Ward said in an email.
Freshman Football
Because of COVID-19 exposure, the Crushers will not be able to field a team for Thursday's scheduled season opener against San Marin, according to Athletic Director Cam Neal.
Catch up on Napa County's top sports stories