The Justin-Siena High School track and field program had its most successful Vine Valley Athletic League Championships last Wednesday and Friday at Casa Grande.
Support local news coverage and the people who report it by subscribing to the Napa Valley Register. 
The Braves' varsity and junior varsity girls teams placed first, varsity boys fifth and JV boys third.
The varsity girls finished with 153 points, ahead of Vintage (125), Casa Grande (91.5), American Canyon (79.5), Petaluma (38), Napa (37) and Sonoma Valley (2).
Casa Grande edged crosstown rival Petaluma, 126-125, to win the varsity boys meet. American Canyon squeaked past Vintage, 81-80, for third place. Justin-Siena beat out Napa 60-52 for fifth, followed by Sonoma Valley (2).
In the girls JV division, Justin-Siena won handily with 185 points, followed by American Canyon (114), Casa Grande (37), Vintage (33), Sonoma Valley (22) and Napa (4).
Napa beat out American Canyon to win the JV boys meet, 141-125. The Braves were third at 99, followed by Casa Grande (33), Vintage (30), Sonoma Valley (24) and Petaluma (18).
The top three finishers in each event advanced to this weekend's Redwood Empire Area Championships at San Rafael High.
Varsity Girls
In the 100 meters, Vintage junior Paris Troendly was six hundredths of a second off her own school record with a winning time of 12.63 seconds.
Justin-Siena senior Liliana Hobaugh was the runner-up by just one hundredth of a second with a 12.64, lowering her own school record.
Troendly and Hobaugh were also the only Napa Valley qualifiers in the 200 meters, Troendly lowered her own school record to 26.06 and placed first and Liliana Hobaugh moved up to fourth all-time at Justin-Siena with a personal record 26.71 for third place.
In the 400 meters, Braves freshman Lainey Reiter (1:01.97) and sophomore Blake Wilsey (1:02.19) placed first and second to advance.
Justin-Siena's Lea Smit, an international student from Germany, won the 800 meters by more than three seconds over the Petaluma runner-up in 2:25.44.
Napa High junior Maya Aaen finished more than a minute and 21 seconds behind Casa Grande sophomore Avery Codington in a personal record 13:10.46, but her second-place finish stamped her ticket to the area meet.
The 100 hurdles saw Vintage senior Sophia Notaro win with a personal record 15.90 and Justin-Siena sophomore Samantha Carey also advance with a third-place time of 17.46.
The pair placed the same in the 300 hurdles, Notaro winning by 3½ seconds in a personal record 46.27 and Carey taking third with a PR 50.90.
Only Napa Valley teams moved on in the 4x100 relay. Justin-Siena won in 50.56, American Canyon was second in 50.77, and Vintage was third in 52.15.
The Braves also won the 4x400 relay (4:16.39) in a close race with runner-up American Canyon (4:17.37).
Vintage was second in the 4x800 relay, where freshmen Kendall Bawden and Adrienne Govan-Smith, second Lilla Kasper and junior Irene Pinilla Marinas clocked a 10:58.36.
Justin-Siena was third, as Lea Smit and sophomores Lily Dominguez, Taylor Stoppello and Hailey Schuemann finished in 11:08.38.
The shot put saw Braves junior Mariel Emana record a winning heave of 32-3 and American Canyon junior Anayiah Brown and freshman Aiyanna Beane each throw a personal record of 30-11.
Qualifying in the discus were winner Ellie Kennedy, a Justin-Siena senior, at 113-7½, while Vintage sophomore Natalie Russell (96-3) was second and Emana (PR 86-5) was third.
Moving on in the high jump were winner Smith (4-8), American Canyon sophomore Tyra Fleming (4-6) and Justin-Siena's Grace Hill (season-best 4-6). Napa High's Madeline McCarthy cleared 4-6 but in too many attempts and finished fourth.
The pole vault was also a 1-2-3 Napa Valley sweep. Viintage junior Sophie Nassiri won at 8 feet, while Napa High senior Arianna Mason and American Canyon sophomore Kari Aguirre each cleared 7-6 to finish second and third, respectively.
A top-three Napa Valley sweep in the long jump featured winner Notaro (17-7), second-place Hobaugh (16-11) and third-placer Kennedy Brown (16-8½), an American Canyon senior.
Brown won the triple jump (PR 36-3) and Justin-Siena senior Emery Messenger (32-7¼) and Carey were second and third.
Varsity Boys
In a fast 100 meters that saw 14 runners break 12 seconds, Petaluma senior Silas Pologeorgis won in 11.28, Vintage junior Tyler Diehl was second in a personal record 11.37, and American Canyon senior Taurean Walker was third in a season-best 11.54. Napa High junior Fisher Macdonald was just .03 second back in fourth at 11.57.
The same guys advanced with the same placings in the 200 meters — Pologeorgis (PR 22.6), Diehl (PR 23.10) and Walker (PR 23.33).
In the 400 meters, American Canyon junior Dominick Andrade finished second (PR 53.83).
The 800 meters saw Napa High senior Nico Franco advance with his own runner-up time (PR 2:06.34).
Vintage sophomore Grayson Frye finished second in the 1600 meters (PR 4:39.49).
The Valley's top finisher in the 3200 meters was Napa High sophomore Isaiah Rojas, who was fifth (PR 10:38.28).
Napa Valley's top 110 hurdles finisher was fourth-place Preston Leslie (PR 16.86), an American Canyon sophomore.
Moving on in the 300 hurdles were Vintage juniors Michael Richards (42.30) and Felix McLoyd (PR 42.94). who finished 1-2.
Leading the 4x100 relay were four teams that finished within a half-second of each other — winner American Canyon (44.75), Petaluma (44.89), Napa (45.04) and fourth-place finisher Justin-Siena (45.24).
Justin-Siena's 4x400 relay team was the only Valley team to move in that event, however, placing third (3:40.35).
Placing second and third in the 4x800 relay were Napa High senior Uriel Ortiz, junior Aidan Smith, senior Thomas Rist and Franco in a second-place time of 8:54.48, and the Vintage team of Frye, sophomore Jack Heffner and freshmen Angel Borrayo and Eli Ewig in a third-place time of 9:11.70.
American Canyon senior Jesse Lopez advanced in both throws, winning the discus (122-4) and placing second in the shot put (38-7¼), while Justin-Siena senior Asher Cleary was second in the discus (115-9½).
Cleary won the high jump (5-10) and will move on with runner-up Jalen Rocker, an American Canyon junior who took second (PR 5-8).
Advancing in the pole vault was American Canyon senior Nolan Nyle Ciceron with a third-place leap (11-0).
Crosstown rival juniors swept the long jump, as Vintage's Daylan McFall was first (20-6½) and Napa High's Josiah Orozco (19-9½) and Jayden Quintana (19-3) were second and third.
American Canyon senior John Quilon won the triple jump at 41-8¼, while McFall was second (PR 41-2) and Boeschen third (PR 40-3¾).
JV Boys
Napa High freshman Jack Moore won three events and Justin-Siena freshman Andres Diaz won two to lead the Napa Valley in this division.
Moore picked up all three of his victories with personal records — the 800 meters (2:21.09), the 1600 meters (5:06.72) and the 3200 meters (11:46.09).
Diaz swept the sprints, winning the 100 meters in a personal record 11.92 seconds and the 200 in 25.01.
Napa High freshman Callyn Brandt won the 100 hurdles (20.53) and was second in both the pole vault (PR 8-6) and triple jump (PR 34-5¼).
Justin-Siena freshman Jack Jamison won the 300 hurdles (52.81) and was second in the 100 hurdles (21.09).
American Canyon sophomores Israel Jimenez and Luke Landaverde won the pole vault (9-0) and shot put (34-4¾), respectively. Vintage freshman Camren Oppedahl won the discus (PR 79-7), and American Canyon freshman Jakari Maxie won the high jump (PR 5-2).
Justin-Siena won the 4x100 relay (46.97) and American Canyon took the 4x400 relay (4:00.36).
JV Girls
Justin-Siena freshman Isabella Moore broke 14 seconds to lead a top-five Braves sweep in the 100 meters in a personal record 13.45. She also won the 200 meters (PR 28.74) and long jump (PR 14-6¼).
American Canyon sophomore Lucianna Acero Galaviz swept the throws, winning the shot put (27-5½) and discus (PR 76-2).
Another double came from American Canyon freshman Madelyn Pierce, who won both the 100 hurdles (PR 18.30) and 300 hurdles (PR 54.89).
Winning the 1600 meters was Vintage sophomore Quetzaly Hernandez (PR 6:47.04).
Justin-Siena freshman Parker Stephens was second in the 1600 (6:57.28) but won the 3200 meters (PR 15:53.03) and pole vault (6-6).
Braves freshman Claire Cannariato claimed the 400 meters (PR 1:09.37), Braves freshman Aldyn Martin won the high jump (3-6), and American Canyon freshman Kierra Staten claimed the triple jump (PR 27-7 ¼).
Justin-Siena swept the relays, winning the 4x100 in 54.28, the 4x400 in 5:05.25, and the 4x800 in 13:55.40.
Today in sports history: May 10
1970: Bobby Orr's goal gives Boston its first Stanley Cup in 29 years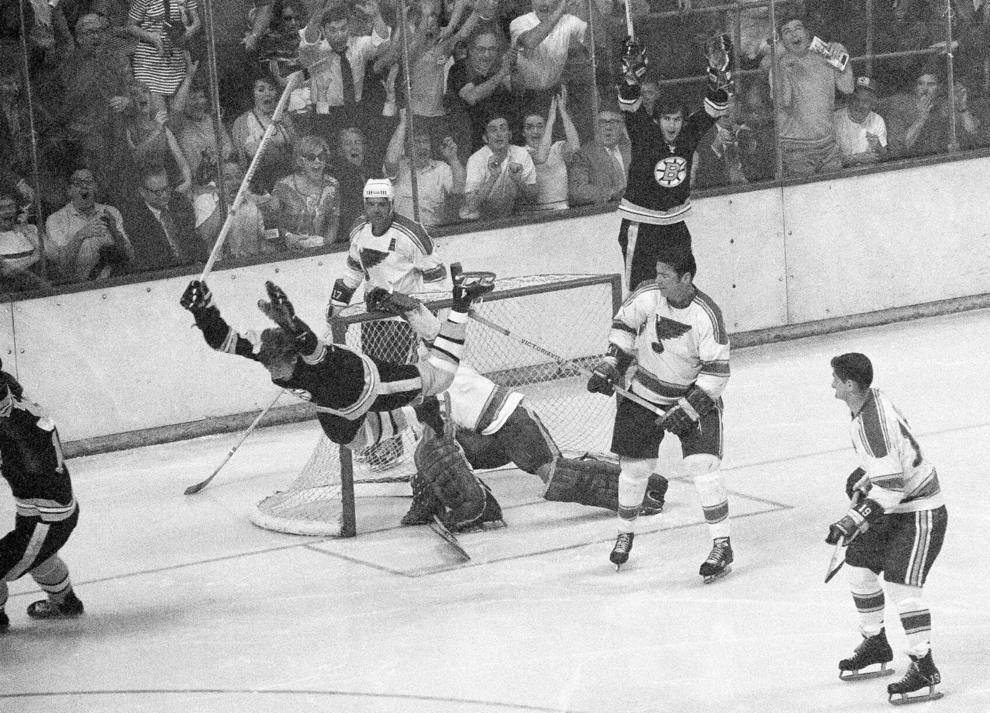 1973: New York Knicks win NBA title over LA Lakers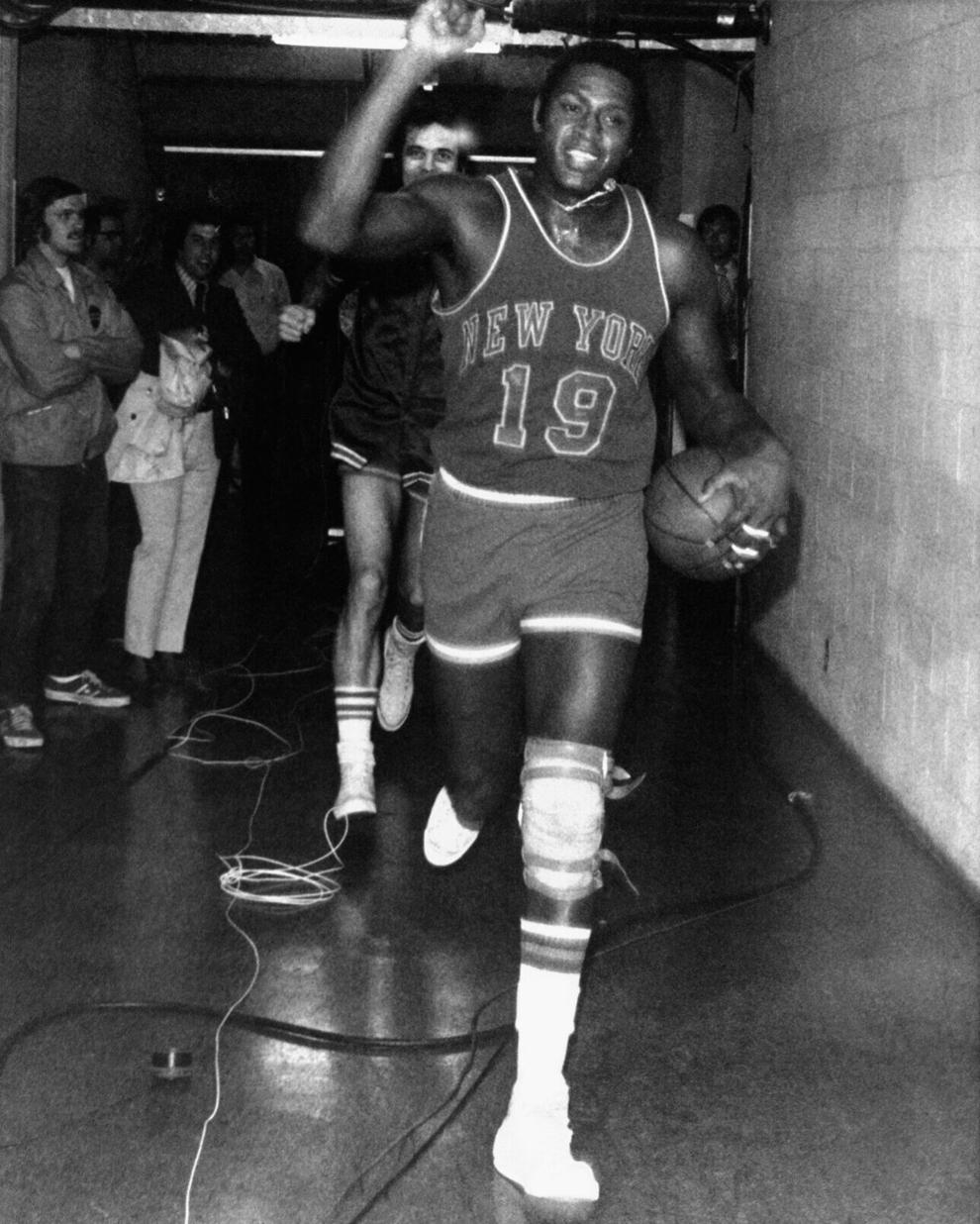 2005: Dwyane Wade becomes fifth NBA player to record 30 points, 15 assists, 5 rebounds in playoff game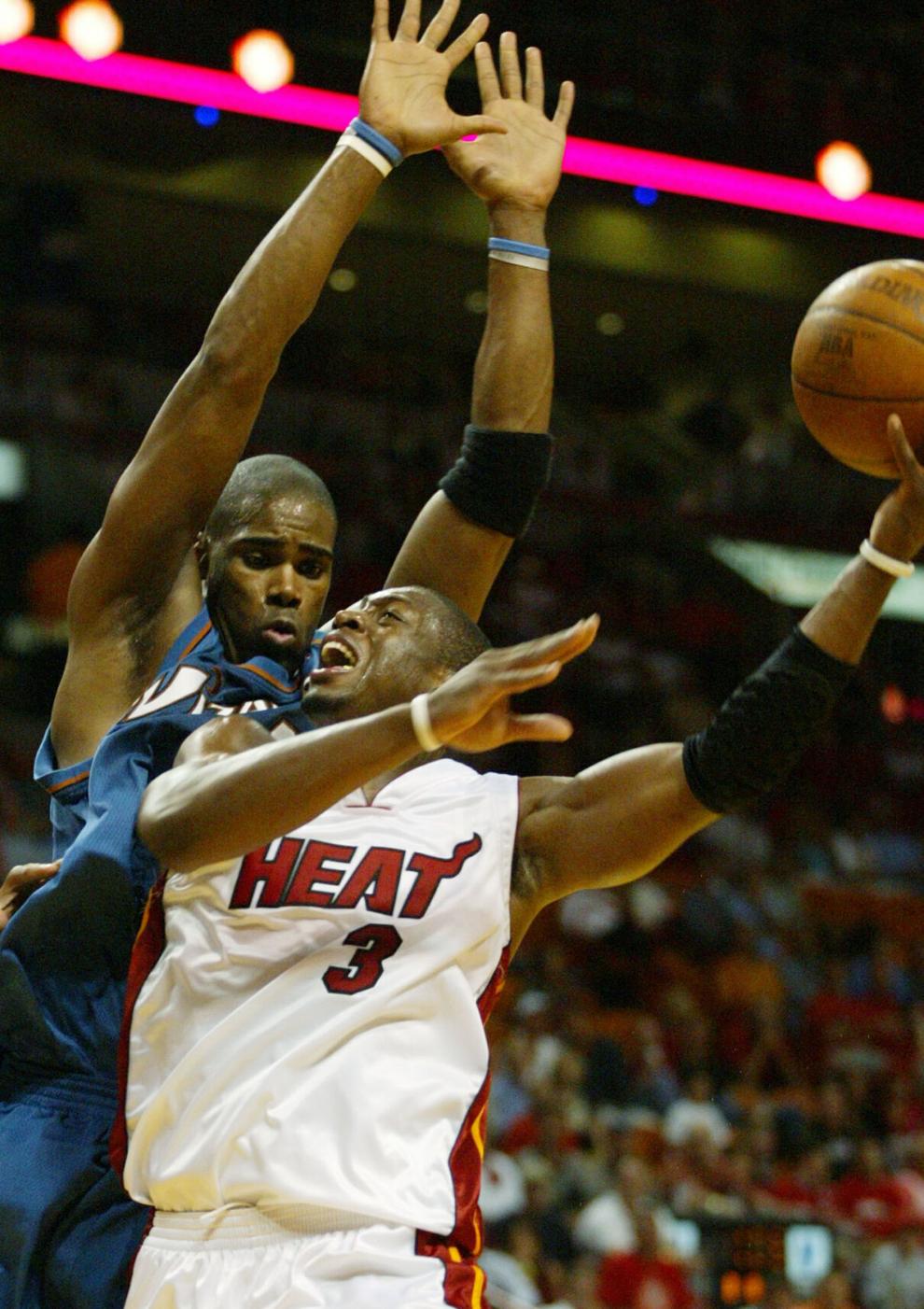 2014: Michael Sam becomes first openly gay player drafted by pro football team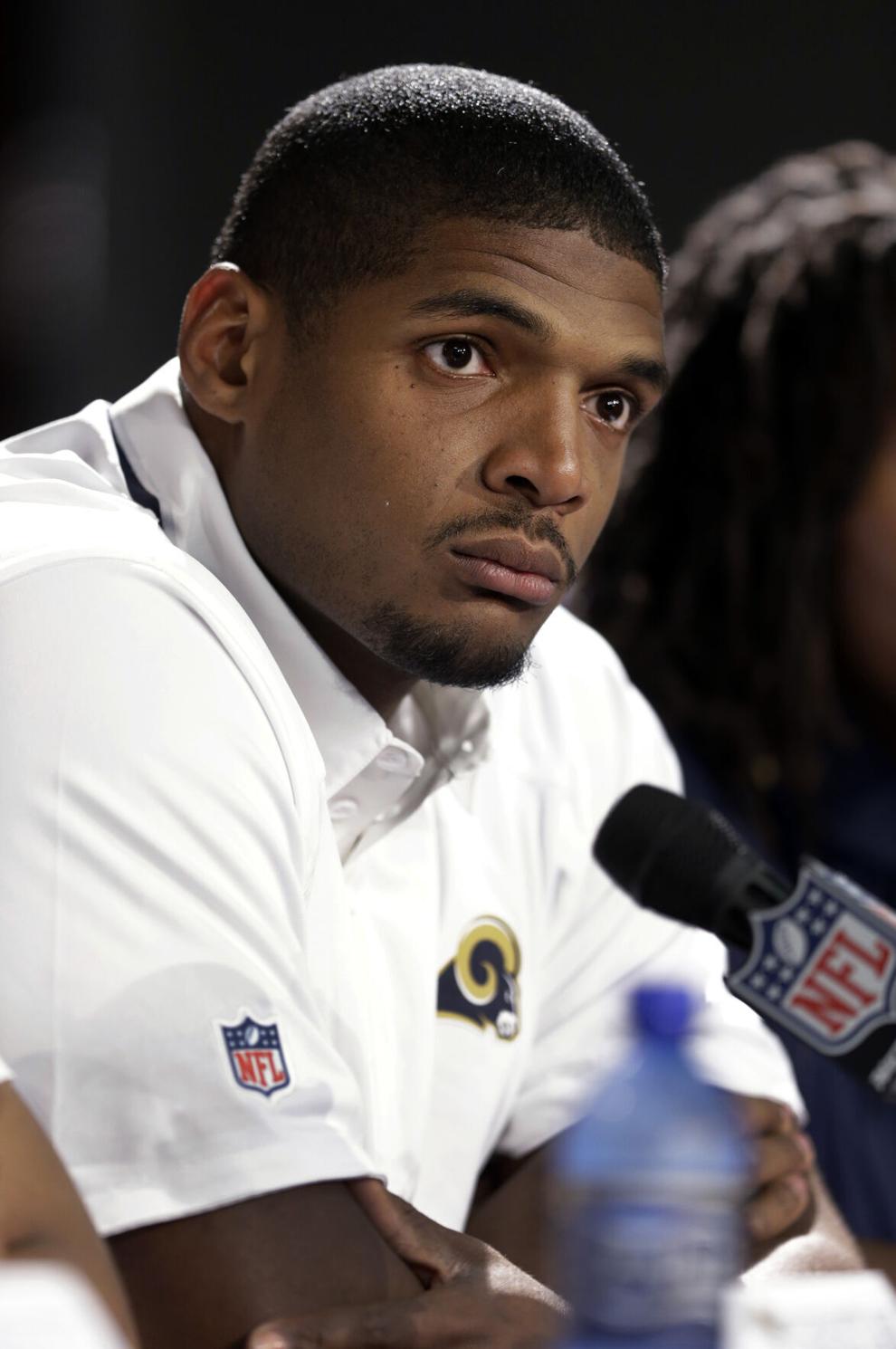 2016: Stephen Curry becomes the first unanimous NBA MVP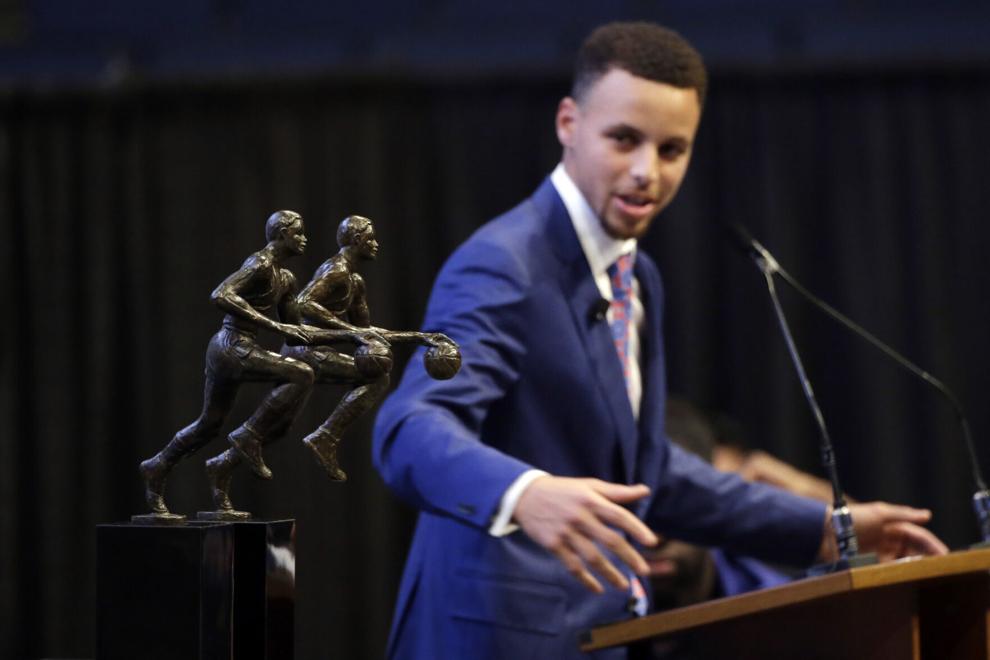 2018: Rafael Nadal breaks John McEnroe's record of 49 straight sets won on the same surface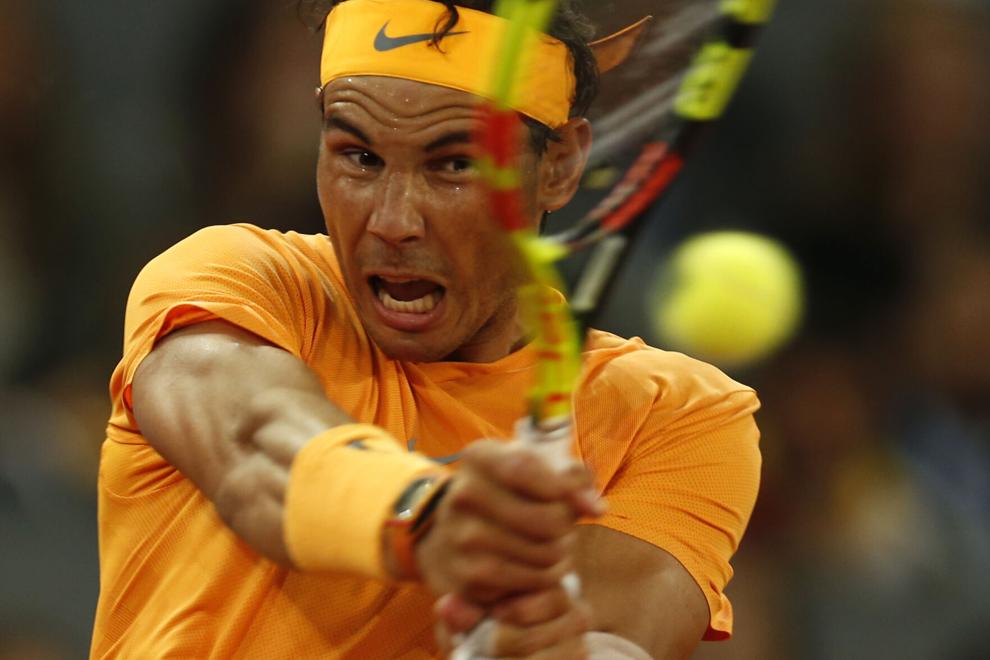 2018: Winnipeg Jets advance to the first Western Conference final