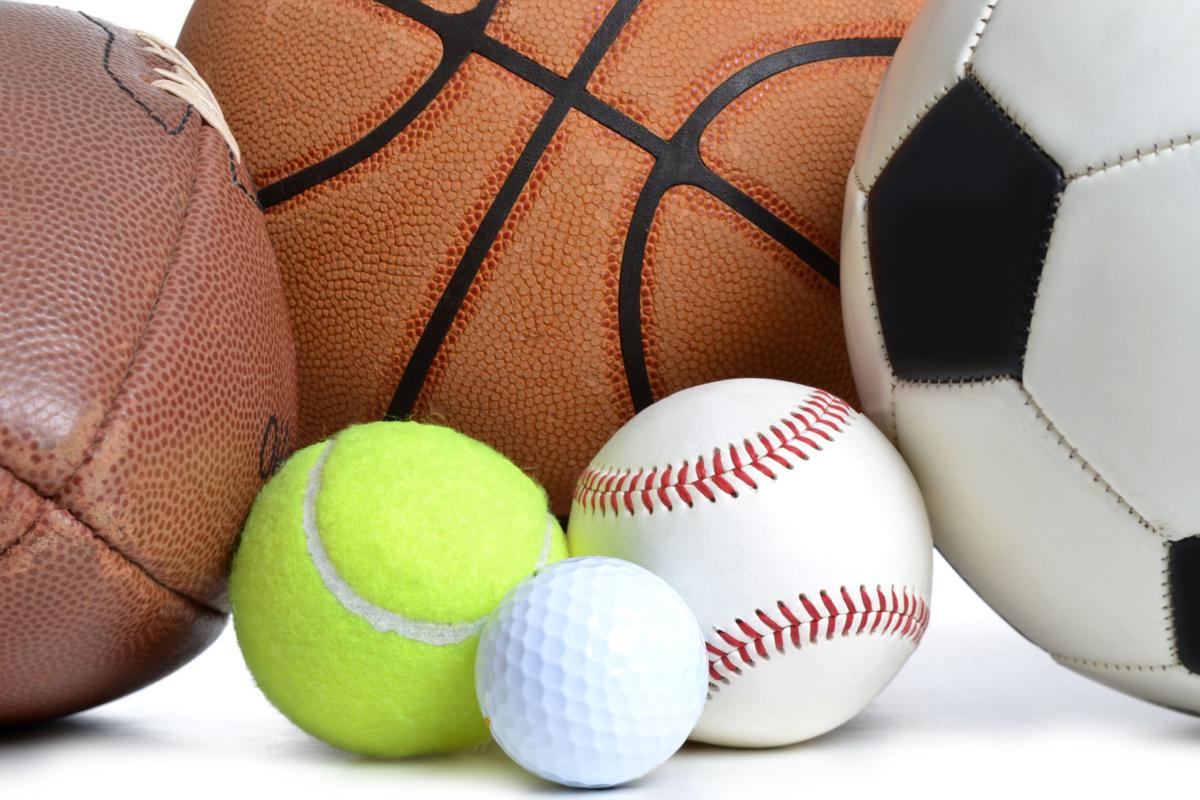 The American Canyon High volleyball team improved to 3-0 with a 25-22, 25-12, 25-12 sweep of host St. Helena on Thursday.
Arianna Pacheco had 9 kills, Giselle Torres had 8 kills and 9 assists, Nalani Bustos had 4 aces and 16 assists, Madison Gramlick had 11 digs, and Alexa Berry had 10 digs and 4 kills.
Support local news coverage and the people who report it by subscribing to the Napa Valley Register. Special offer: $1 for your first 6 months!
Next week, the Wolves will host San Marin at 6 p.m. Tuesday and Benicia at 6:30 p.m. Thursday.
Cardinal Newman 3, Justin-Siena 0
The visiting Cardinals won 25-12, 25-16, 25-21 on Thursday night over the Braves (2-1), who had four players out.
"The Newman team has some fabulous players," Justin-Siena head coach Kate Reilley said. "Our defense played phenomenally well, though."
The Justin-Siena JV lost in two games and the Braves' freshmen won in three games.
American Canyon 3, Wood 0
Pacheco had 15 kills, 17 digs and 4 aces as the Wolves came back from two sets down to pull out a wild 22-25, 22-25, 25-14, 26-24, 18-16 win over Wood in their home opener on Tuesday.
Berry added 5 aces, 9 kills, and 2 blocks, Vyvylyn Tran had 4 aces and 19 digs, Torres had 4 aces, 9 kills, 16 digs and 27 assists, and Bustos had 19 assists.
"The match was a true testament to how hard the team has been working over the past few weeks," American Canyon head coach Katy O'Brien said. "They played smart and continued to fight until the very end. I admire how they continue to work together as a team, especially when things get tough or they are placed in pressure situations."
Justin-Siena 3, Vacaville Christian 0
Eleanor Meyers had 10 kills and 3 terminal blocks in leading the Braves to the 25-12, 25-22, 25-19 win at Clark Gym on Tuesday.
Setter Cass Richardson had 5 kills and 11 assists and served 8 aces.
"Nights like tonight make me so excited to continue to watch this Justin-Siena team progress throughout this season," Reilley said. "With four of our players out this week, our team rose to the occasion to dominate over a very talented Vacaville Christian team. Our tough serving neutralized their offense and our hitters dominated at the net."
The Justin-Siena JV swept Vacaville Christian in two games.
JV Volleyball
American Canyon 2, St. Helena 0
The Wolves traveled Upvalley on Thursday and won the nonleague match, 25-9, 25-22, improving to 3-0 on the season.
"The girls did a great job on defense and controlled the tempo of the game," said American Canyon head coach Ric Manibusan. "There were a few adjustments we will tweak in practice but, overall, they played well.
The Wolves were strong up front with Ava Berry (4 blocks, 8 kills), Cassandra Kenning (2 blocks, 3 kills) and Isabella Avila (9 digs, 1 block, 1 kill). Balanced hitting came from from Jaelyn Denina (6 digs, 3 kills), Isabella Trinidad (1 kill), Adrienne Nicolas (1 dig, 1 kill) and Danielle Abuan (6 digs, 1 kill). Defensive duties were handled well by Keana Resultay (8 digs) and Jasmine Gallegos (6 digs), with Vanessa Vidriales-Zarate (6 digs, 2 assists), Sophia Bernabe (3 aces, 4 assists) and Maleia Magaoay (5 assists) controlling the offense.
American Canyon 2, Wood 0
The Wolves won their home opener on Tuesday, 25-16, 25-17.
"The team was composed and ready to play," Manibusan said. "They worked hard and stayed with the game plan."
American Canyon got a balanced hitting attack from Vidriales-Zarate (8 digs, 2 kills), Denina (5 digs, 2 kills) and Avila (3 digs, 1 kills). Middle-front protection came from Kenning (1 block, 4 kills), Nicolas (2 digs, 1 kill), Trinidad (1 dig) and Berry (1 block, 4 kills). Directing the offense were Magaoay (2 aces, 2 digs, 5 assists) and Bernabe (2 aces, 9 assists), while Abuan (5 digs), Gallegos (4 digs) and Resultay (3 aces, 2 digs) fueled the back-row defense.
American Canyon 2, Fairfield 0
The Wolves opened their season Aug. 20 with a 25-6, 25-9 win at Fairfield High.
Setting the tone was the strong serving lineup of Kenning (2 aces, 1 block, 1 kill), Denina (2 aces, 1 dig, 1 kill), Vidriales-Zarate (2 aces, 3 digs, 1 assist) and Berry (3 aces, 1 block, 1 kill). Front-court protection came from Nicolas (1 dig) and Trinidad (1 dig, 1 kill), while Avila (1 dig, 1 kill) and Abuan (1 dig, 3 kills) attacked well from the outside position. Magaoay (1 ace, 2 assists) and Bernabe (4 aces, 3 assists) directed the offense and Gallegos (3 digs) and Resultay (3 digs) held down the back-row defense.
"The team looked good tonight," said Manibusan. "It was nice to see the girls come together and play in their first game."
Raines, Porter are SportsVine's Aug. 28 guests
The SportsVine, a local sports radio talk show that airs from 9 to 10 a.m. Saturdays on KVON 1440 AM, is scheduled to have Dennis Raines and Kelly Porter as the guests of guest host Cam Neal on Aug. 28.
Topics are to include football, volleyball, the Vintage High School Athletic Hall of Fame, and the 50th anniversaries of Vintage High and Title IX.
Duey Green, Rick Vasquez and Bob Chance, Dino Alessio and Kyle Foster, and Kent Fry have also been guests hosts of the show, which repeats at 11 a.m. the following Wednesday.
Catch up on Napa County's top sports stories