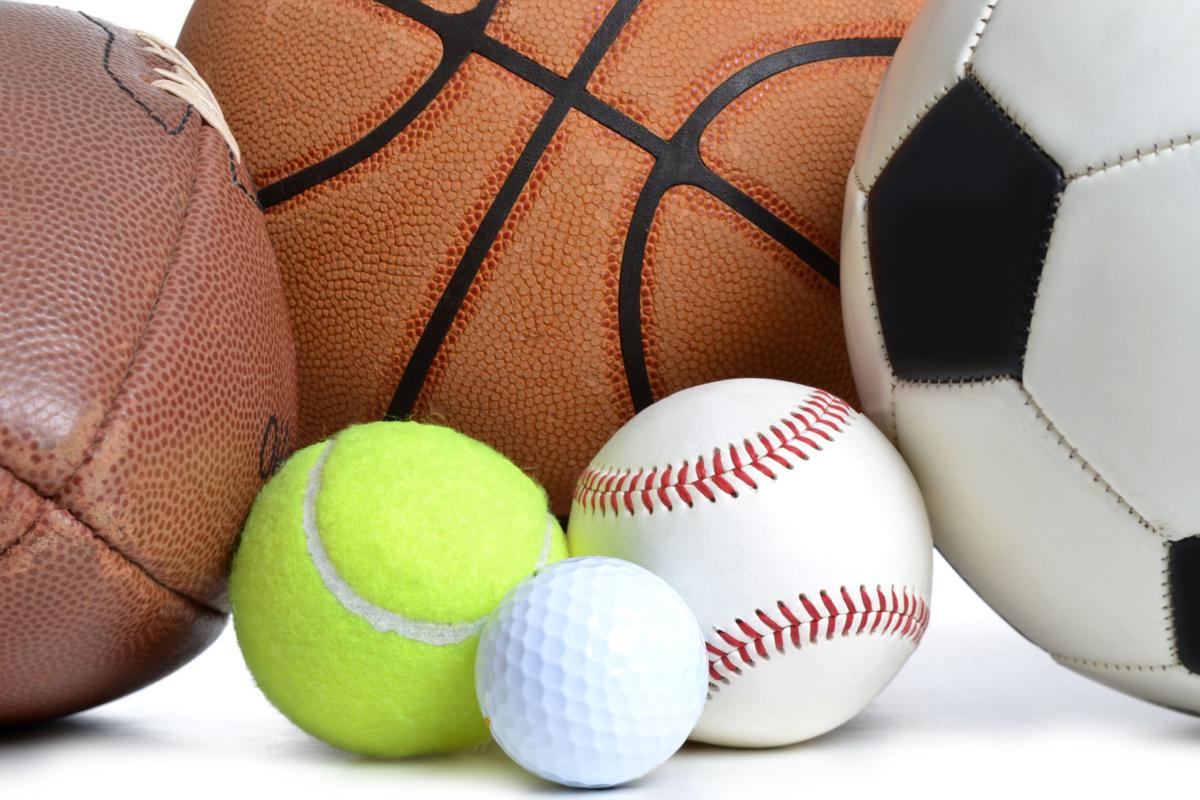 The Napa Parks and Recreation Department will offer Youth Volleyball for ages 9-15 on Mondays and Wednesdays from Oct. 18 through Nov. 3.
Players ages 9-12 will meet from 4 to 5 p.m. each day, and ages 13-15 from 5 to 6 p.m.
Kelly Van Winden and staff will coach the sessions.
The cost is $170 per participant. Scholarships are available through Parks and Rec.
Calistoga needs winter coaches
Calistoga Junior-Senior High School needs coaches for JV boys basketball, JV girls basketball, junior high girls volleyball and junior high boys basketball. All four teams will begin practicing in early November.
Optimist Youth Basketball Sign-Ups
Optimist Youth Basketball, back for its 42nd season in Napa after not having a season in 2020-21 because of COVID-19 restrictions, will hold sign-ups for the 2021-22 season from 6 to 8 p.m. Oct. 20, Oct. 26, Oct. 28 and Nov. 3, and from 10 a.m. to noon Oct. 23, Oct. 30 and Nov. 6.
All sign-ups will be at the Napa Valley College gym and masks will be required. The age groups are 7th-8th Grade Boys, 9th-10th Grade Boys, 11th-12th Grade Boys, and 6th-8th Grade Girls.
The season is scheduled to start Dec. 4.
Visit napaoyb.org to sign up online. The cost is $100 per player for an eight-game season. Scholarships are given upon request, but everyone must pay at least $20. If the season is not held, refunds will be provided.
Everyone who signs up is placed on a team, gets a uniform with the sponsor's name, and is guaranteed playing time, regardless of skill or ability to pay. If there are not enough girls to form their own league, they will be placed on a boys team if they so choose. Teams practice one night a week and play on Saturdays at the Napa Valley College gym or Silverado Middle School gym.
The league started in 1079 with 40 players on four co-ed 7th and 8th grade teams. The program has expanded to grades 6-12 and thousands of young athletes have participated over the years. Volunteers who have coached in OYB include Steve Potter, Brad Wagenknecht, Dylan Leach, Joe Donohoe, Kevin Thom and Steve Hasty.
State mandates require that everyone, including players, coaches, officials, and fans, wear a mask, even if vaccinated.
For information on the 6th-8th Grade program, call Jake Wilson at 738-8115. For more on the high school division, call Parker Hall at 252-0739.
Casual Tennis Napa plays Tuesdays, Saturdays
Tennis players can connect with peers for the fun of it when Casual Tennis Napa meets Tuesday and Saturday mornings, weather permitting. Send an email to casualtennisnapa@comcast.net for the current meeting time and location.
Napa High needs coaches for JV boys hoops, spring sports
Napa High School needs a JV boys basketball head coach as well as head coaches for its track and field, badminton and boys lacrosse programs.
It is a chance to work with Athletic Director Darci Ward, who as head coach of the Napa High girls basketball program from 2003-18 guided the Grizzlies to nine Monticello Empire League championships and a 122-38 MEL record, a 295-149 overall record, and several CIF Sac-Joaquin Section playoff appearances highlighted by a runner-up finish in 2005-06.
Napa Hall of Fame 2021 nominations due Nov. 10
The Napa High School Athletic Hall of Fame Foundation is accepting nominations for its 2021 class, which will be inducted with the seven-member class of 2020 at a dinner and induction ceremony on March 5, 2022 at Embassy Suites by Hilton Napa Valley.
Hall of Fame events were canceled last year due to the COVID-19 pandemic.
The Hall of Fame's selection committee votes on the nominees after reviewing the nominations and hearing presentations by nominators. A successful nominee needs 75 percent of the total points possible.
The Hall of Fame Foundation's mission statement, according to napahighhof.org, is to honor the school and its department of athletics by recognizing the achievements of former athletes, coaches and others who have made significant contributions to the school's athletic programs, while celebrating Napa High School scholar-athletes for their work in the classroom, community and in athletics.
Individuals may be nominated in one of three categories: athlete, coach and special.
To date, there are 154 members of the Hall of Fame, whose membership dates to 1912. The NHS Athletic HOF Foundation is a nonprofit organization.
The Hall of Fame was formed in 1997, with 36 inductees in the inaugural class.
To be eligible as an athlete, an individual must have graduated from Napa High at least 15 years ago (2006 or earlier), participated in at least one interscholastic sport as an undergraduate, and lived an adult life that did not discredit the school or the community.
To be eligible as a coach, an individual must have coached at least one interscholastic athletic team at Napa High, been employed by or contributed services to Napa High as a coach for at least five years, no longer be active as a coach at Napa High, and lived an adult life that did not discredit the school or community.
To be eligible in the special category, an individual must have participated in an activity that brought honor or positive recognition to the athletic department of Napa High, contributed in some substantial way to the improvement of Napa High athletic programs, and lived an adult life that did not discredit the school or the community.
There is a $20 fee for each nomination. To obtain a nomination form, or for more information, contact Carol Stein at (707) 226-5090 or csstein@pacbell.net.
St. Helena Hall of Fame ceremony Oct. 23
The St. Helena High School Athletic Hall of Fame's newest members will be inducted during the dinner at Native Sons Hall on Saturday, Oct. 23. Cocktail hour begins at 5:30 p.m. and dinner will be served at 6:30 p.m., followed by the induction ceremony.
This year's inductees are Artie Carr (1953; Athlete and Distinguished Service), Coach Gordon Anderson (28 years), Bret Del Bondio (1976), Bridget Maloney Malone (1999) and Robert Covey (2005).
Masks will be required to enter the event. The cost is $65 per person. Checks should be made payable to the "SHHS Hall of Fame" and sent to P.O. Box 670, St. Helena, CA 94574 with the name, telephone number and email address of the registrant and the names of everyone attending in their reservation. Tables for eight are available and recommended. No reservations can be accepted after Oct. 21.