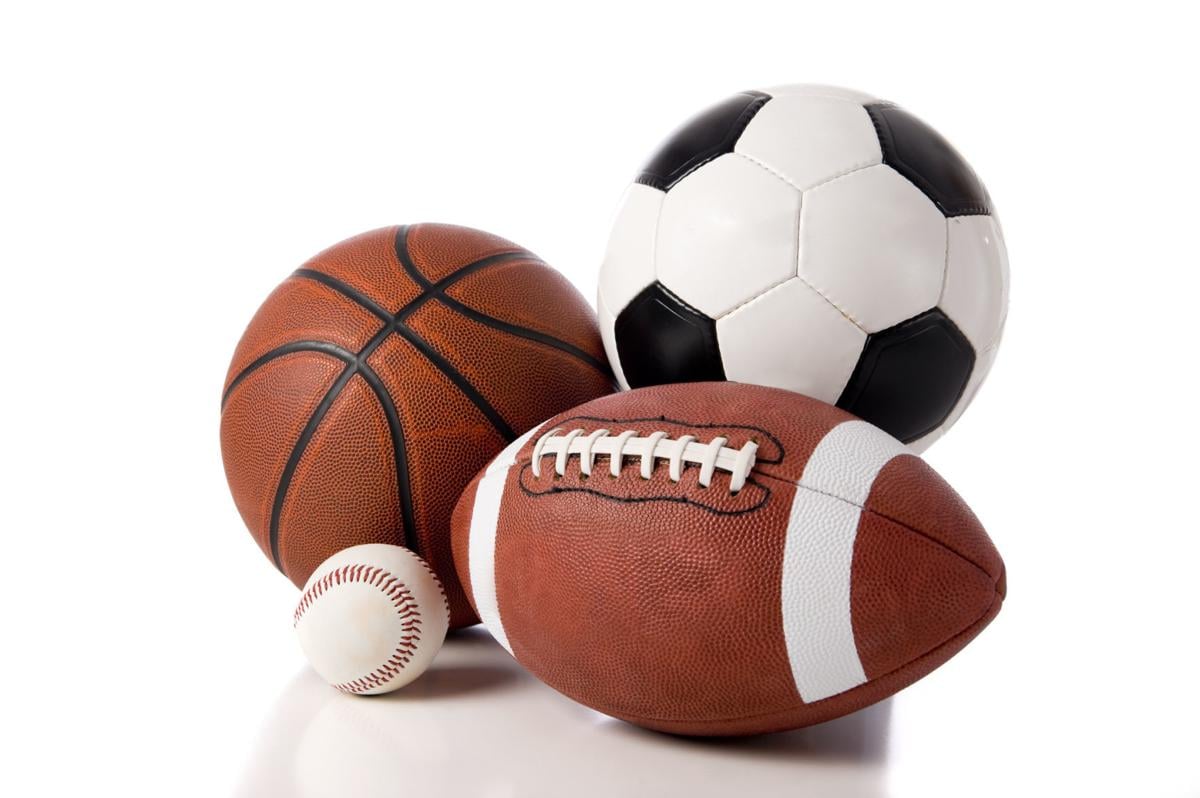 The American Canyon High girls basketball team won its Winter Wolf Classic, a round robin tournament, with a 47-41 victory over Santa Rosa in Saturday's championship game.
Cameron Genteroy was named the tournament's Most Valuable Player after tallying 7 points, 5 assists, 3 steals and a team-high 7 rebounds for the Wolves (5-2), winners now of five straight.
Jazmine Fontilla led them with 16 points and added 6 rebounds, 2 steals and 1 assist. Also contributing were Jullianna Cornelio (8 points, 2 assists, 1 steal, 1 rebound), Jasnoor Sidhu (7 points, 2 steals, 1 assist, 1 rebound), Trinity Billingsley (7 points, 3 assists, 3 rebounds, 1 steal) and Olivia Gradington (2 points, 4 rebounds, 1 assist, 1 steal).
American Canyon will open Piedmont's Paris Twins tournament at 3:30 p.m. Thursday against Cardinal Newman.
Napa 2nd in Piner tourneyThe Grizzlies played solid team ball and went 2-1 in the Piner Tournament, defeating Lower Lake on Thursday, 55-36, and Piner in Friday's semifinal, 53-51, before falling to Eureka in Saturday's championships game, 48-39, in Santa Rosa.
Against Lower Lake, Anna Ghisletta had 10 points and 5 rebounds, going 2 of 4 from 3-point line for Napa (2-3). Playing tough defense and adding solid court leadership, she would earn an All-Tournament honors.
Maizy Armstrong-Brown and Julie Solomon each added 8 points, Sophia Mostow, Sofia Tinnon and Devan Wickersham each contributed 6 points.
"I was really impressed with the team's energy," Grizzlies head coach Taylor Willis said. "We had our best third quarter of the year so far, and everyone contributed."
Game 2 was a closer affair and required an explosion of 17 points by Hannah Newman, who worked the paint and was perfect from the free-throw line. She would also garner All-Tournament recognition.
"Each game she has been improving," Willis said of Newman. "She has really impressed me the last two games. She has been composed, strong and confident, even through a hand injury."
Armstrong-Brown added 9 points and a team-high 11 rebounds, while Ghisletta had 8 points and 5 rebounds, and Wickersham 7 points and 7 rebounds.
In the title game, Ghisletta had 10 points, Wickersham 9 and Armstrong-Brown 6.
The teams were tied 9-9 going into the second quarter, when a combination of turnovers, rebounding and defense helped the Loggers take a 20-16 halftime lead.
"Their posts were strong and did a great job getting rebounding position on us," said Willis.
Eureka (5-1) widened its lead to 17 points by the end of the third quarter, but Napa did not give up. Solid defense and rebounding brought the margin back down to 7 with three minutes remaining, but the Loggers' shooting and rebounding sealed the deal.
"Unfortunately we went cold and struggled at the wrong time but did a great job battling back, which makes me excited as a coach," Willis said. "I'm excited for practice on Monday and to get right back at it on Tuesday."
The Grizzlies host Alhambra at 7 p.m. Tuesday.
Tamalpais 23, Justin-Siena 21
The Braves (1-4) dropped a tough defensive battle Saturday at Clark Gym. They fought hard all game and took the lead late in the fourth quarter, only to see Tamalpais make two winning free throws in the last minute.
Justin-Siena was led by Lexi Rosenbrand (11 points, 7 rebounds), Karlie Wells (5 points, 8 rebounds), Charmaine Griffin (5 points, 7 rebounds, 4 assists), Alyssa Curtola (3 steals, 2 rebounds) and Lili Galambos (3 rebounds, 2 steals).
"Another tough loss for us," said Braves head coach Andy Bettencourt. "We are struggling to score points right now, for a variety of reasons. The good news is that our players are competing hard and working to get better. I am confident in this team continuing to get better and hopefully we can start turning things around tomorrow night."
Justin-Siena hosts Kelseyville at 6:30 p.m. Tuesday.
Varsity Girls Soccer
Justin-Siena wins twice in 2 days
The Braves traveled to Forestville and defeated El Molino on Friday night, 5-3. They got a hat trick and an assist from Tessa Salvestrin, 1 goal and 1 assist each from Anjali Monteverdi and Olivia Janerico, and an assist from Izzy Poulsen.
The next afternoon in strong winds and rain, head coach Eric Branagan-Franco said, the Braves "played with heart and grit" in defeating visiting Moreau Catholic of Hayward, 6-1.
Monteverdi began the scoring with 2 goals and Janerico added 1 for a 3-1 halftime lead. Salvestrin scored 2 goals and Fernanda Sosa had 1 in the second half.
Off to their program's best start since 2013, the Braves (2-1) will play at Healdsburg at 6 p.m. Wednesday.
"I am extremely happy with the girls' work ethic this week," Branagan-Franco said. "We did not have adequate rest between games. However, the girls kept their focus and completed their goals. I was also very pleased with the freshmen who stepped up to help out with these two games while a few key players were out."
Optimist Youth Basketball
In the first week of the Napa league's 40th season, this division at Harvest Middle School on Dec. 7 saw McDonald's run past Kiwanis of Greater Napa, 54-33. For McDonald's, Nathan Marroquin led all scorers with 23 points. Elijah Nave, Dominik McElheran and Bailey Huss scored 8 points each. For Kiwanis, Noah Ackerman had 22 points, James Burgess scored 7, and Ben Green and Alan Elizible pulled in six rebounds each.
Del Sur Mortgage defeated Quinlan Tire, 47-23, behind Trenten Adams' 23 points and 12 rebounds. Finn Salese had 10 points, 9 rebounds and 6 steals. For Quinlan, Aiden Leuthold and Aiden Faughn scored 5 points each. Tyler Carrasco had 9 rebounds and Seth Daniels contributed 8 assists.
Athletic Feat outlasted Syar Industries, 38-23. Owen Ferguson scored 14 points and pulled in 7 rebounds and Ezra Alvarez added 9 points for the winner, while Sumner Eakins scored 7 for Syar.
McDonald's slipped by Del Sur Mortgage, 36-33, as Nathan Marroquin scored 13 points and Antoine Saleh had 7. Trenton Adams had 25 points and 12 rebounds in defeat.
Kiwanis of Greater Napa held on to defeat Syar Industries, 46-36. Noah Ackerman had a game-high 26 points and James Burgess added 8 for Kiwanis, and Peyton Miracle scored 11 and Tyler Lehnecke 7 for Del Sur.
Athletic Feat held on to defeat Quinlan Tire, 30-22, as Jonah Schwarze had 7 points and 6 rebounds and Owen Ferguson collected 9 rebounds. Tyler Carrasco and Seth Daniels had 7 points each to lead Quinlan.
Games will continue this Saturday at Napa Valley College, starting at 9 a.m.
Get in the game with our Prep Sports Newsletter
Sent weekly directly to your inbox!