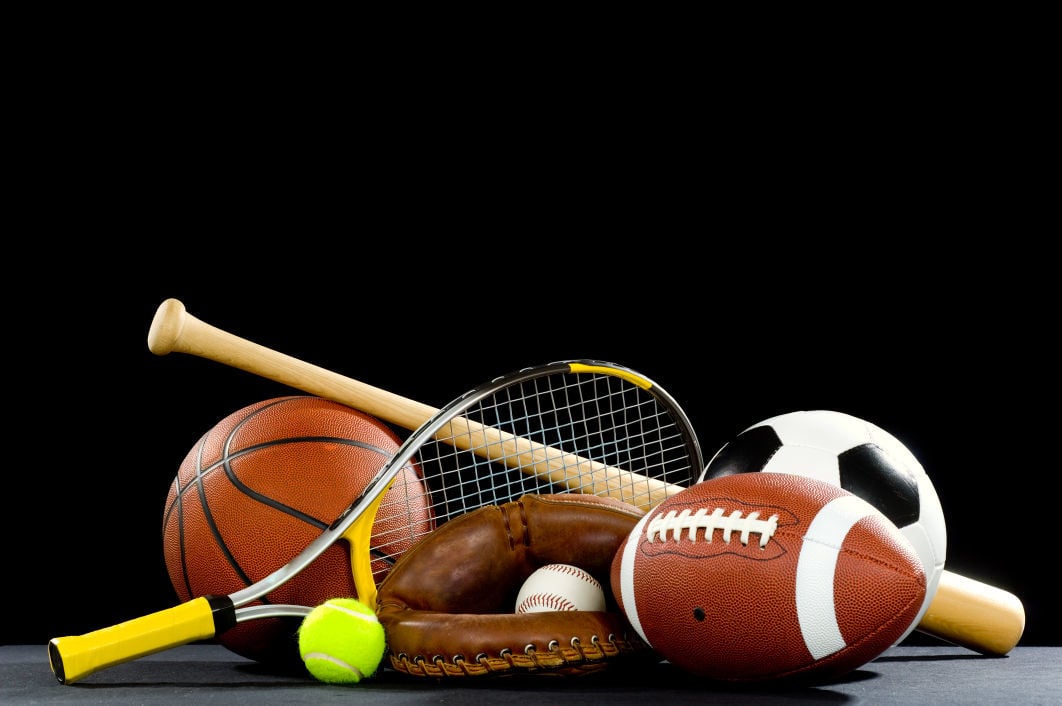 The seventh annual Tri-County All Star Football Game is scheduled for Saturday, Jan. 11, at Windsor High School. Kickoff is at noon.
The teams are comprised of top seniors who played in the counties of Sonoma, Marin and Napa.
The Blue Team has 15 Napa County players on its roster.
Napa High is represented by offensive lineman Filiberto Chavez and Jose Santos, defensive back Kyle Jezycki and linebacker Jesus Pimentel.
American Canyon selections are wide receivers Justin Del Rosario and Kaave Gaviola, defensive lineman Jeffery Brown and linebacker Kekoa Wilson.
Vintage will be represented by running back Mauricio Castro and defensive backs Cutler Low and Harrison Barrett.
Representing Justin-Siena will be running back Solomone Anitoni, defensive back Blake Hoban, defensive end Grant Koehler and linebacker Miles Williams.
The only player from the Upvalley is St. Helena lineman Ryland Campos, who will play for the Red Team.
Organizers say the game is played to bring awareness to 450,000 kids in foster care, including about 1,200 kids from Napa, Marin and Sonoma counties.
Sonoma's County Department of Human Services will be at the game handing out literature and talking to fans on how people can get involved with this issue. More specifically, Valley of the Moon Children's Center representatives will be on hand.
The Valley of the Moon Children's Center is a part of the Family, Youth, and Children's services division of the Sonoma County Department of Human Services. It provides temporary, emergency shelter care for children ages newborn to 17 who have entered foster care due to abuse, abandonment, neglect, or whose parents/guardians are unable to care for them.
Anyone that brings a new back pack, which will go directly to a child in the foster system, to donate to the the Valley of the Moon Children's Center will get a free youth ticket.
Admission is $10 for adults, $5 for youth (5 to high school) and free for kids 4 and under.
Tilly takes 5-shot lead to final round at Silverado
Finigan Tilly, a UC Berkeley junior and a member of the Bears' golf team, will take a five-shot lead into Thursday's third and final round of the inaugural Grapevine Amateur at Silverado Resort and Spa in Napa.
After opening with a 2-under-par 70 on Tuesday, Tilly went even lower on Wednesday, firing a 69 on the North Course in the second round. Tilly, a resident of San Carlos, is at 5-under 139 after 36 holes.
Tilly also had the lead in the first round.
It's the first event of the 2020 Troon Saguaro Amateur Series and features a field of 60 players, many of whom are college players.
Clay Seeber of Newport Beach is alone in second place at 71-73 – 144.
There is a three-way tie for third, with Beng Keat Lim of Surprise, Arizona, 71-75 – 146; Justin Egelske of Simi Valley, 75-71 – 146; and Jalen Griffin of San Francisco, 75-71 – 146.
Dallas Hankamer of Temple, Texas is in sixth, 72-75 – 147.
Dalton Hankamer of Temple, Texas is in seventh, 75-73 – 148.
Tied for eighth are Nicholas Caputo of Chico (76-73 – 149) and Nikolas Robinson of Palos Verdes Estates (76-73 – 149).
Four players are tied for 10th place.
Tilly redshirted last year and has played in 12 events in his collegiate career for Cal. Tilly tied for 47th place at the Pac-12 Championships in 2017. Tilly tied for 27th at the Pac-12 Championships in 2018.
As a freshman in 2017, Tilly was second on the Cal team, posting a 73.00 stroke average.
Tilly, a 2016 graduate of Carlmont High-Belmont, won the AmateurGolf.com Silicon Valley Amateur and finished 13th at the Alameda Commuters in 2019.
During the 2018 season, Tilly tied for second at the San Jose City Championship, placed third at the Ernie Pieper Santa Clara County Championship, tied for seventh at the State Fair Amateur Championship, and tied for 10th at the Northern California Golf Association Amateur Stroke Play Championship.
He got his first win at the Bayonet Blackhorse Amateur in 2017.
The three-day, 54-hole tournament concludes Thursday, with players scheduled to start from the Nos. 1 and 10 tees, at 8 a.m.
All rounds take place on the Silverado North Course, the home of the PGA Tour's Safeway Open.
Golfers must have a handicap index of 3.0 or better to be eligible to enter.
The Grapevine Amateur is a world-ranked amateur event. Travis Mathew is the lead sponsor.
Tilly will begin play from the No. 1 tee at 9:30 a.m. Thursday.
PUC drops CalPac openers
The Pacific Union College men's and women's basketball teams dropped their California Pacific Conference openers on the road Tuesday to UC Merced.
The men fell 71-53, dropping to 3-9 overall on the season, while the women lost 74-54 to fall to 0-10 on the year.
The men were led by Isaiah McCullough with 13 points, followed closely by Marc Williams with 12. Tim Ford added 9 points and 10 rebounds while De'Rajaee Austin chipped in 9 points with 4 assists.
As a team, the Pioneers shot just 34 percent from the field, 23 percent from three and committed 17 turnovers to just 7 assists.
The Bobcats (9-4, 1-0) were led by Ryan Haywood, who stuffed the stat sheet with 18 points, 9 rebounds, 6 assists and 2 steals.
The Pioneer women got 20 points and 15 rebounds from Jasmine Peete and 16 points, 4 assists and 4 steals from Olivia Crigler, but it wasn't enough to overcome the 28 turnovers they committed as a team.
The Bobcats (7-7, 1-0) also got a pair of 20-point efforts from Mia Belvin and Haley Owen. Belvin finished with 24 points, 7 steals, 6 rebounds and 2 assists. Owen had 21 points, 5 steals, 5 assists and 5 rebounds.
Both PUC teams will play again on Thursday when they host La Sierra of Riverside. The women tip off at 5:30 p.m. and the men at 7:30 p.m.
Get in the game with our Prep Sports Newsletter
Sent weekly directly to your inbox!