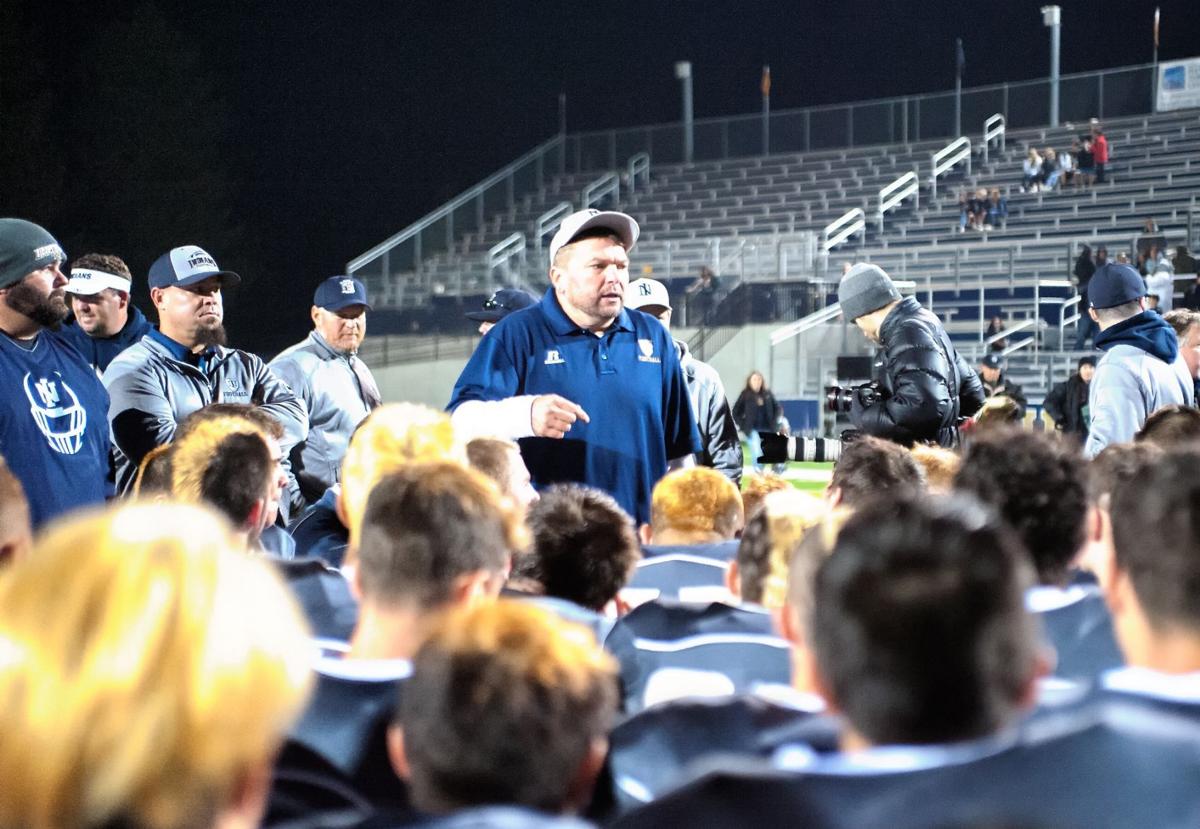 Welcome to yet another chapter of times like this bringing out the reflective side.
While the COVID-19 outbreak has stopped the world in the form of people losing their lives, having them compromised or losing their jobs, it has also meant no sporting events in these parts. I hope you are staying safe during these exceedingly difficult times. Hopefully, we can have some live local sports in these parts to talk about soon but in the interim, the printed version of ESPN Classic via Napa Valley will have to do.
As a former sports reporter who continues to be a fan, I have thought about events and people I covered, followed from afar or simply witnessed as a spectator that I still remember to this day, even six years after having changed careers.
Although I did not attend Napa High School, as a 1991 Justin-Siena alumnus I do have siblings, friends and acquaintances that did and have long appreciated the football program's steady success.
Today's version of reminiscing, however, is not about honoring one team or game specifically. It's about celebrating Napa High football's general excellence from 1979-2016.
To be clear, the Indians were not suddenly successful in 1979. In fact, they had had more than ample success in the prior seasons. During this time frame, however, there was something unique about the on-the-field product and the program's identity.
For openers, you had just four head coaches — Les Franco, 1979-1989; Bob Herlocker, 1990-1996; Jerry Dunlap, 1997-2005; and Troy Mott, 2006-2016. Franco and Mott are native Napans who became Napa High Athletic Hall of Famers as athletes and excelled as coaches. Mott played quarterback under Franco in 1987-1988. The two were on opposite sidelines in the 2006 Big Game. That season was Mott's first at Napa and Franco's last at Vintage, where he was head coach from 2000-2006. Herlocker and Dunlap are from Vallejo and Ventura, respectively, but became Napans by osmosis.
While the 2016 season is four years ago in real time, it also feels like eons ago given what the program has endured. The program is on its fifth head coach in as many seasons and has since changed its mascot from Indians to Grizzlies. While those events are part of the story, we're not going down those rabbit holes because they have been discussed profusely.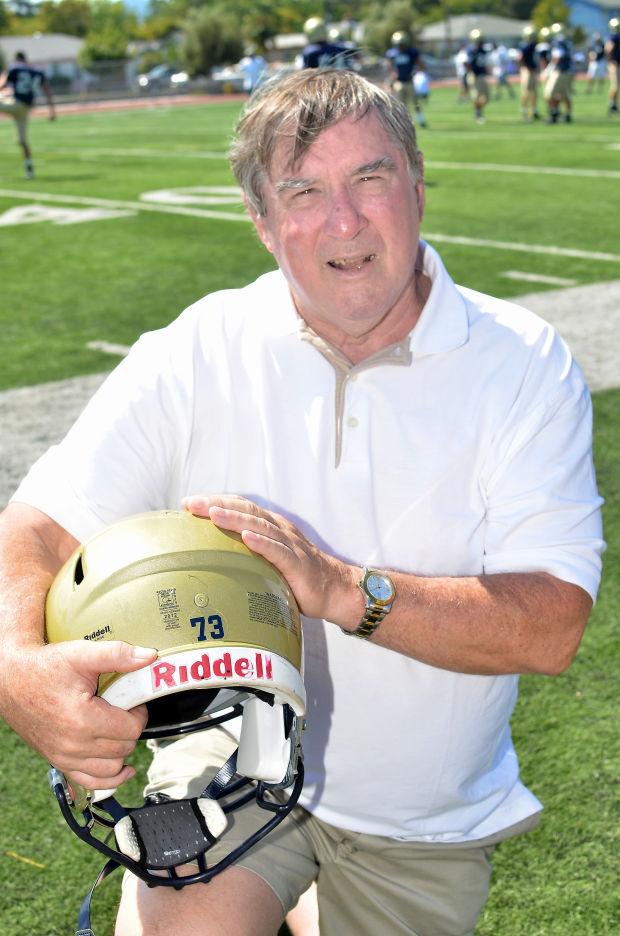 Although this 38-year span involved just one section title, the 2007 CIF Sac-Joaquin Section Division I crown, the Indians were like a hurdler that was, with rare exception, always in the race. One also must take into account that when the playoffs arrived, they were competing against Sacramento-area and Central Valley schools that forced them to raise their quality of play. There were times that involved a first-round exit, but there were also deep runs into November — and even December.
Napa's 38-36 win over St. Mary's-Stockton in the 2007 SJS Div. I title game is one Indians fans will remember eternally in part because Napa went 13-1 and had a high school football version of Michael Jordan and Scottie Pippen. John Boyett played the Jordan role, Jake Croxdale the Pippen role.
Herlocker's 1994 team should also take a bow in that the 13-1 Indians' lone loss was a 28-6 setback to Nevada Union in the SJS Div. I title game, after they had beaten Stagg 33-20, Atwater 35-14, and St. Marys 38-37 along the way.
Dunlap's 2003 team went 10-2-1, losing 42-6 to Grant in the SJS Div. I semifinals after defeating Elk Grove 28-25 and Jesuit 28-14 to get there.
Franco's 1981 team went 10-1-2 and reached the SJS title game, which at the time was the third round, and lost 14-10 to Christian Brothers. After winning its first league title in 11 years, Napa beat Tracy 7-0 and Grace Davis 17-13 to reach the title game.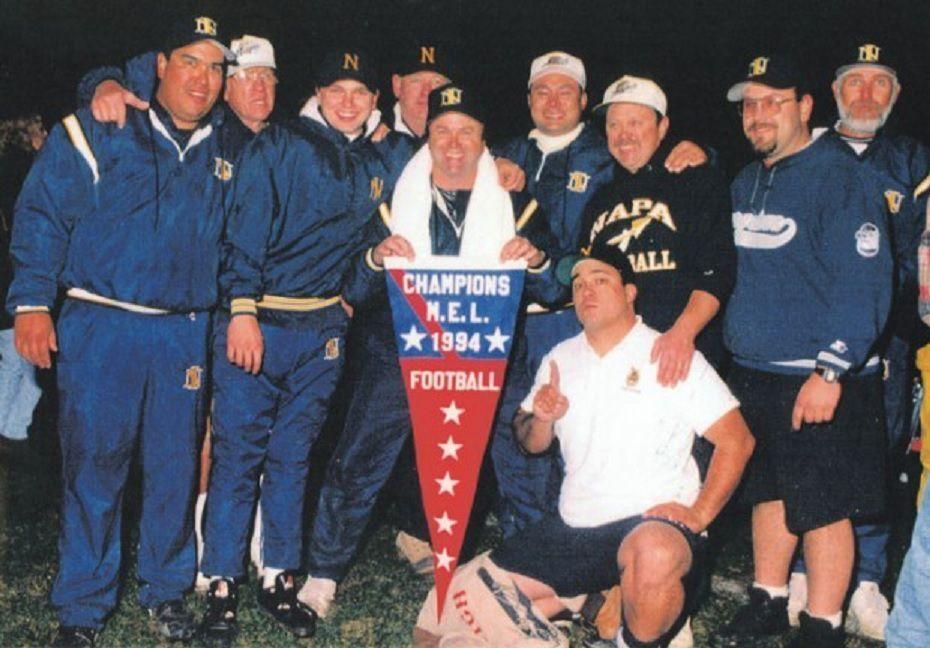 The following season Napa went 10-0, capping it with a 7-0 win over Vintage in a winner-take-all battle for the Monticello Empire League title. In the postseason, Napa defeated Stagg 14-7 and lost to Tracy 27-7.
I have never asked Franco personally, but I would be willing to bet that Napa's 46-20 upset win over Lincoln-Stockton in the 1988 SJS playoffs is at minimum a candidate for his favorite moments as a head coach. Lincoln was ranked No. 7 by Cal-Hi Sports and No. 2 in Northern California. Granted, rankings are a lot of conjecture. But when a team accrues that respect over 10 games, there is some legitimacy.
Twelve months earlier, Lincoln had spoiled Napa's perfect 1987 season when it entered Napa Memorial Stadium and beat the 10-0 Indians 24-15. The following season, Napa limped into the postseason with two straight losses only to score two eye-opening postseason wins.
In that 38-year time frame, the Indians won or shared the MEL title 14 times. Here is a thumbnail sketch for the aforementioned coaches:
— Under Franco, Napa went 76-39-6 with four MEL titles, a CIF SJS championship game appearance in 1981, five playoff appearances and six playoff wins. Napa also went 10-0 twice (1982 and 1987) and 8-0-2 in the 1981 regular season. From the regular season finale in 1986 to 1988, the Indians had 19 consecutive regular-season wins.
— Under Herlocker, the Indians went 47-26-1 with three MEL titles, two playoff appearances and an SJS runner-up finish in 1994. Herlocker's record was deflated by an injury plagued 1-9 season in 1992. The 1991 season was a hard-luck campaign because Napa went 7-2 overall and 4-2 in MEL. The Indians finished in a four-way tie with Vallejo, Fairfield and Hogan but missed the playoffs based on tiebreakers. From 1994-1996, Napa won 23 consecutive regular-season games.
— Under Dunlap, there were valleys in the early going with four consecutive losing seasons (1998-2001) but thereafter were four straight playoff appearances and MEL titles, solo or shared. The Indians reached the SJS Div. I semifinals in 2003 and went 51-37-5 in Dunlap's tenure.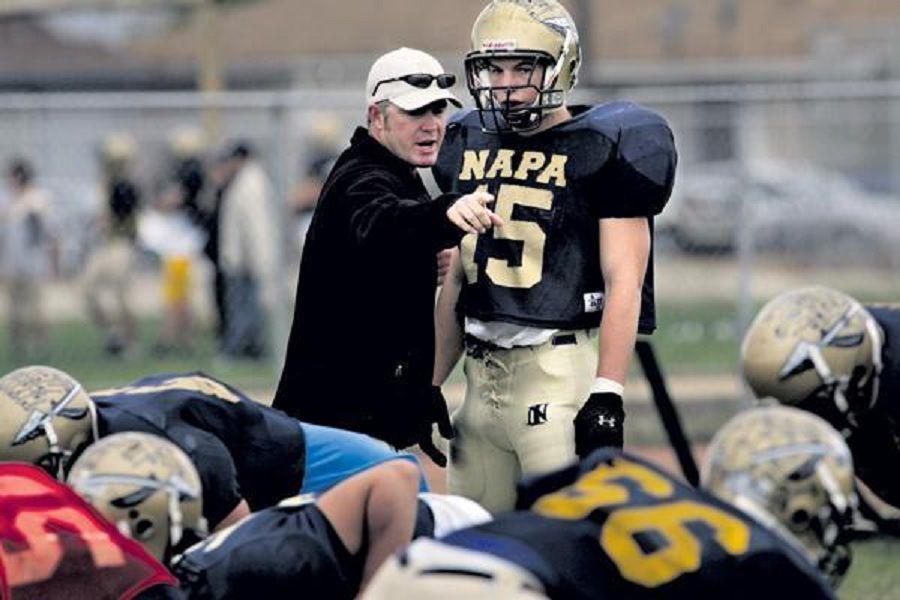 — Under Mott, Napa had machine-like success in going 94-35, becoming the program's all-time leader in coaching wins. Under his watch, Napa never missed the playoffs, it won or shared four MEL titles, it won the SJS Div. I title in 2007, and it claimed nine playoff wins.
Franco graduated from Napa in 1962 and later from the University of San Francisco. He was an assistant at Napa High from 1969-1971 and became a vital assistant at Vintage when the school opened in 1972 for seven years under the revered Burl Autry. Franco applied for the position in 1972 before the job went to Keith Orr. When Orr was relieved of his duties as football head coach after a 40-24-3 career, the Indians hired Franco.
The rest, as they say, is history.
The common denominator in the 38-year span was that the transition went to a fellow assistant coach that was already on staff. For instance, Herlocker was on Franco's staff. Dunlap was Herlocker's JV coach. Mott, who was a three-sport star with the Indians and later played quarterback at Nebraska's Wayne State University, was Dunlap's JV head coach and later offensive coordinator. Herlocker and Dunlap became assistants under Mott.
The new coach may have had a different leadership style in each case, but the identity of the program largely stayed the same; most of the assistant coaches remained and the schemes might have deviated some but not to a point of wholesale changes. Most importantly, expectations never changed.
I had the opportunity to talk with former Indians players during those years, on and off the record, and asked the fairly innocuous question "What made the identity of the program?"
The prevailing answer I received was that Napa High football stood for something. The program's hallmark was about being more physical and better conditioned, even if you did not have better athletes. The team-first culture prepared the next generation. Translation: win or lose, Napa played with a hard edge. You might beat the Indians because of a talent advantage, but strength and conditioning and playing with a hard edge was how they won in the margins.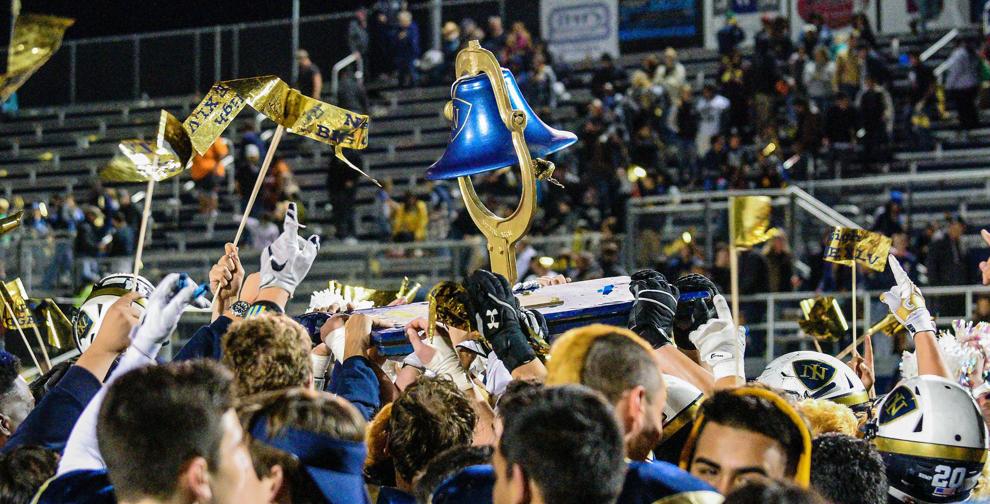 Former NFL defensive end Hugh Douglass, who played for the Philadelphia Eagles and Jacksonville Jaguars, once described his Eagle teams as "all day suckers," with the underlying message being, "Suckers, we're going to be here all day." The same could be said about those Indians teams.
A few Napa High football players have gone on to play on Saturdays and Sundays, such as Steve Hendrickson, Ed Blanton, Mike Gibson and Boyett. For the most part, however, Napa football was heavily compromised of getting mid-level kids to buy into the team-first concept.
The feeling I got from watching Napa those 38 years was this: If someone landed in the Napa Valley from Mars and watched a game, no matter what Napa or Indians reference you took off the uniform, they could tell they were watching Napa High football.
WATCH NOW: NFL LEGEND AND HALL OF FAMER KEVIN GREEN DIES AT AGE 58