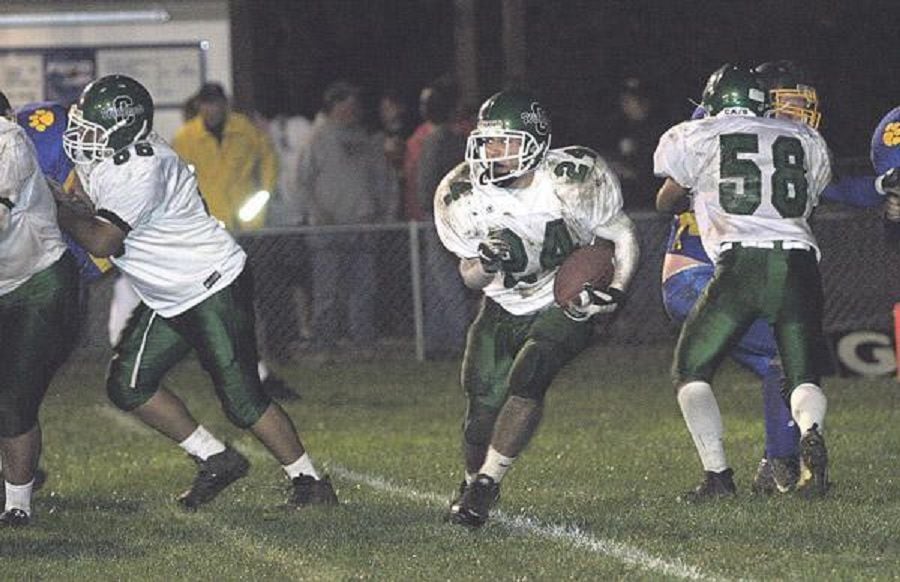 Sometimes motivation can be a powerful tool. Even when things look most bleak, good stories come. They did for the 2006 Calistoga High football team.
To be able to appreciate just how good those Wildcats were, one must first look at the program's peaks and valleys between 1999-2005.
The Wildcats had seen the highest of highs and the lowest of lows, and 2005 would qualify for the latter. Calistoga played just four games on the field that season, which began with excitement over the return of Dan Connor as head coach. Connor — who replaced John Antonio after two seasons — had coached the Wildcats in two other stints, 1974-77 and 1996-00, winning the 1999 CIF North Coast Section Class B title in 1999.
However, Connor would soon discover that what was is not always what is.
He always had a rule that if a kid would miss practice for any reason, he had to first let him know. The 2005 season was full of weeks like that in addition to academic ineligibility. Even when games were played on the field, it was not a good representation. Things like post-possession penalties revealed a lack of self-control.
Frustrated with the constant issues, Connor wanted to cancel the rest of the season. That led to strife between him and the Calistoga administration. The latter would make the argument that Conner had the authority to cancel only individual games but not an entire season. Connor resigned and Joe Russo took over as head coach the rest of the season. The Wildcats would play only one more game, beating Laytonville 27-20. They finished 1-7 with four forfeits.
Throughout the entire offseason, there were questions as to whether or not Calistoga High would have a football team in 2006. Assistant coach Shawn Garrity, who was a teacher at the school, oversaw the offseason program — between opening the weight room and organizing team fundraisers that included a car wash. Garrity even oversaw spring practice.
Calistoga, however, would reach into its past by hiring 1962 CHS graduate Mike Ervin in June 2006. Ervin had coached in various locations both at the college and high school levels, including Mendocino College, Sonoma State University, Cardinal Newman, Anderson Valley, Analy and Reed High in Sparks, Nev.
Ervin would inherit a talented but mostly unproven senior class that included Ziggy Gutierrez, Andrew Watkins, Alex Cedarquist, Alex Lynch and Russ Rider. There were also talented juniors in the mix, such as B.J. Schlieder, Jesus Cachu and Bryant Rubio.
Ervin brought in the shotgun veer and a 4-2-5 defense. He also brought on assistant coaches Jesse Atkinson and Aaron Debacker, both of whom played for him at Analy. That staff also included Calistoga High graduates Julio Ambriz and Jake Blakeley.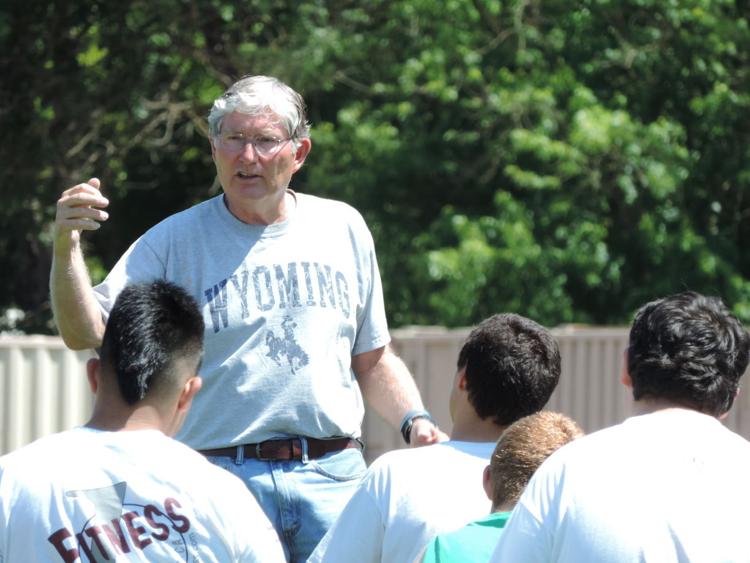 The question was, how soon could Ervin get the players to buy into his way of coaching? The first answer to that question came on Week 1 against North Hills Christian of Vallejo, coached by former Calistoga and St. Helena coach Richard Eaton.
I remember vividly going into that game and season saying that if Calistoga went 2-8 and didn't have to forfeit games due to academic ineligibility and would get rid of discipline issues, the season would be a success. I also remembered asking myself how the Wildcats would do the first time they faced adversity, since they were prone to crumbling in times of crisis the previous few seasons?
The Wildcats produced 343 yards on the ground with a mixture of Cachu, Gutierrez and Sandro Villasenor. Gutierrez also had an efficient passing game in completing 7 of 12 throws for 68 yards, including a 16-yard scoring strike to Cachu on the game's opening series.
Unlike the previous season, Calistoga kept its poise when it faced adversity. The Wildcats handled themselves defensively while facing a unique challenge, an Eagles team that threw more passes than a gigolo at a nightclub.
Leading 17-8, the Wildcats appeared to salt the game away midway through the fourth quarter on a 23-yard touchdown pass from Gutierrez to Cedarquist. But the score was nullified because of an ineligible man downfield.
Calistoga later turned the ball over on downs, and North Hills struck quickly. Darrin Farias scored on a 1-yard sneak with 3:53 left in the game and hit Dallas Hamilton for the two-point conversion, pulling their team to within 17-16.
But Cachu capped the scoring for Calistoga on a 19-yard run with 56 seconds left, and the Wildcat defense held as cornerback Ricky Mendoza broke up Farias' last-gasp pass toward the end zone.
The Wildcats lost four of their next five games, though. The most difficult part of their schedule, it included games against Berean Christian, Vacaville Christian, Mendocino and Tomales and saw them fall to 2-4.
But the Wildcats bounced back with three straight wins, beating Laytonville, 42-12, Round Valley, 36-0, and Potter Valley, 39-22. Calistoga then finished the regular season with a gut-wrenching 34-27 loss to Anderson Valley.
The Wildcats' 5-5 record was enough to get them into the NCS Class B playoffs, where their season ended with a whimper in a 48-0 loss to St. Bernard's of Eureka in the first round. But anyone who viewed that season and the previous one knew that 2006 was a resounding success.
Calistoga improved to 6-4 in 2007, but the next three seasons saw its talent dry up. Many of the assistants Ervin had enjoyed good chemistry with, notably Atkinson and Debacker, were unable to continue coaching. After going a combined 13-19 in 2008, 2009 and 2010, Ervin resigned.
Editor's Note: Ervin would return to the Calistoga helm from 2015-17 and coach the Wildcats' first three eight-man teams to a combined record of 17-7. Gutierrez came back to coach the baseball program in 2016 and 2017.
Watch Now: Here's how to make your walks more exciting.
Get in the game with our Prep Sports Newsletter
Sent weekly directly to your inbox!