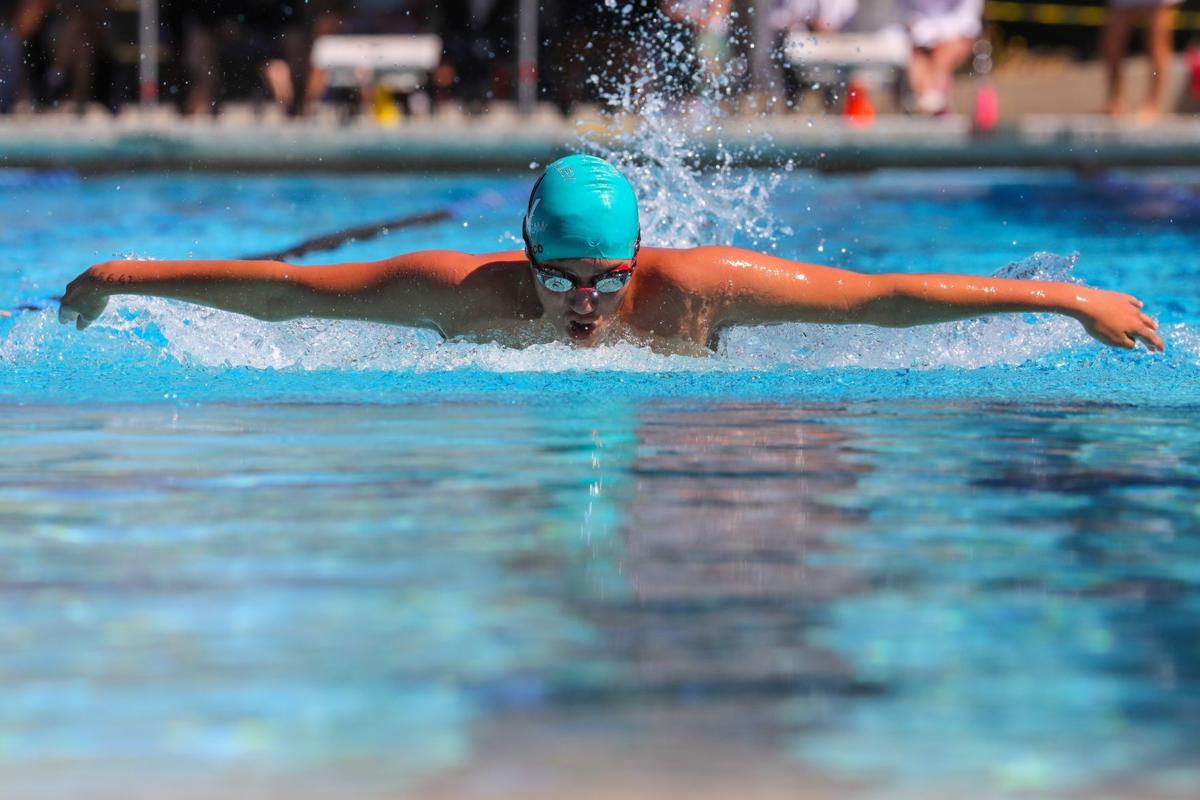 The Register sports staff has turned its attention to the Napa County student-athletes who are returning to play sports in 2020-21.
Per youth sports guidelines issued by the California Department of Public Health on Dec. 14, the first seasons of 2020-21 high school sports are now scheduled to begin Jan. 25 at the earliest. That date will be reevaluated by Jan. 4, however, depending on a county's color tier of COVID-19 risk. The rest of the sports are slated to start in March.
With that in mind, we continue our Up & Comers series, which highlights rising stars and players to watch for when their long waits are finally over.
Our 79th edition features Keoni Cisco of Napa High, Angelia Rodriguez of American Canyon, and Everett Mitchell of Vintage.
Keoni Cisco
A longtime member of the Napa Valley Swim Team, Cisco is already a three-time letter winner going into his senior year with the Grizzlies.
"Keoni is a natural talent," said Napa High head coach Will Namnath. "We're fortunate to have his versatility. Keoni can swim all of the events on the high school level, but he really loves butterfly. His top two events are the 100 butterfly and the 200 IM. These are the most physically demanding events, and Keoni has the toughness to excel in them.
Napa High competed against American Canyon, Petaluma and Justin-Siena before the COVID-19 pandemic halted the season.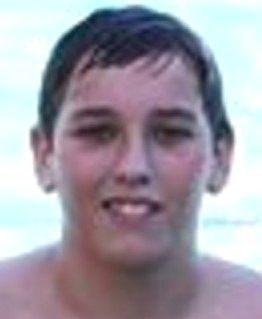 But In an 87-82 loss to Justin-Siena on March 11 at Napa Valley College, he teamed with Aidan Ramblas, Barrett McMichael and Will Barsotti-Flanders to win the 200 freestyle relay in a school record 1:33.37. That broke the 11-year-old standard of 1:33.39 set by Robin Dore-Andrews, Drew Teicheira, Curtis Tinloy and Jarrod Ebeling. Cisco was second in the 200 individual medley (2:21.78) at the meet.
"In the last two seasons, he's been a mainstay on our top relays," Namnath added. "His split times dropped dramatically last year and he was just starting to scratch the surface before our season ended early. He dropped two seconds on his personal records in the 50 free (23.56) and 50 butterfly (25.41) and he was a big part of the school-record 200 free relay team in our final meet. He posted PRs in the 100 fly (1:02.78) and 200 IM (2:18.13) last year, as well.
"I appreciate all Keoni gives to the team in practices and meets. He makes practices fun and reminds me to play some rap every now and then. He can be infectiously goofy at the right times, like our exhibition relays, but when it matters most, he never gives anything less than 100%."
Angelia Rodriguez
One of two pitchers used by head coach Roger Harris after the graduation of four-year ace Lisa Bolton, who went on to pitch for NAIA power Morningside College of Iowa, the sophomore looks to once again share the circle with junior Yanesa Rosas.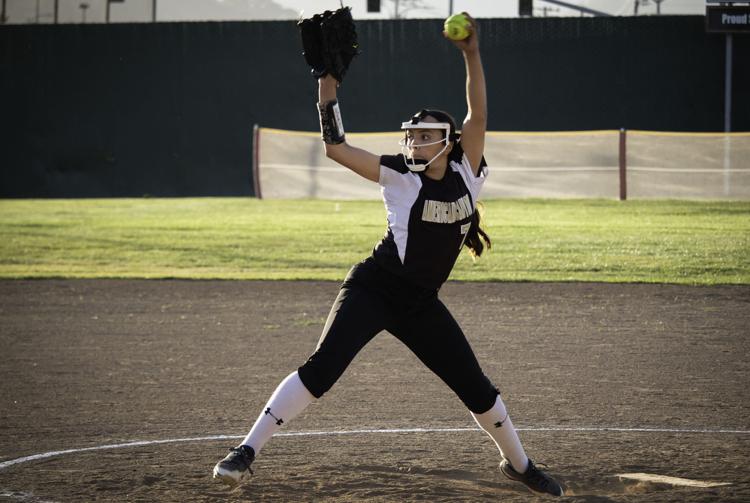 "These two young ladies are the future of our pitching staff," Harris said.
Last year's season lasted just three games because of the COVID-19 pandemic. Rodriguez pitched nine innings, striking out seven, with two walks and eight earned runs. She helped herself at the plate with 2 hits and 1 RBI.
Rodriguez hurled a 3-hitter in an 8-1 win over San Rafael, and worked the last two frames of a 14-13 loss at Rodriguez High in the March 11 finale.
Everett Mitchell
The 6-foot-3 forward-center helped the Crushers win their first league championship in 20 years last winter and is one of seven players expected to return for their senior seasons.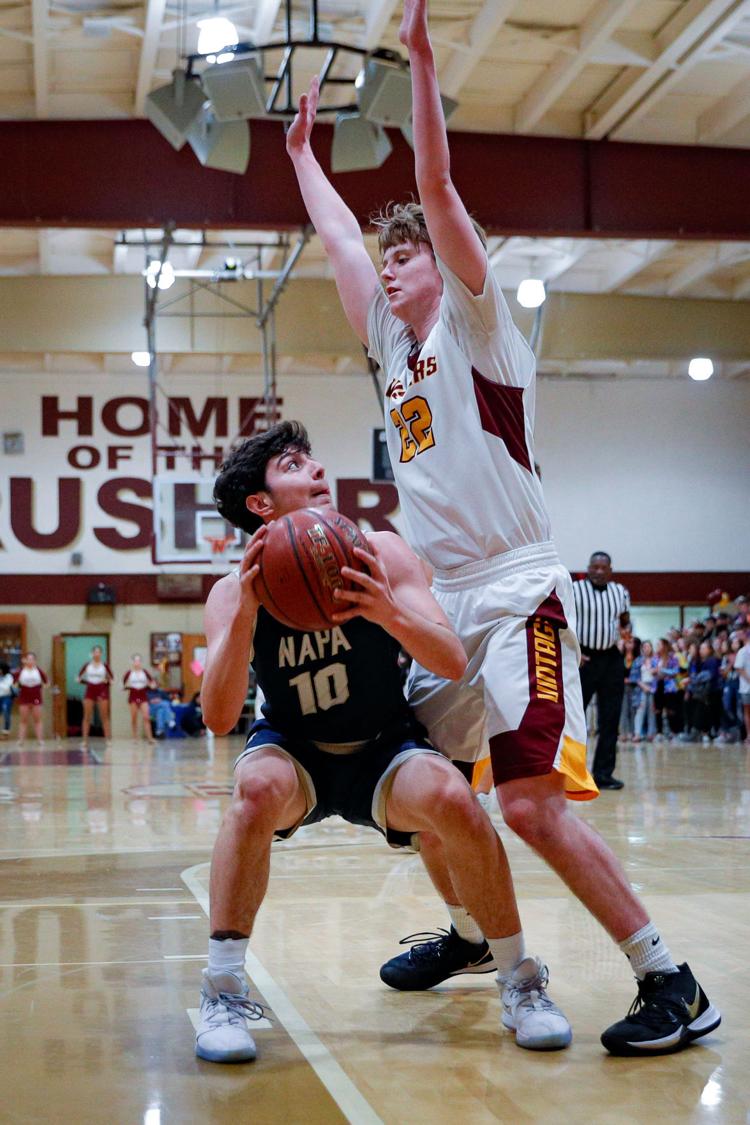 "Everett has continued to improve as the season has progressed," head coach Ben Gongora said early last January. "We've worked hard for him to play tougher and really take pride in owning the paint. To his credit, he's risen to the challenge. He has a soft touch from 10 feet and in, which is a nice weapon to have from the post position."
WATCH NOW: SHOULD THE 2020 COLLEGE FOOTBALL SEASON HAVE HAPPENED?
Andy Wilcox's favorite Napa Valley Register sports stories of 2020
Napa Valley Register sports editor Andy Wilcox picks his most-memorable sports stories of 2020.