With the 2019-2020 school year in our rear-view mirror, The Register sports staff has turned its attention to the Napa County student-athletes that are returning to play sports in 2020-21.
Per Monday's announcements by the CIF and North Coast Section, the starts of this year's cross country, football, volleyball and water polo seasons have been postponed until January and the rest of the sports until April to help stop the community spread of the coronavirus.
We continue our new Up & Comers series, which highlights rising stars and players to watch for when their long waits are finally over.
For our 17th edition, we're featuring Carter Dahline of St. Helena, Amaya Maulino of American Canyon, and Gerardo Perez of Vintage.
Carter Dahline
Sports: Volleyball, softball, mountain biking
Dahline has been the Saints' pitching ace and top power hitter in softball since she joined the varsity as a freshman in 2018 and was one of five finalists for All-County Offensive Player of the Year.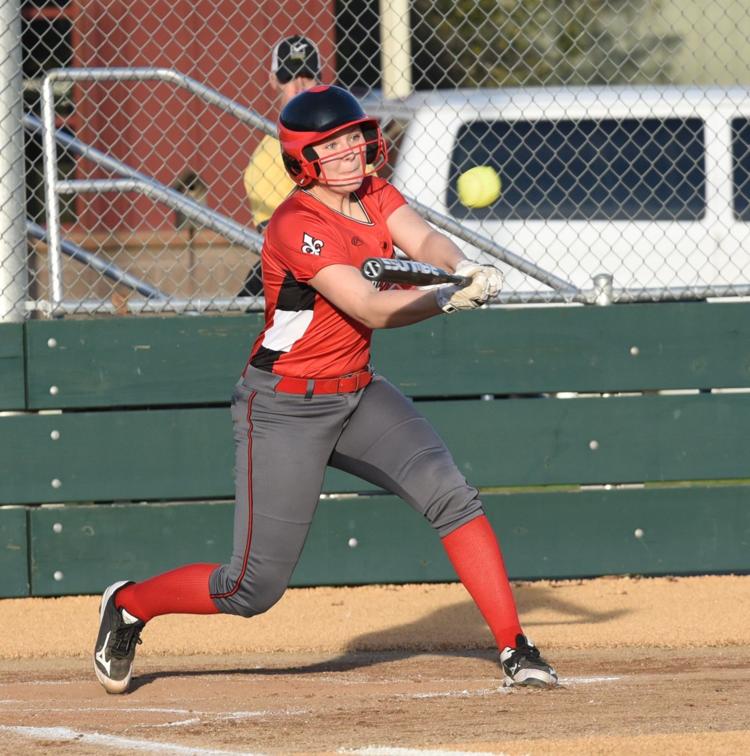 In 2019, she was earned All-County Player of the Year finalist honors after leading the Saints with a .488 batting clip, 21 hits and six doubles and belting their only home run. She also pitched 76 of their 83 innings, striking out 77 and making just two errors in 118 total chances. Head coach Brian Long guided St. Helena to eight wins that season, the most by the program in at least 15 years.
After pitching nearly every inning her first two seasons, Dahline got talented relief help this year from freshman Aribella Farrell. She's the daughter of longtime St. Helena football head coach Brandon Farrell, who took the softball helm this spring.
The Saints were 2-1-1 before the coronavirus shutdown. In their two wins, 12-0 over El Molino and 16-6 over Rio Vista, Dahline was a combined 5 for 7 with a triple, double, 4 RBIs and 3 runs scored. In the pitching circle, she allowed 6 hits and struck out 12 in 7 1/3 innings.
Dahline also plays volleyball, having helped the varsity Saints post 12 wins during her sophomore season.
She's also a member of the St. Helena Thunderbirds' high school mountain bike racing team.
Dahline came in with travel ball experience and years of pitching lessons. In 2018, she hit the first home run by a Saints player at their new turf field, forcing the season opener against Novato to extra innings before the Saints pulled out a 7-6 win.
"That was really, really helpful to my confidence," she said a few days after her smashing high school debut. "I know I struggle with slower pitchers and the pitchers I'm hitting against right now are slower than what I was hitting on travel, so I was really worried about that. And the fact that I haven't been on that dry spell and I've been hitting actually a lot better than I have in a while is encouraging, especially that homer on this field. They can't differentiate me as a freshman (after that). It makes me feel like a valuable part of the team."
Brian Long, the Saints' head coach at the time, added, "We're still really learning how to use her and harness what she's got because she's always played on travel teams and had different coaches. I'm trying to get used to what she's capable, but the raw talent that there is untapped."
Amaya Maulino
Sports: Cross country, wrestling, track and field
When Maulino came into the wrestling program as a freshman, head coach Rick Manibusan said she was "a very talented, competitive, hard-working wrestler who has a bright future in the program."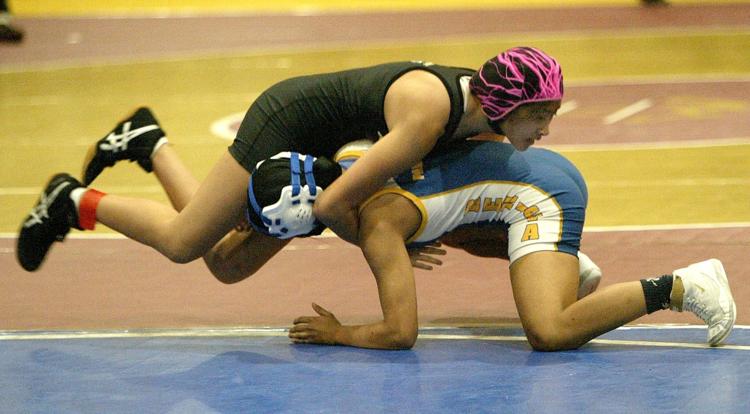 By her junior season this past winter, she was already a team leader. She just missed the state meet, going 3-2 at 103 pounds in the North Coast Section Girls Wrestling Championships at Albany High. She won by pin and 4-2 and 6-3 decisions, losing her opener by pin and her last match 7-1.
Maulino also runs cross country and track and field. In this year's Vine Valley Athletic League meet against Justin-Siena and host Casa Grande, she ran the 1,600 meters 7:05.3 and the 3,200 meters in 15:24.1.
Gerardo Perez
The third-year varsity starter and team captain was named to the All-Vine Valley Athletic League First Team after leading the Crushers with 12 assists and adding 9 goals.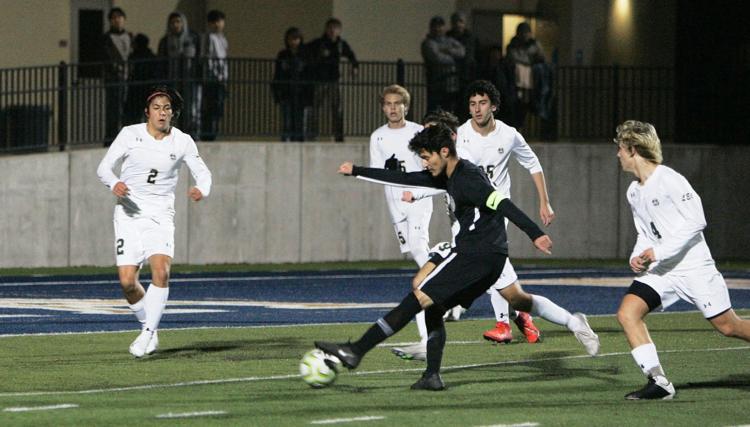 "As a focal point up top in our attack, opposing teams would look to game plan against him," said co-coach Javier Covarrubias, whose program won its fourth straight league title. "Gerardo had to work twice as hard to create opportunities for himself and his teammates, making his offensive production all the more impressive."
Get in the game with our Prep Sports Newsletter
Sent weekly directly to your inbox!