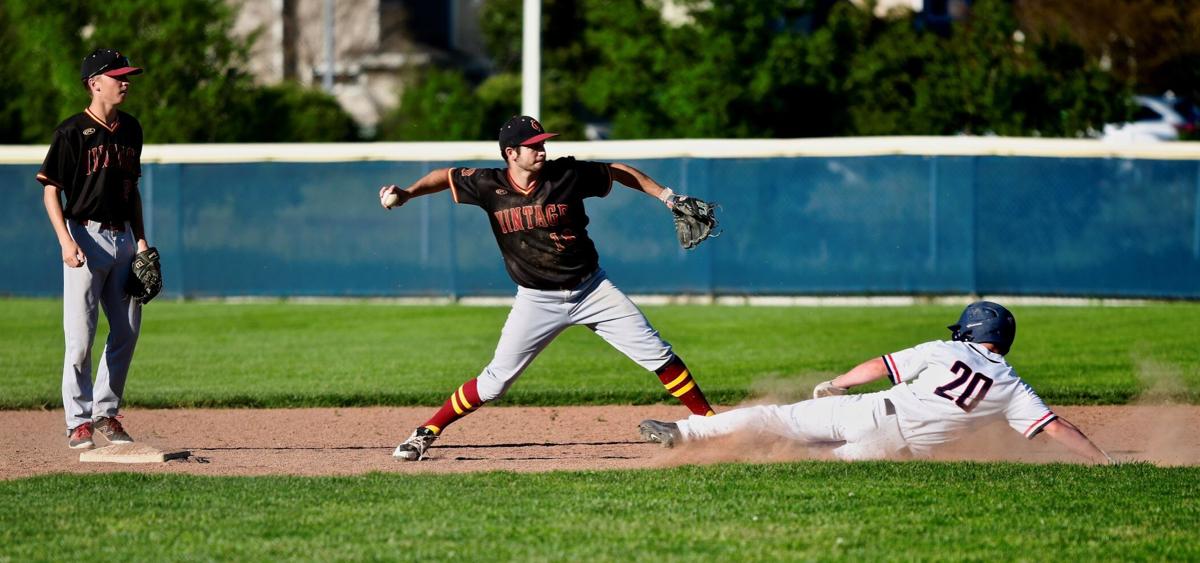 The Register sports staff has turned its attention to the Napa County student-athletes who are returning to play sports in 2020-21.
Per announcements from the California Interscholastic Federation and North Coast Section in late July, to help stop the community spread of the coronavirus, fall competition for high school sports in the 2020-21 school year is now scheduled to begin in January with the rest of the sports slated to start in March.
With that in mind, we continue our Up & Comers series, which highlights rising stars and players to watch for when their long waits are finally over.
Our 60th edition features Alex Dehzad of Vintage, Jillian Fischer of Justin-Siena, and Noah Simmons of American Canyon.
Alex Dehzad
Sports: Basketball, baseball
The 5-foot-10 guard has some unfinished business this school year.
In basketball, a late-season broken foot kept him sidelined during Vintage's last two Vine Valley Athletic League games — wins over Napa High and American Canyon that secured the Crushers' first league title since 2000 and third ever — and a playoff loss at Washington-Fremont.
Dehzad received the Toughest Crusher award at the end-of-season awards banquet "for his ability to play through bumps and bruises," boys basketball head coach Ben Gongora said. "Alex's constant effort and ability to play through pain was second to none."
The foot injury also limited his contributions on the baseball diamond, where he had only one plate appearance as a junior this year — after ranking sixth in RBIs (6) and doubles (2) and ninth in batting average (.281), hits (9) and runs (6) as a sophomore on the varsity.
"Alex is a bundle of energy and plays with more determination than the average high school kid," Gongora added. "He's tough and will put everything on the line when he steps on the court. He is a fan favorite – you'll hear our student section yelling 'Chooch,' his nickname, when he gets on the floor."
As a freshman on the 2018 junior varsity baseball team, Dehzad hit .325 with 25 hits, 16 RBIs, 12 runs, 3 doubles and 2 triples.
The following August, he helped the Napa Valley Baseball Club reach the semifinals of the American Legion under-17 California State Tournament at the Veterans Home of California's Cleve Borman Field in Yountville, where NVBC fell 4-2 to the Humboldt Eagles.
As a sophomore on the JV basketball team, he regularly scored in double figures and looked forward to his first varsity season. But even before his injury this year, being junior on a senior-dominated team had limited his playing time. This spring, he'll be one of several players who will probably have to decide between playing basketball or baseball since the seasons will coincide.
Noah Simmons
The small forward had to wait until the first round of the Fairfield tournament on Dec. 26 to start his junior season because he transferred in from another school. In that debut, Simmons had 14 points, 9 rebounds and 2 assists in helping the Wolves edge Rio Linda, 59-57. He also scored the winning basket and went on to make the All-Tournament team.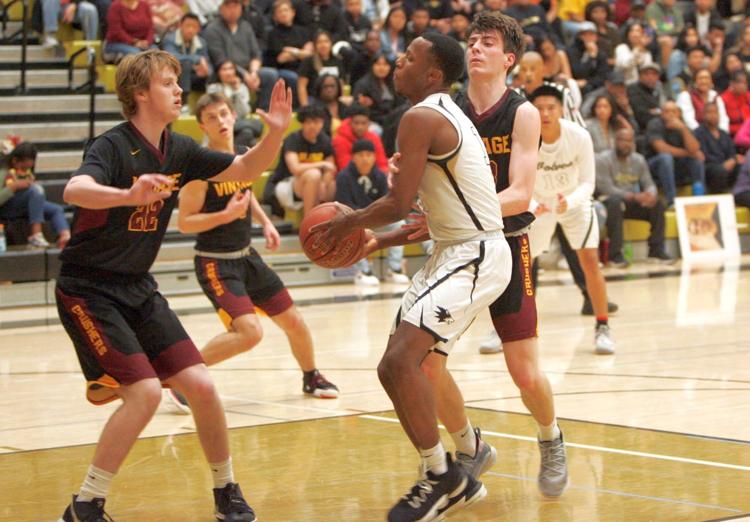 Three weeks later, American Canyon avenged three losses the previous season to defending Vine Valley Athletic League champion Napa — all by double digits, including one in the VVAL Tournament championship game — by knocking off the Grizzlies in their own gym, 87-71.
Simmons had his best game in a Wolves uniform in his seventh game with them, scoring 21 points on 8 of 12 shooting and hitting four 3-pointers.
He was named a finalist for Newcomer of the Year on the All-Napa County team after the season.
Jillian Fischer
In soccer, the varsity returner made the All-Vine Valley Athletic League Second Team and was an All-County Defensive Player of the Year finalist.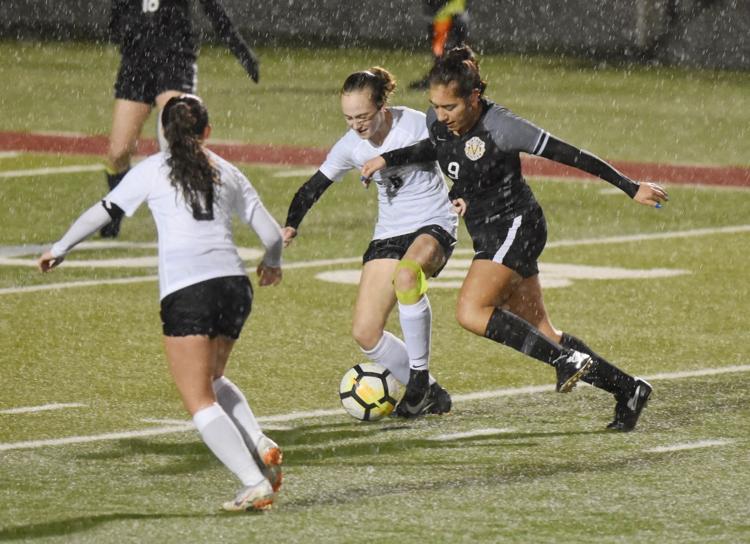 "She played almost every minute this year as my defensive mid and defended against the best player the majority of the time in games and did an amazing job," girls soccer head coach Eric Branagan-Franco said. "She was the heart and soul of our team and was nominated by her peers as Co-MVP of the team this year."
Fischer was one of nine players to score in the spring for the girls lacrosse team, which was halfway through an extremely difficult preseason. Because of COVID-19, the Braves were never got a chance to recover from a 1-3 start.
Justin-Siena girls lacrosse could have as many as 16 varsity returners this spring — including Fischer, who had 1 goal and an assist last season and 2 goals and 2 assists as a freshman. Like Fischer, however, many play winter and spring sports and may have choose between them this time since they will be played concurrently.
TODAY IN SPORTS HISTORY: NOV. 19
Get in the game with our Prep Sports Newsletter
Sent weekly directly to your inbox!