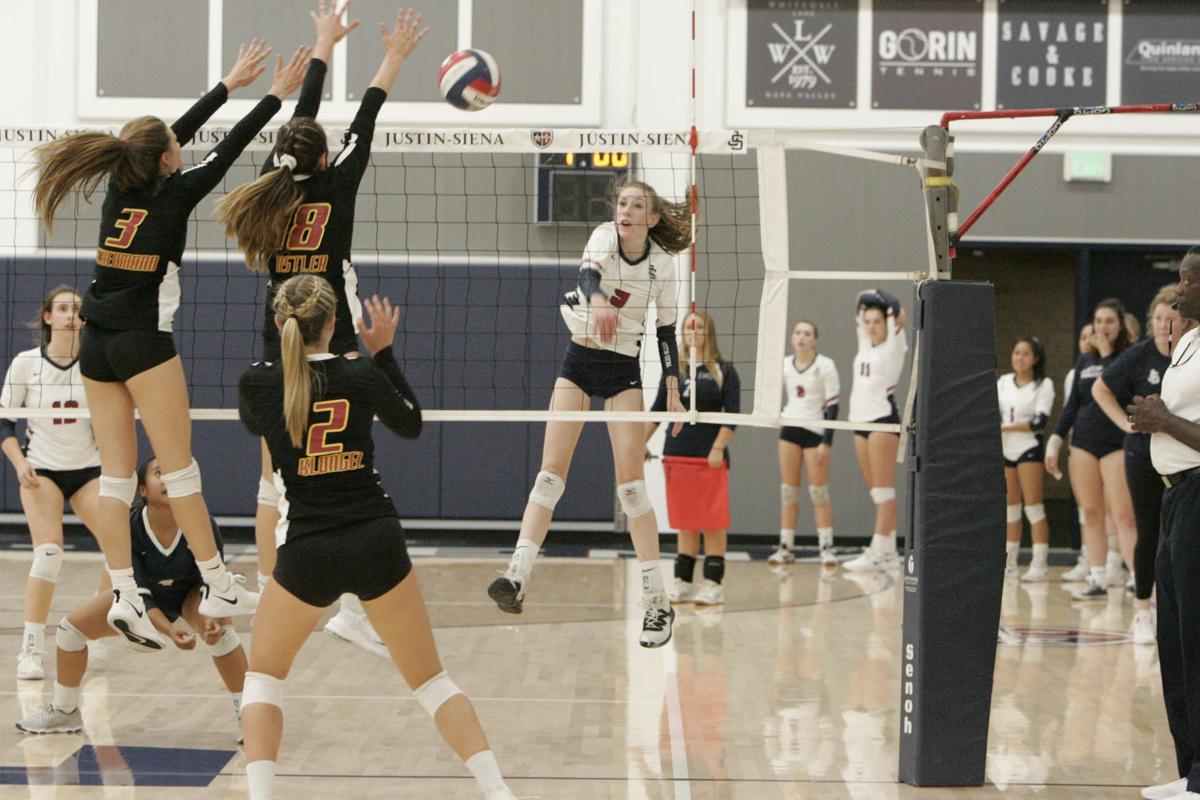 With the 2019-2020 school year in our rear-view mirror, The Register sports staff has turned its attention to the Napa County student-athletes that are returning to play sports in 2020-21.
We know there are still many questions surrounding the fate of sports during the coming school year, and currently we don't have many answers. But we do know that sports will return at some point. It's not a matter of if, but when.
With that in mind we continue our new Up & Comers series, which highlights rising stars and players to watch for whenever organized sports do return to the area.
For our 10th edition, we're featuring Justin-Siena's Megan Hanson, Napa High's Lucas Brandon, and Napa Christian's Elana Pang.
Megan Hanson
The outside hitter after leading the Braves with 333 kills (14.5 per match, 4.3 per set), 141 digs, 57 aces and 20 blocks and making the All-Vine Valley Athletic League First Team.
"Megan's junior year was a good one, especially considering she made the move from middle blocker to outside hitter. She provided an offensive spark from the front and back rows," said Chelsea Reilley, who stepped down as head coach after the season to take the Napa Valley College helm and was replaced at the Justin-Siena helm by her sister and former assistant coach, Kate Reilley.
Hanson was named All-County Newcomer of the Year after her freshman season in 2017, when she finished third on the team with 102 kills despite missing four games with an injury.
"Her amazing jumping ability and her quick movements allowed her to beat the opposing blockers to get kills," Chelsea Reilley said.
Lucas Brandon
Sports: Water polo, baseball
The offensive powerhouse led the Grizzlies in the pool last fall with 59 goals and 34 assists, grabbing All-Vine Valley Athletic League First Team honors and getting chosen as Napa High's Most Outstanding Player.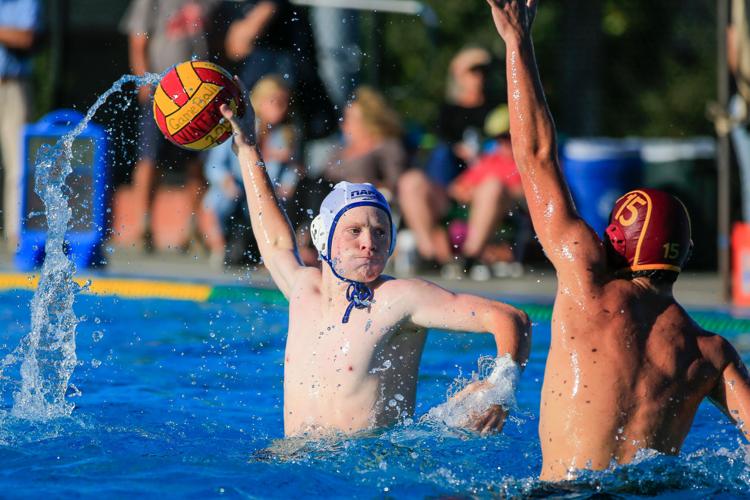 "When we talk about an all-around player, Lucas sets our definition," said head coach Ashiq Khan said after the season. "Drawing 25 ejections as a secondary center, he was just as powerful on the other end. As a defensive field player, he made an impressive 36 blocks. The pressure and attention that Lucas drew throughout every game allowed us to get everyone involved. Look out for Lucas next year."
In the spring, before his baseball season was ended by the coronavirus pandemic, Brandon was fifth on the team with a .385 batting average and had 5 RBIs, 5 hits and 3 runs scored.
Elana Pang
With Breck Hearn having graduated, Pang will be counted on to carry the scoring load with her long-range shooting accuracy.
"That's what I told Elana last year, 'I need you to take that leadership role,' because I knew she and Breck would be leaders together this year and next year I'd have the leaders in place, Elana and Maggie (Immen)," Napa Christian head coach Darren Smith said of Pang and her classmate.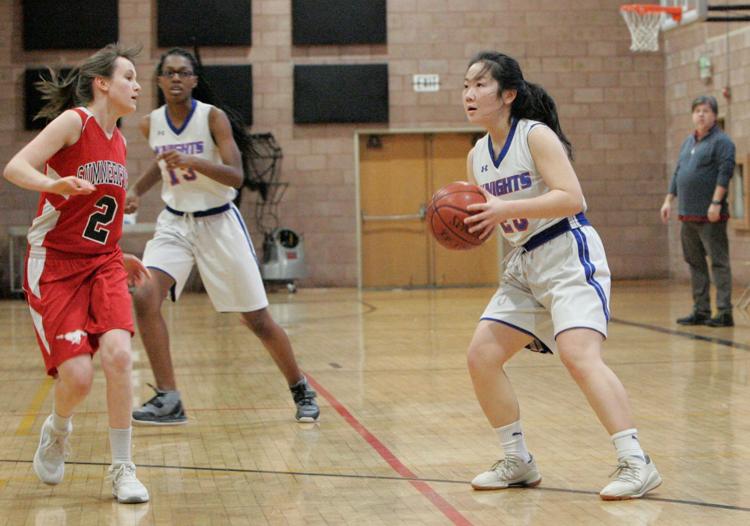 Pang was named one of five finalists for Napa County Offensive Player of the Year after notching multiple 20-point games. Those included a season-high 24 points with four 3-pointers to lead the Knights past Pleasant Hill Adventist in their Small School Bridge League Tournament opener.
"Teams could just focus on taking out Breck, and there was nobody else that they had to worry about," Smith said. "Now they have to worry about Elana, too."
Watch Now: The difference between heat exhaustion and heatstroke.
Get in the game with our Prep Sports Newsletter
Sent weekly directly to your inbox!