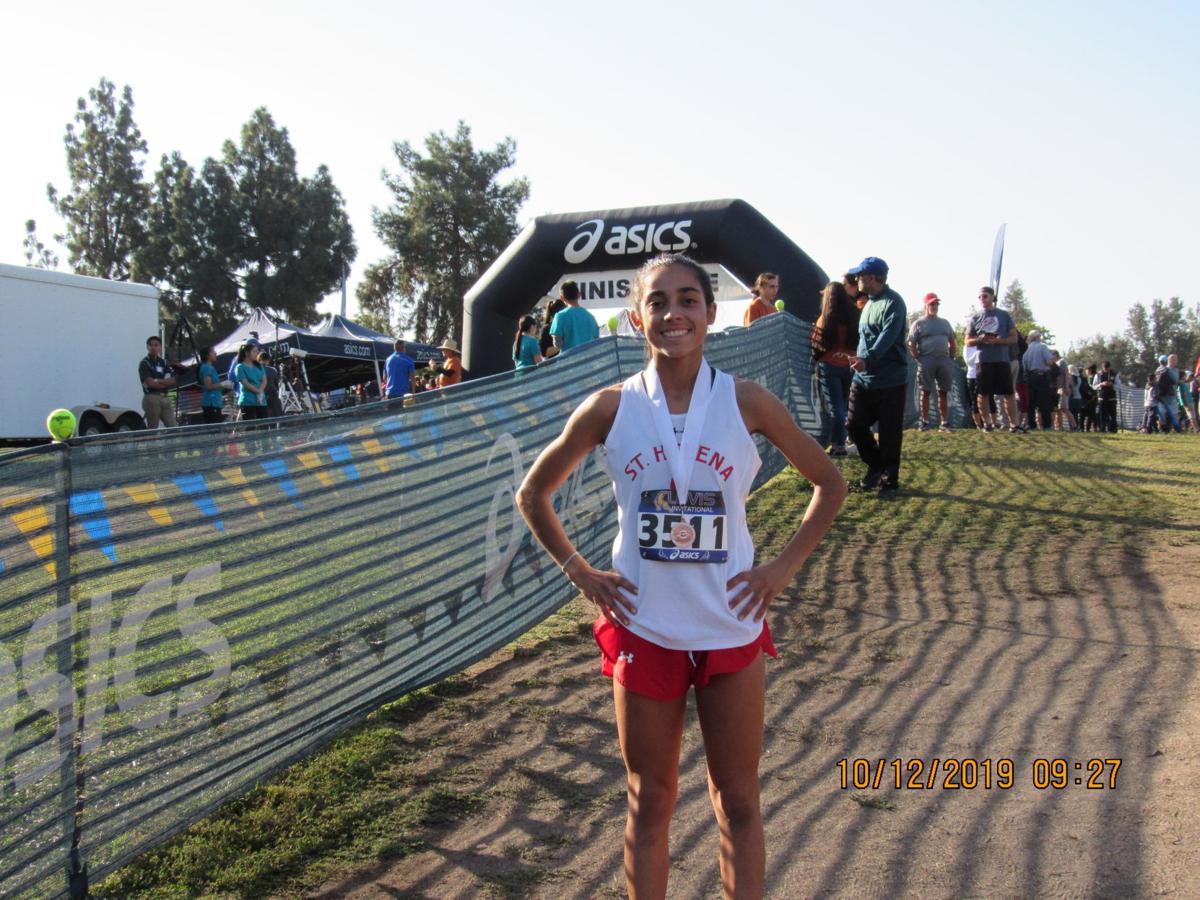 With the 2019-2020 school year in our rear-view mirror, The Register sports staff has turned its attention to the Napa County student-athletes that are returning to play sports in 2020-21.
We know there are still many questions surrounding the fate of sports during the coming school year, and currently we don't have many answers. But we do know that sports will return at some point. It's not a matter of if, but when.
With that in mind we continue our new Up & Comers series, which highlights rising stars and players to watch for whenever organized sports do return to the area.
For our 11th edition, we're featuring Harper McClain of St. Helena High, Ian Avalos of Vintage High and Chiara Coronado of American Canyon High.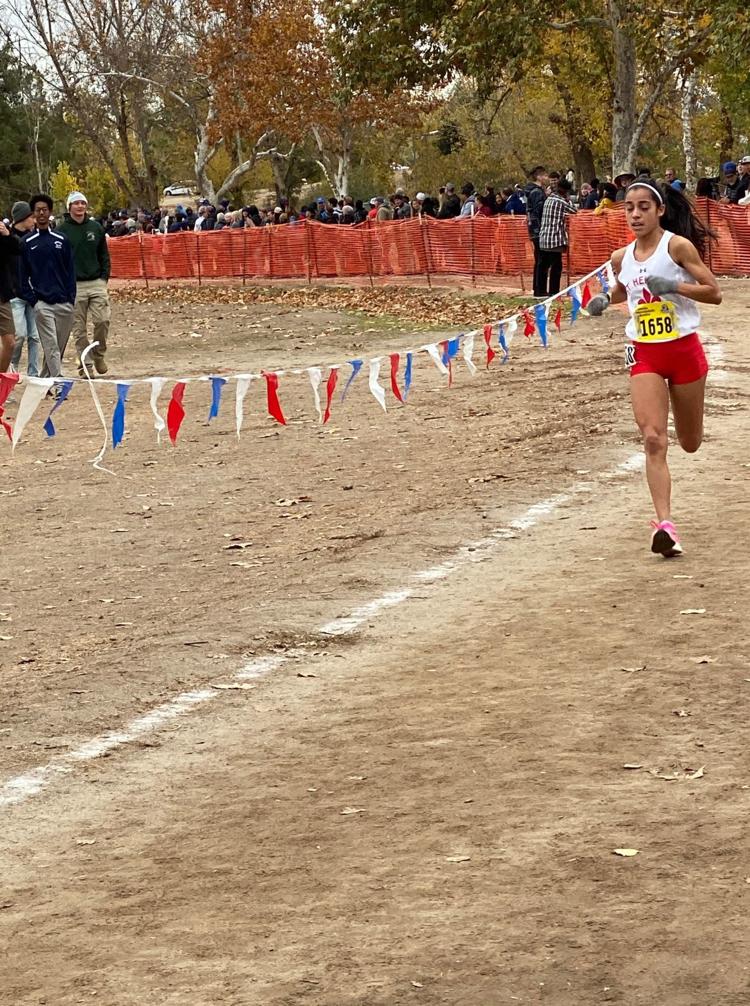 Harper McClain
Sports: Cross country, track and field
In just over a year of high school competition, McClain has quickly emerged as one of the premier girl distance runners in the state.
A talented soccer player growing up, McClain switched over to track and field as a sophomore and shattered the St. Helena school records in the 1,600- and 3,200-meter races in her first ever high school meet last spring. She would go on to also break the 800 record later that season.
After winning the Coastal Mountain Conference titles in the 800, 1,600 and 3,200, McClain went on to also win the 1,600 and 3,200 titles at the North Coast Section Class A meet to qualify for the prestigious NCS Meet of Champions. There, McClain finished third in the 3,200 against a stacked field of future collegiate runners to punch her ticket to the state meet, becoming just the second girl in St. Helena school history to do so.
As one of only a handful of underclassmen in the field, McClain ran to a 7th-place finish with a personal-best time of 10 minutes, 29.68 seconds. The Register named her a County Girls Athlete of the Year finalist for her breakout year.
In the summer between her sophomore and junior years, McClain also won a pair of national titles in the USATF Junior Olympics, winning both the 1,500 and 3,000 events in her age group.
She followed up all that with an even better season in cross country in the fall.
She dominated every local meet and had a handful of strong performances at elite invitational meets throughout the state. She won the CMC and NCS titles, breaking the division 5 course record in the latter, en route to also winning the division 5 state title. It was the first cross country state title in school history.
She made several end-of-year accolade lists and was also invited to compete at the Nike Cross Nationals in Oregon, one of the most prestigious prep events in the country.
McClain never got the chance to compete for the Saints track and field team this spring for her much-anticipated second year in the sport. If cross country is allowed to compete this fall, watch for McClain to add to an already impressive and historic legacy.
"Having Harper make it to state last year and come back this year after her successful cross country season, I think she kind of has something to prove in coming back the second year and repeat or prove herself that that first year wasn't a fluke," St. Helena head track and field coach Dave Pauls said in March prior to the spring season being canceled. "She's the real deal."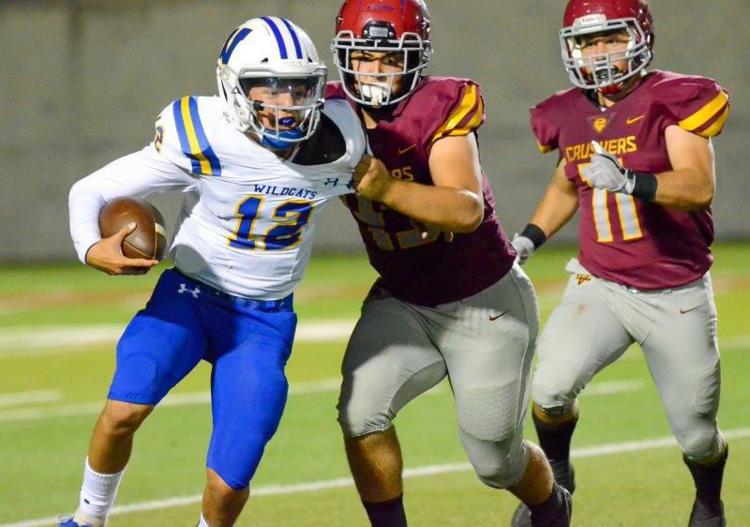 Ian Avalos
Sports: Football, baseball
Avalos has been a member of Vintage's football and baseball programs since he was a freshman but has stepped into larger roles for each team in the last year.
Listed as a 5-foot-9, 220-pound inside linebacker and fullback, Avalos was a late-season varsity call-up towards the end of his sophomore season after being a standout on JV. In his first full year on varsity as a junior last season for the 10-2 Crushers, he was second on the team in total tackles with 78 and and tied for second-most solo tackles on the team with 46.
The back-to-back defending Vine Valley Athletic League champion Crushers also boasted one of the best defenses in league in 2019, allowing just 140 points total on the season. Avalos was a big part of that and earned second-team all-league honors and was a County Football Newcomer of the Year finalist.
"Ian is just one of those kids who is starting to earn his leadership status," Vintage head football coach Dylan Leach said early in the 2019 season. "He's the leader of the defense. He calls all the checks and he's the one that we've entrusted to become that next guy in the middle to be the quarterback of the defense. So we're really excited about what he brings to the table, and the fact that that will happen for two years is really exciting."
On the diamond, Avalos had started his junior season on fire for the Crushers varsity baseball team before the spring was cut short. He's been an everyday player for the Crushers since his sophomore year but only batted .250 with 11 RBIs in 21 games his first varsity season. This spring, however, he was batting .381 with 5 RBIs and 4 doubles through just six games.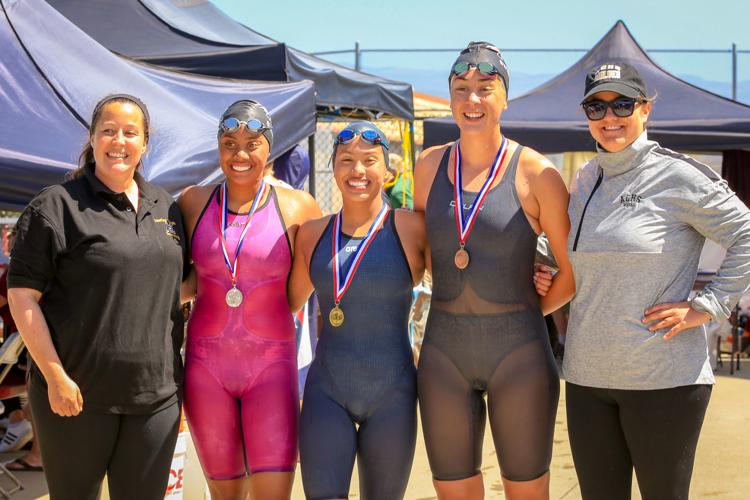 Chiara Coronado
Sports: Girls water polo, swim and dive
Coronado was among the county's best in the pool, leading the Wolves in both water polo and swim and dive.
In swim and dive, which she last competed in as a sophomore, she helped the Wolves to a first-place finish in the 200-meter medley relay and a second-place finish in the 400 free relay at the VVAL Championships on top of finishing second in the 100 free.
In water polo, she led the Wolves with 48 goals, 25 assists and 21 steals and was named to the All-County team.
"Chiara grew into a force to be reckoned with," said American Canyon water polo and swim and dive head coach Sarah Wolfe. "She played a valuable role on both offense and defense. She took initiative and opened up opportunities for scoring, whether it be driving or assisting in goals."
Watch now: Keep It Cool! Here Are Alternate Ways to Beat the Heat With No A/C!
Contact Gus via phone at 707-304-9372 or email at gmorris@napanews.com. Follow him on Twitter @JustGusMorris.
Get in the game with our Prep Sports Newsletter
Sent weekly directly to your inbox!