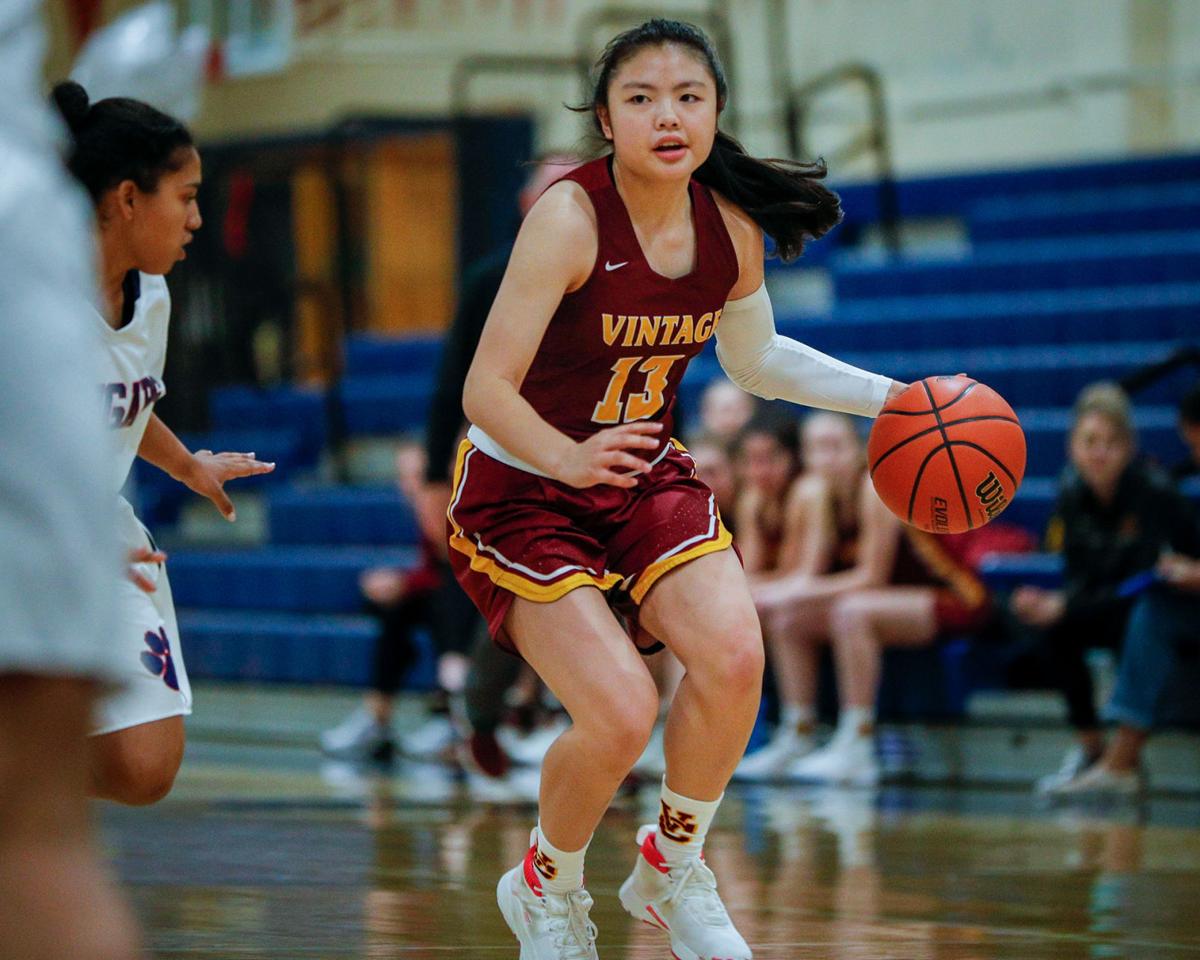 With the 2019-2020 school year in our rear-view mirror, The Register sports staff has turned its attention to the Napa County student-athletes that are returning to play sports in 2020-21.
Per announcements from the California Interscholastic Federation and North Coast Section in late July, the fall season for high school sports in the 2020-21 school year is now scheduled to begin in December and January with the rest of the sports slated to start in February and March to help stop the community spread of the coronavirus.
With that in mind, we continue our Up & Comers series, which highlights rising stars and players to watch for when their long waits are finally over.
Our 27th edition features Lizzie Qui of Vintage, Aribella Farrell of St. Helena and Sergio Navarro of American Canyon.
Lizzie Qui
If not for the play of Qui, the Crushers rebuilding 2019-20 campaign may not have gone as smoothly as it did.
After losing the Big 3 of Alyssa Andrews, Nicole Gleeson and Kate Ilsley, the Crusher leaned heavily on the 5-foot-6 freshman guard last winter. Qui quickly established herself as a formidable player in the VVAL as she adapted to the speed and talent of the varsity game in no time.
On the season she averaged a team-high 9.8 points, 4.1 assists and 3.8 steals per game while adding 4.7 rebounds for the Crushers, who went 10-15 overall and 5-7 in the Vine Valley Athletic League. She was one of two Napa County players selected to the first-team All-VVAL and was a County Girls Basketball Player of the Year finalist.
"Lizzie did it all for us," head coach Joe Donohoe said. "She acclimated to the varsity level very quickly. The jump from eighth grade to running the point at this level is not easy, but she improved tremendously from week to week. She also exhibited a knack for making the big play when her team needed it most."
While they finished fifth in league, the Crushers went 5-1 against Napa County's other VVAL teams. Their one loss came in the first matchup of the Big Game against Napa, 46-39, which they avenged later in the season, 45-42.
Among her standout individual games, Qui had 15 points, 5 rebounds, 4 assists and 7 steals in an overtime loss to third-place Sonoma Valley and sunk a beazer-beating layup in a 58-56 win over American Canyon for the season finale.
Qui will be without co-star Mo Groves next season so the sophomore to be will likely be the sole focus of opponents' defensive schemes. But after Qui's seamless transition to the varsity game, teams may need more than just a good gameplan to slow her down.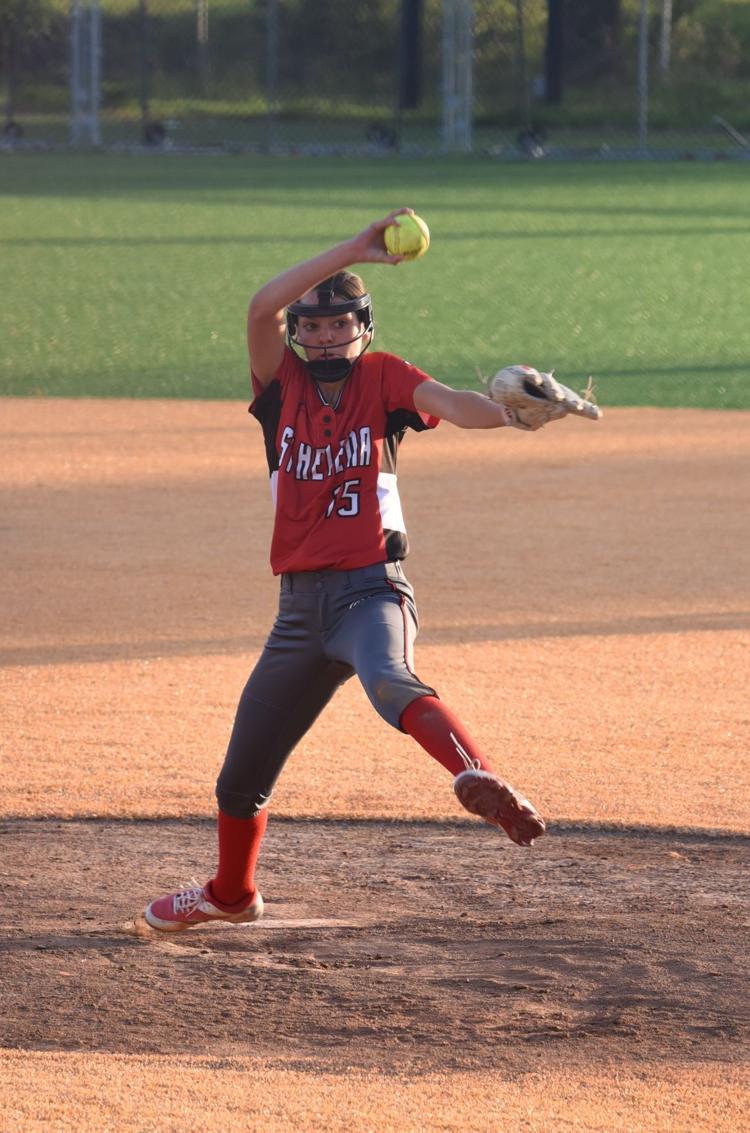 Aribella Farrell
After starring at the Little League level for the past several years, Farrell, the daughter of St. Helena head football and softball coach Brandon Farrell, was off to a hot start in softball this spring before the COVID-19 pandemic brought her first high school season to an early end.
The freshman pitcher appeared in the circle in each of the Saints four games and posted 23 strikeouts with 4 walks in 13 innings. While she also had a record of 0-1 and a 4.31 earned run average, the Saints seem to have found their second starter to pair alongside senior to be Carter Dahline.
The duo nearly combined for a perfect game early in the spring. Dahline went the first three innings in a home game against El Molino, striking out 8 and allowing one hit, before Farrell came in to record the final six outs via strikekout in the 12-0 mercy-rule win.
Farrell also more than held her own at the plate. At season's end, she was batting .333 with 5 RBIs (second-most on the team), 4 runs scored and 2 doubles.
The Saints lost most of last year's varsity team to graduation but are in line to return a strong core of underclassmen, headlined by Farrell, that will look to turn the St. Helena program around after several down seasons.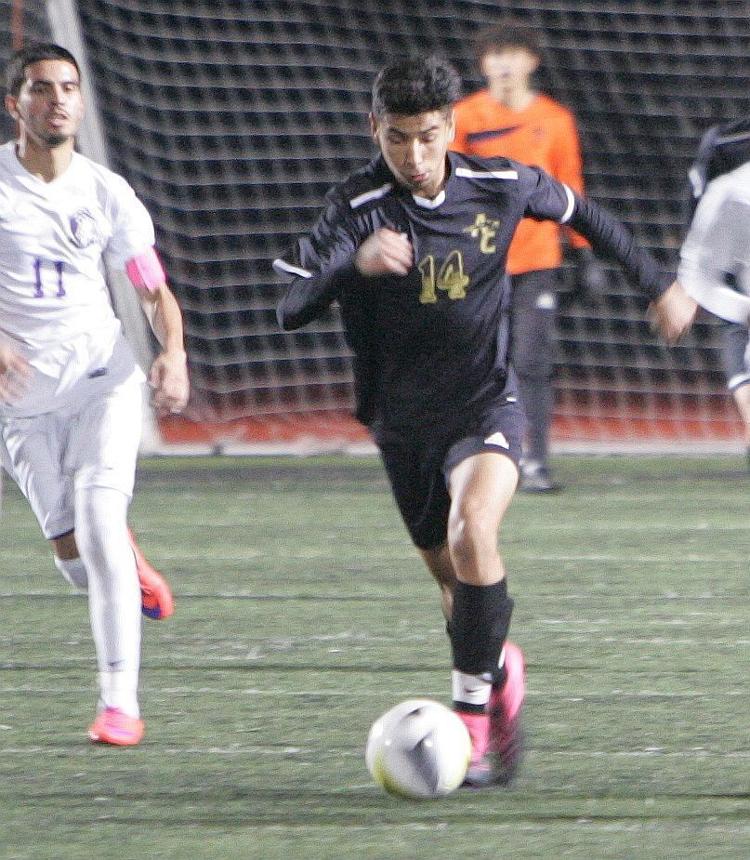 Sergio Navarro
While the Wolves 2019-20 campaign was a down year by the program's standards, Navarro was a bright spot that will likely continue to get brighter this upcoming season.
The left midfielder led American Canyon with 10 out of the 28 total goals the team scored in the winter. He also had 2 assists and was one of two Wolves selected to the first-team All-VVAL team. Overall, he scored or assists on goals in 14 of his team's 22 games as American Canyon went 3-12-7 overall and 3-7-2 in the VVAL for a fifth-place finish.
For his efforts, Navarro was named a finalist for the County Boys Soccer Player of the Year award.
The Wolves missed out on the playoffs for just the first time since moving to the North Coast Section two years ago. With Navarro coming back for his senior season, the Wolves should make another run at a playoff spot this year.
Watch now: Tips to Get Motivated for Exercise
Contact Gus via phone at 707-304-9372 or email at gmorris@napanews.com. Follow him on Twitter @JustGusMorris.
Get in the game with our Prep Sports Newsletter
Sent weekly directly to your inbox!